Sabiha Hashmi, a graduate of Fine Arts from Delhi College of Arts, MA in History of Arts and a Ph.D from the National Museum Institute of the History of Art, Conservation and Museology (on Dunhuang Cave Paintings), has also been an art educator for over 40 years. She has introduced thousands of young children to the world of colours, sketching, painting, printing, art history and aesthetics.
She taught at Modern School, Vasant Vihar, Delhi. She set up the art department and taught at e Heritage School, Gurgaon. After shifting to Bangalore she taught in schools that promoted alternative learning like the Poorna Learning Centre & Pramiti School.
Sabiha has also been a regular trekker and completed a mountaineering course from Western Himalayan Mountaineering Institute. She regularly took batches of students on trekking organized by Climbers and Explorers Club. Post retirement, she decided to spend her time supporting the education of young girls in a small village in Karnataka, India. She bought a piece of land, built a cottage in Jyothipalya, Magadi Taluk, located in the Ramanagara district, and moved there. e children in the village started calling her Ajji and her land, now converted into a farm, became Ajji's Farm.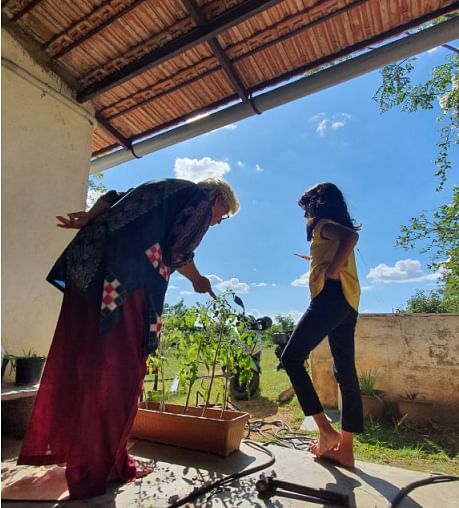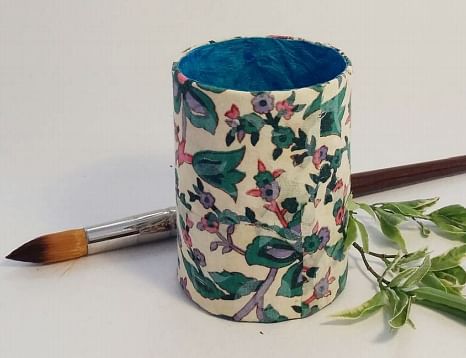 In the first year, 2012-2013, she collected donations from friends and family to support the tuition fee of girls from households with single mothers. e engagement with these girls went further and they were taught to recycle cardboard and fabric waste to produce book racks, pencil holders, remote boxes, organizers, toy boxes, waste paper bins and jewelry boxes. Gradually a collective of young girls and mothers formed around Sabiha. ey started selling these products, all the money was put in a big gullak (piggy bank) and it was opened when tuition fees of the girls had to be paid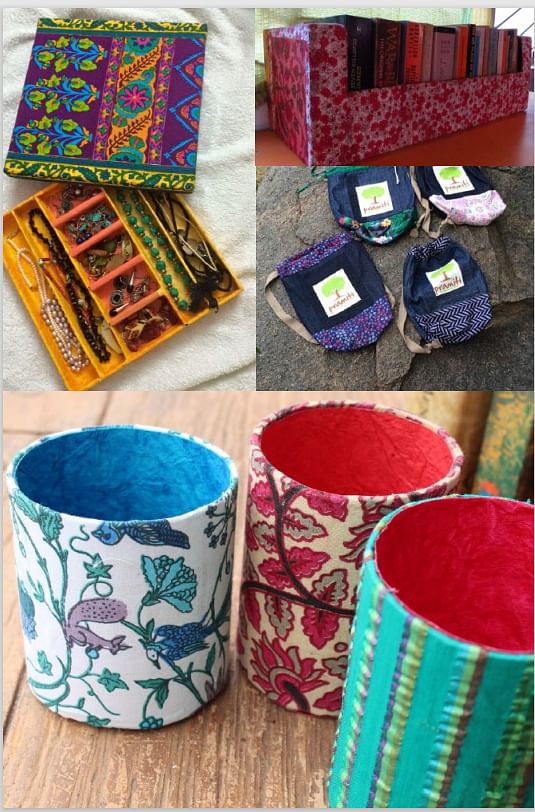 An old couple donated money to distribute milk to 40 children for six months As more funds got collected from the sales and donations started coming in kind and cash they started distributing notebooks and other stationery to school going village children. Some of the girls reached college level and their education was also supported by the funds that were being collected. Over time they collected books in Kannada, English and Hindi. Sabiha organised the distribution of storybooks to primary schools in nearby villages. Children who never get to read anything but textbooks have access to story books as a result. Amongst the girls Sabiha has been helping one has finished her B.Ed. with a high first class and another one has cleared her B. Com with 74% marks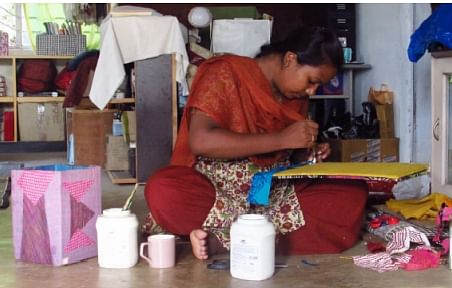 Sabiha is now trying to build a library and a learning centre for the youth of the villages in the area. She needs help to sponsor the construction of a small unit to house the books and to create a resource centre, where kids will not only develop a habit of reading but can also learn to use the computers and find opportunities to spend time in other creative activities such as story writing, painting, sketching, screen printing, collage making, recycling waste fabric and cardboard cartons to create useful items, pottery and sculptures with clay
This is an appeal to help transform the lives and future of these hard-working, intelligent and deserving children of Jyothipalya (specifically the girls) and those that live in nearby villages. Jyothipalya is surrounded by six villages, and all these villages have school-going children who would greatly benefit from access to a library and computers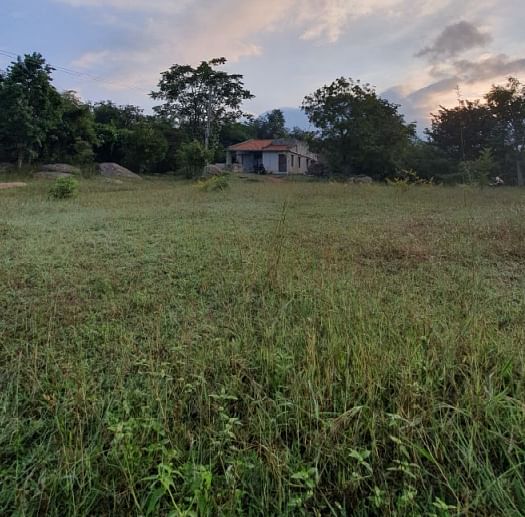 A trust called Ajji's Learning Centre has been formed. Sabiha has marked a plot of 50x60 square feet out of her farm Land for this specific purpose. An architect and an organic farmer have agreed to design and build the structure to run the centre on the land. e initial quotation given by the architect for the structure is approximately Rupees 12,00,000/- including solar power installations and rainwater harvesting. e structure will be made with eco-friendly, reclaimed, and upcycled materials.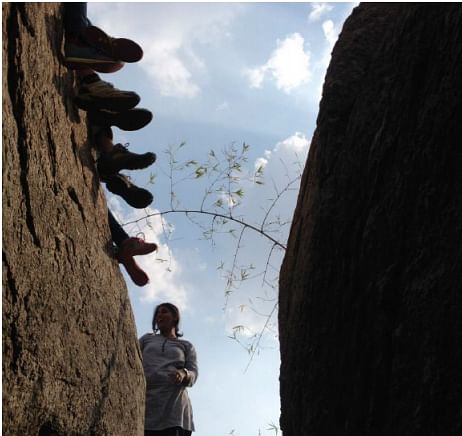 You can support this initiative by donating to : Ajji's Learning Centre Jyothipalya, Karlamangla Post, Magadi Taluk, Ramanagara District, Karnataka, 561201 For further details please contact : Phone : 9900 690411 E-mail : sabihashmi@yahoo.com NOTE: 1. All donations must be in Indian currency. 2. Anyone who wants to donate more than 10,000/- must give details of their PAN Card. 3. All donations should be in favour of "Ajjis Learning Centre "