My name is Freya Ray. I am a Teach For India Fellow. I teach 41 beautiful fifth graders in Govindnagar BMC school in Malad, Mumbai.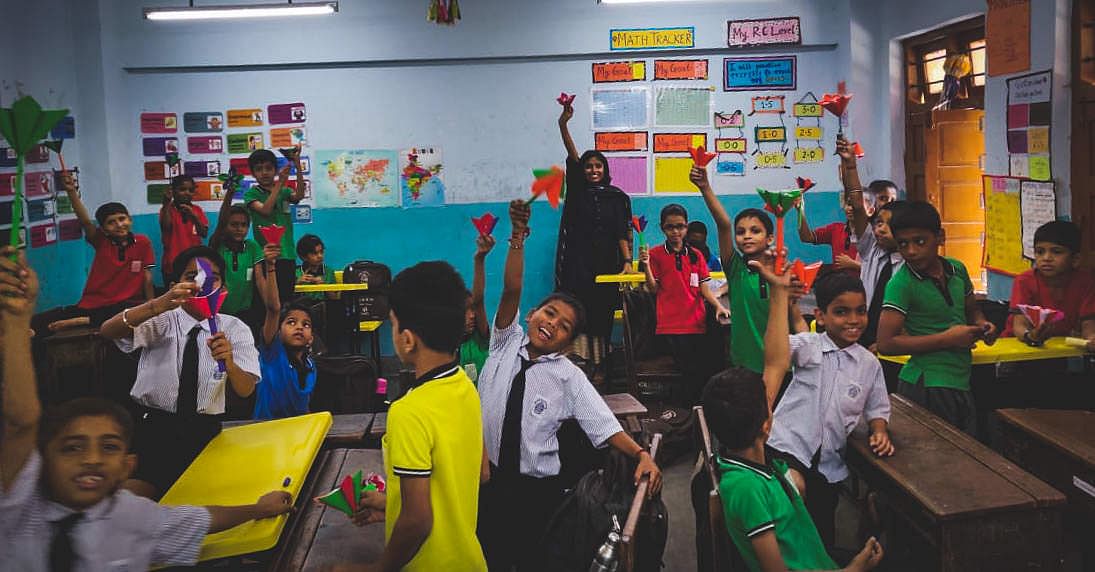 My kids have immense potential to excel beyond their academic capabilities. Together we have excelled in many creative art forms apart from academics, like performing a street play on color based discrimination, in multiple community spaces and localities.
However, with the current COVID environment of chaos and paranoia, educating my students is proving to be more difficult than anticipated. Due to social distancing norms and indefinite closure of schools, virtual learning is the need of the hour. I therefore need to expose them to various types of online books, softwares and other means needed for everyday virtual classroom lessons.
These kids also belong to households where the only earning member of the family is a daily wage worker. The lockdown has caused difficulty in even managing basic ration for the majority of these families. I do not want my students to compromise on their education just because they were born in financially underprivileged households.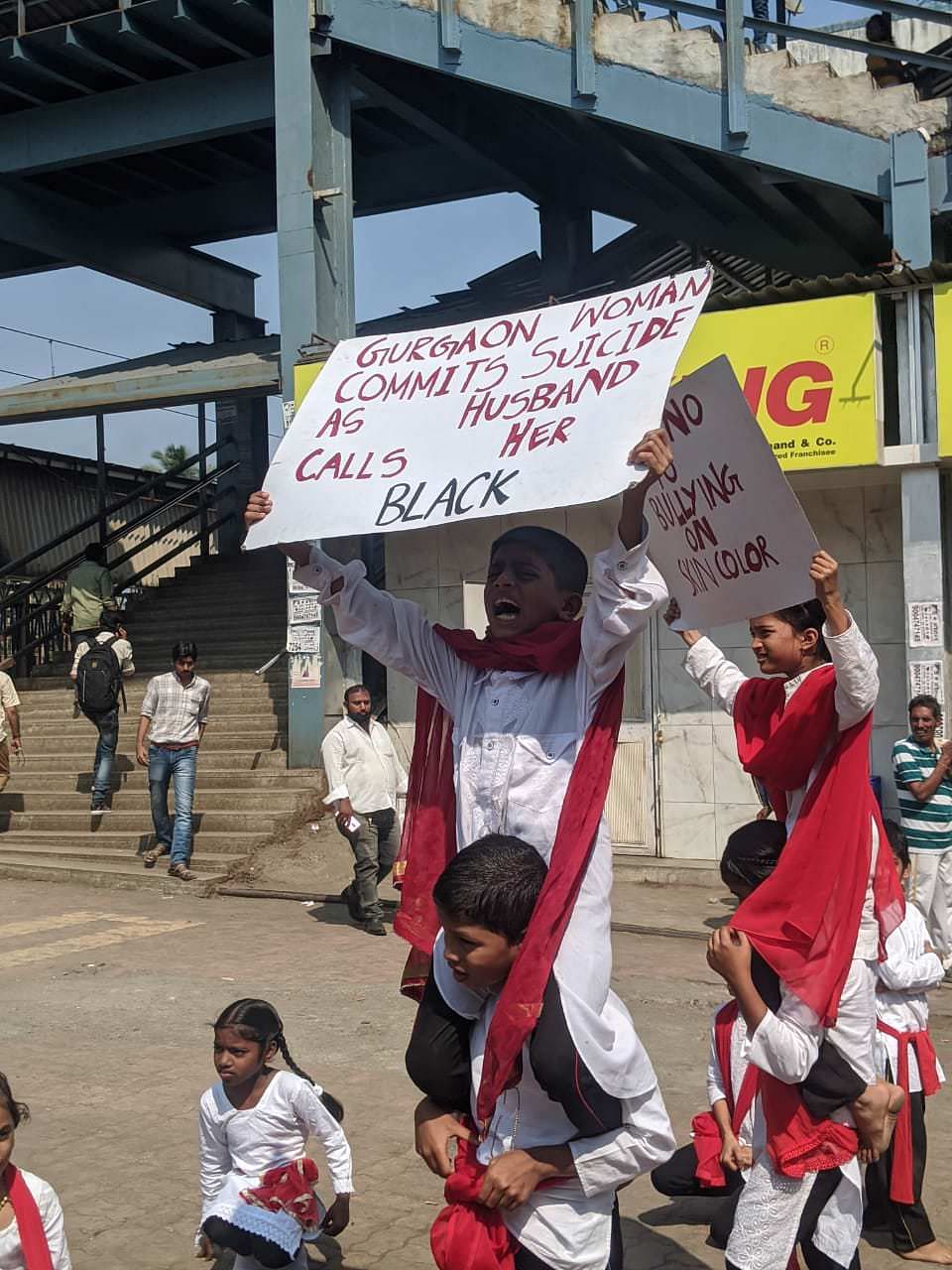 Kids performing a Nukkad natak on skin color at Malad Station
I need your help to raise the funds required to ensure that every student in our classroom has access to a quality education, even under these circumstances.
How will the funds be used?
Covid Relief Ration Packets and Medical emergencies: Mumbai is the worst hit by the virus. And in these difficult times, a lot of my kids' families are struggling to access basic ration. The situation is even more severe when they face medical emergencies with absolutely zero income. I want to be able to help them on these fronts with the amount I manage to raise.



Classroom Supplies: Considering that my kids are at different reading levels, I need to buy books that cater to those levels that we can add in our classroom library. Additionally, I believe that a strong classroom decor plays a key role in strengthening classroom culture.Charts around the class really stimulate a child's learning. So even if the child's mind is wandering, he/she can look at the charts and still continue to learn.



Educational excursions: We all remember our school trips to the museum and the zoo. Field trips are recognized as important moments in learning; a shared social experience that provides the opportunity for students to encounter and explore novel things in an authentic setting. Also, it's a lot of fun as they hardly get time in their daily life from tuition and household chores.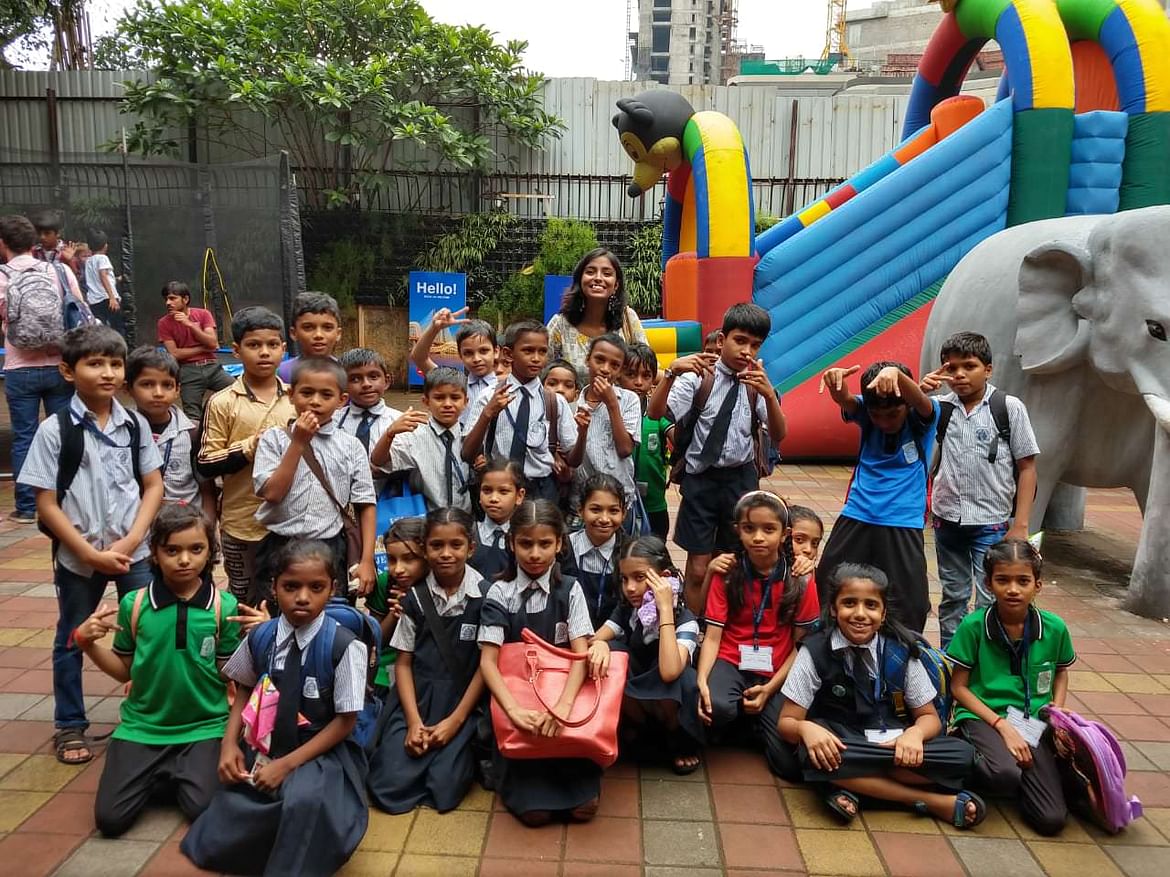 Last year's field trip to MAMI Film Festival
Exposure to Various Extra-curricular Activities: These activities play a key role in developing the personality of a child. I want to expose my kids to different sports and to art, music, dance and drama by collaborating with various professional organisations.
How can you help?
Donate money as per your understanding in the link provided. No amount is less.


Also, here's our classroom's Amazon wish list containing various books and Classroom supplies that we need. if you want, you can order something for us from here. The delivery address will automatically appear while checking out. Click here to view the Amazon Wishlist for Leaders For Change


You can also donate old supplies like Colors, books, cupboard etc.
I also feel that sometimes lack of clarity on money utilization makes one skeptical about such donations. What I promise to you on that regard is to ensure clarity in communication with all you stakeholders. In case you wish to, it would be my honor to give you a glimpse of my classroom routine over video call.
Your contribution will go a long way in helping my kids explore the world around them and achieve our goals for the year.