HELP US RAISE FUNDS FOR RANI
She was
hit by a car near JNU campus
. She has
multiple fractures on her right leg, wound and bad swelling and entesphyte growth on her bone.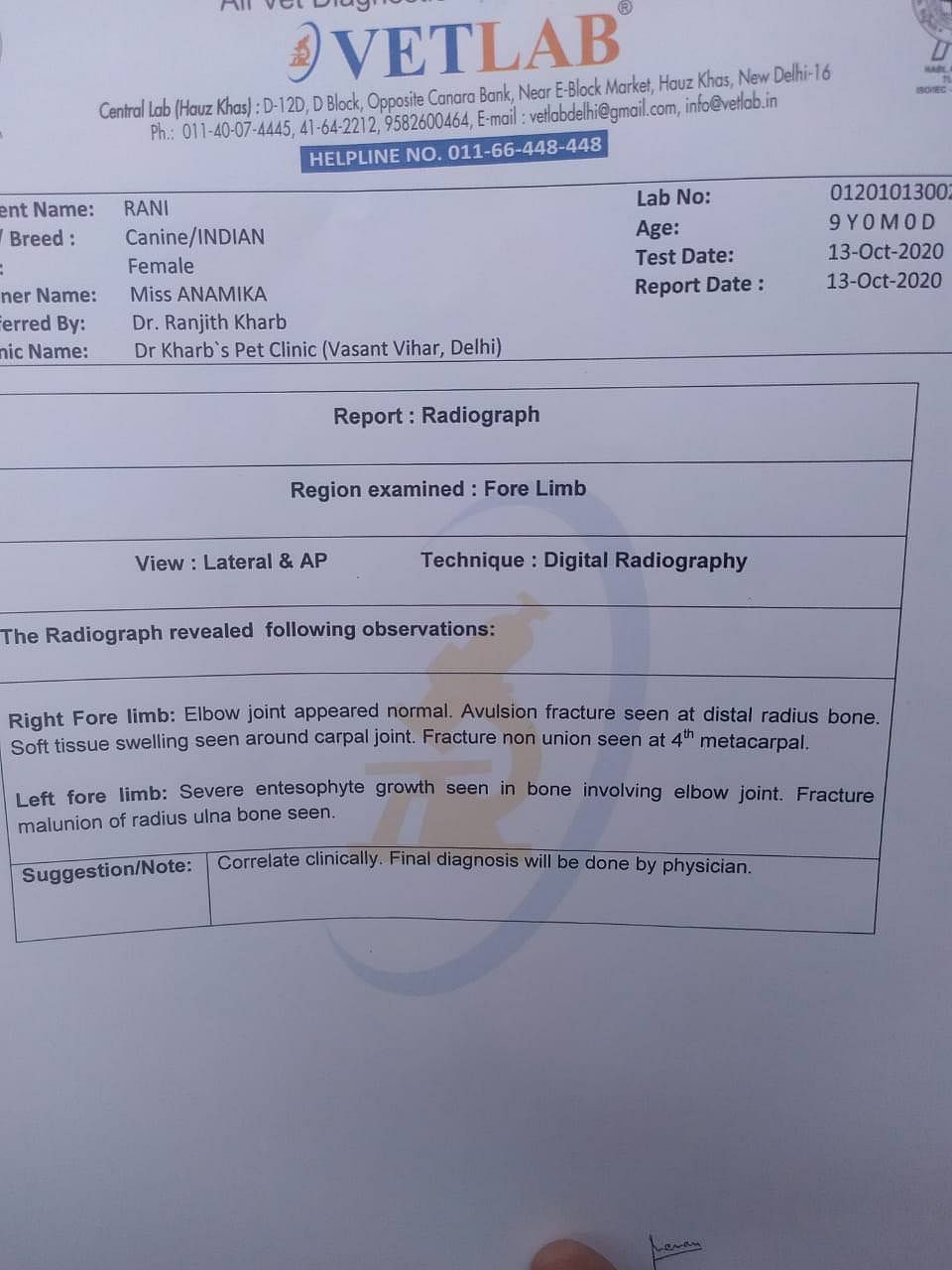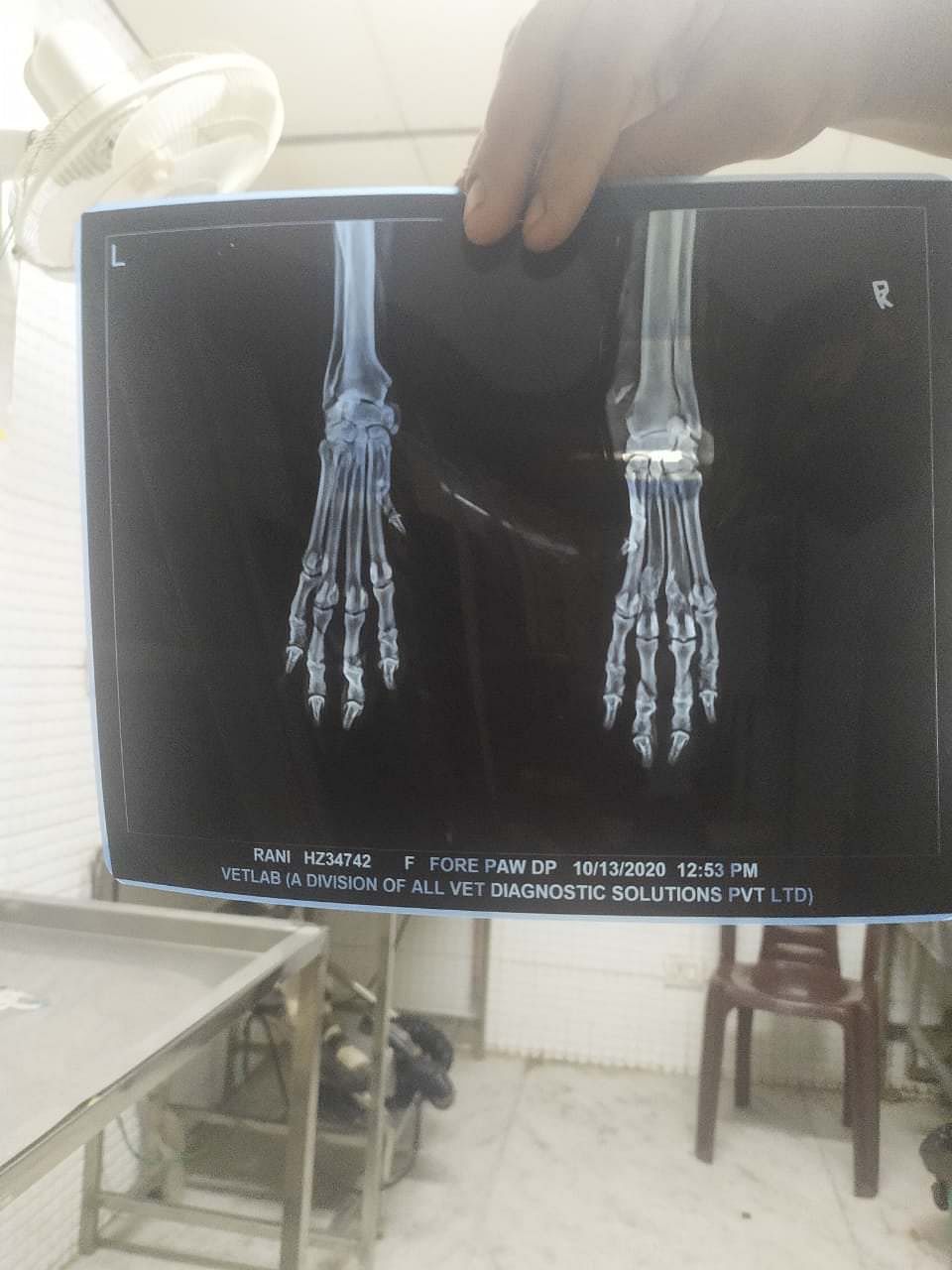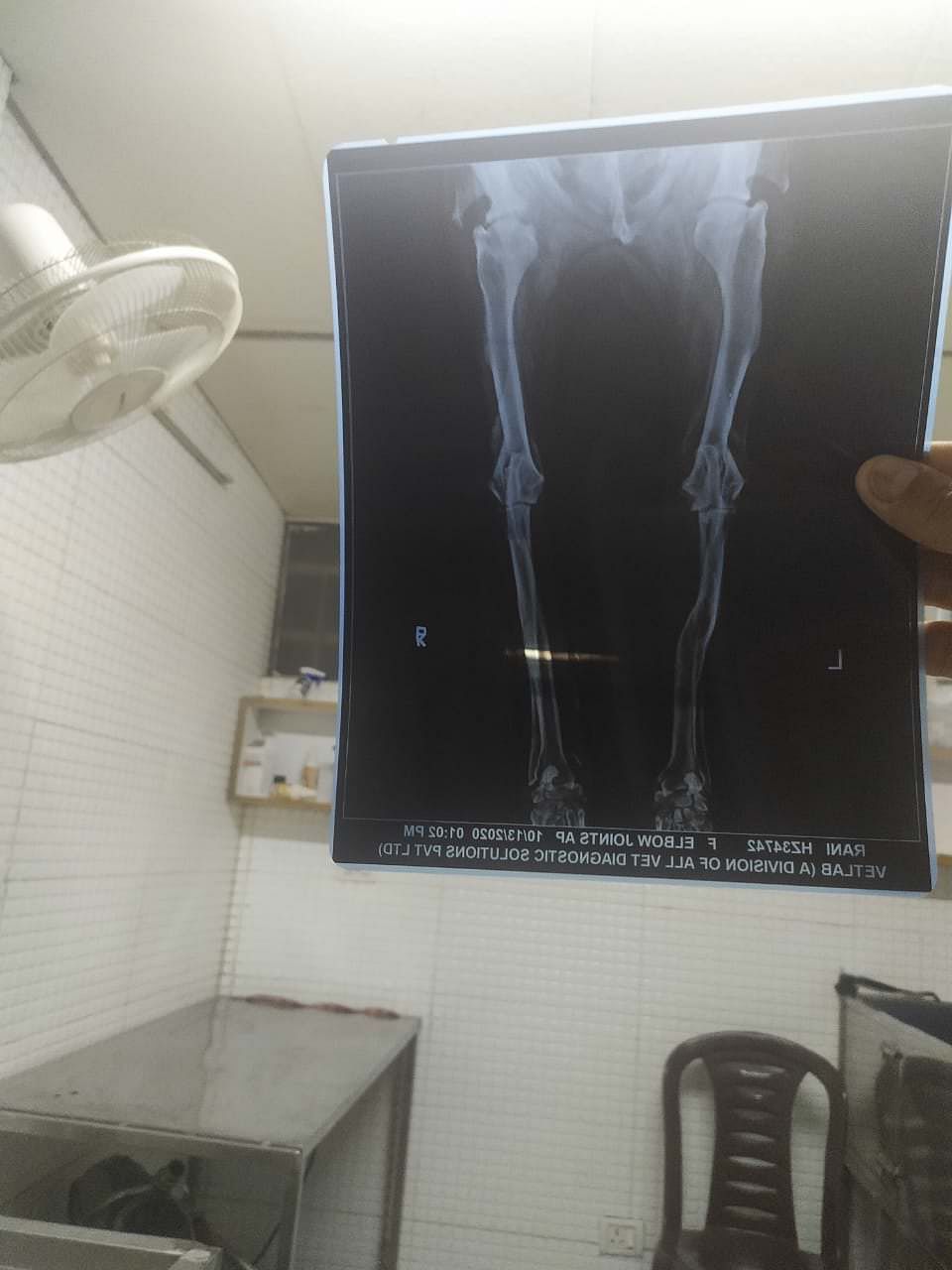 She's in a
bad condition
, her
blood reports
show her
hemoglobin
and
RBC is very low and her kidney functioning has also been affected
.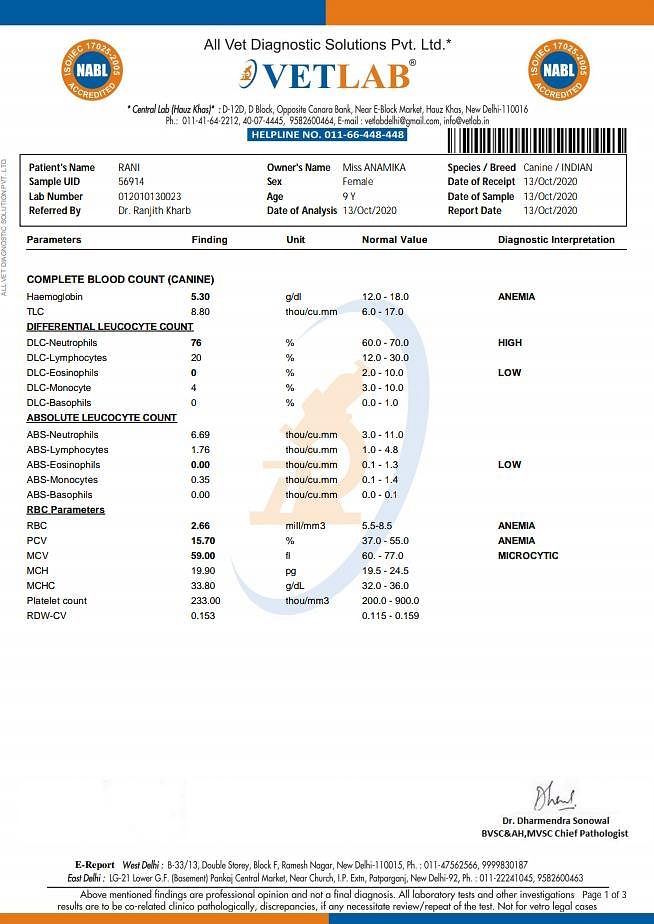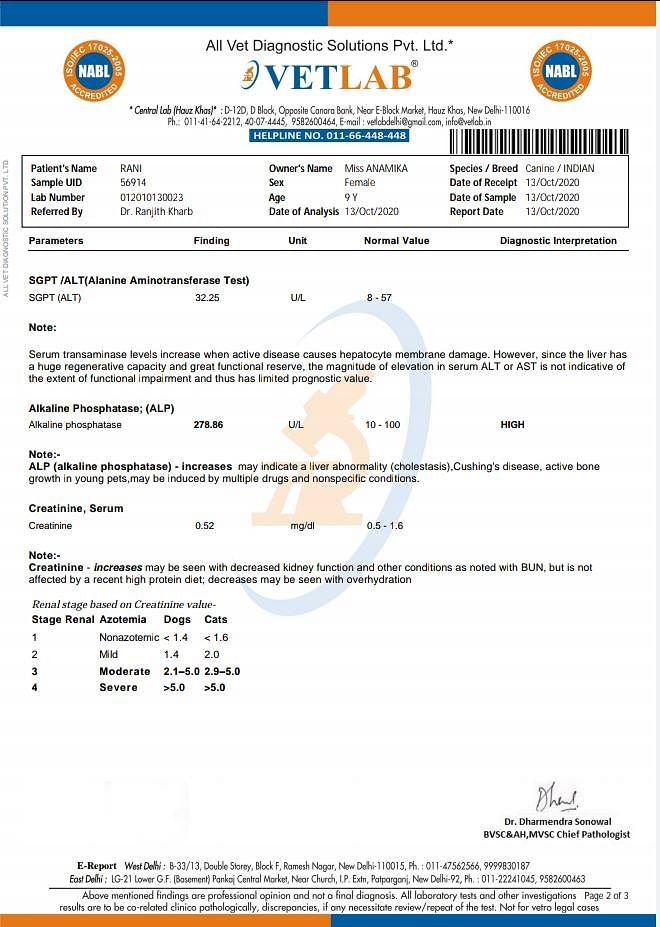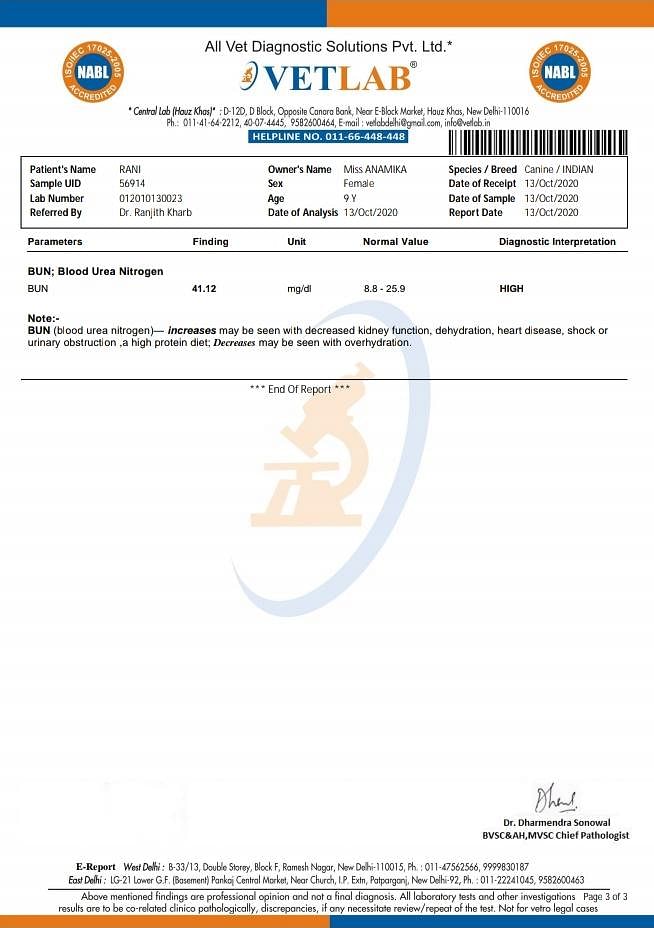 She was very
dehydrated
when we
found her
and was
bleeding badly
. We need to
get her treated asap
we've treated the
maggots
and she's better but still she might have to undergo
surgery
. We got her
tests
and I've treatment done costing
1200+1140
and
3900
respectively. We need to get more
funds
for her
further treatments
.Please donate as much as you can she really needs
help
she's a
sweetheart
and has been through alot from being on the
road
to being
hit by a car
and
being left on road injured for days.