Your generous contribution will provide two square meals to the needy families in Bihar
Only $ 1 (USD) / INR 76 feeds a family of four for a day!
The CoronaVirus (COVID-19) crisis has resulted in many poor Biharis, including migrant workers, struggling for two square meals a day.
Akhand Jyoti
has been distributing food packets to such needy families in the community since the outbreak of the COVID-19 and the lockdown mandated by the government. The beneficiaries in our catchment areas in Bihar are identified through block and police officials so that the most needy get these food packets containing rice, flour, pulses and some jaggery. We have already distributed 5,000 packets of food to such poor families.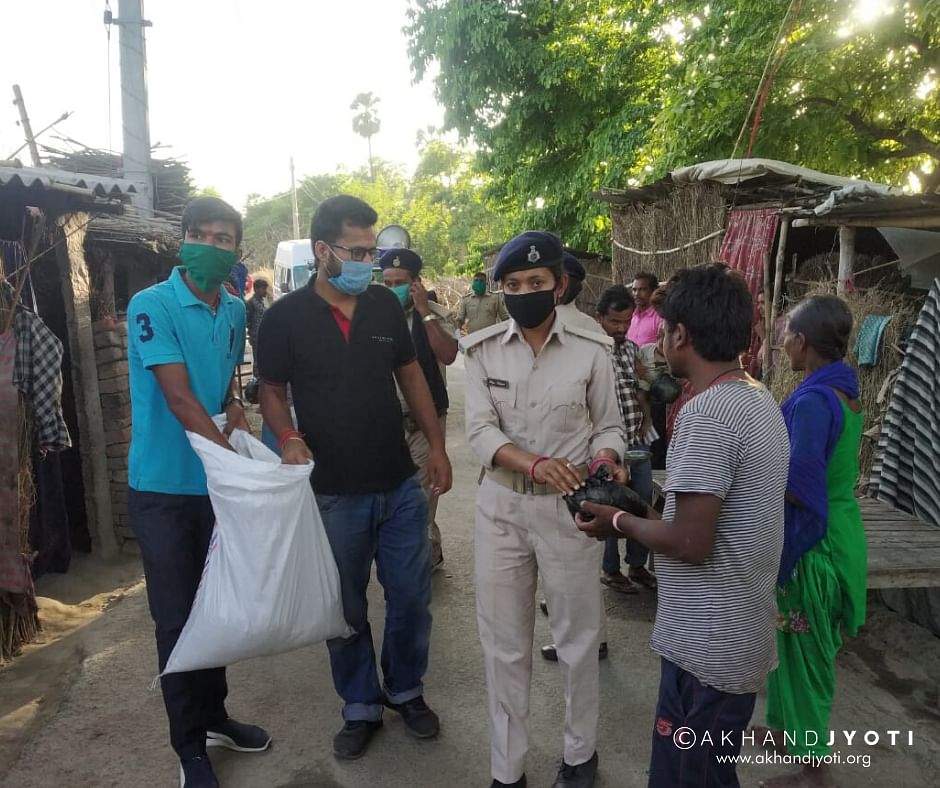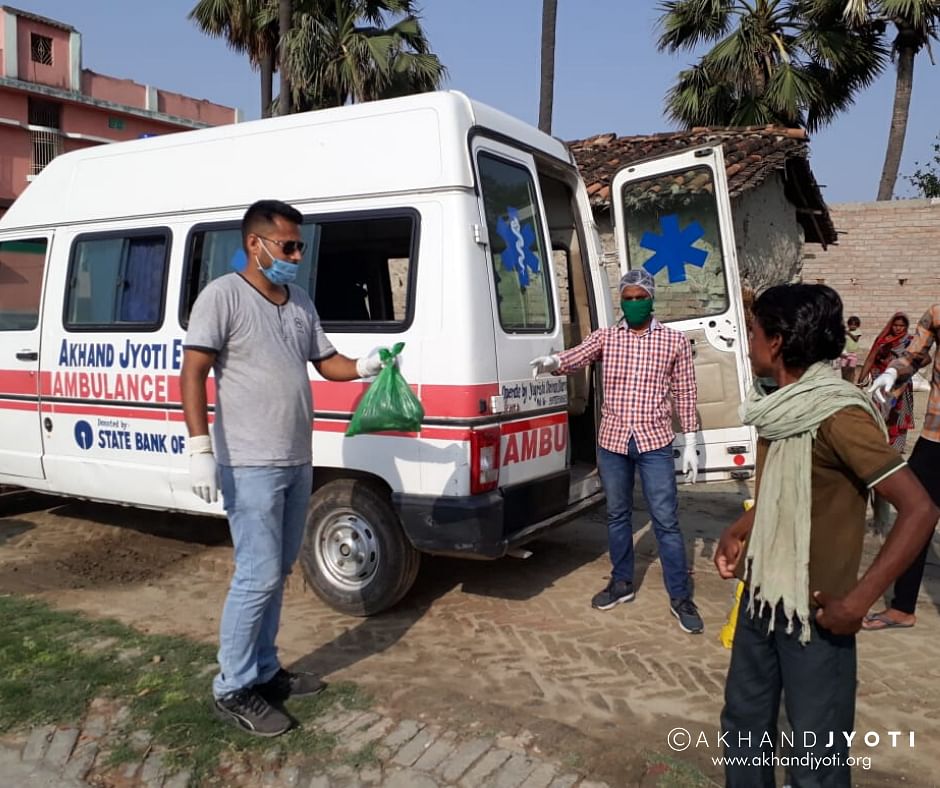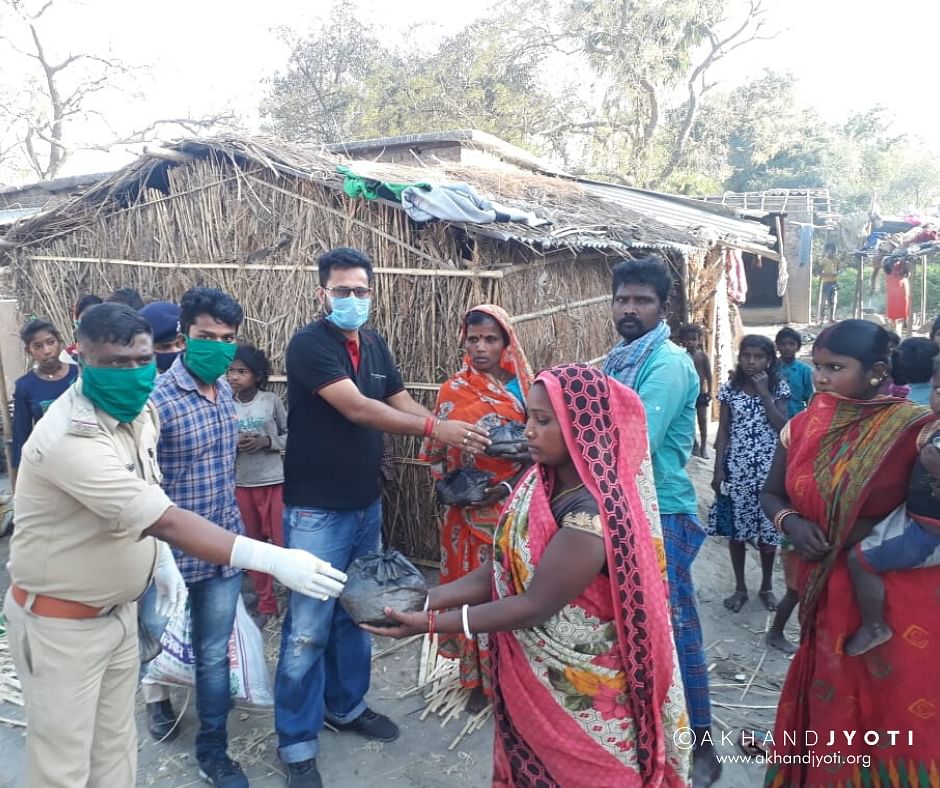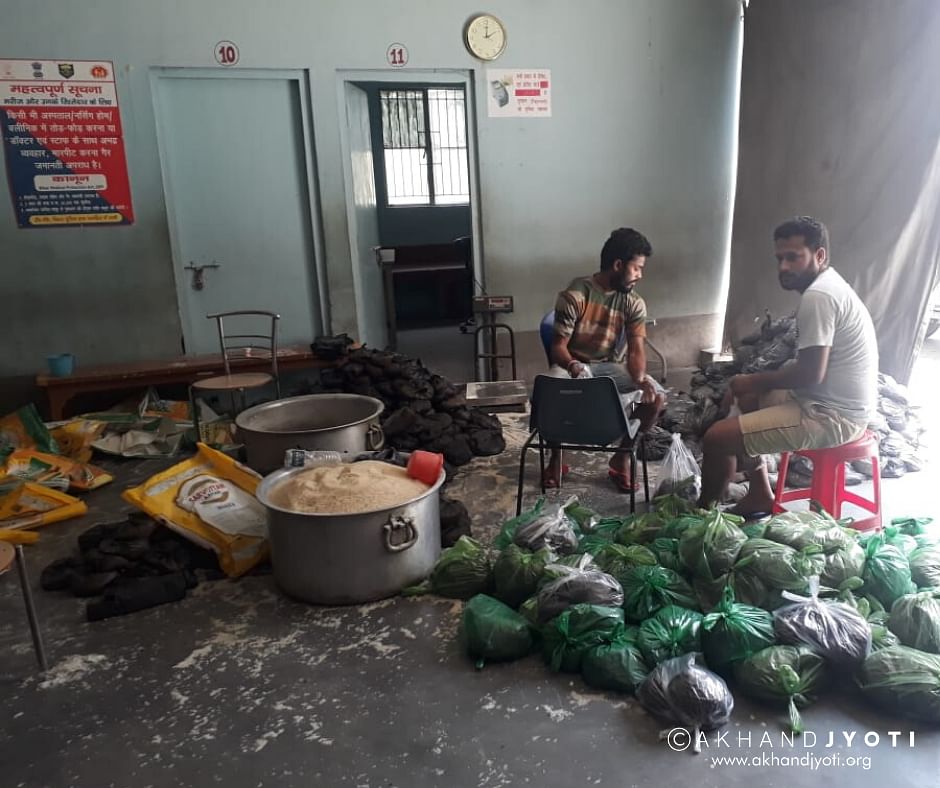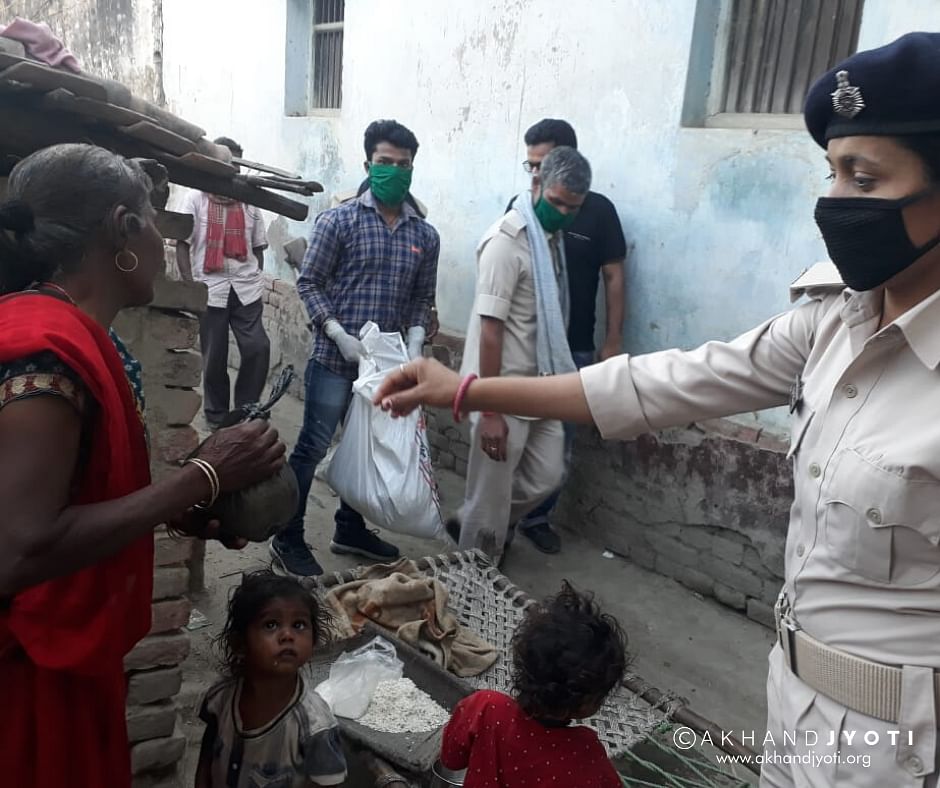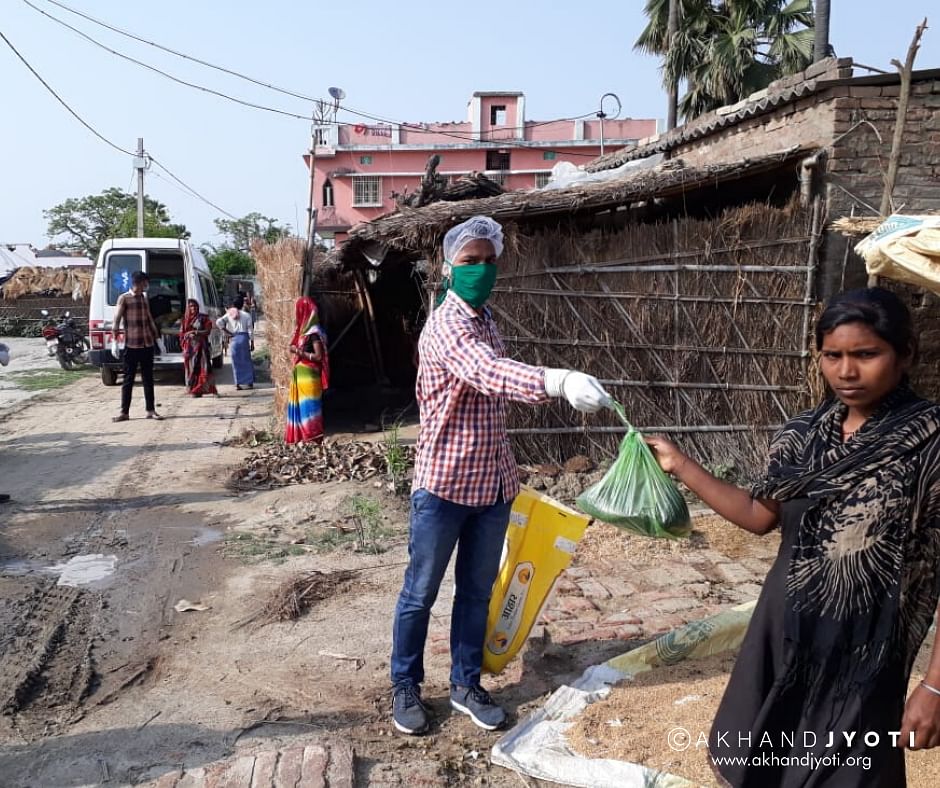 Akhand Jyoti has pledged to feed 100,000 such people in the next 100 days.
Only $ 1 (USD) / INR 76 feeds a family of four for a day!
Please help us fulfil our pledge. While the country is in lockdown, with your support, we are committed to put extraordinary efforts to ensure supply of food packets to the needy families.