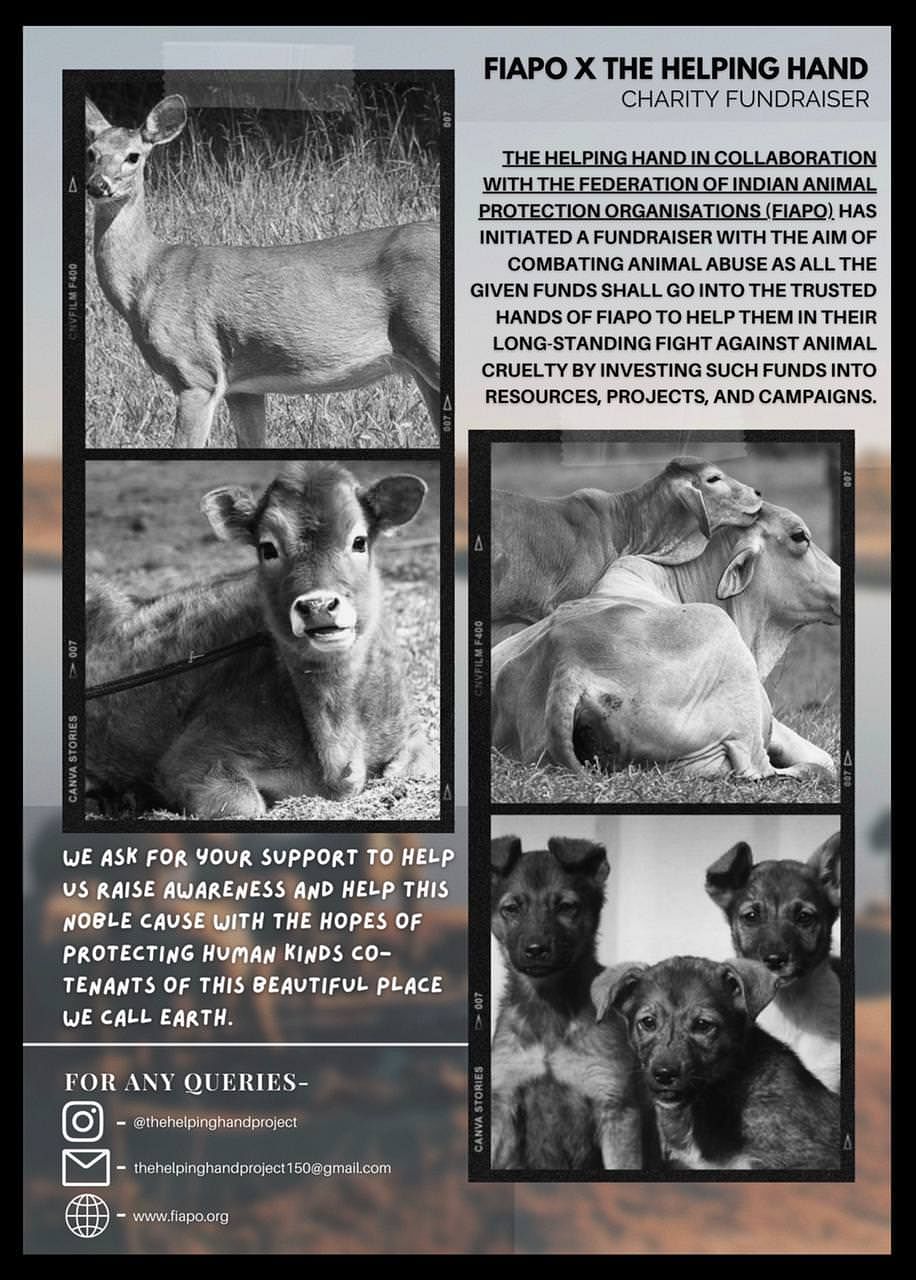 A campaign that works for animal welfare, we aim to stop abuse against living beings who can't communicate their pain. We believe that it is imminent to bring light over issues and be the real voice of voiceless individuals in our society. So, we intend to spread information about everything related to animal abuse, rights and laws.
What is Animal Abuse?
The crime of inflicting physical and/or mental pain, suffering or death on an animal usually a tame one beyond necessity for normal discipline.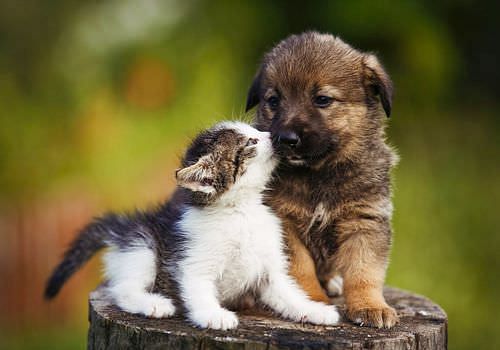 Animal Abuse: The situation in India
According to India today, humans hurt maimed, killed and even raped almost 500,000 animals between 2010 and 2020 in India. Another report published by the F
ederation of Indian Animal Protection Organization
and All Creatures and Small dictates that in the said period 4,93,910 animals became victims of crimes committed by humans.
Out of every 1000 assault cases, approximately 82 were of sexual abuse, 266 of cold-blooded murder and over 400 of violent acts of beating kicking, torturing, throwing acid or boiling and attacking with a blunt object.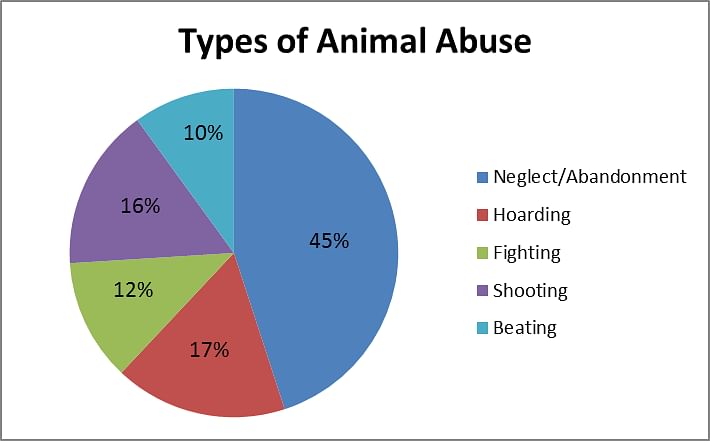 A report said that they have documented 720 cases of crime against street animals, 741 cases against working animals, 588 cases against companion animals, 88 cases against farm animals, and 258 cases against wild animals and birds. These were gruesome and intentional acts of violence that led to the animal's death or an irreparable harm. Some of the gruesome crimes against animals that were recorded include cases of a dog raped with a screwdriver in Goa, a langur hung and beaten to death in Telangana, and a street dog beaten, tied to a scooter and then thrown off the second floor of a building in Ludhiana."The normalisation of these actions can only be rectified by implementing stricter laws and guaranteeing animals some legal protection. This is the first step in bringing out a mindset shift to create a society where animals are considered equal to human beings," Anjali Gopalan of ACGS said.
Based on the findings, ACGS has recommended setting up a dedicated ministry for animal welfare, protection and rights, revision of National Crime Records Bureau's mandate to include animal-related crimes, a fresh new law to replace the Prevention of Cruelty to Animals Act 1960 (PCA) among other changes.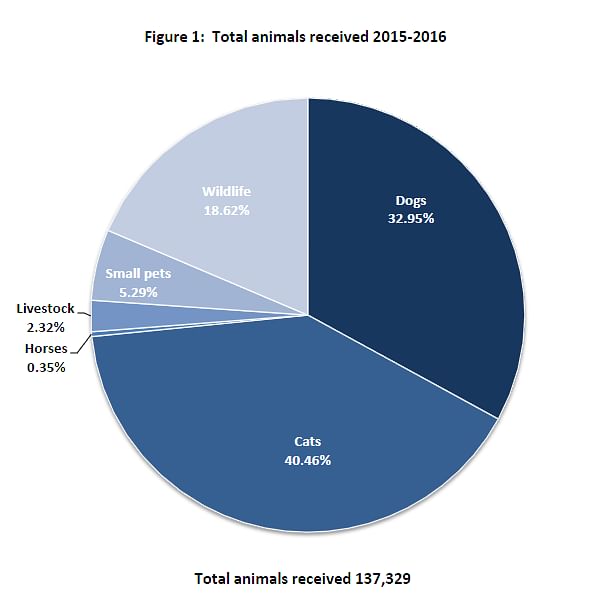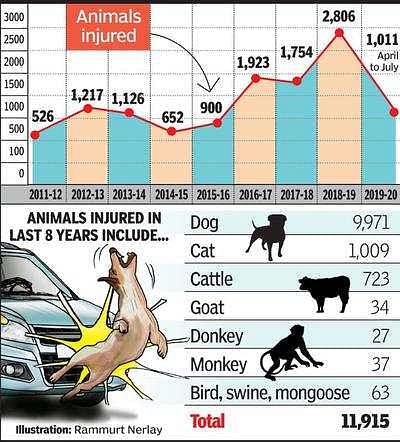 Laws that protect animals
The Constitution of India 1960 makes it the "duty of every citizen of India to protect and improve the natural environment, including forests, lakes, rivers and wildlife, and to have compassion for all living creatures." This Constitutional duty of animal protection is supplemented by the
Directive Principle of State Policy under Article 48A
that:
"The State shall endeavour to protect and improve the environment and to safeguard the forests and wildlife of the country."
The basic cruelty law of India is contained in the
Prevention of Cruelty to Animals Act 1960.
The objective of the Act is to prevent the infliction of unnecessary pain or suffering on animals and to amend the laws relating to the prevention of cruelty to animals. The Act defines "animal" as any living creature other than a human being.
In accordance with Chapter II of the Act, the Government of India established the
Animal Welfare Board of India (AWBI)
with some of the following functions:
Advising the central government regarding amendments and rules to prevent unnecessary pain while transporting animals, performing experiments on animals or storing animals in captivity.
Encouragement of financial assistance, rescue homes and animal shelters for old animals.
Advising the government on medical care and regulations for animal hospitals.
Imparting education and awareness on humane treatment of animals.
Advising the central government regarding general matters of animal welfare.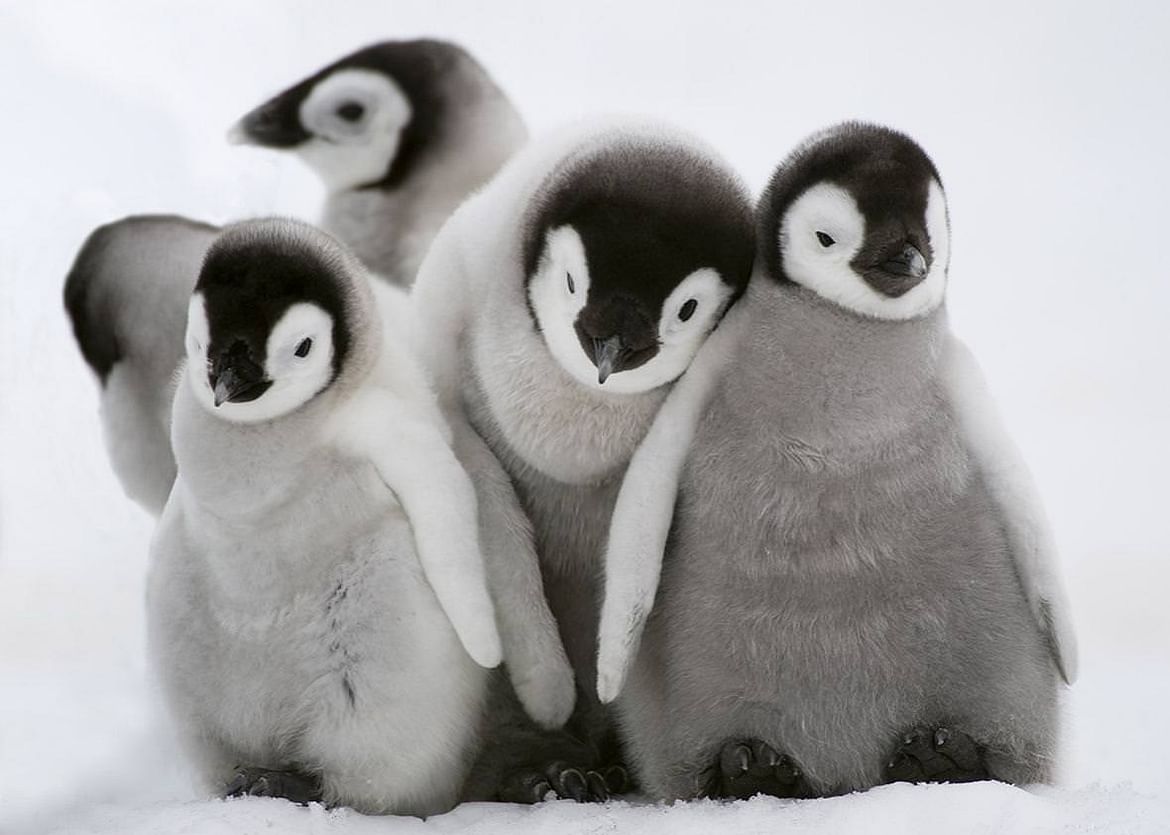 How can we help?
6 ways to help our little friends:
Over 100,000 animals are rescued by the RSPCA annually. About 30% of the rescued animals are put down because it is impossible to home them. Numbers don't lie. There are so many animals that are available for adoption.
Therefore, if you want to contribute toward ending animal cruelty, adopting a pet is a great way to start. Adopting pets will further stop some of the breeders from attacking strangers. Several dog breeding facilities are operated under poor conditions that do not meet the required behavioral, physiological, and social dog needs.
Visit your local SPCA today and begin your journey in stopping animal cruelty by a simple step of adopting a dog.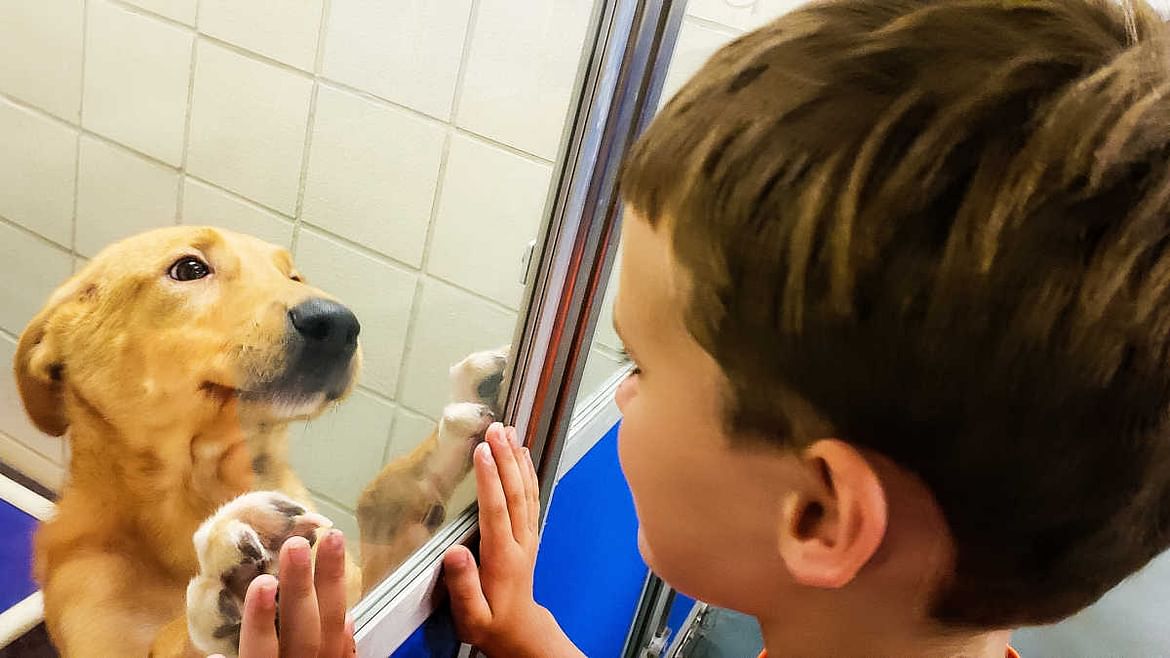 As a pet owner, you must take care of your cat or dog. Research shows that a lot of pets suffer from lack of exercise, inadequate care, and neglect. Know what your pet needs and provide it before it is too late.
Your pet needs regular check-ups to stay healthy. Ensure that you take your pet to a veterinary clinic for vaccines. The vet also gets to examine your pet to ensure that it is growing well without signs of illness.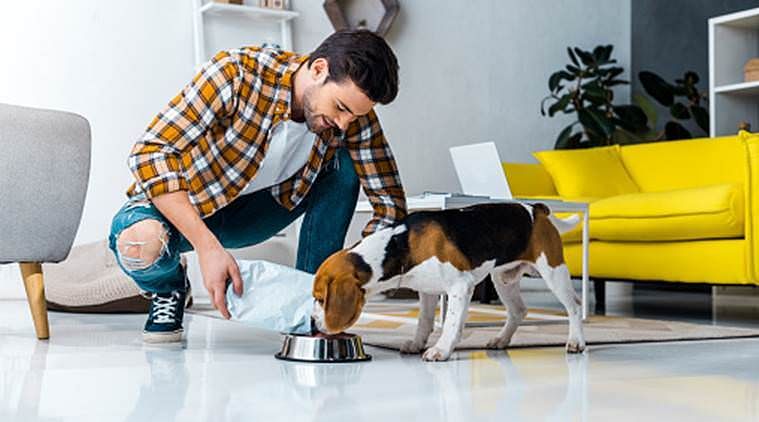 Find out what your local SPCA needs and donate. You could donate toys, food, or blankets. You may not be in a position to own a pet, but by simply donating, the pets feel the love.
Other than donating, you can volunteer at your local SPCA to walk the pets, wash, groom the animals, or clean the shelters.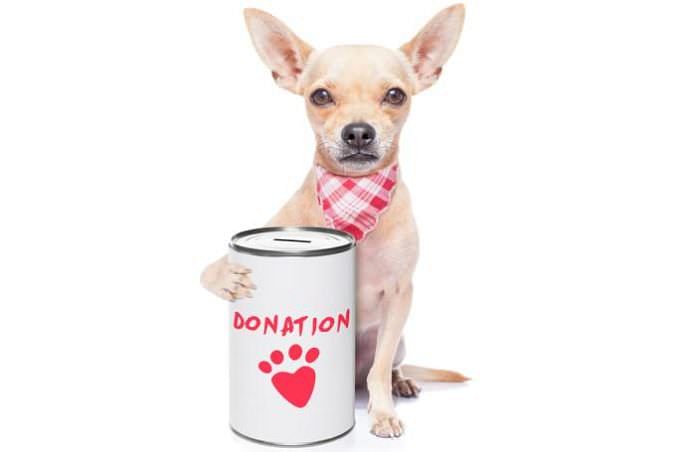 Teach Compassion for Animals to Kids
Psychologists report that many kids who are cruel to animals grow up to be cruel to fellow humans. As an adult, it is your responsibility to teach children to treat animals with respect and kindness. A great way to do this is to be a role model. If you are kind to pets, your kids are most likely to follow suit.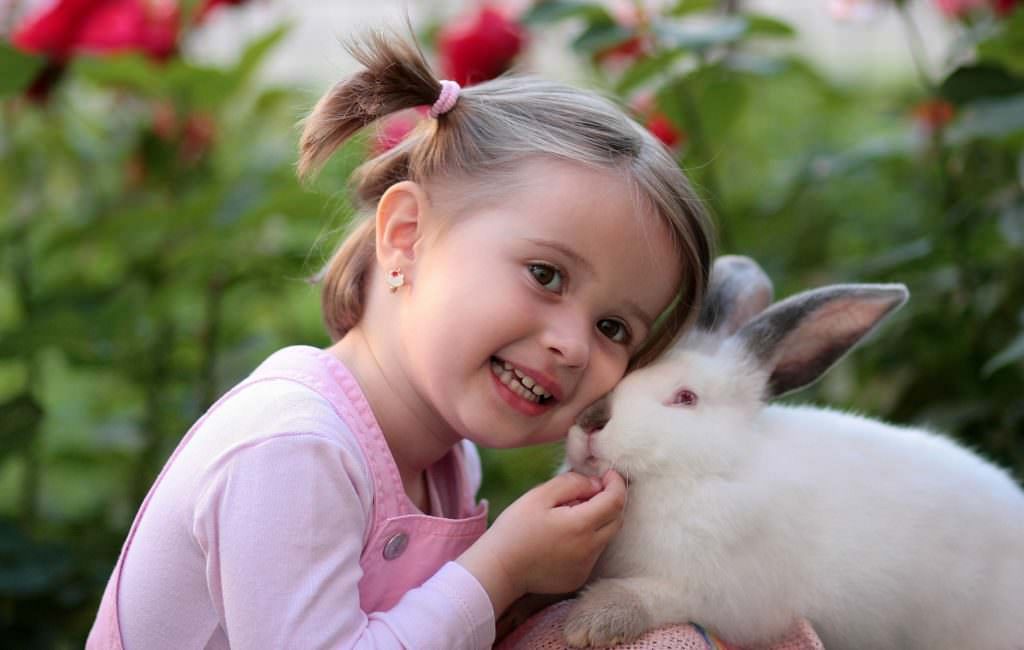 Purchase Humane Animal Products
If you eat meat, it is important to try and buy organic and meat free-range. It is not always possible but you can try. The meat industry can be very cruel especially when it comes to high turnover for inexpensive meat.
Any time you eat out, it would help to ask where it's from and if a place does not get its meat humanely, stop going there. The RSPCA has a list of brands that are offering cruelty-free eggs. If you eat dairy, it would help save animals if you checked it out.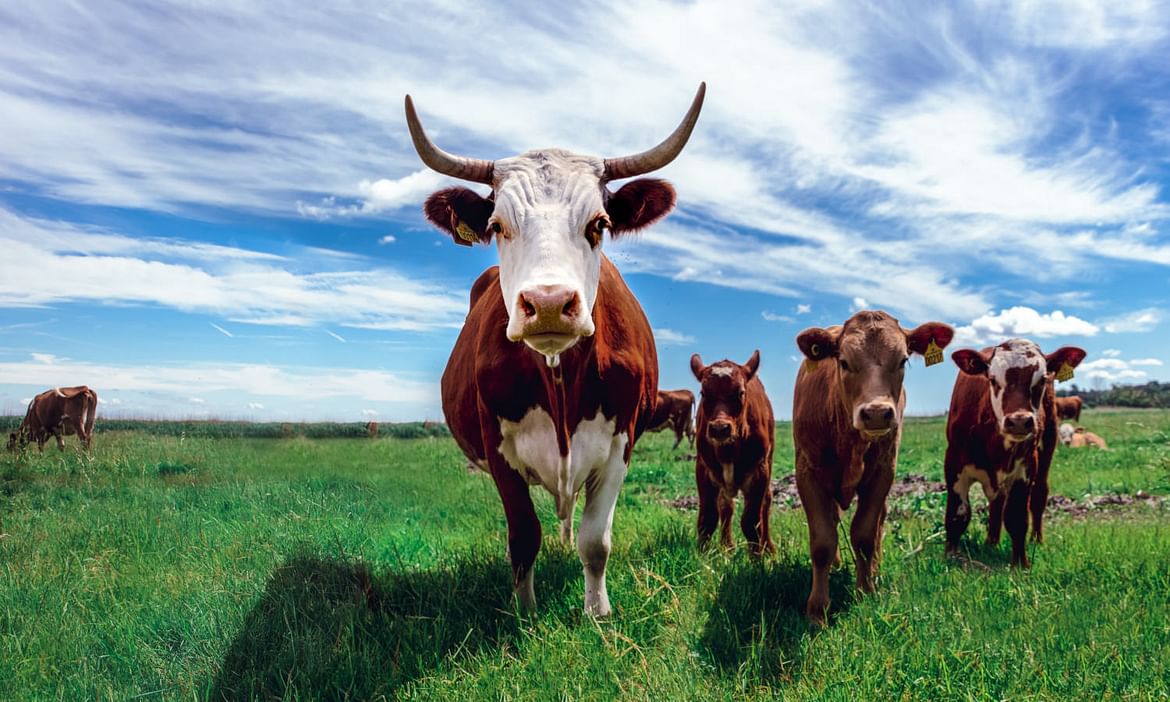 Stop Littering and Reduce Your Plastic Consumption
Plastic is harmful to the environment, especially wildlife. Reducing your plastic consumption will go a long way in protecting animals.
Any time you litter, you increase the chances of an animal accidentally eating the litter. Avoid littering. If you see someone litter, gently remind them that what they are doing is harmful to animals and the environment at large.