Video before we started the work of Rehab centre:

Video of Progress:


Your support can give shelter to Helpless Elderly and mentally ill people before winter, you can support us for this noble cause by donating as small as 100Rs. Or you can sponsor bed, fan, wheelchair, mattress etc. in memory of your loved ones, complete requirement list is listed below.
"We make a living by what we get. We make a life by what we give." ―Winston S. Churchill
Feel Parmartham Foundation is working for elderly and mentally ill roadside destitute since march 2018. We started with serving free meals to them daily at night when one of our team member Amit saw a mentally ill man was eating rotten food from a dustbin he was so hungry that he was eating with his both hands. Why this heartbreaking things around us when we live in a society? we did not had any answer, the best we can do was start taking actions we started for Zero Hunger initiative in our city Bhilai and since march 2018 we are serving food packets to elderly and mentally ill abandoned people living on road side daily, till now we served 11500+ food packets.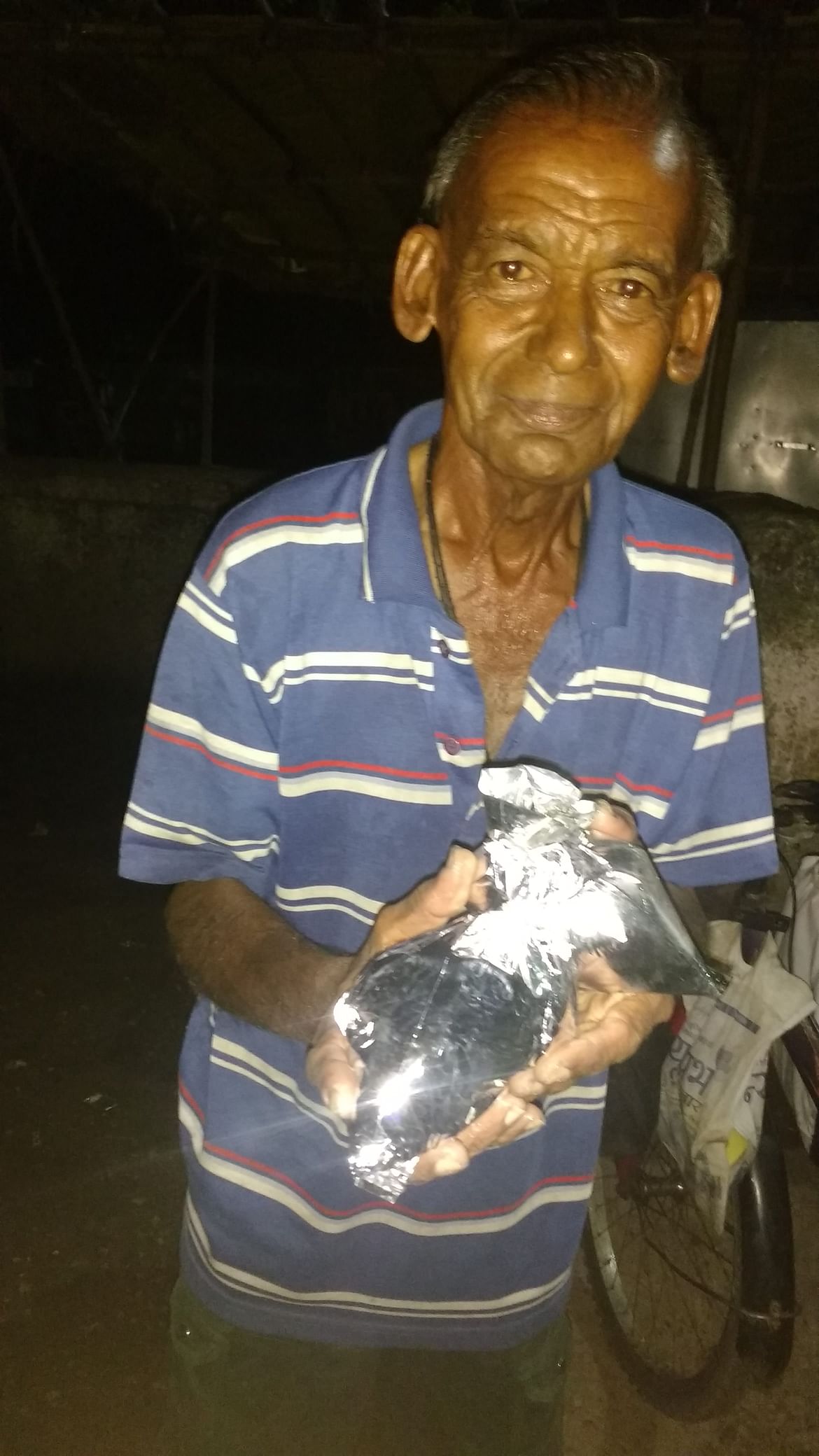 For last two and a half year we are providing all possible support to them, life in road side is very difficult and pathetic, serving meals is just 1% of the problem they are suffering from, we gradually started giving medical treatment, cleaning, giving bath and providing all possible support to our beneficiaries.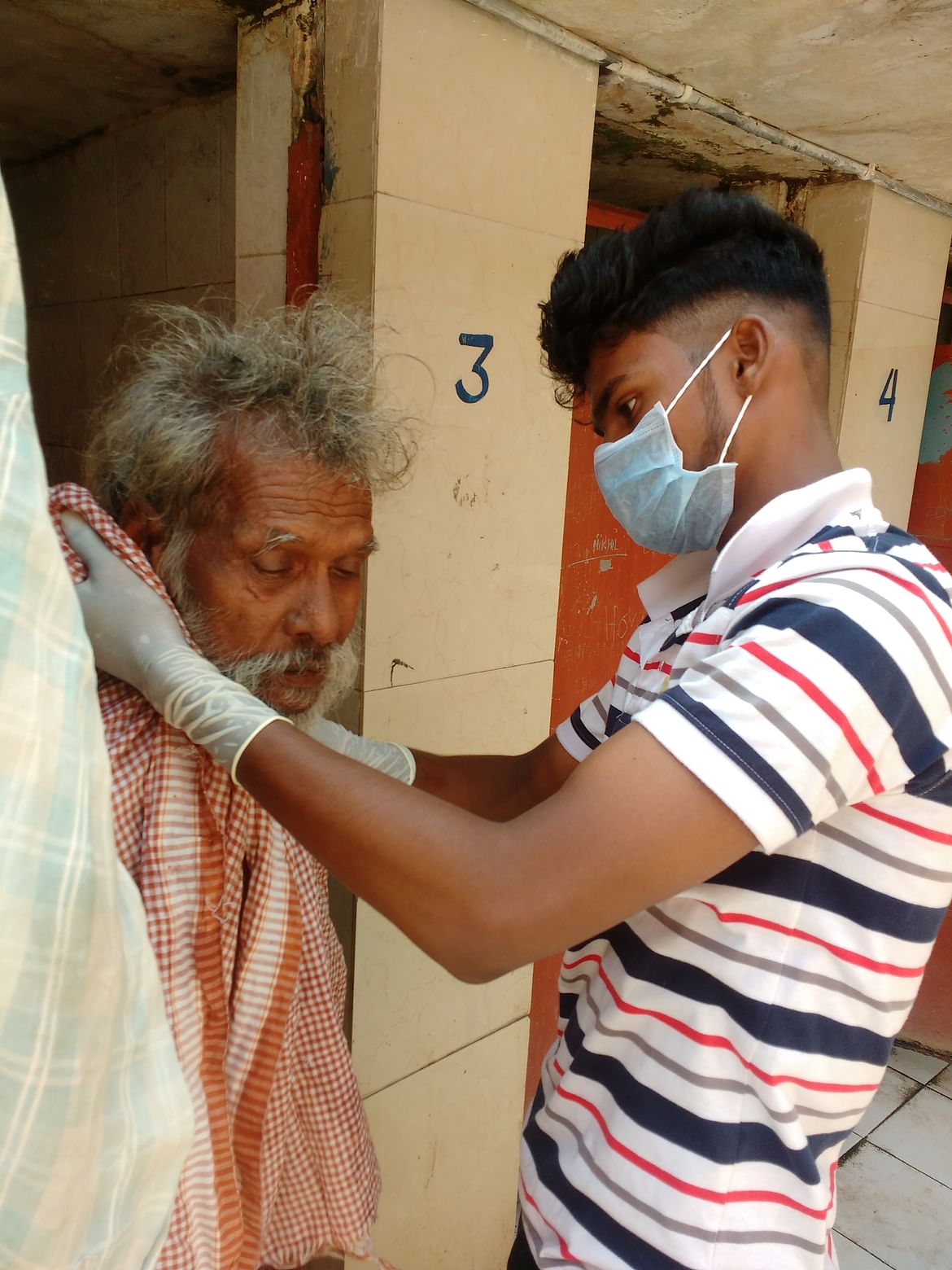 We rescued 20+ people from roadside from different emergency situations and touched more than 100+ lives of elderly and mentally ill abandoned people. It was very difficult for us to save lives because even after giving medical treatment we have to bring them back to the same place i.e., road side, again their condition become worsen.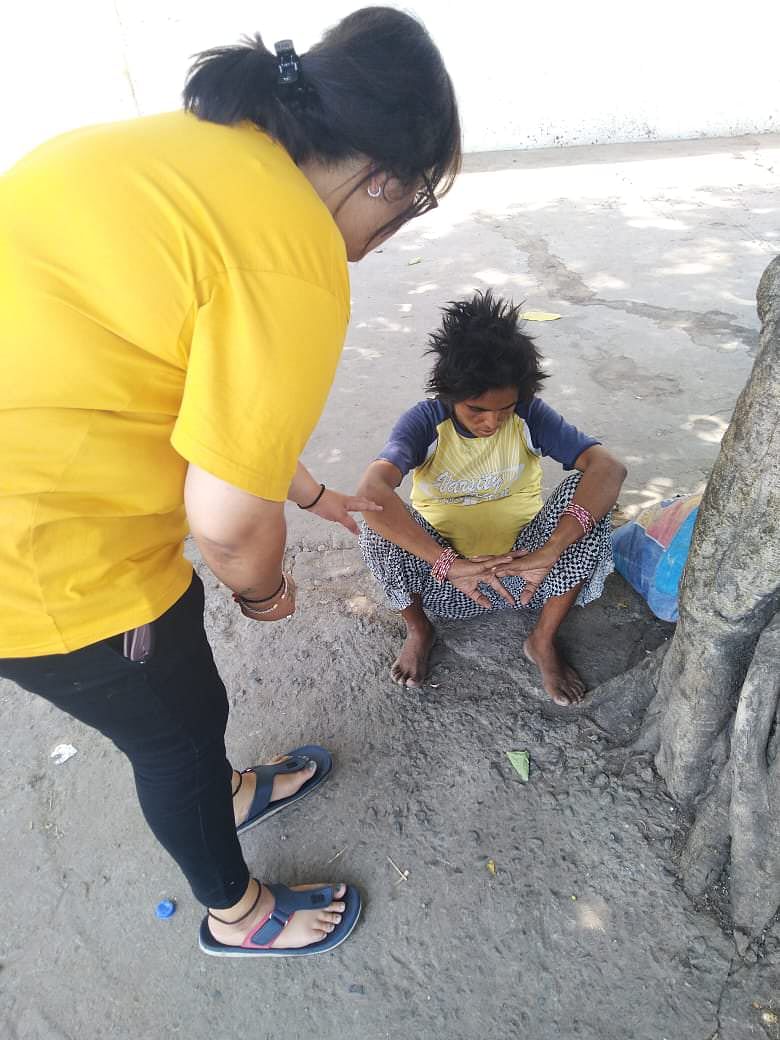 But by putting all our efforts we did not able to save their lives because we do not have any shelter to give them care and rehabilitate them, they have to be on roadside whether it scorching 45+ deg centigrade or less than 10 deg centigrade in winter or in heavy rains, many of our beneficiaries died due to severe cold and lack of institutional care.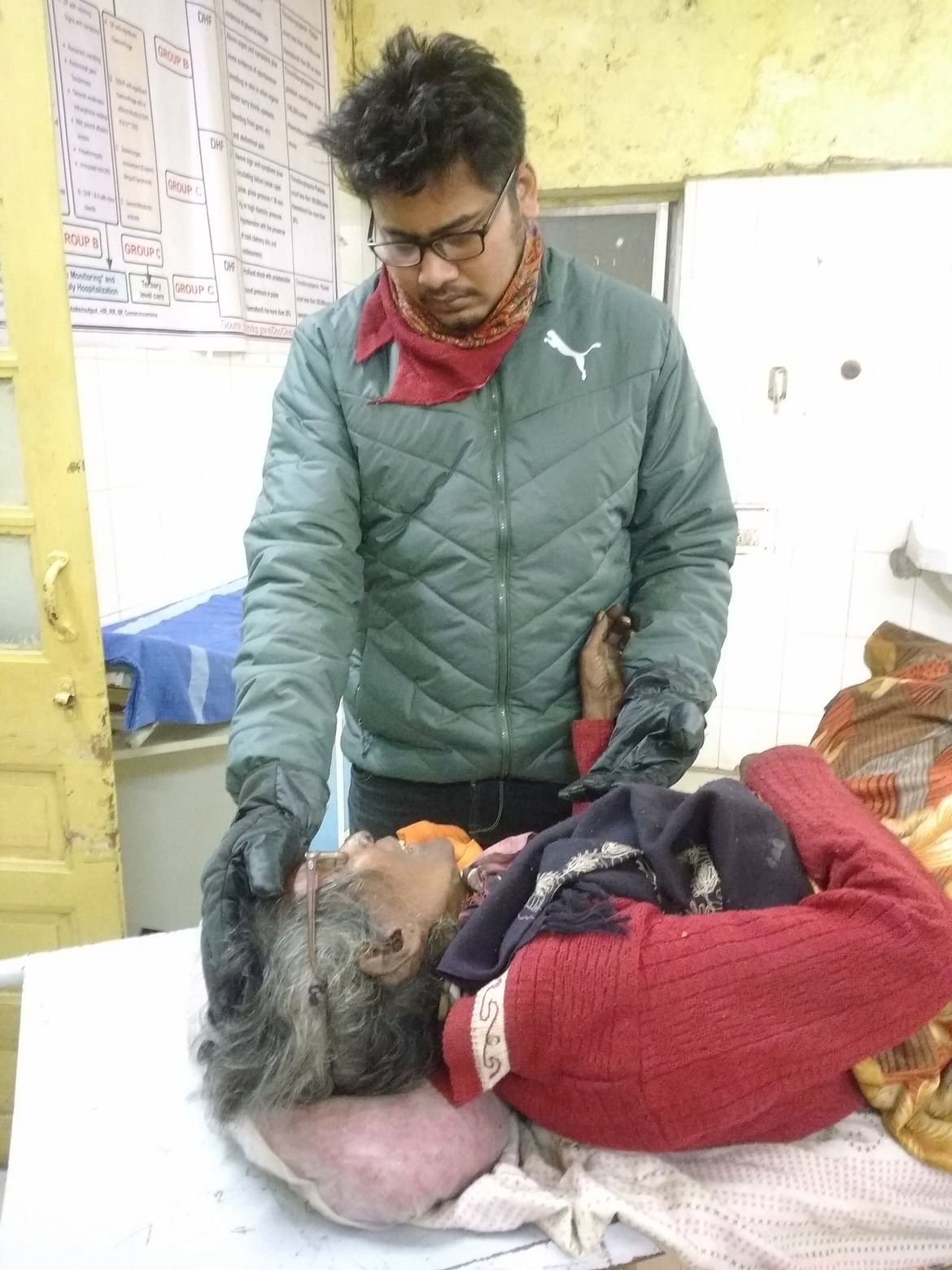 During this Covid19 pandemic and coming winter season elderly and mentally ill abandoned people are in larger threat because they do not know anything about Corona and every winter we loss lives due to sever cold as they are on roads.
For last 1 year we were continuously trying to get some place were we can give them shelter and proper care. On April 2020 we got an old building from Bhilai Steel Plant (SAIL). Now we are renovating a shelter/rehab centre which will be dedicated to serving roadside elderly and mentally ill people.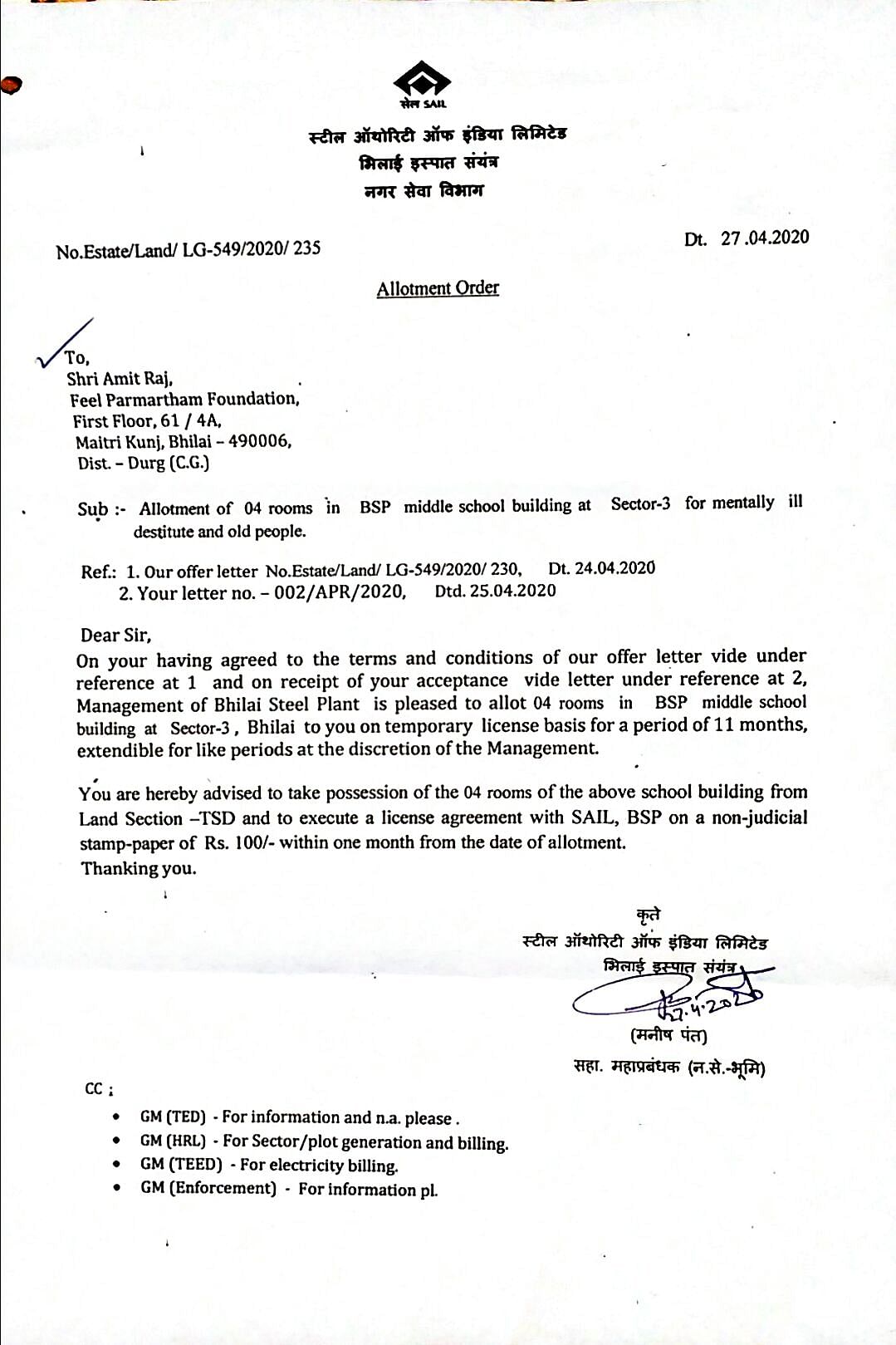 With support and help from community we have managed to complete 90% of renovation work. Now, we need all your support to start the rehab centre with all basic amenities and serve the helpless in best possible way. Kindly support us so that we can shift helpless people from road side before winter, their lives are in more danger due to Covid19 pandemic.
After Renovation pictures: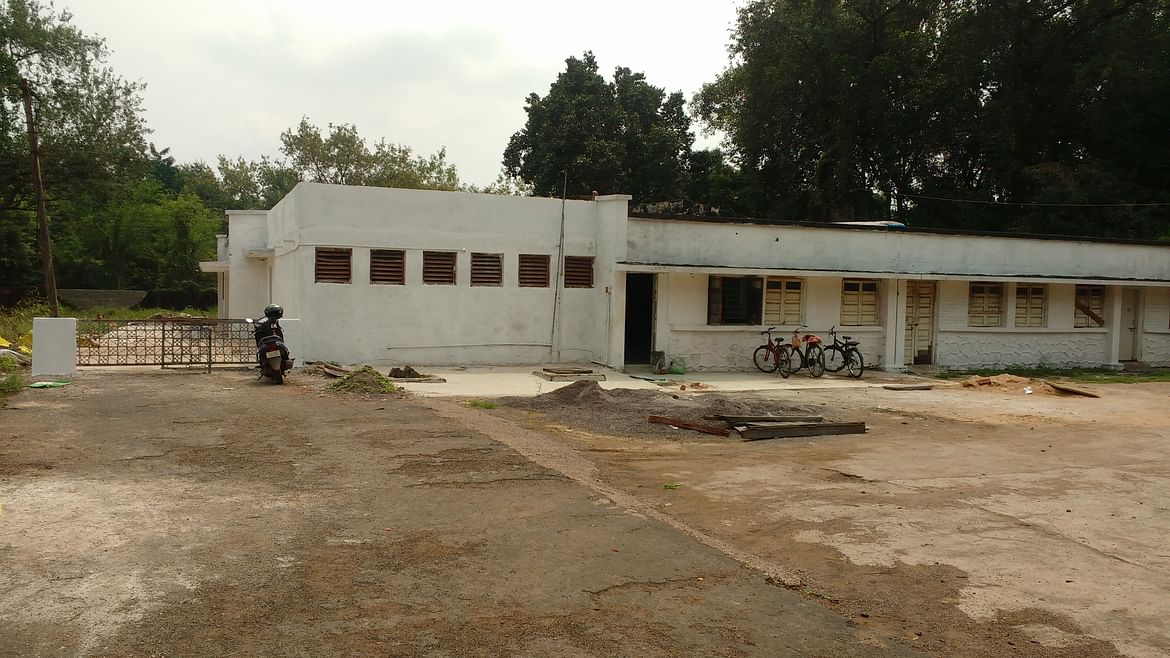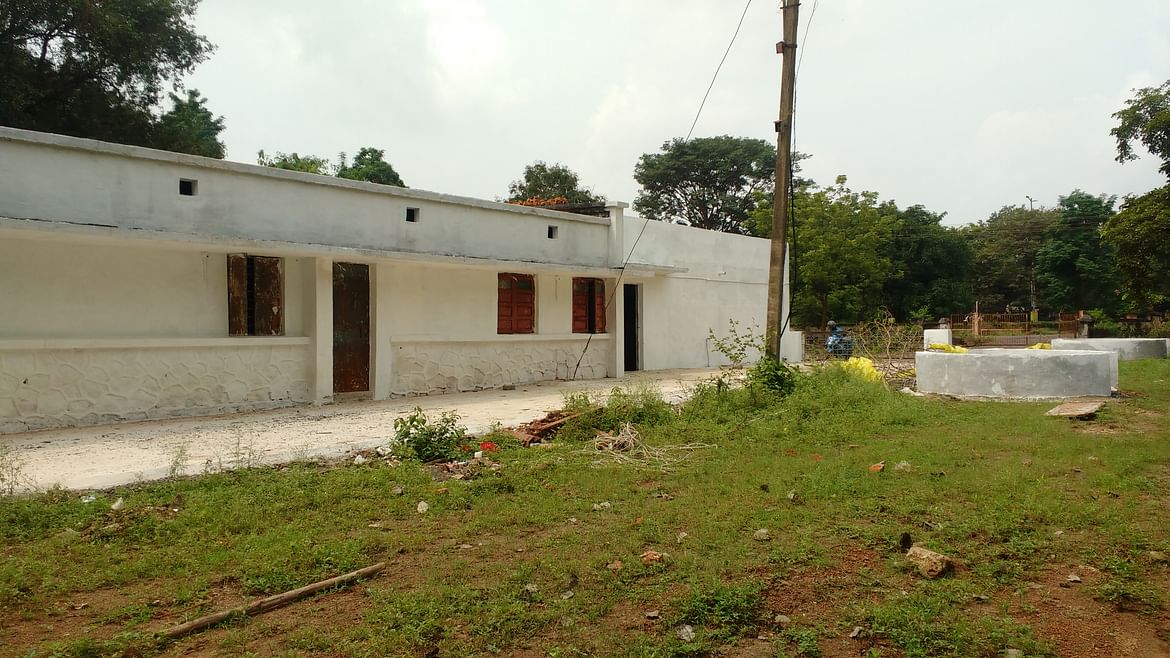 Before Renovation Picture: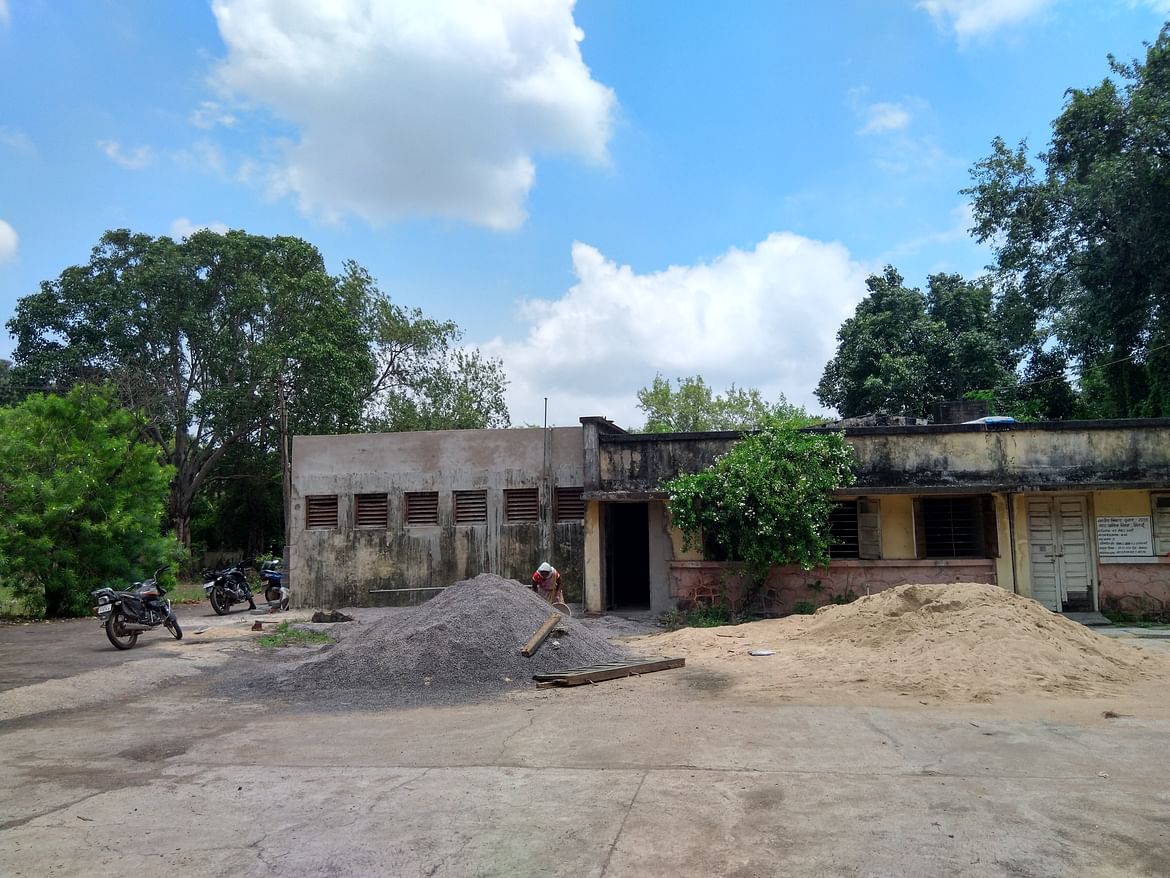 We request you to support this noble cause. So, that we can save their lives from this pathetic situation and give them dignified life before winter.
Requirement List:

Beds: 3000Rs x 15
Bed sheet: 250Rs x 45
Blanket: 350Rs x 30
Plumbing: 15000Rs
Utensils: 7000Rs
Mattress: 750Rs x 15
Table: 1500Rs x 7
Chair: 350Rs x 25
First Aid kit: 2000Rs
Fan: 1600Rs x 6
Light: 22w led light 270Rs x 20
Water purifier: 15000Rs
Induction cooker: 2200Rs
Emergency light: 500Rs x 10
CCtv: 15000Rs
Stove: 1000Rs
Water Pump: 3500 Rs
Deep Fridge: 20000
Water Tank: 7000 Rs
Clothes: 700 Rs x 15 Person X 3 (3 Pair per person)
Western toilet seat: 3000Rs x 2
Infrared thermometer: 3500 Rs
B.P machine: 2800 Rs
Oximeter: 2000 Rs
Glucometer: 1500 Rs + Strips 50Strips: 950 Rs
Cupboards for cloths & utilities per person: 1000Rs x 15
Wheel chair: 2500 Rs
Cooler: 5000Rs x 2
Pedestal fan: 1500Rs x 3
Water geyser: 10000Rs
Mixer grinder: 4500Rs
Stretcher: 3200 Rs
Dustbin: 200Rs x 7
Mosquito net: 300Rs x 17
Pillow: 200 x 15
other required things
Please do support us generously with your generous giving. Your support is highly appreciated.

Media Coverage: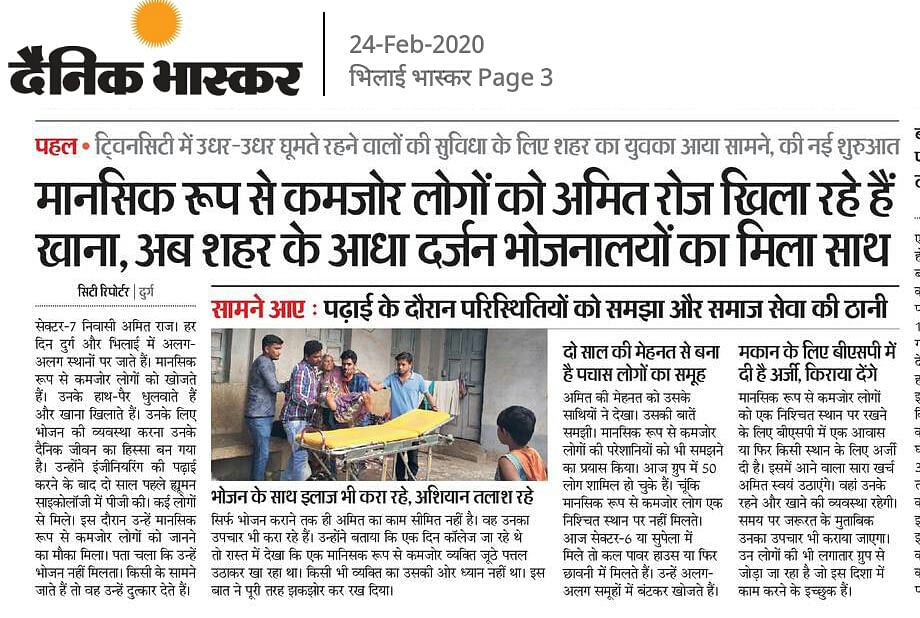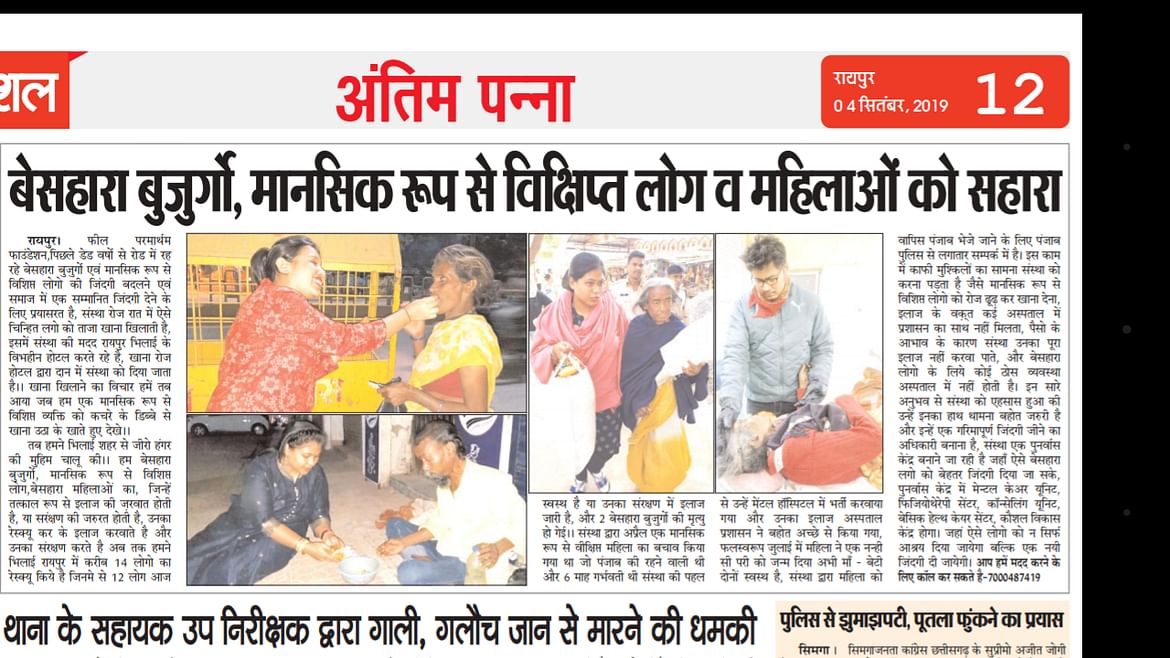 Recognition:
By Municipal corporation Bhilai, Listed in 5th no.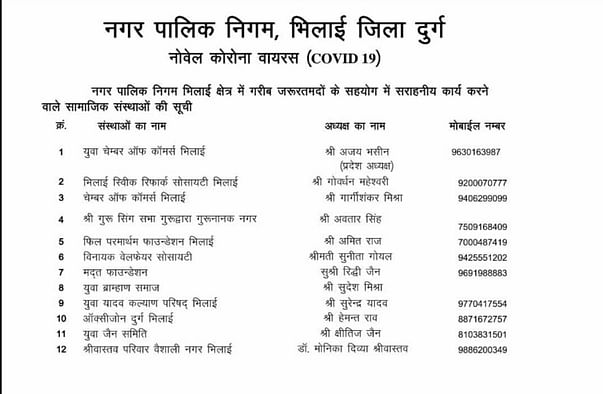 Award: Patrika group social responsibility award for zero hunger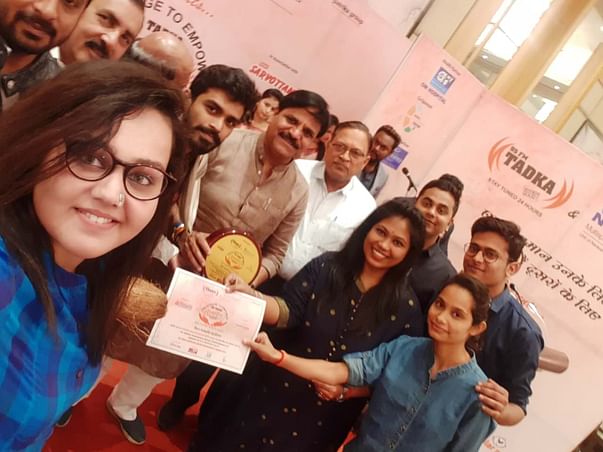 Contact: 7000487419