ABOUT US
We are a group of film professionals trying to do our bit at this moment of a humanitarian crisis. As India has entered its second phase of Lockdown, the lives of the poor, especially daily wagers, other unorganized workers and the destitute classes is going to be much more challenging.
GOAL:
To provide 2-week ration, face mask, and anti-bacterial soap to at least 500 households in different parts of Mumbai's western suburb.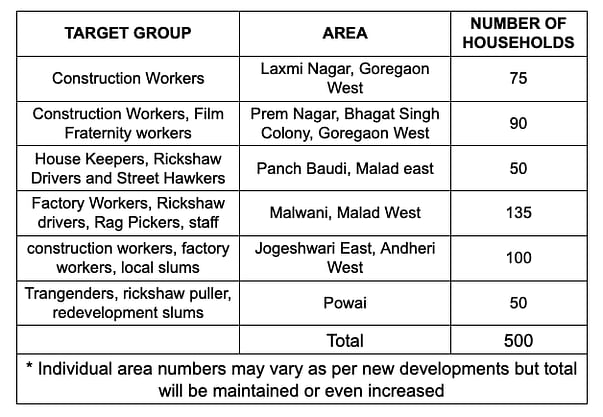 IDENTIFICATION METHODOLOGY
:
Our first source of data was the immediate household service providers such as domestic help, drivers, building garbage collectors and watchmen. Through them, we connected with members of their neighborhood communities. We have prioritized only those families that have no support other than community help and those who have no ration card.

DISTRIBUTION METHODOLOGY:

Abiding by the most urgent need for social distancing and personal safety, we have ensured that we do not move in a large group. We have opted for the following simple approach.

A-PROXIMITY: Campaign committee members are assigned delivery areas as per the proximity of their residence.

B-LOCAL SUPPORT: We have established a channel of local resident partners to deliver relief to the right households, without allowing an assembly and also avoiding any duplication.
C- For Goregaon we could align with the P South ward officials to facilitate distribution.

LOCAL DISTRIBUTION PARTNERS
Goregaon West
Bhakar Foundation
A community-supported nonprofit organization run by the members that hail from families of domestic workers. Bhakar Foundation is already doing an exemplary work of distributing cooked meals to those in need.

Malad East

B - Residents' Welfare Association of Ambujwadi, Malvani, Malad
C - Jogeshwari, Andheri, and sometimes even Santa Cruz have been covered with our local volunteers.
All the distributions are supervised and monitored by team Equivi.
PAST EFFORTS IN LOCKDOWN
During the first phase of the lockdown, we focussed on supporting in an individual capacity or through the help of our immediate friends and family.
1-
HELP FOR OUR HELP
We initiated this small campaign to help our domestic workers. We encouraged each other to pay the domestic help a month salary and one month ration. Additionally, we keep communicating in the group to check on the respective house helps and ensure their urgent needs are met.
2-
Cooked Meal Delivery:
Collaborated with a group of friends in Versova, Andheri West to deliver cooked meals for 50 people every day in the Koliwada area during the first 15 days of the lockdown.

3- Homemade face Masks:
One of our campaign members has prepared 350 units of facemasks with the help of his mother and sister. These will be added to the relief package and further making will continue.

CAMPAIGN MEMBERS

1. PRIYANKA SINGH - Goregaon West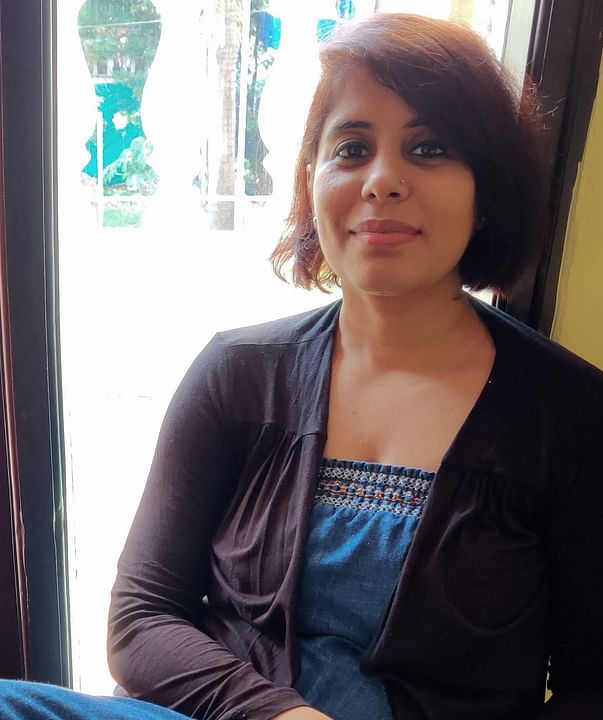 2. VASUDHA SINGH - Malad West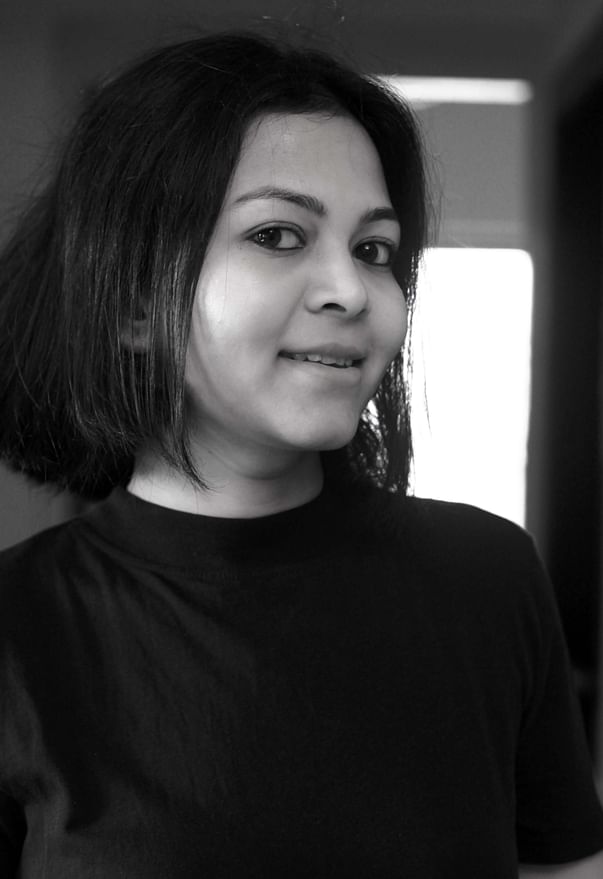 3. AZAD ALAM - Goregaon West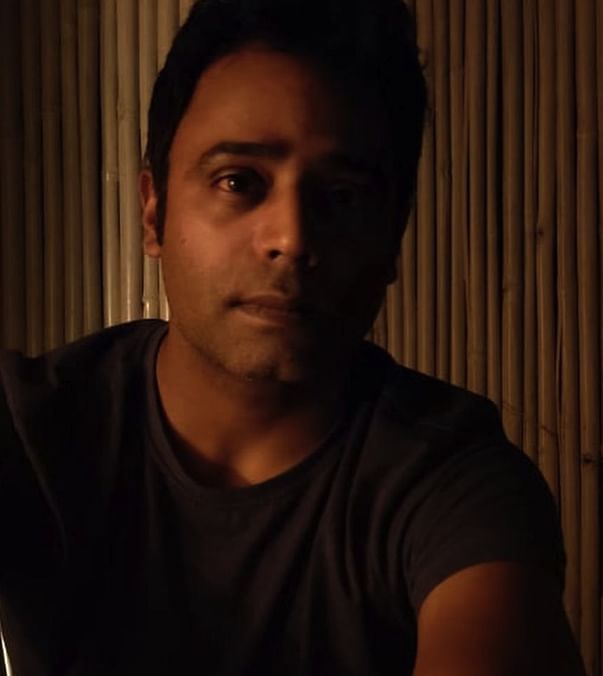 4.
SAKET SAURABH
- Malad West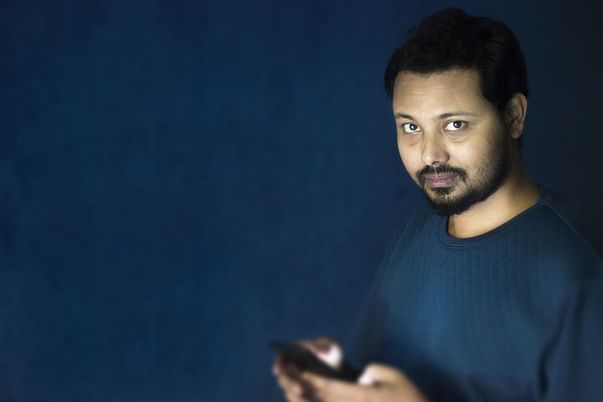 5.
MOHAMMED SABIR ALI - Jogeshwari(E) and Powai.