PRAGATI, is an NGO ensuring equal access to education and career opportunities to students, researchers & aspirants belonging to the underprivileged section of the society. Pragati has established and continues to facilitate Educational Resources & Learning Resource Centres, such as study centres, computer training, vocational skills development schemes and educational-cum-vocational guidance/ career guidance.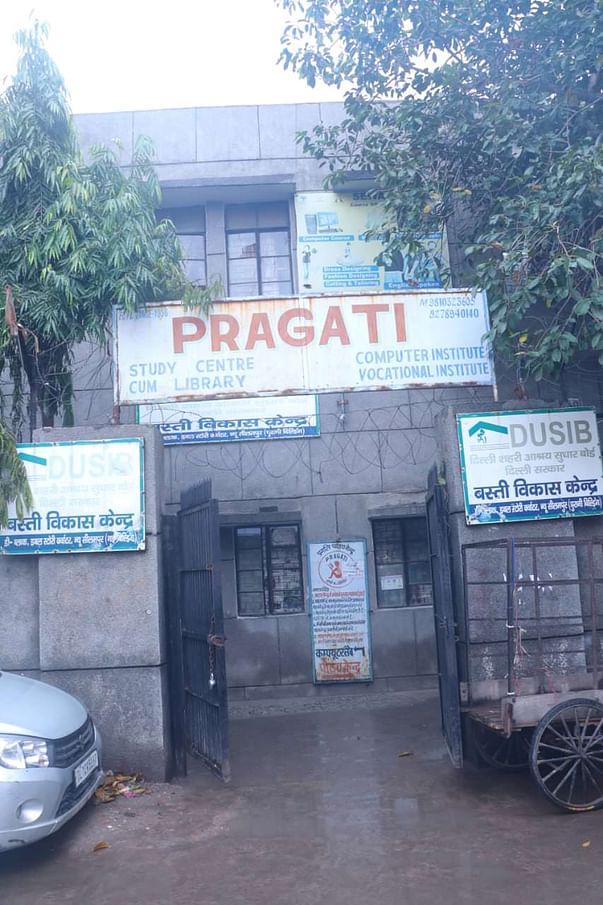 At PRAGATI, we are committed to offer an inviting, comfortable, and modern environment conducive to study, research, and exploration of new information and dissemination of knowledge. The Centres remains open 363 days a year, to serve its readers with its rich collection of books, current journals, magazines, newspapers and numerous digital resources.
SCHEMES BEING UNDERTAKEN BY THE FOUNDATION
1. Study Centres
Even after 74 years of independence 1 out of 5 children goes uneducated. Today 80% of our school going children do not have the basic facility or congenial atmosphere to study at their homes due to paucity of space or unsupportive environment. The constitutional guarantee to equal opportunity and right to education fail when the children reach matriculation. Being deprived of financial means and required knowledge to sit for competitive exams, many are denied the opportunity to pursue professional courses.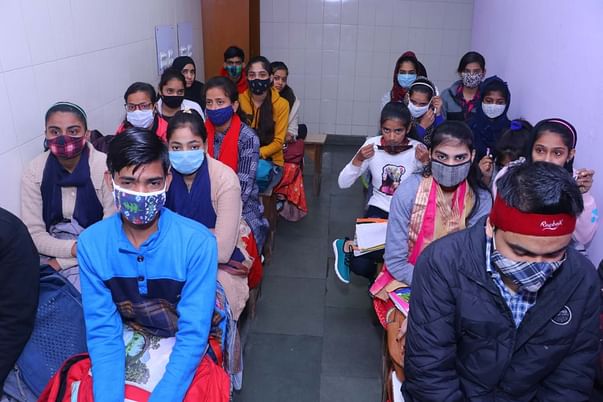 It is an undeniable fact that in today's time, clearing matriculation and senior/ higher secondary does not change much for the student when it comes to making a career or having a profession which can change their life for good. To enjoy the right to equal opportunity, students require equal access to resources such as books, encouraging environment and other means to prepare and achieve their aspirations.With an objective to imbibe a sense of confidence and to bring them intellectually at par with the privileged class, PRAGATI endeavours to ensure a supportive, inspiring and encouraging environment for students from the underprivileged strata of our society. Pragati administers study centres where resources such as updated books, magazines, journals etc. as well as other means such as computer facilities with unlimited internet access, are offered free of cost. Pragati's aim is to equip students with all the necessary means to achieve excellence in their fields of study and accomplish their aims and aspirations in life.
In 1994, Slum Authorities found the schemes of PRAGATI viable and agreed to lease two Basti Vikas Kendra, one at Motia Khan, Pahar Ganj and the other one at Seelampur, Trans-Yamuna area. As the said Kendras were very aptly situated/ located in the heart area of the slum dwellers, PRAGATI deemed fit to utilise the space to serve its purpose in bringing educational reform for the children residing in these areas. Since then, such Study Centres are accommodating number of students who study at any time of their convenience between 08:00 am to 10:00 pm daily without incurring any expenses. Further, such Study Centres are evidently contributing in an overall development & improvement, both academically and personality, of the students/ aspirants.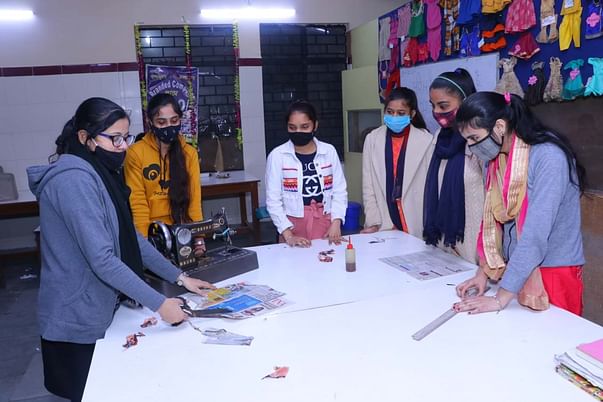 These Study Centres, as on date, are equipped with text books, help books, reference books, encyclopaedias, dictionaries, charts, maps, etc. for the students from Class V to Class XII. Apart from tools for formal learning, Pragati also ensures availability of newspapers, magazines, theses, journals etc. for researchers and readers in general.These Study Centres are first of its kind in the entire country available to the students in their neighbourhood.
a) Study Centre – I ("SC-I" – Motia Khan, Paharganj, New Delhi)
SC-I was inaugurated by the then Hon'ble Chief Minister, Delhi on January 15, 1995. This Centre currently has more than 1300 text books, reference books, receives daily newspaper and provides desk space which can accommodate more than 100 students at one time. About 600 students enrol themselves with PRAGATI STUDY CENTRE (SC-I) every year. No charge is levied from any student for the facilities extended by PRAGATI. In the last 25 years, this facility has benefitted more than 10,000 students.
b) Study Centre – II ("SC-II" – Seelampur, Delhi)
SC-II was formally inaugurated on March 17, 1996 by the then Hon'ble Chief Minister of Delhi. This Centre has more than 1000 text books, reference books, receives daily newspaper and provides desk space which can accommodate more than 150 students at one time. In the last 24 years, this facility has benefitted more than 8000 students, particularly girls from minority communities. These girls have benefitted from the Pragati Centre as it is located right in their neighbourhood and no excuse, be that be distance or means, could keep them away from pursuing their aspirations anymore.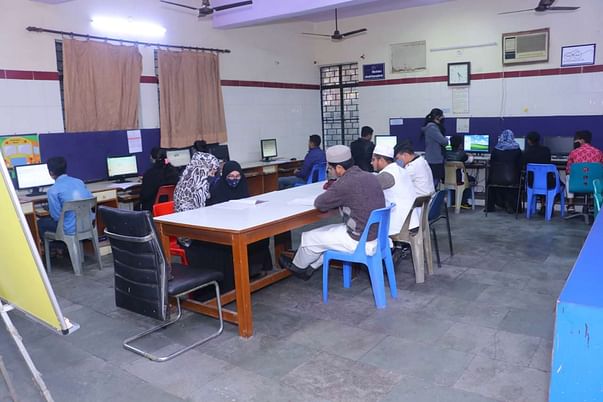 2. Computer TrainingOne of the most essential skill in today's time is basic computer skills and IT literacy. Keeping this in mind, Pragati started imparting computed education and training to the unemployed educated youth at their Study Centres. This training ensures that the students possess the requisite skills to earn their livelihood in a better and more profound manner.
The Computer Centre at PRAGATI, has a fully equipped air-conditioned computer lab having latest Pentium Series Computers (10 Computers as of now), Printer, Scanner etc. and offers most sought-after courses by highly qualified faculty. Further, the Centre also provides for a separate theory room with sitting capacity of 20 students at a time. As on date, PRAGATI has trained more than 600 students in various courses such as Microsoft basics, Dot Net Programming, Multimedia, Wed Designing, Computerised Accountancy, DTP etc. This initiative has supported many students of the neighbourhood in finding reputable jobs in professional organisations, who are now supporting their families.
3. Educational-cum-Vocational GuidanceThe Foundation also organizes workshops and seminars to provide educational-cum-vocational guidance to the students so they are well-informed before making decisions as to their professional journey.
It is undeniable that as easy as it is to dream, it isn't so easy to find the right means to make those dreams come true. It becomes more difficult when one doesn't have the right person / guidance to go-to who could make him/her understand the importance of choosing the path which can lead you closer to that dream. When we talk about underprivileged children, apart from lacking the basic requirements such as books or space to study – they further lack professional mentorship and equal employment opportunities.
PRAGATI, with its main objective to bring these underprivileged children at par with others, provides platform to these students to meet experts from different fields. In these seminars, students are encouraged to discuss their dreams and aspirations and are given the necessary guidance by experts on how to overcome obstacles which come in the way of their professional pursuits.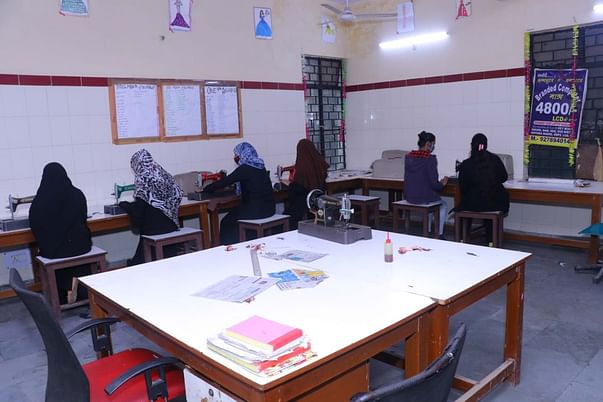 As part of our 2021 resolution, we are to introduce Mentorship Programme (starting from March 2021), where a group of students aspiring to be in the same industry and with similar goals would be connected with a mentor who would consistently guide them, review their progress on a quarterly basis and support them in achieving their professional goals. Mentorship Programme aims to bring a sense of responsibility and accountability in the students to stay focused & motivated to achieve their goals and aspirations.4. Supporting Women to be Empowered & Self-Reliant
a) Vocational Training – Skill Development
Women have always been marginalized and relegated to the status of subjugated class, more so, in the slums & underprivileged groups of the society. Despite concerted efforts by governmental and non-governmental organization, educating a girl child even till matriculation is still rare in our society. Now, when Matriculation & Senior Secondary seems like too-much-to-ask-for, one can imagine how tough would it be for these young girls to find resources and means to have a chance at being empowered or self-reliant and stand at par with the rest of the world.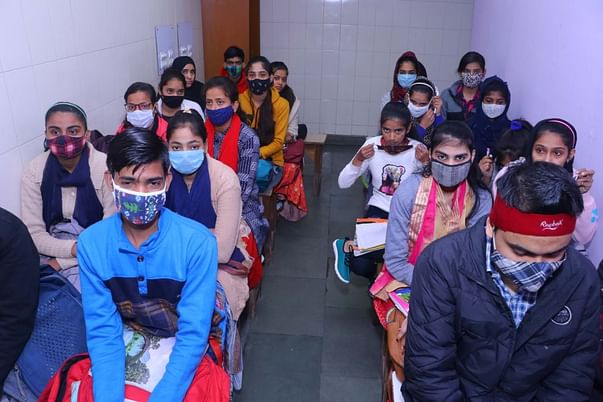 Since 2004, PRAGATI is working towards strengthening young women of the targeted neighbourhoods to be financially independent. In pursuance of making them self-sufficient and also seeing the enthusiasm and keen-interest of these women to learn something new and stand on their own feet, PRAGATI initiated the "Stitching and Tailoring Skill Development" as part of the Vocational Skill Development Scheme.b) Generate awareness on social issues
Apart from the Mentorship Programme, discussed above, PRAGATI would be introducing Social Awareness Seminars (starting from March 2021). In these seminars, apart from imparting regular training, awareness sessions and seminars will be conducted with the experts and professionals from different fields.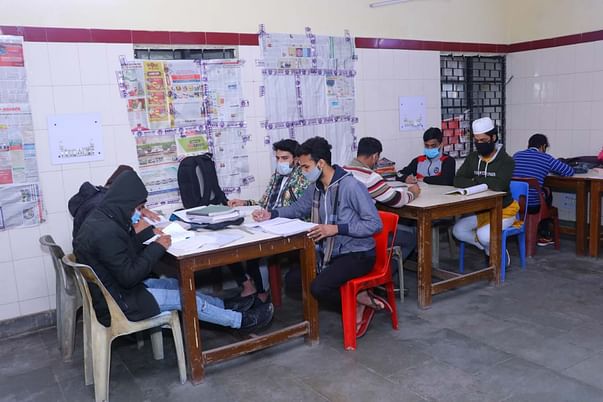 Such seminars will enable the youth to know their rights and empower them to practice those rights at the time of need. Other than this, the youth, especially women, will be motivated to share the important lessons of such seminars with their family members, relatives, friends etc. so that a greater number of people can be benefitted with such social awareness sessions.The sessions would include array of relevant topics such as awareness on pre-marital issues, dowry, micro insurance, role of family counselling centre, child marriage, domestic violence, disaster management, positive and negative thinking, human rights, role of education etc.
c) Self-DefenceStarting from March 2021, PRAGATI is set to introduce yet another program to prepare the young generation for stepping out into the world with utmost confidence and strength. The Self-Defence Classes, would not only improve self-confidence in these children, especially young women, but also keep them safe when away from home, reduce their dependency on others, motivate them to take care of their mental-health along with leading a healthy and fit lifestyle due to exercise and physical moves and nevertheless, make them capable so to handle dangerous and emergency situations that are caused by strangers.
Note: These initiatives have been scheduled from March, 2021 due to COVID-19. We expect that by March, 2021, with the advent of concerned vaccines – situation will improve. In any event, we have made arrangements for Zoom Seminars & Lectures with the Experts / Professionals in case physical meetings would not be possible due to any reason.