Hello, everyone, I am Aarti, a teacher by profession and I will tell you, how child education is important to our society? And what are we doing for child education.?
Education is a key factor in the welfare of children. In addition, it has a large effect on a country's economy and the overall health of all its citizens. Education goes a long way, and investing in education is one of the most important ways with which we can improve our world.
There are some people who live a lavish lifestyle and some people who fight for even basic requirements. They are deprived of basic amenities and lag behind us. Through this campaign, I wish to raise funds for these people, who cry and fight every day to have a little food in their stomachs provide education to poor children, and making awareness about hygiene, especially in slum areas. Through this fund, I wish to provide complete primary education of 2000 children, we providing food, clothes to children. I saw a major problem in a slum Area about lack of hygiene awareness in teenage girls especially in slum areas and rural areas. we also focusing on women empowerment by doing skill development training Please Help us to serve them better by joining this campaign with 'CARE WELL INDIA TRUST', Your small contribution can make a great change in society.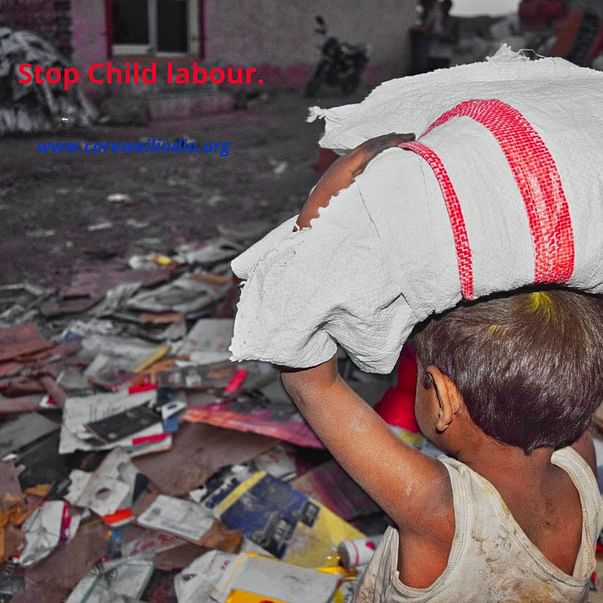 What we did to help the children?
1. We will feed nutritional food to children free of cost.
2. Our mission is to provide quality education and food to poor children.
3.We will help to reduce our country's hunger index.
4. We are going to set up a smart class, so children can learn about computer education.
5. We will also provide all study material, bags, clothes free of cost.
Why do we need education?
Education is not just to read and write. It is about using education for their own advantages and to utilize the knowledge for their growth. Also one can lead their own life without depending on others.
This is especially true in terms of looking at our future generation. We want our youth to be educated, to be up-to-date with current issues, and able to provide knowledge to the next generation. Education is a strong building block in building a stronger and healthier community.