I am Chaitali Roy, I've been working for the welfare and treatment of street animals since past 5 years. Aashray For Animals was started with the thought of helping the voiceless who die helplessly on our streets.
This wasn't an idea that happened. Rather, a necessity for the voiceless strays who were suffering on the streets and localities. My heart ached when I used to see so many dogs in miserable health, dying on the streets helplessly with getting any treatment at all. So, back in 2014, I started rescuing dogs and cats from the roads and sheltered them in my home and provided them with treatments with the help of vets.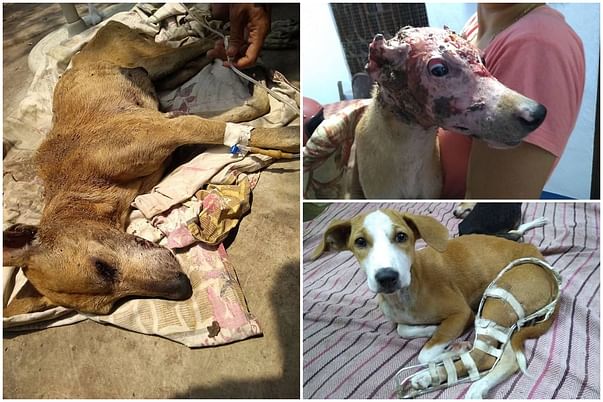 Gradually the number increased to 75+ dogs,15+ cats and 1 abandoned horse. My home has now been transformed into an animal shelter now.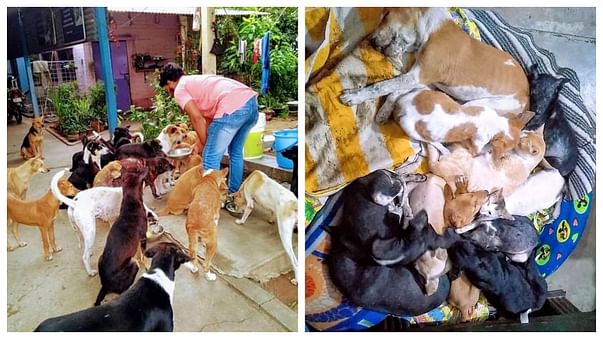 Till date, I've treated more than 400+ dogs and 200+ cats.
I have also neutered and spayed no less than 300+ dogs and 100+ cats for their birth control and healthy living.
Every year I vaccine at least 50 to 60 road puppies. Besides, CTVT (tumour) cases are being treated in my shelter.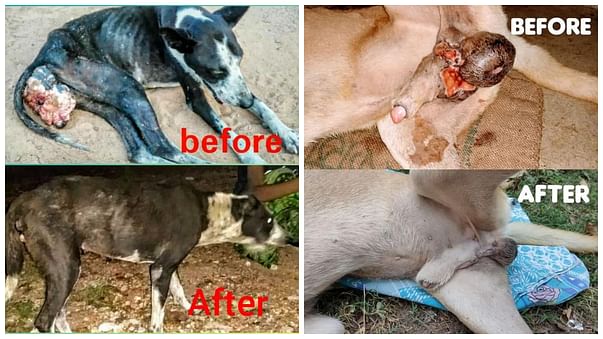 We also carry out various Awareness Programs/campaigns about animal safety and healthcare. Numerous awareness campaigns and feeding programs where carried out during the hard times of the pandemic, which are still on.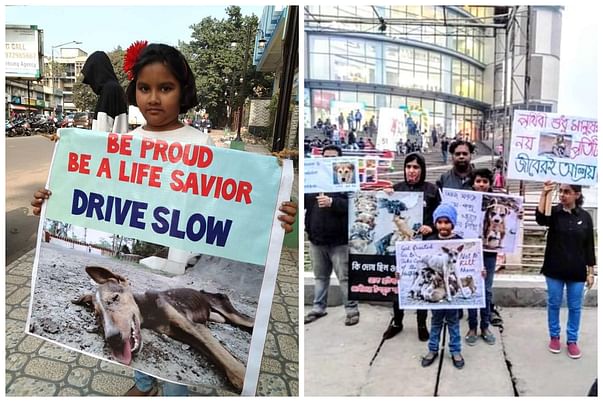 But as the number of cases started to increase so did the requirements and the resources. We started running out of space in our shelter and soon it became impossible to accommodate all the rescued animals in one shelter. Not only me and my family faced objections from our neighbors it became difficult for me to maintain this population in my home.
Thankfully, in 2019 we got in touch with
Maneka Gandhi (MP; Animal Right Activist)
who helped Aashray in acquiring another quarter specifically for the purpose of the animal shelter. Back then this
new quarter was not in a habitable condition as there was no electricity connection, no water supply and sewage system.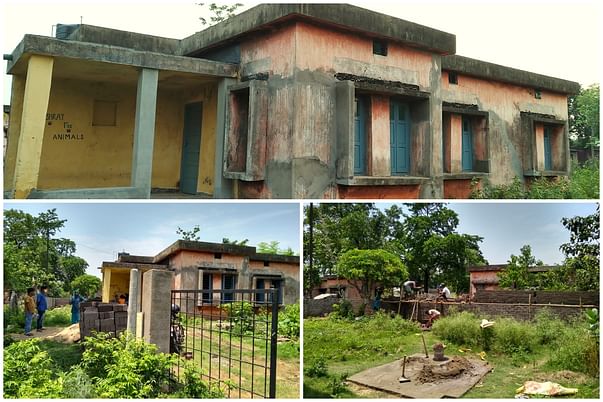 All through the 2020 despite the lockdown, I've somehow managed to repair a lot from my own pocket but it isn't enough.
(I've attached the bills of the expenditure and repair work I managed to carry out)

The new quarter underwent a lot of construction and renovation work and now we have started shifting our activities there bit by bit. Presently, our new quarter looks something like this:
There are :
1. 14 kennels for keeping dogs
2. A kitchen room for the arrangements of food for the sheltered animals
3. An OT room that still needs to be setup
4. Three other rooms
Water connections, water motor pump, fencing, electricity connection etc. have all been done.
Currently, we are in desperate need of 3 primary things :
1. A rescue van to safely transport injured animals
2. An OT table
3. A refrigerator for the proper storage of medicines
The most important one being the Rescue Van. At the time of each rescue the most difficult situation we face is the lack of vehicle to transport the injured animal. Often we had to carry the dog in a scooty as in most cases, public transport such as Rickshaws reject carrying a bloody and sick dog. It becomes highly risky while driving in crowded places in the scorching summer heat or in the rainy days. Often we find it impossible to attend to rescue calls in the odd hours of the day due not having a proper vehicle to transport the injured animals. Moreover, most of the times, the patient is too vulnerable & sensitive to be carried like this. Without a rescue van we don't know for a certain that how long would we able to save anymore helpless street animals. Unfortunately, many a times we have lost our patients just because we didn't have the proper transport to reach out to them.
Hence, a rescue van is of the highest importance.
We are aiming to buy a rescue van that looks somewhat like this:
Such a rescue van is worth 450,000 INR.
The rest of money will be used to get a Refrigerator to store medicines and vaccines and an OT table for using in various surgeries. Even the cheapest of the Veterinary OT table costs 30,000 INR while an average refrigerator costs 20,000 INR.
Sadly, we do not have enough funds. The helpless animals out there need this facility. Every contribution will help us in building this home for the voiceless. You can be a part of saving numerous lives. Please lend a helping hand, with kindness and compassion to help us build a society that cares for every living being.