WHAT IS HARITHA BHARAT FOUNDATION?
HARITHA BHARAT FOUNDATION is an environmental conservation foundation that aspires to achieve 33% green cover of BHARAT. It is with the support of volunteers, educational institutions, business houses,and many other inspired individuals that we want to plant saplings to combat desertification and increase the green cover of our country by target based and district based missions.
We need to plant millions of trees to accomplish what we started.
We appeal to every one of you to take part in our events and raise awareness . Also,What You could is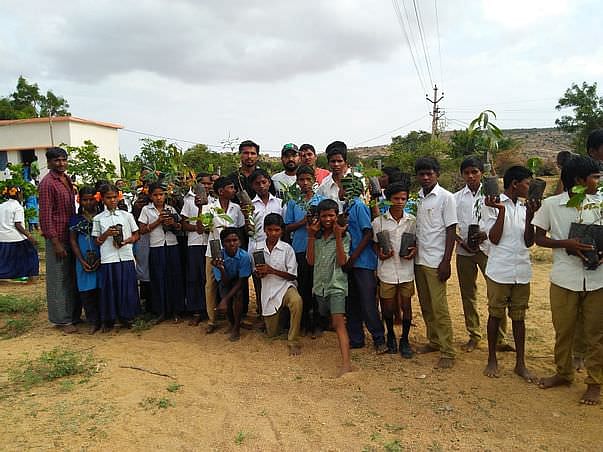 Grow saplings at your home
Volunteer and support sapling production
Support us in sapling distribution
Plant trees
Conduct awareness camps
Fund a specific project
Become a fundraiser for the project
Donate and support us to plant trees
All this work involves an enormous amount of money and people.So we request to all people to feel responsible for conservation of our mother nature with big concern and big hearts.Show your support by volunteering and economic contribution.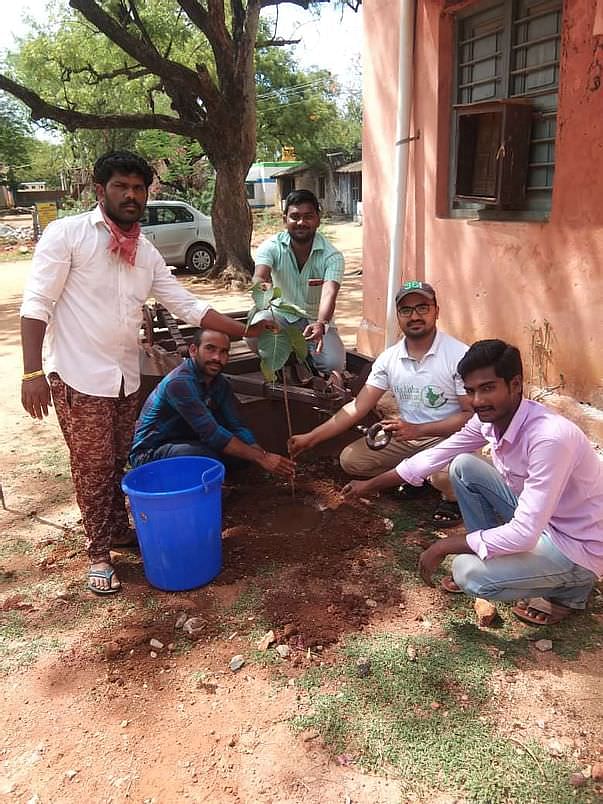 HARITHA GRAMAM(GREEN VILLAGE) PROJECT:
We will go to a village every week and donate fruit trees/flower trees to farmers to plant them in their empty spaces which in return can benefit them in many ways.
Benefits of this campaign:
1. Economic generation
2. Carbon Sequestration
3. Safety from Heat waves during summer
4. Birds nesting
5. Nutrition to villagers(mainly children and women) and many benefits.
We want to make every village greener. We are giving this campain a name called "HARITHA GRAMAM PROJECT".
Our first project:
We have selected Kodumur mandal of kurnool district,andhra pradesh as part of our pilot project which consists of 13 gram panchayats.Every grama panchayat will be covered every week. Within 13 weeks we want to complete the project.
Like this,we want to do projects in every panchayat in every mandal in every district in every state in Bharat(India). Our target to raise funds is 10 lakh rupees for kodumur mandal project.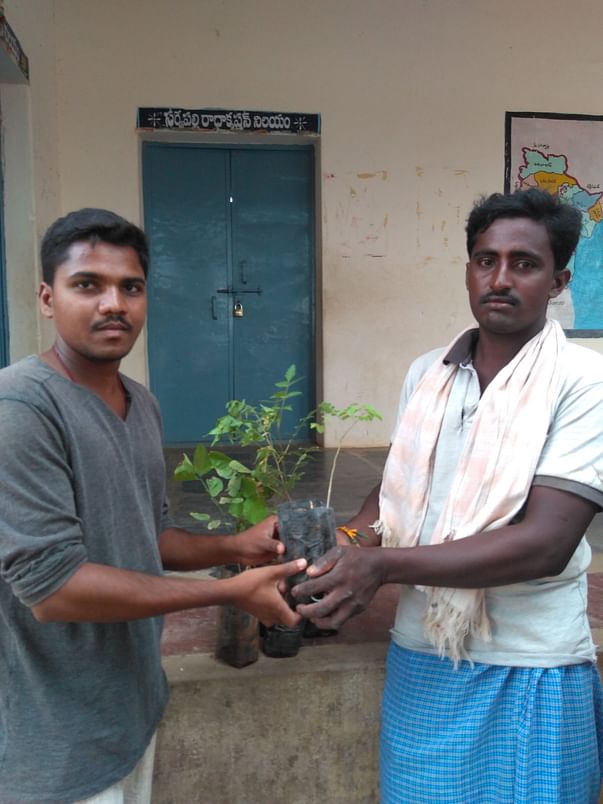 "I alone cannot change the world But I can cast a stone across the waters to create many ripples" So,Kindly donate as much as possible and spread this to your colleagues and friends about this campaign and make them to donate to our NGO. Thank you so much.

our website - https://harithabharat.org/
facebook- https://www.facebook.com/harithabharat.org