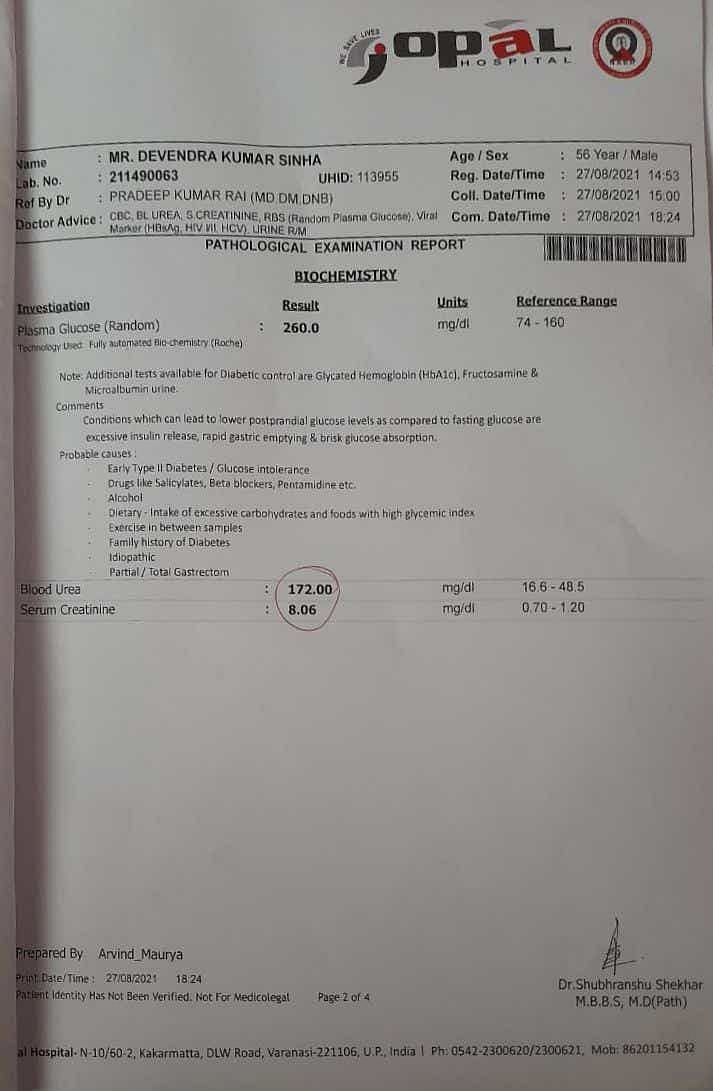 My Name is Priyanka Sinha and I am here to raise funds for my father Devendra Kumar Sinha. My father is suffering from Kidney Failure from the past few months.
He is currently on Dialysis and needs acute care. I have lost my mother four years before due to blood cancer and my father had exhausted all his life time savings close to 30 lakhs on her treatment.
In the next few days we need close to 8 lakhs for his treatment and medication. I have already lost my mother to cancer .Please come forward and share it to your friends and relatives to support my cause. Every contribution is of immense help.