Dear Donors,
The past few months have been very tough for the most, and a very low point for many. And those at the bottom of society have been hit the hardest (According to CMIE report nearly 19 million job losses have occurred since early lockdown and the World Politico Review report shows that the informal economy workers bore the most brunt of the COVID pandemic). I myself have witnessed such tragedy in the slum area of New Delhi, Juggi Jhopdi Colony, Bawana, where many locals, who used to work in the nearby industrial area, have now become unemployed. Some of them already had a huge borrowing, and now they are hopelessly stuck. Many small businesses ( as road-side stalls) have been seriously affected. The employment of female counterpart has also been seriously affected due to the pandemic fear. With the government schools closed down, a source of education and mid-day meal is temporarily closed for children. And with the family ration stock lasting only for a few days for many families, the breadwinners look at each other with empty faces. Children are just left wondering what happened? Every family in this area tells you a different story, some need money for medical, some for food, some for education, and some for marriage.
It is a very tough and desperate time when the jobs and income are reducing; people are picking up odd jobs temporarily to support themselves and their families.
Gyankunj (an NGO, I work with) is on such a mission to enable and develop individual skills by launching vocational classes at its facility. We are starting by launching sewing and stitching classes, begin with our audiences - girls and women. We have engaged professionals from the industry to teach the subject from industry employability and a self-entrepreneurial point of view. Depending on the enrolments, two to four batches will be taught by female experts from the industry who will technically and socially guide aspirants in this field. In the long term, we would like to diversify into further skill development programs including handcraft works, drawing and arts-related work, and production of basic items (bags, apparel, etc). In order to support this effort, we are launching a fundraiser to buy sewing machines, renting the facility center, furniture, accessories, and fees payment to professionals.
Gyankunj was originated with a primary objective to provide quality education to underprivileged kids and thus reduce the deep inequality prevalent in our society (we believe education is one of the most powerful tools to bring equality in society). But, for an NGO,
help
is the most common denominator. So, when we witnessed that due to the severe lockdown conditions many families are not able to get their basic ration items, Gyankunj raised over INR 3,00,000 for food package distribution for more than 600 families in the Juggi-Jhopdi Colony.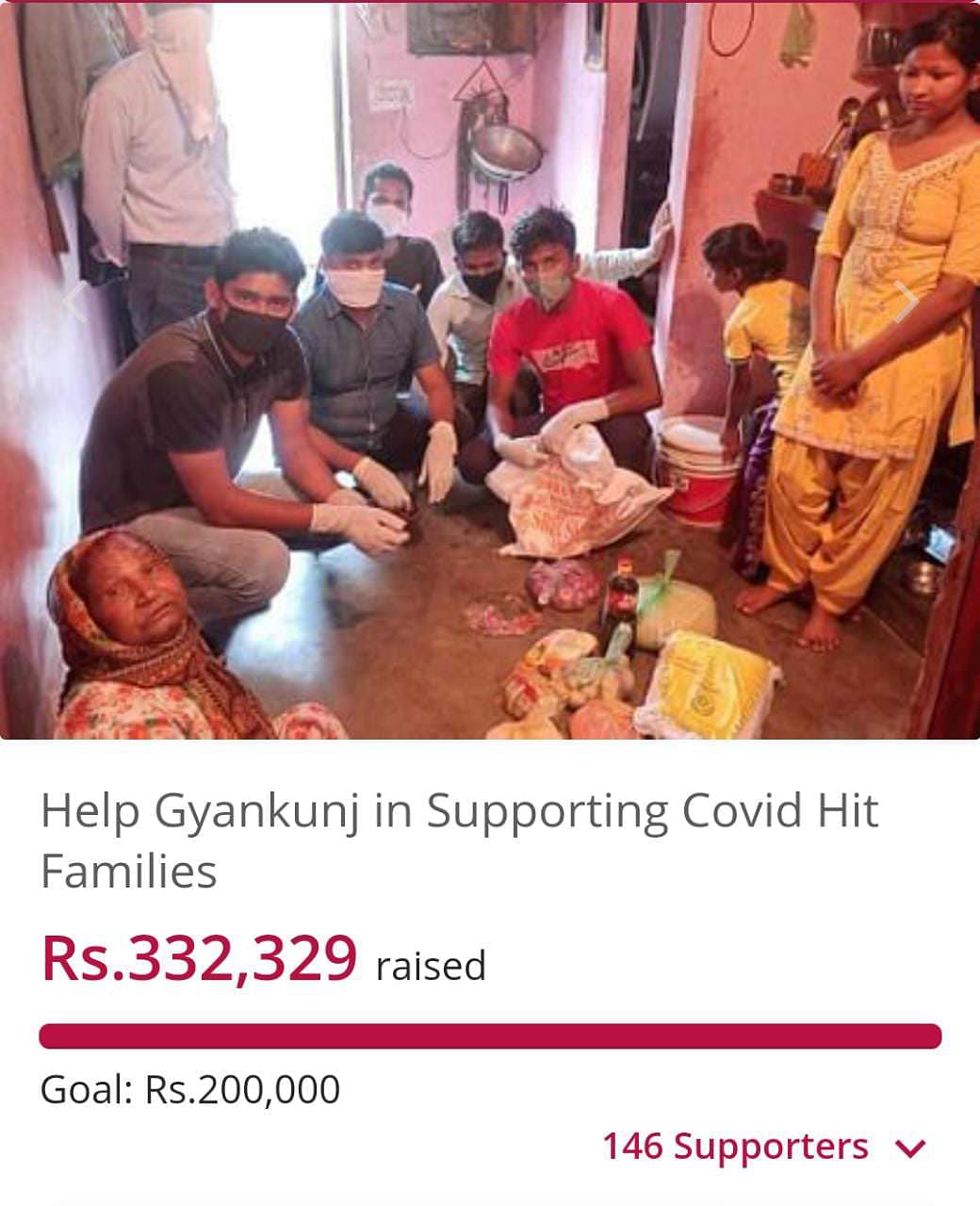 In less than 3 years of its inception, Gyankunj has positioned itself as one of the top-performing NGOs of Bawana, Delhi, producing the best results. We have gone much beyond our normal duty to help students with their education as dictated by our mission to bridge the gap between the privileged and those who are not so. Last year we had raised INR 2,50,000 to help two of our bright students (Reena Roy and Sahil Sharma) with their private coaching fees. (Know more: https://gyankunj.org.in/)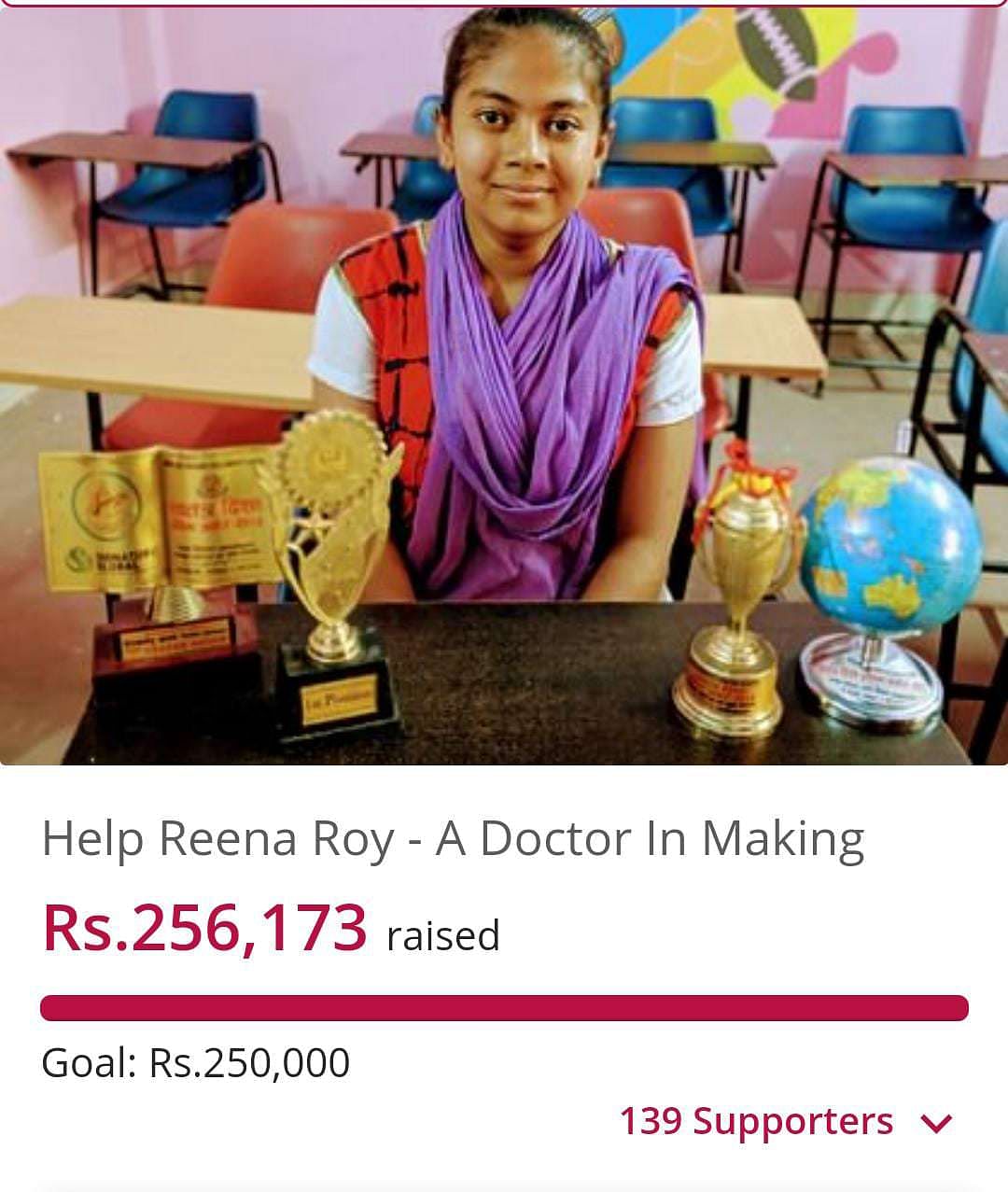 We target to bring the maximum impact with our limited resources. So, instead of quick-fix solutions such as distributing cash to people, we have planned to empower them through skill development which hopefully will bring them back on their feet, more strongly. We believe it to be more sustainable for the long term. We are in the process of getting CSR approval but it will take a little more time. So, at present, we need your kind support to make this small project run. We believe this small help from you could help hundreds of families with employment opportunity, fulfill the basic necessity, and save a few from falling into the downward spiral of indebtedness.
Estimated Cost:
Sewing Machine (Rs 4200 per qty) -- Rs. 42,000 (10 qty)Trainer fees (5000 p.m) -- Rs 60,000 (annual)Miscellaneous (accessories, facilities, and furniture) -- Rs.10,000
Total Annual Expense -- Rs 1,12,000
Your small contribution would help greatly to get some smiles back … the happy family meal together … the playfulness of children … the Indian aspirations which never die.