This is Premkumar. P, my 8 years old daughter Deepthi is suffered from a critical blood disorder (beta-thalassemia). Blood produced in her body is not healthy, to balance that she needs to undergo blood transfusion every 3 weeks for survival. Almost 90+ times blood transfusion did for her. It results in accumulation/overload of iron in the spleen, heart. Continuing this process has a fatal risk at an early stage.
Bone marrow transplant is a permanent cure to avoid this. The treatment process involves pre-screening, chemotherapy, Infusion of healthy bone marrow.
The cost estimation for the treatment is around Rs.25Lakhs.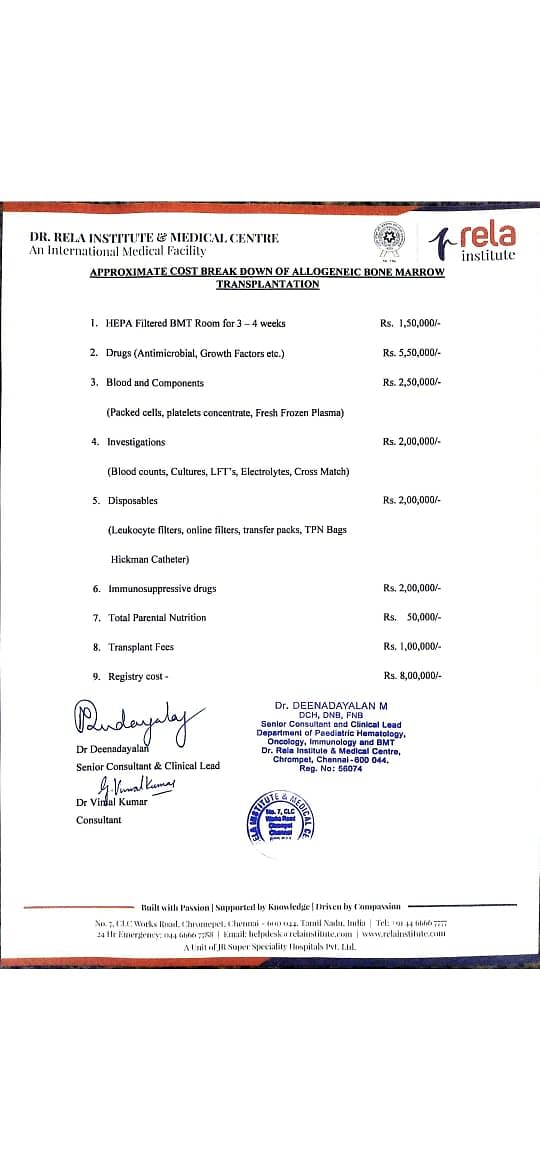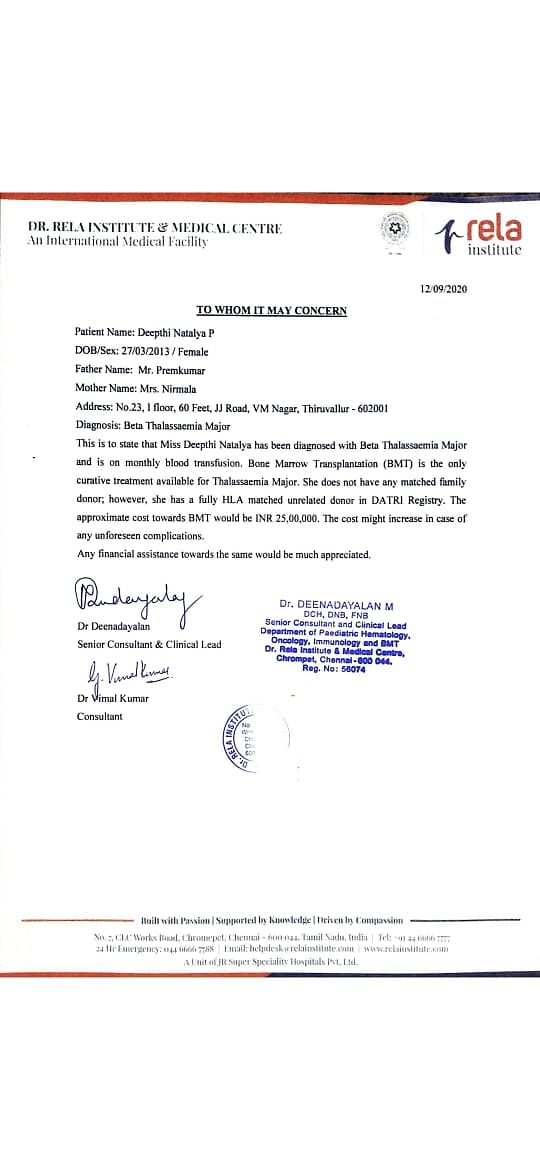 It will be very much thankful if you can extend your financial support.
Please come forward to support my cause. Any contribution will be of immense help. Do contribute and share this campaign link with your friends and family.