My husband Deependra is suffering from a rare illness Lungs Fibrosis. He was infected from covid19 initially and even after treatment it has damaged the lungs so badly. He is continuously on Oxygen support from 22/May/21.

He is admitted to Aditya super Speciality Hospital Jabalpur Madhya Pradesh. As per the Doctors he is very serious and chances of survivor is very less. They are referring him to Yashoda Hospitals Hyderabad and as per them, Lungs Transplant is the only cure for this. We need to Airlift him from Jabalpur to Hyderbad since he is on 24hr oxygen support we cannot go by road ambulance.

Air Ambulance is costing around 10Lakh (from Jabalpur to Hyderabad) and Lungs transplant will cost approx. 15-20 Lakh (Yashoda Hospitals Hyderabad).

My husband works in an auto shop and we belong to the humble background we cannot afford this many expenses. He also lost his mother from covid19 last month only. Whatever we had we have already paid to hospital in last 1 month. We have a son of 8 years old and a daughter of 12 years.
We need your help and support to save his life.

Please help as much as you can to save my husband's life. Your little help can make a big impact to save his life!!!
You can reach out to us for more details:
Patient wife - Surabhi vottery:+91 7879235109
Brother: Gaurav Sahu: +91 7000785823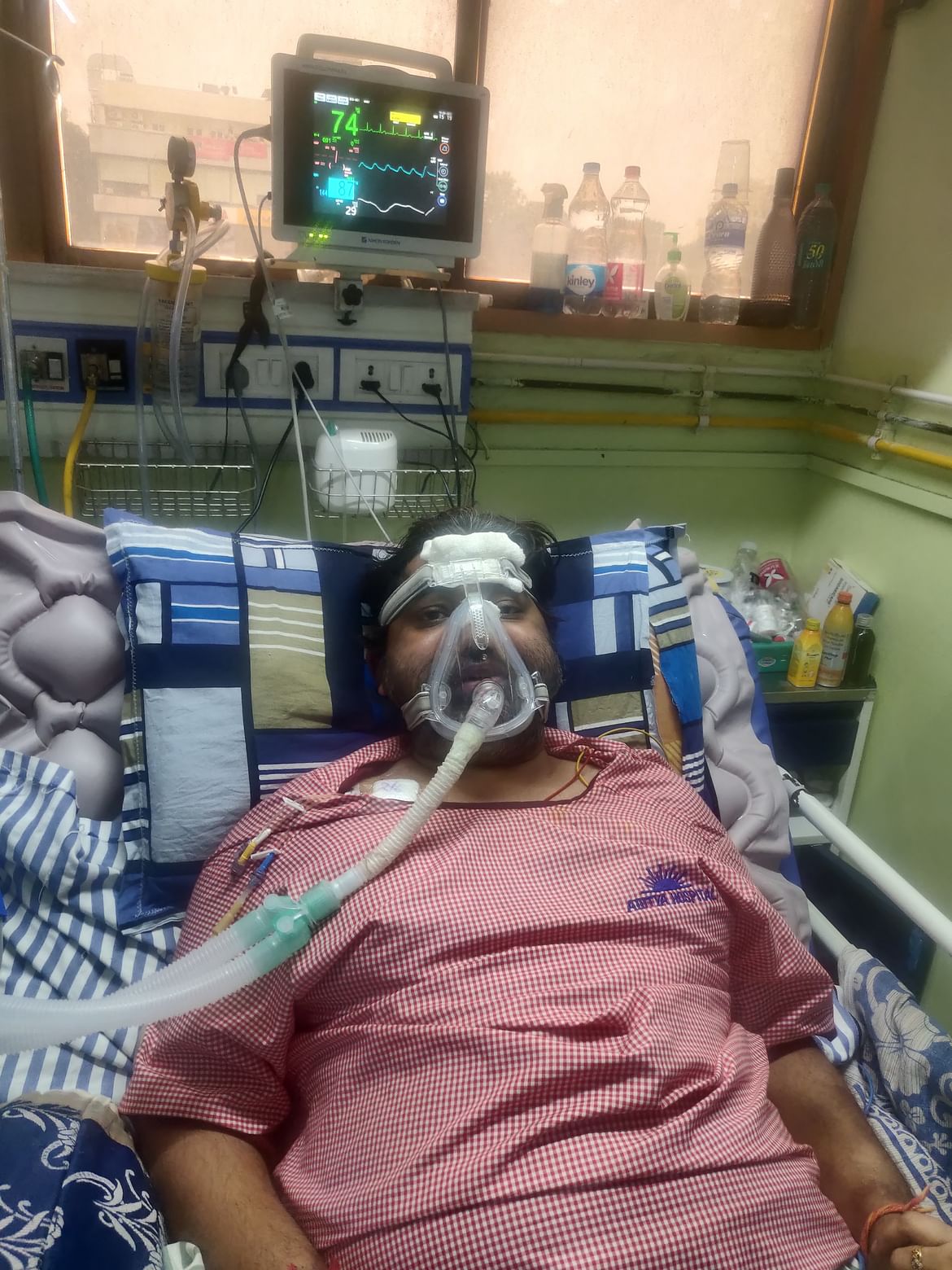 UPDATE:
20/06/2021
We have arranged air ambulance from Jabalpur to Hyderabad (Yashoda Hospitals).
It is costing 8,15,000/-. Please check the attached bill.
21/06/2021
Finally we reached to Hyderabad and treatment started
Paid 200000/- Please find the attached bill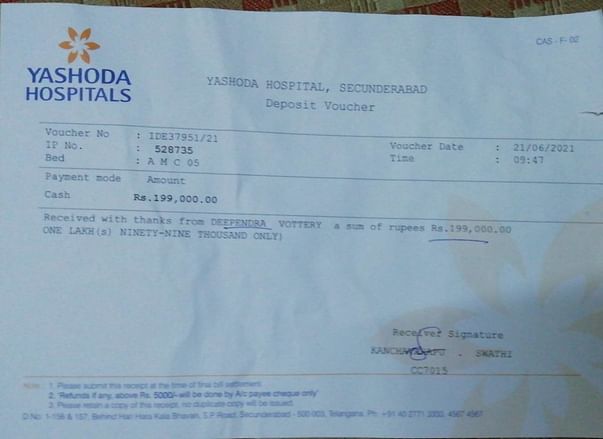 22/06/2021
We cannot thank enough to all of you for your support!! Please keep supporting..
Today we paid 301000/- to the hospital. Please find the attached bills.
24/06/2021
Today we paid 338737/- Please find the attached bill
UPDATE: 05-07-2021
Treatment is still going on at Yashoda Hospital. Please find below the detailed bill