India's Campaign #SaveOurFrontlineSoldiers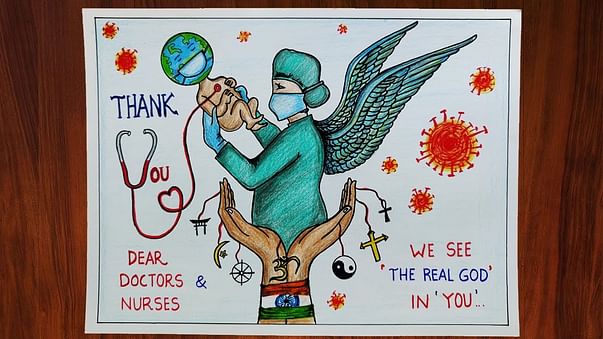 India is fighting a global war against Coronavirus and in this war the frontline soldiers i.e the Doctors, Nurses and other Paramedical staff are fighting the pandemic to save the lives of the people.

We at Rupa Educational and Welfare Development which is established in the year 2000 have started a Campaign #SaveOurFrontlineSoldiers. As part of this Campaign every Doctor, Nurse and Government Hospital Staff should be taken care and equipped with N95 Face masks and PPE Kits and the hospital should have Personal Sanitization Equipment in its premises.

These kits will be provided to the staff of all the Government hospitals in Telangana and other states who are treating Covid 19 as well as other critical care patients.

In this endeavour we require the support and donations in kind to make this campaign a huge SUCCESS.

Costs (Approximately):
3M N95 Masks (Per piece) – 300 Rs.
PPE Kits (Per piece) - 500 Rs.
Personal Sanitization Equipment (Each Enclosure setup) - 1,50,000 Rs.
Face Masks ( 3 ply Non Woven ) – 5 Rs. Per piece
*** Please check the invoice