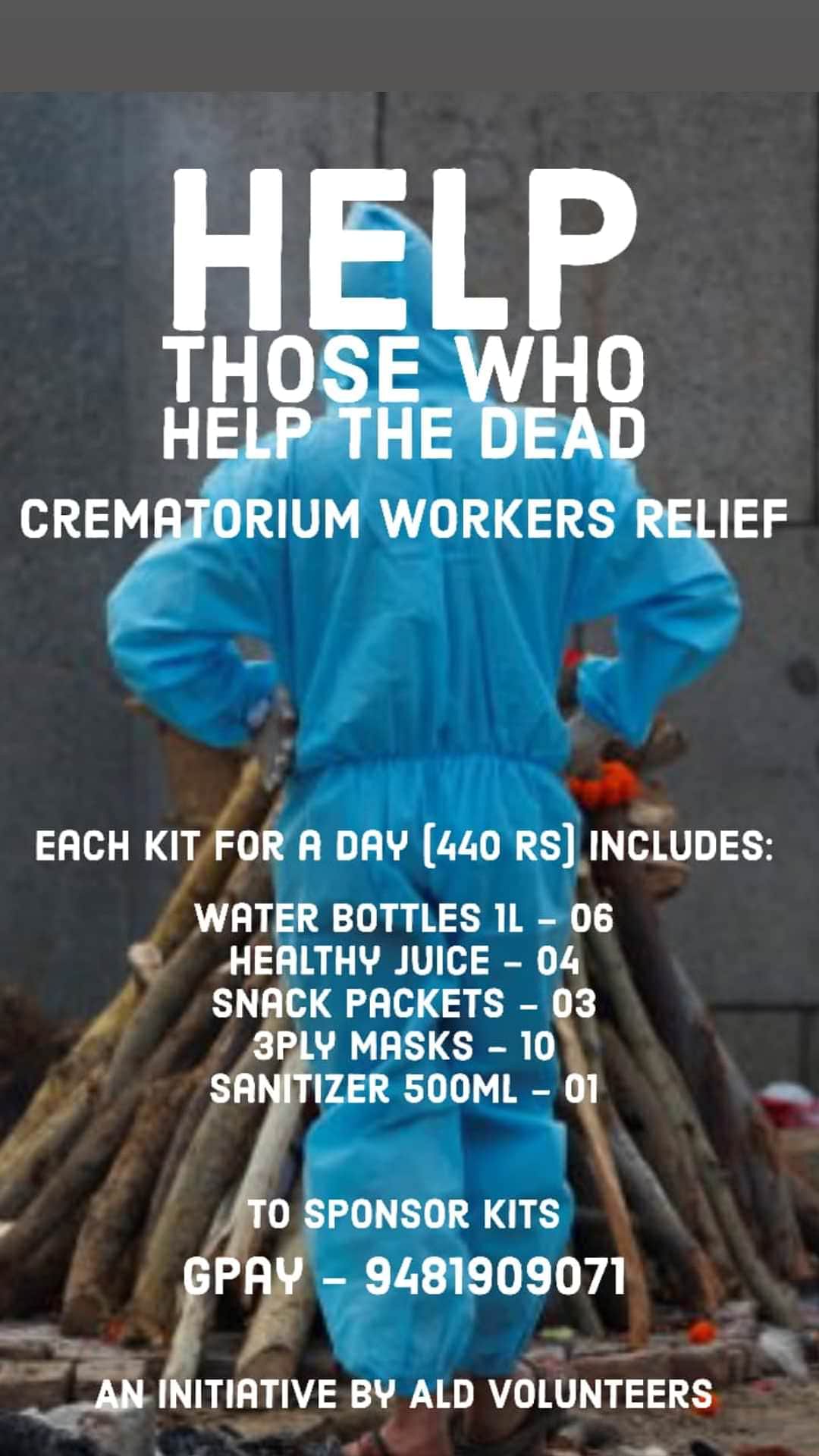 ​Help those who help the dead.
In this devastating pandemic where medical workers are rightly hailed as heroes, Crematorium workers have been working relentlessly risking their lives as well. But their work has hardly been recognised.
We are therefore doing our bit to help Crematorium workers in Bangalore with Relief kits.
Each Relief kit is Rs 440 .
​
This kit suffices one Crematorium worker for one day .
This kit includes :
6 one liter water bottles
2 fruit juices
2 Lassi
1O masks
2 packet biscuits
1 500 ml sanitizer
1 Namkeen packet
We have also included cost of bags and transportation charges .
You can sponsor as many kits as you want .
More the contribution more the number of days we can sponsor for the workers.
All contributions by Google pay to Shivaprasad
+91 94819 09071
Please ensure to put your full name if you Google pay from any other phone no.
Do contribute generously to make a difference!
An initiative by A Little Dream Volunteers