"Making a donation is the ultimate sign of solidarity. Actions speak louder than words."
Source: Amit Sharma | @amit_captures
LIVE UPDATES
27th May 2021 - Ration Day in Orai and Sitapur, UP
As the severe oxygen crisis mellowed in UP, the #HelpUPBreathe campaign extended its reach to rural areas of Uttar Pradesh to help provide basic amenities to villagers and daily wage earners, who are struggling due to lost jobs and lockdown.
Orai Update
: We supported
80 families in a village near Orai
by providing ~80 essential food ration kits (worth Rs. 480 each) in collaboration with Bring Smile Organization.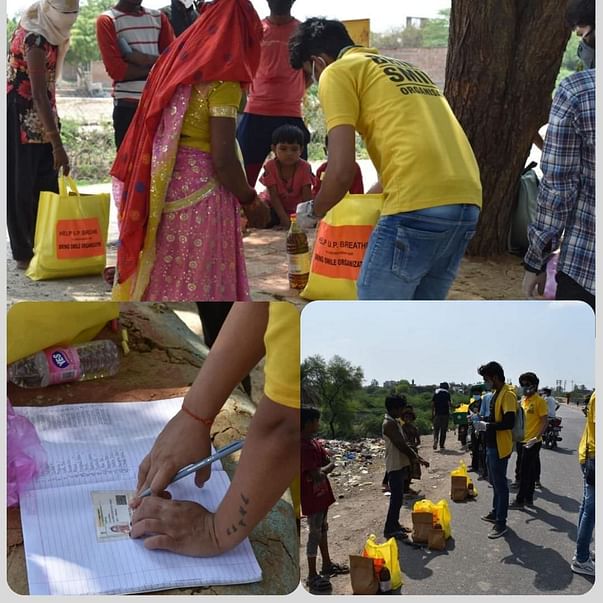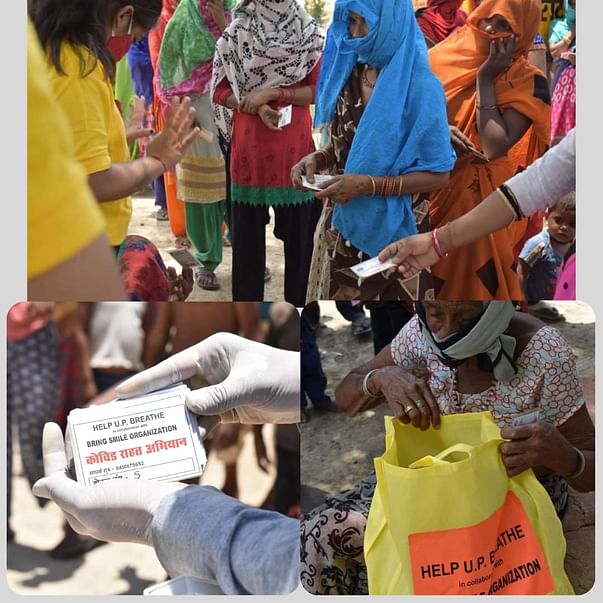 Sitapur Update:
We provided 50 families in Sitapur region of UP, with essential food ration kits (per kit cost: Rs 999) in collaboration with Uttashitha Foundation.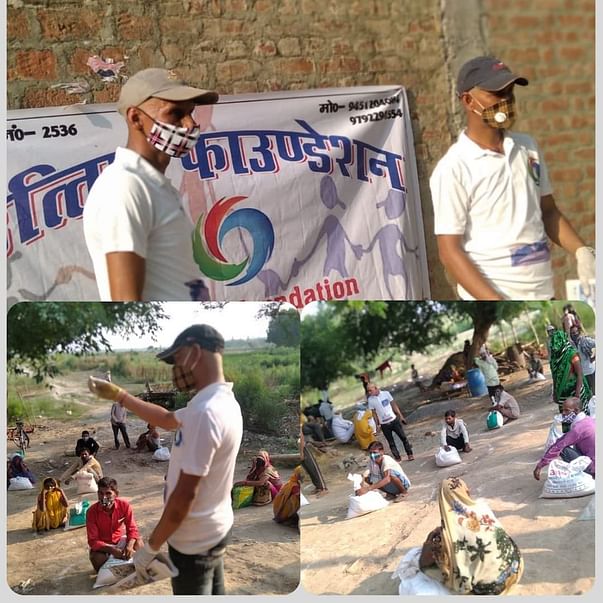 27th May 2021: Oximeter Distribution:
Our team also distributed 20 oximeters to help Anvarat Foundation, that will be deployed at their COVID care centers in Barabanki, Bahraich, and Hamirpur districts of Uttar Pradesh.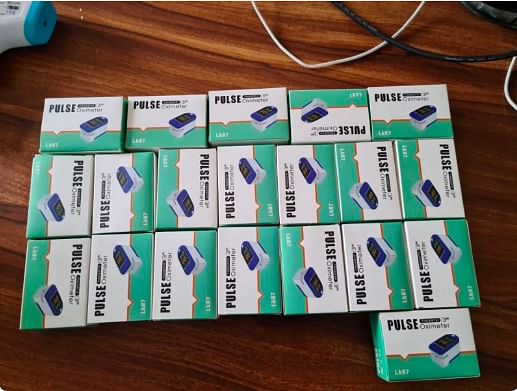 23rd May 2021- Distributed COVID Protection Kits in Gorakhpur
We provided 1000 masks, 1000 sanitizers, 1000 paracetamol tablets (per kit cost: Rs. 77), and 75 oximeters for Covid patients in rural areas near the Gorakhpur region. This distribution was done in collaboration with the Religion World Foundation.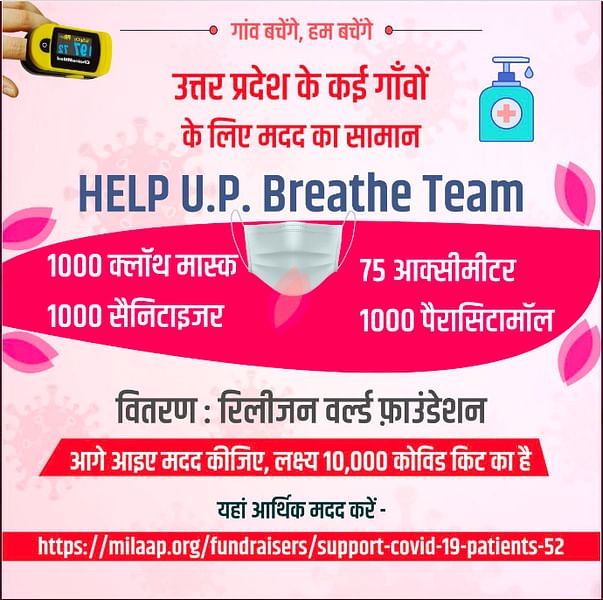 14th May 2021 - Deployment Day :)Jhansi Update:
17 Oxygen cylinders and 6 oxygen concentrators reached Jhansi on 14th May 2021
6 cylinders were deployed at District Hospital (Gov.), Jhansi on A-CMO's recommendation.
5 cylinders were deployed at St. Judes (Charitable) Hospital, Jhansi.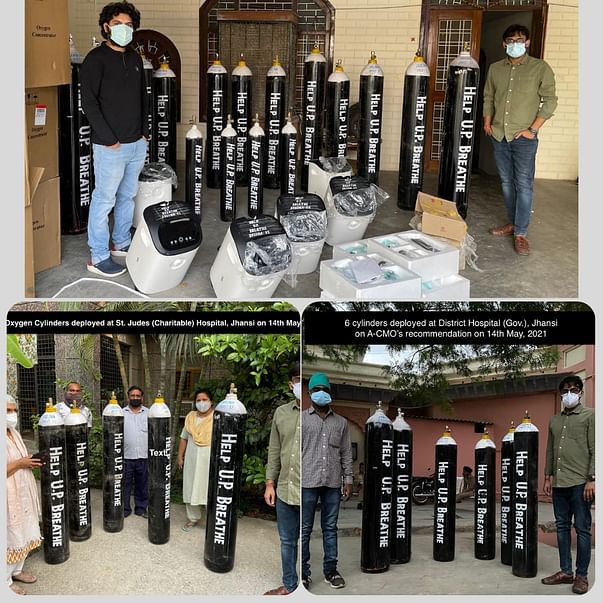 Kanpur Update:
19 oxygen cylinders were donated to 'Oxygen Cylinder Bank' run by Kanpur Police Commissionerate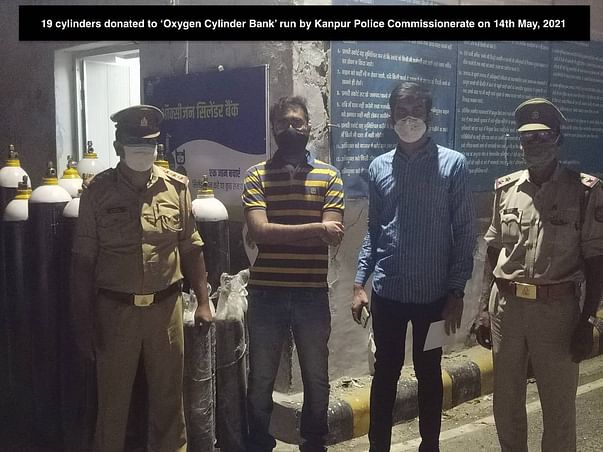 13th May 2021
We have further procured:
- 30pcs of 47L jumbo cylinders
- 7pcs of 5L/min oxygen concentrators.
11th May 2021
4pcs of 10L/min Oxygen Concentrators were deployed at Medical College, Jhansi.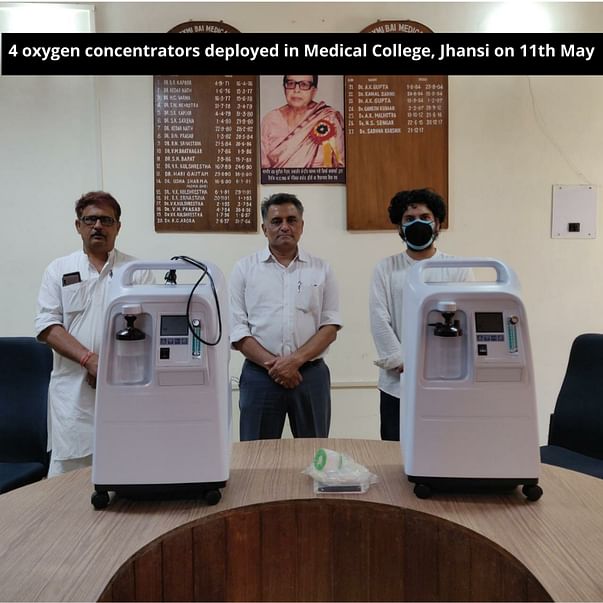 10th May 2021
We have deployed 2 pcs of 10L/min Oxygen Concentrators at Railways Hospital, Jhansi. Picture and confirmation letter attached below:
9th May 2021
Through your generous donations so far, we have procured:
- 8 pcs of Oxygen Concentrator
- 8 pcs of 68L Oxygen Cylinders
- 14 pcs of 10L Oxygen Cylinders
- 60 pcs of Oxygen Regulators
These shipments have arrived in Kanpur.
Video of cylinders and regulators:
CATASTROPHE | CARNAGE | DISASTER
Using the above three words for the COVID situation in India, especially in Uttar Pradesh, the country's most populous state, would not be an exaggeration. According to official figures, every day over 350,000 people are contracting the virus in the country, and over 3,500 are losing their lives. However, it is estimated that the real numbers are way higher. The long queues outside hospitals, medical stores, oxygen suppliers, and even crematoriums and graveyards show that the country is going through its biggest crisis in history! While international aid is trickling in, it will take a long time to reach tier-2 and tier-3 cities and towns.

WHO ARE WE?
We are a group of friends from BITS Pilani, IIT Kanpur, IIT Madras, IIM Kozhikode, Ashoka University, and Harvard Business School. We are native residents of Uttar Pradesh and work for organizations like Amazon, Deloitte, FloBiz, ILSS (Indian Leaders for Social Sector), JP Morgan, ShareChat, and Spotify. You can find our LinkedIn profiles in the signature below.

IDENTIFYING THE GAP
We realized that the main problem in our cities, primarily Jhansi, Kanpur, and Lucknow is the lack of oxygen.
A lot of people are not able to get aid when their SpO2 levels are falling in the range of 80-90%. If patients are not helped with oxygen and proper medication at this stage, their situation deteriorates, and they require hospitalization. This increases the burden on an overstretched and under-resourced public health system. While there is enough oxygen production in our cities, there are not sufficient oxygen cylinders. This shortage is hampering relief efforts.
Source: PTI | IndiaToday

RESEARCH ON SUPPLY AND DEMAND OF OXYGEN CYLINDERS
We did thorough research and narrowed it down to suppliers from Mumbai and Bangalore who are not charging exorbitant rates for cylinders and regulators.
Our suppliers have quoted us the following prices-
-Oxygen Cylinder 10L- Rs. 10,000 per pc ($135 || £100 || €113 || C$166)
-Oxygen Cylinder 47L- Rs. 37,000 per pc ($500 || £360 || €416 || C$613)
-Oxygen Cylinder 68L- Rs. 40,000 per pc ($540 || £390 || €450 || C$662)
-Oxygen Regulators- Rs. 30,000 per 10 pcs ($400 || £290 || €335 || C$490)
(Taxes and Transportation extra)
We also identified organizations/institutions in our respective cities which need these cylinders and regulators desperately. The DM and City Magistrate of Jhansi is also helping us in this initiative.

FIRST PHASE OF THE FUNDRAISER:
As first steps, we have placed orders for-
- 14 pcs of Oxygen Cylinders 10L
- 8 pcs of Oxygen Cylinders 68L
- 60 pcs of Oxygen Regulators
- 8 pcs of 10L/min Oxygen Concentrators
As we raise funds, we will keep on ordering more of them.

In addition to this, we have received requests for BiPAP machines (non-invasive ventilators) and Ventilators as well. We are looking for reliable vendors for the same.

We will be attaching the specifications, invoices, and pictures soon. These cylinders will be sent to Jhansi, Kanpur, and Lucknow. We are working with city administrations, local gurudwaras, and community organizations to deliver these products.
All the documents (Updates, Invoices, Pictures, Product Specifications, etc.) can now be accessed at:
HOW CAN YOU CONTRIBUTE?
We have contributed our part and are crowdfunding for the remaining part of the order. The total fundraising goal is Rs. 35,00,000 and we aim to raise it by 9th May 2020. For this fundraiser, we are also accepting foreign donations.
HOW DO YOU BENEFIT?
- You get to play a key role in India's fight against Covid. Your donation will save many lives and prevent many families from falling into poverty and distress.
- For Indian Donors - You get tax benefits for your donations. Your donation will be channelized through Srujna Charitable Trust which will issue an 80G receipt for the amount you contribute.
"The simplest acts of kindness are by far more powerful than a thousand heads bowing in prayer."
― Mahatma Gandhi
We need your support!
Please feel free to reach out to us for more details.
Jhansi team:
Siddharth Seth
(BITS / FloBiz)
Gautam PS
(IITK / ShareChat)
Akriti Singh
(IITM / Deloitte)
Lucknow team:
Rishabh Mehrotra
(BITS / Spotify)