We started
'DHANAK THE RAINBOW'
in 2017, as a family of dedicated volunteers, with an aim to make education accessible to the kids of Vasundhra, Ghaziabad who were not enrolled in schools.
We started off with an Open-air classroom, teaching kids under the trees, and since then, we have come a long way. Before the pandemic we were running 3 projects to work in the best possible ways for the upliftment of each and every child possible:
Dhanak Paathshala is an inclusive, non-profit, neighborhood school in Vasundhara, Ghaziabad working to provide quality education to the children coming from under-serviced and underprivileged backgrounds. We are impacting the lives of more than 150 children by working with them for about 3 years now and growing our spectrum each and every day.
Project Prayaas is a day-boarding batch of students, in order to maximize their learning in a holistic way. After school, they are retained at school premises till evening. Prayas aims to reduce the exposure of the environment in which they are living right now and increase the time span of the learning environment. This helps them keep away from falling prey to abusive practices in the absence of their parents, who are compelled to stay away from home to earn bread and butter.
Mission Navodaya where we dream of seeing our children continue to receive quality upper primary education, once we successfully complete their primary education. For this, we tutor and coach our students of Grade-5 to enable them to pass the entrance exam of NVS, which would ensure their bright future and make them competitive and at par with society.
Post the first wave, we started our school partially with all the safety guidelines, but the second wave again shattered the education of these young kids and left us with the uncertainty of their future.
Soon the team decided to take a bold step and convert the ongoing school into a 24-hour learning space for the elder kids, who are also preparing for the entrance exam of Jawahar Navodaya Vidyalaya and the program is called Project Buniyaad, which aims to build a solid foundation for these kids by providing a safer learning cum residential space.

Currently, we have 6 students under this program, who lives with us 24 by 7 where we take care of them by ensuring continuous education and their nutrition needs with complete safety measures. We have appointed 1 full-time caretaker and educator who lives with them and a regular teacher who comes during the day to teach different subjects and different extra-curricular activities are taken by volunteers.
Along with this, we take care of their nutrition, where we provide all the healthy meals.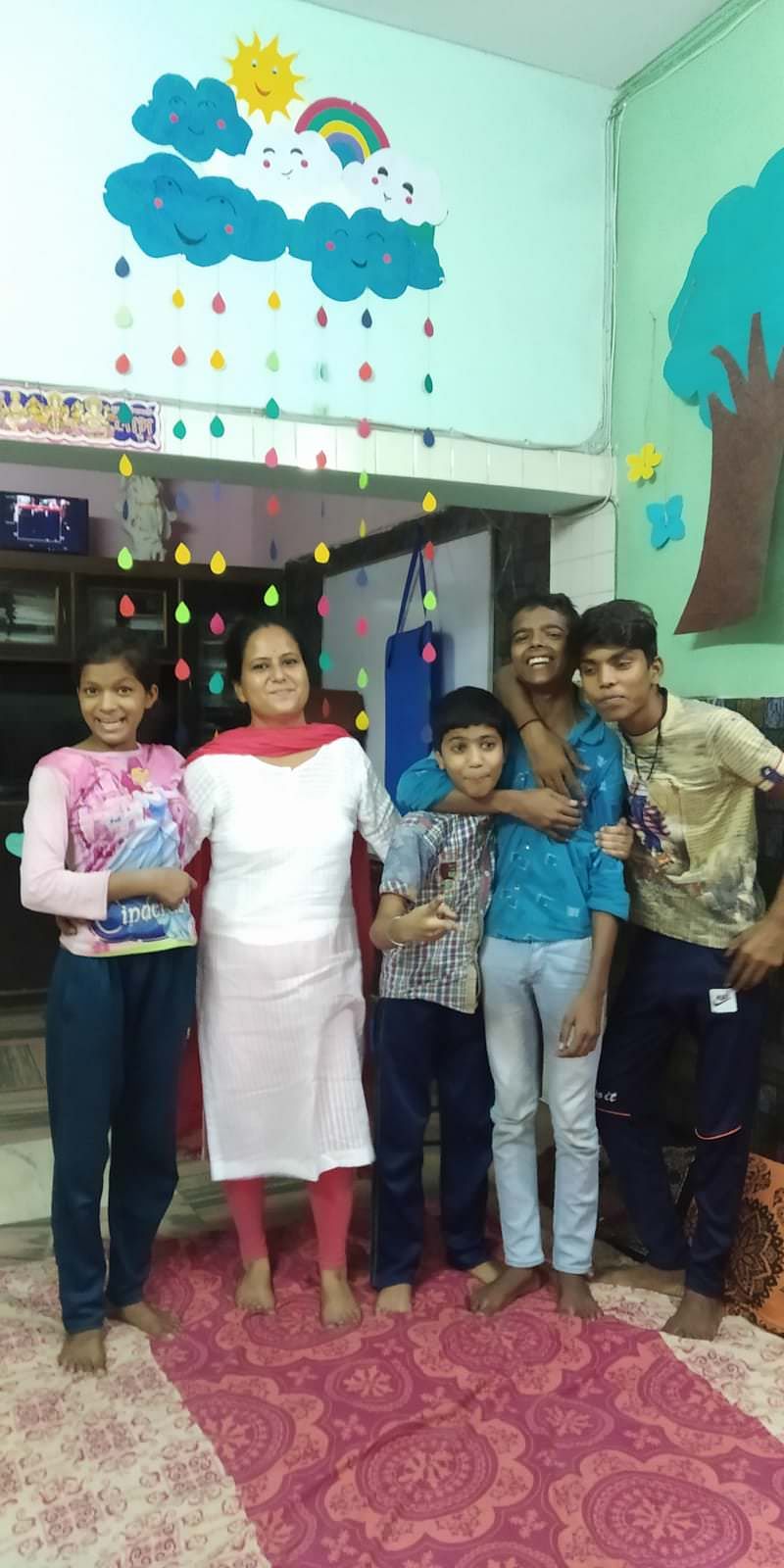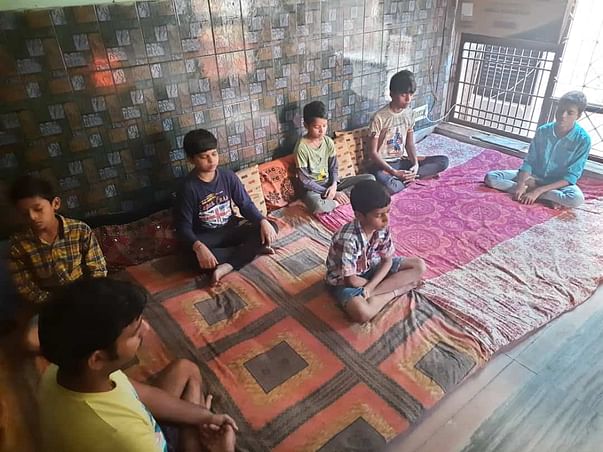 ABOUT THE FUNDRAISER
DHANAK receives no grants or funding from government agencies. It whole solely depends on the funds being raised through donations from various organizations, friends, and well-wishers. The lockdown has affected this inflow terribly.
This crowdfunding will help us meet the actual expenses to keep the school running - to pay for technology needed for the current times, to pay for rent and maintenance and to pay our teachers & staff who are working at very nominal salaries.
Below mentioned is a breakdown of the running costs of our school for a month:
School Building's Rent: 14000
Caretaker's Salary: 10000
Teacher's Salary: 10000
Cook's Salary: 8000
Meals Including Snacks & Milk: 14000
Daily Consumables [Soap, Tooth Paste etc.]: 2000
Electricity Bill: 1500
Wi-Fi Bill: 500
Miscellaneous Bill+ Stationery: 2500
Total Expenses: INR 62500
We are raising funds so that we can run this project at least for a period of 1 Year.
We request you to support us not only by donating funds for our project but also by visiting us and meet our enthusiastic kids and support them in their learning journey.
What if we can't raise?
Learning paused: With a very limited number of devices currently, we will not be able to conduct online classes for all the children enrolled in our school.
Salaries due to teaching and non-teaching staff: Our staff needs money for basic survival, as some of our teachers belong to humble backgrounds. This is a tough time for their own survival.
Back to Open-air classroom: This will be a huge loss to the children who have adapted themselves to the school environment.