Problem
:-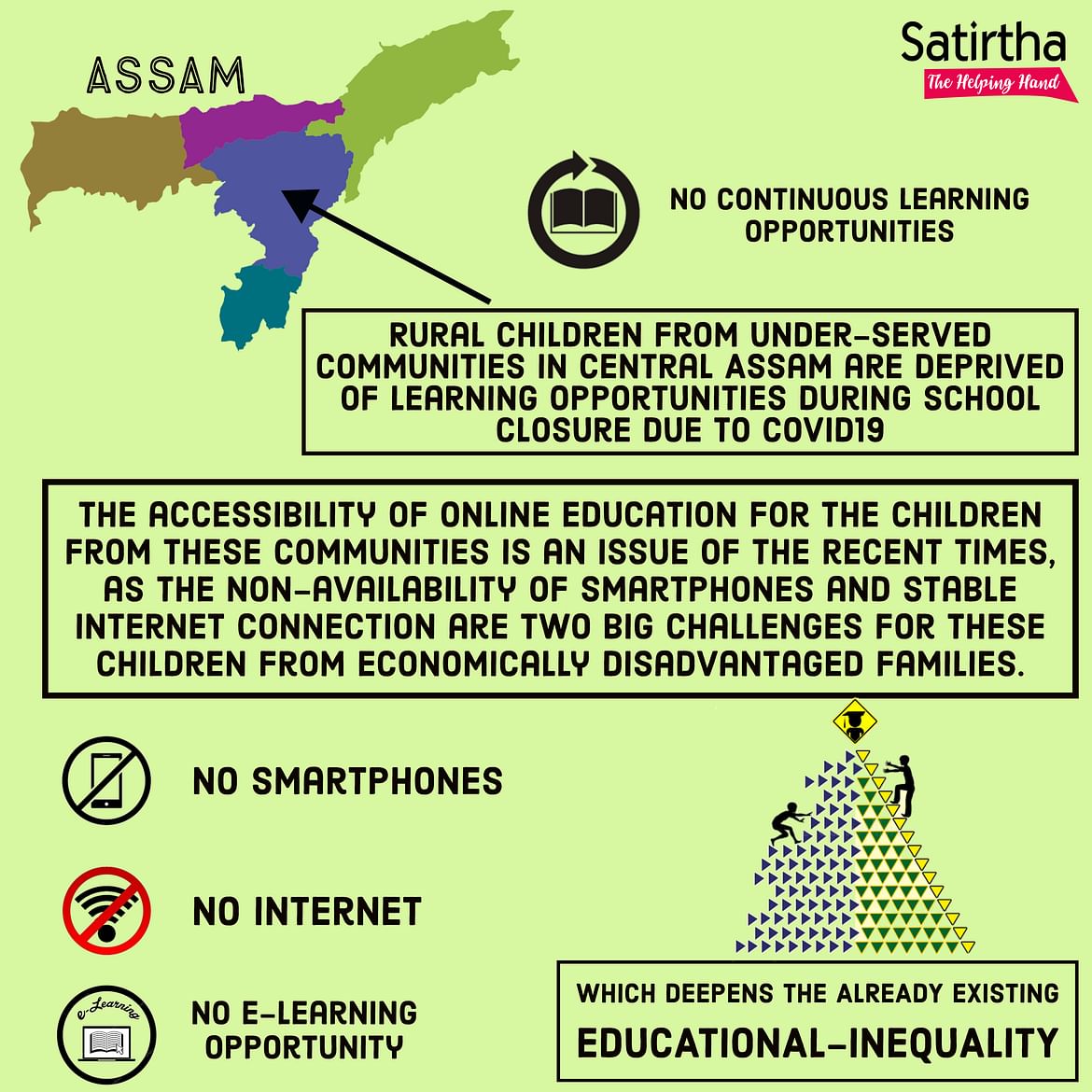 *What are we doing to address this problem?
We believe that we must make learning continuous and affordable for these disadvantaged children during this time of the pandemic. Hence, we at 'Satirtha' are preparing weekly worksheets of different subjects for these children which will help them to engage in the process of continuous learning. We named these worksheets as
Happy learning worksheets
.

These worksheets have been prepared taking reference from the curriculum. Besides, we also emphasized on the topic of

Social Emotional Learning

of children while preparing the worksheets.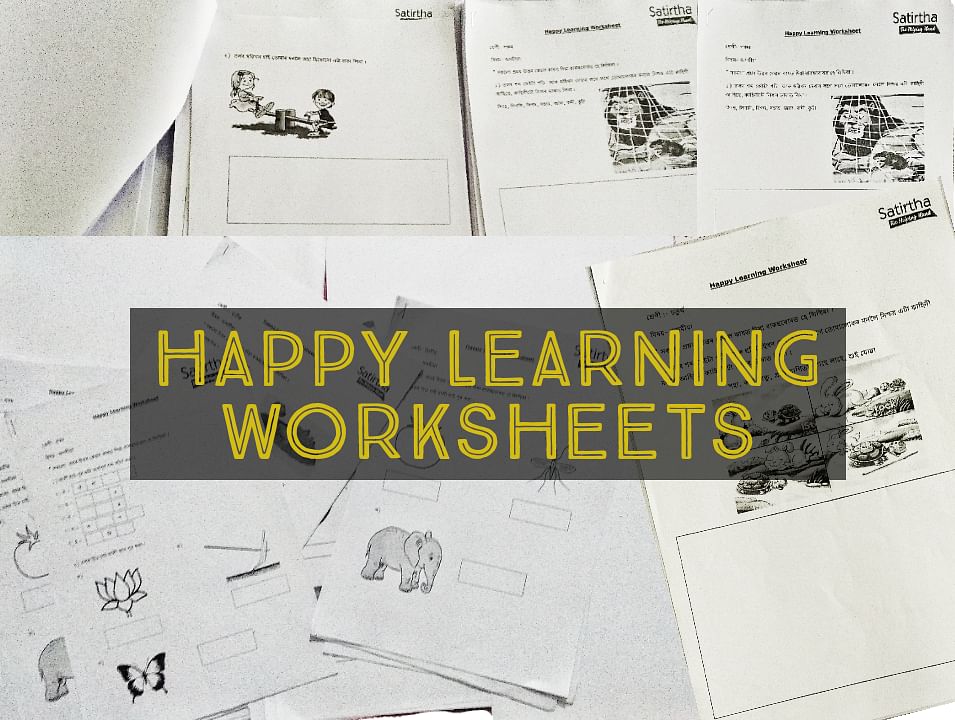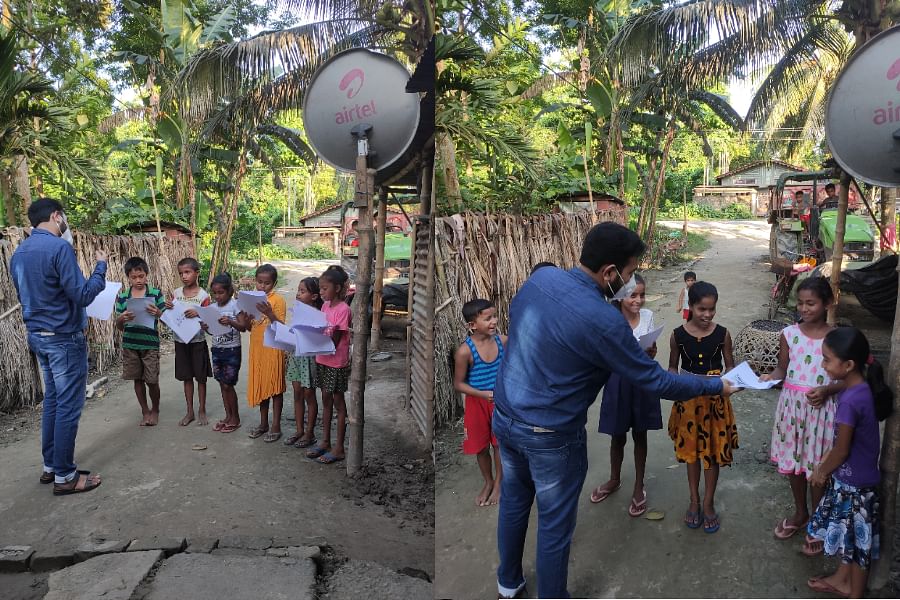 Distribution of worksheets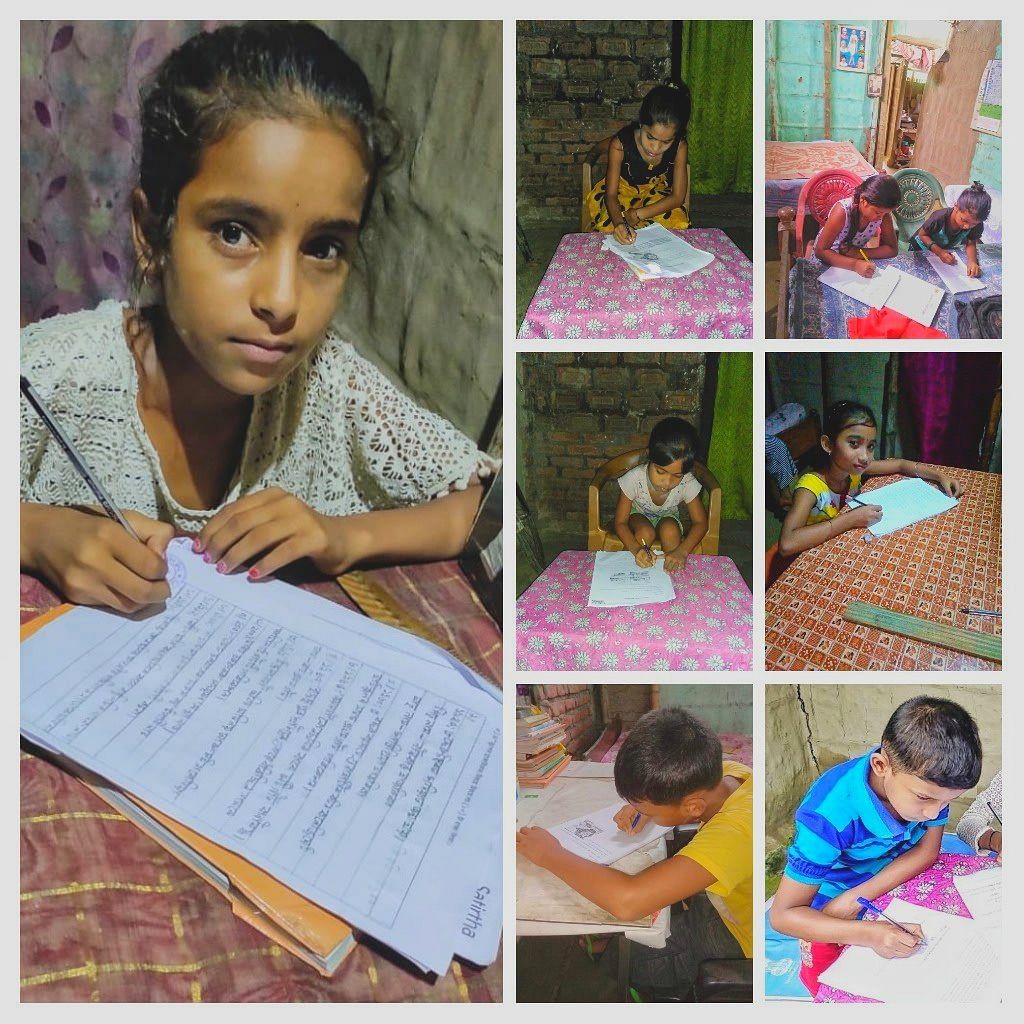 Children are practicing our worksheets
We also hold

learning circles (LC)

for the children from each of our stakeholder schools creating peer groups of 5-6 children in each. We maintain all the safety precautions such as masks, sanitizers, etc. for our children as well as ourselves. We are taking this opportunity to help the children to enhance their foundational literacy and numeracy skills. In each LC a lot of

peer to peer learning

happens between children. Moreover, we are also taking this opportunity to

introduce Mindfulness and other Social & emotional learning activities

among children. We ensure that for each group there are at least two LC's in a week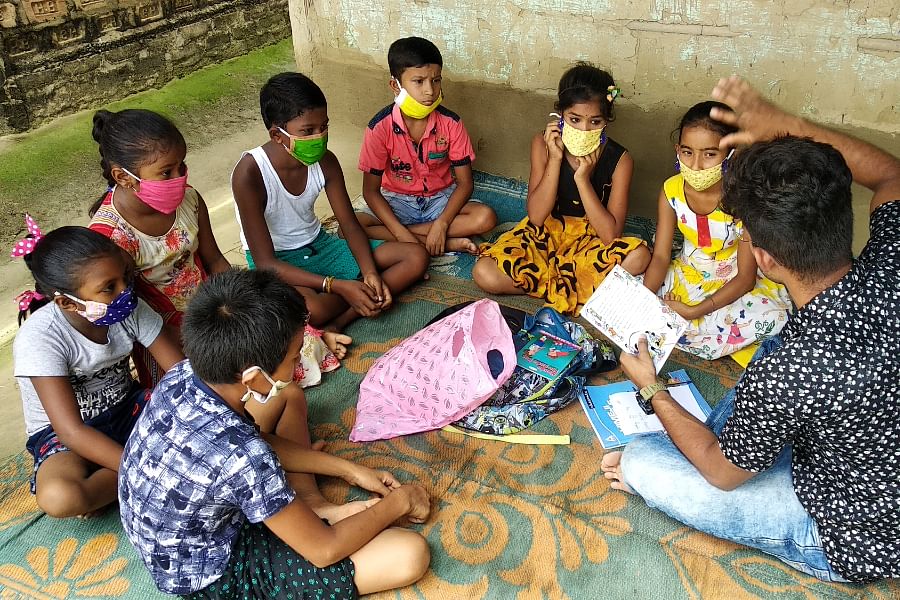 Learning Circle with children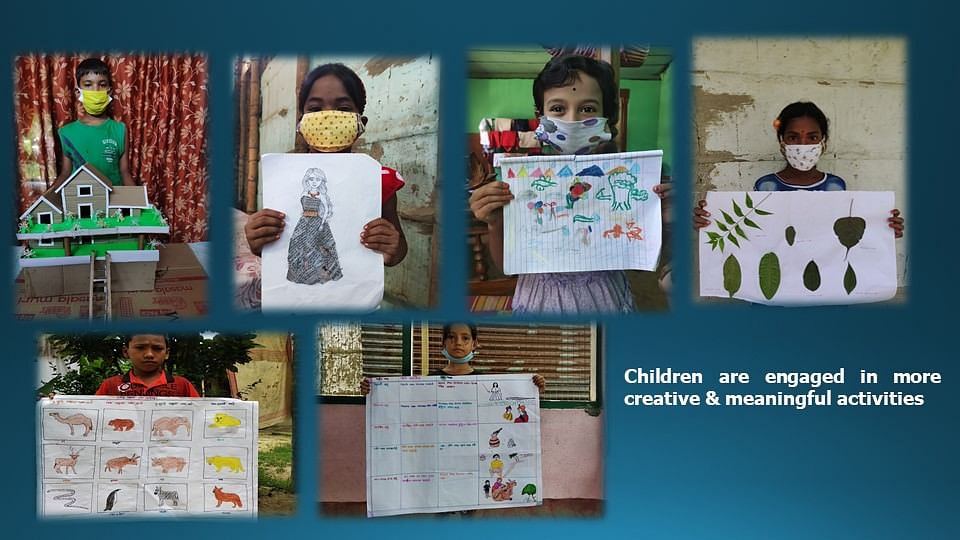 *what do beneficiaries have to say about our work during Covid19?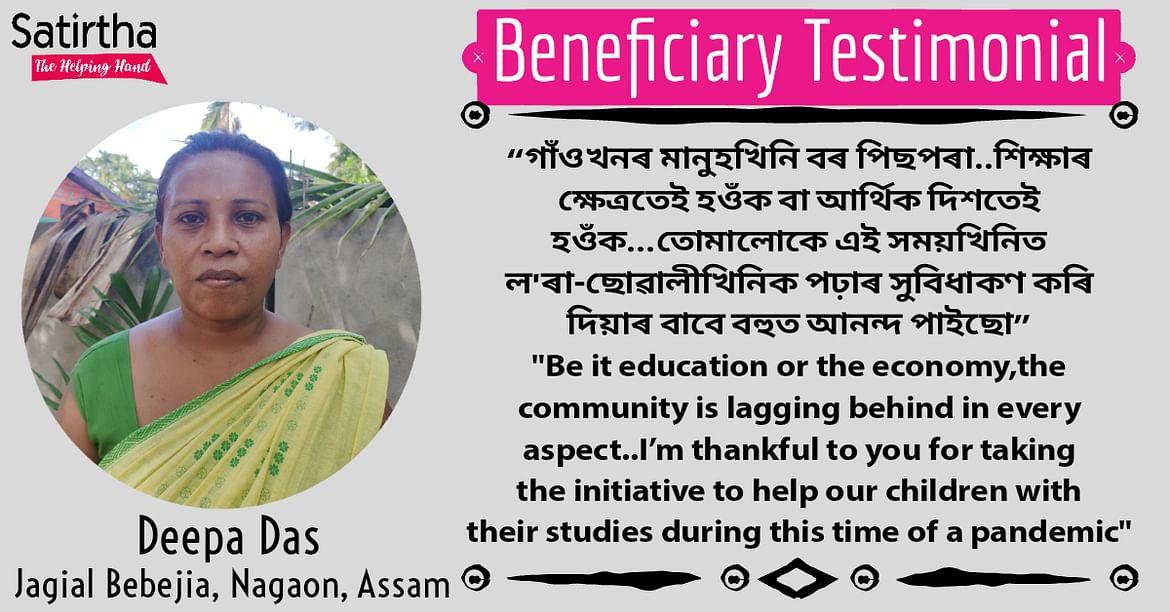 Testimonial of a beneficiary mother from the community
About us
:- '
Satirtha' is a non-profit organization based in central Assam. We work towards improving the quality of education in rural Govt. Primary Schools in central Assam. Central Assam includes the districts of Nagaon, Morigaon, Hojai, Dima Hasao, and West Karbi-Anglong. It is stationed at Nagaon.

We are the only organization in Central Assam working in the education domain.

To know more about our work kindly watch the following video.
How can you help?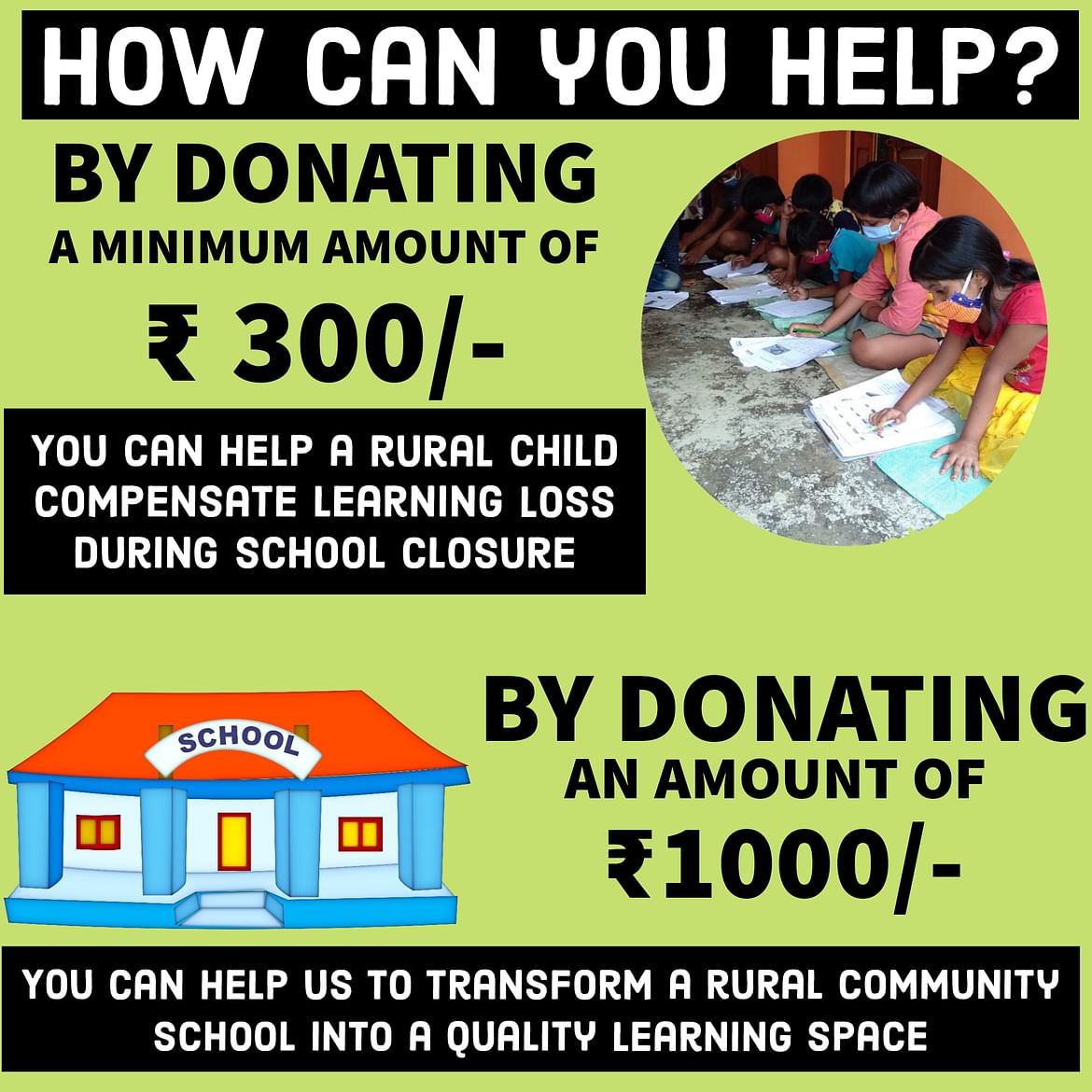 Follow us on-
http://facebook.com/satirthainfo
http://instagram.com/satirthaofficial