Ownership of the community and local government is missing in the public system at the village level. Parent attendance is significantly and consecutively low in parent-teacher meetings with the average being around Less than 3%
The schools in rural areas lack basic infrastructural requirements (90% of government schools are without drinking water taps and 40 % without electricity - Unified District Information System for Education (UDISE) Plus Report.
Teachers need training for effective classroom practices. 6 out of 10 teachers have not attended a single professional development session over the course of one year.
Absence of peer learning among students even in villages where the community is very close and small.
Absence of local education experts in the villages
Early drop-out of female students (more than 25 per cent in the age group 14-16, 2019-2020). One of the Highest in India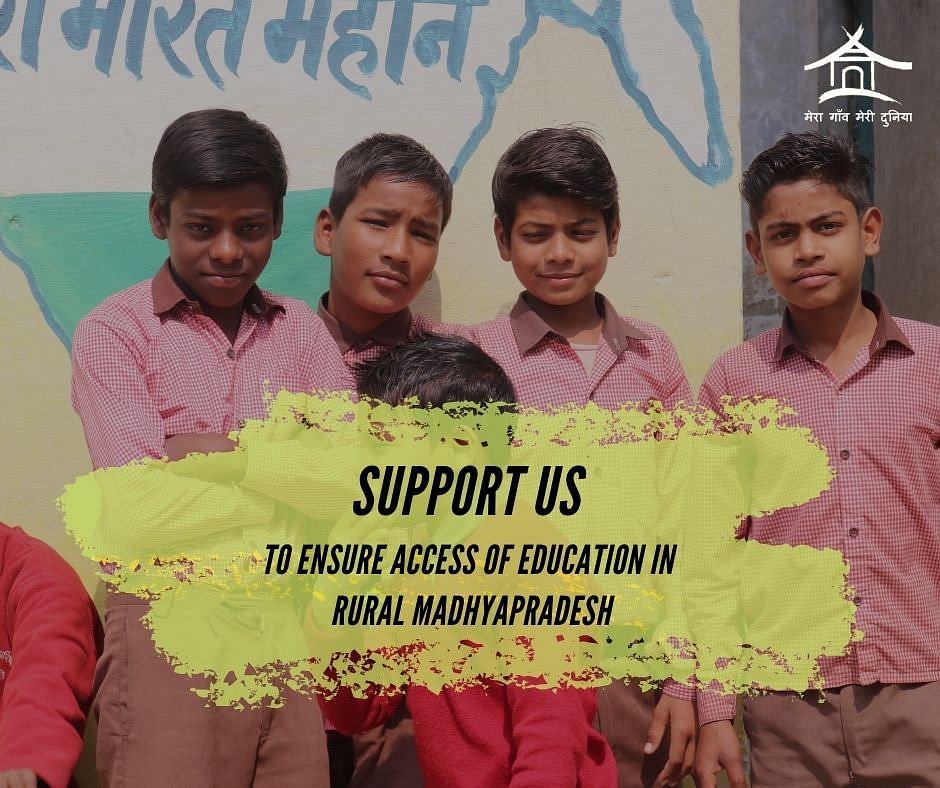 96 percent of class 5 students are not able to perform basic division and this academic gap is increasing day by day.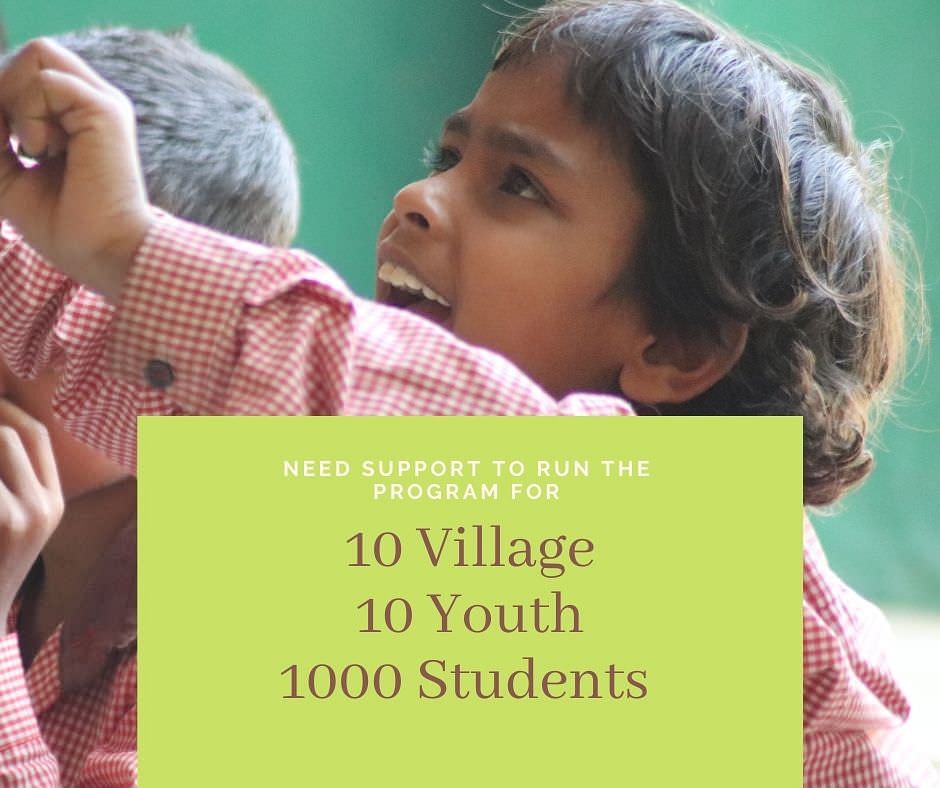 Solution
Sparsh is a project run by MGMD for transforming government schools in the villages led by local edu leaders. In this program, one youth from one village (supported by other volunteers) takes ownership of the whole school transformation in the villages. In the first year, the local youth leaders started by directly teaching primary-grade students and building that space into a model classroom to demonstrate more holistic pedagogical ways of teaching. First-year also includes preparing parents and the community to contribute to the growth of children and for the betterment of government schools.
The second year's focus is to lead some designed and need-based interventions in the government school with the support of children and school staff. Building subject-specific deep understanding through subject groups and designing effective pedagogy for the same is also a focus area of the second year. In 2 nd year parents take the project for school development to make a better environment for learning for children in the villages.
In the third year focus of the program is whole school transformation, which includes capacity building of teachers, school leaders, student leaders, and parents to identify needs and take the initiative to make school a learning space for children and the village as a support system for the students. Some part of 2nd and 3 rd year also includes supporting other youth for the program and building their capacity for the same.



Children like Kumkum deserve the best opportunities to access quality education.
What you can change?
Support of INR 4000 for the education of 1 child for 1 year
Support of INR 300 can give access to quality education of once child for one month
Support of INR 5000 can support a stipend of one youth for one month.

What did we want to achieved/ Impact?
Parents participation in the Parents Teacher Meeting increased from 03 percent to more than 70%
First time Community Contribution in the community for education development in the villages
Till midline ( oct 22) Around 54 % of the total students can now read an essay in Hindi as compared to only 17% in the beginning. In Maths, around 75% of children can solve at least a numerical problem in subtraction, 55.5% can do so in multiplication and 38% children can do division as compared to only 8% during the beginning of the program ( end line will be in March end)
Sparsh Leaders skills on managing classroom, lesson planning, teaching techniques is hugely shifted.
Three leadership project now leading by Youth leaders ( all girls ) and two more promised.

Access to quality education for 5000 Children
No of Youth - 20
No of students - 1000 High touch 5000 Low touch

How will the funds be used?
Stipend of Youth - 5000 per month - 1800000
Training - 02 residential program and every Saturday training - 440000
Every penny that you donate will go into the capacity building of such youth and creating platforms that provide every child with an environment that builds upon their skills to gain education from the best quality institutions.
Who are we?
Mera Gaon Meri Dunia is a group of passionate individuals who are enabling change across communities by empowering the youth to transform the ecosystem.
The vision of Mera Gaon Meri Dunia is to build an ecosystem for the youth to bring sustainable social change with their community.
MGMD is trying to reduce the gap between passionate individuals who want to work with and their community in rural India.
Why partner with Mera Goan Meri Dunia?
We possess an experience of bringing about systemic changes in education at the grassroots
We have worked intensively and extensively with local youth to build upon their leadership
We have a strong network of dedicated youth who envision quality in education for their village
We are an organization founded by the local youth- trying to live our dream of quality education
mail us - meragaonmeridunia@gmail.com
Visit us -http://meragaonmeridunia.org/