Ekadashi M.* is a bright young girl from West Bengal. She is in 11th grade and has a keen interest in literature- both English and Bangla. Her parents want to give her the best education possible, but they barely earn enough to support their daily needs. Ekadashi wishes to become a school teacher but finds it hard to continue with her education due to extreme level of poverty. She is standing at the verge of quitting her studies.

Like Ekadashi, there are thousands such kids in villages across India, who are forced to quite their studies due to grinding poverty.


Understanding the problem
- In villages across West Bengal, Tamil Nadu and Madhya Pradesh, thousands of children are fighting a daily battle to reach school every day. Their families earn much less than what is required to fund their education. Some kids have lost their fathers at an early age. Their mothers are now struggling to feed them two square meals. In such situation going to school and attaining education remains a distant dream.
- These villages represent some of the most backward areas in the country. There is pervasive poverty, massive illiteracy, lack of employment, homelessness, food insecurity and hunger. Low or no income results in substandard living conditions. People in these villages are living under pathetic conditions and are denied of basic necessities of life including healthcare and adequate nutrition. Most of the children suffer from severe malnutrition.
- The most unfortunate part of the situation is that due to lack of substantial income and opportunities, children are unable to receive a standard education. As a result, like their parents, they are forced to live the same life. Less or no income means no education. It becomes near to impossible for them to come out of this vicious circle of poverty.

Some glaring statistics:
# 1 in 4 children of school-going age is out of school in our country – 99 million children in total have dropped out of school
# Out of every 100 children, only 32 children finish their school education age-appropriately
# There are 10.13 million child labourers between 5-14 years in India
# 19.8 million children below age 6 in India are undernourished. Only 9.6% of children between 6-23 months in the country receive an adequate diet
We at Shahtoot Foundation Charitable Trust have been assisting some of the most vulnerable families in these areas by providing them with a monthly assistance for each child in the family. But for the last one year, with the outbreak of Covid-19, the situation has worsened. Some families, who could earlier support themselves, have lost their work due to lockdown and do not have any other source of income. They are also now dependent on us. Many of our supporters had to withdraw their donations due to financial stress caused by the pandemic. We are experiencing a grave shortage of funds required to continue supporting these families.
Your donation can help us continue supporting them. Together we can make a difference!

Our strategy
We aim to break this vicious cycle of poverty by taking some solid and far-reaching steps. Our strategy involves providing substantial income opportunities to such families and supporting the education of children.
Some of our key intervention strategies: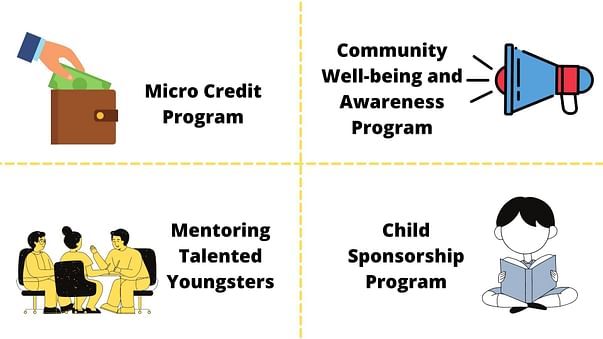 Shahtoot Child Sponsorship Program
We at Shahtoot Foundation Charitable Trust have been trying to provide children with their share of life. All thanks to our patrons and supporters. For over 4 years now we have been providing a monthly assistance to 100+ kids between 0 to 18 years of age belonging to economically weaker background. This amount helps them to meet expenses like books, tuition fees, uniforms etc and attend their schools uninterruptedly.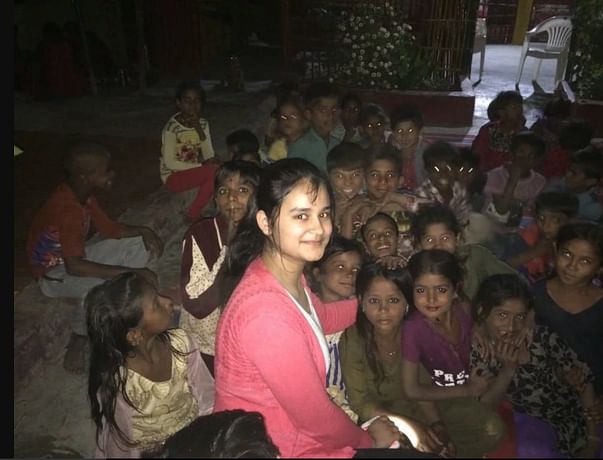 - Background of these kids: These kids belong to economically backward families from some of the most poverty-stricken villages in West Bengal, Madhya Pradesh & Tamil Nadu. Parents of most of these kids are engaged in agricultural labour, and other petty odd jobs. Some of them are street vendors. These kids have been selected for the sponsorship program on the basis of their merit and the financial vulnerability of their families.




- Area of Intervention: Poverty Stricken Villages in the states of West Bengal, Madhya Pradesh and Tamil Nadu are currently being supported.




- We request you to

support a child with Rs. 700/- per month

for a year.

- Our target: We are seeking to raise funds to support 100 kids for one year. This amounts to Rs 8,40,000/-.

Here is the breakdown: 100 Kids * 12 Months * Rs 700 = Rs 8,40,000/-

Help us achieve this target so that we don't fail to bring smiles on the face of these underprivileged kids.



Success Stories – Stories of Hope
Suparna
, a 7th grader from a small village in West Bengal, is a promising and meritorious student. Her favourite subjects include History and Geography. She actively takes part in sports as well. Recently she excelled in 100 and 200 meter sprints. Suparna wants to become a lawyer so that she can provide legal help to people from socially weaker communities. Thanks to her sponsors for helping her continue her studies. It is a matter of time now that we see Suparna make her mark as one of the most dynamic lawyers in the country.

It is a privilege to serve mankind, for this is the worship of God. God is here, in all these human souls. He is the soul of man. - Swami Vivekananda
Our kids are the future of our society. Their capabilities and calibre are untapped. They have all the potentials required to make their lives worthwhile. When we provide them with our support and the right opportunities, something which they have been unjustly deprived of, we ensure that they get their rightful share of life. We cannot reach out to every single child, but we can for sure touch the lives of some. No contribution is too small to make. You can make a big difference by helping these kids today and making them stronger enough so that they can fight bigger battles of life on their own tomorrow. We seek your support in arranging for the education if these kids. Donate to Shahtoot Foundation Charitable Trust and help us break the vicious cycle of poverty by sponsoring at least one child. You can visit our website
www.shahtoot.org
for more details. * Psuedo name is used to protect the identity of a child.