About Us -
I am Chhagan Lal Bothra, studying at SS Jain Subodh PG College, Jaipur. I am also working as Mentor Of Change of Atal Innovation Mission, a flagship program of NITI Aayog, Govt. Of India where we are providing training and guidance to school students in science, technology & entrepreneurship.
During my school days, I faced many problems in my education. When I started study properly, I knew the real mean of education. I also saw many talented students who were willing to study but they did not had resources. Then I decided to provide free education to at least 500 needy students for free of cost.
I started my journey in first year of college as a volunteer at an NGO. I taught children of slum area for free of cost. I taught them real mean of education instead of only following books. They made many projects using slum wastage and so on. I was so amazed to see their creativity.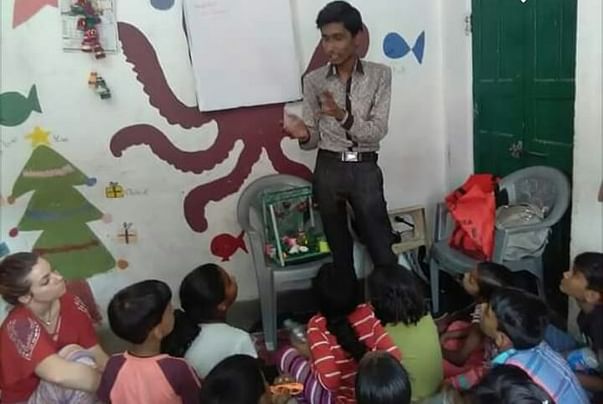 Then I worked with many online learning platforms like Unacademy, Witkali and so on and knew how they work.
Then I started my journey with NITI Aayog as Mentor Of Change of Atal Innovation Mission (AIM), a flagship program by NITI Aayog, Govt. Of India. Through this program, I am mentoring the students of Atal Tinkering Labs to provide them training of latest technologies and entrepreneurship. I am also engaging local community, NGO & other people with this program so that anyone can learn uses of technology. I organised many program like Atal Community Day to engage local children to science and technology.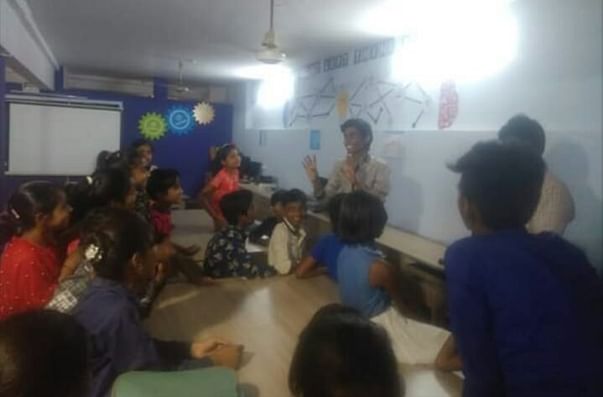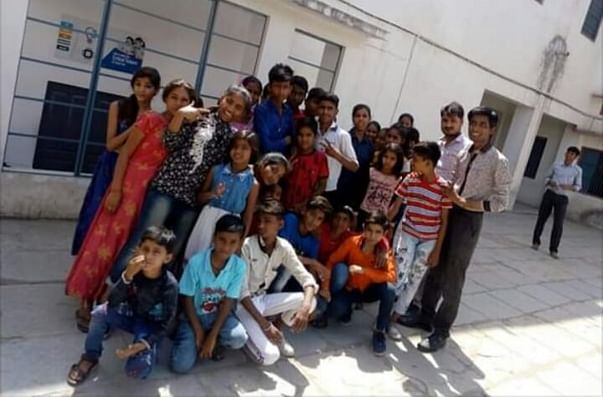 After above the journey, I decided to develop my own free learning platform so that I can reach out to more students and can provide them education. So We have developed an online free learning platform & opportunity centre, SVI Learning, to provide free education, skills & training to students. We are a group of college friends who want to devote their potential for the society.
After successful journey of our efforts, Now we want to open new SVI Institute & Training Centre to provide offline education.
We will provide free education to needy children and education on minimum cost to abled students.
Who will get benefits -
Student community who want to study but can not, because of poor economical condition or other reasons. We will find out 21 talented students from the society and prepare them for their best future. We will spend fund to provide them free education and proper training.
Where will we use this fund - Till now we did our best. Above journey and all challenges inspire us to do something more and better but as a college student, it is not possible to do everything on own legs. So we need some financial help to fulfill the dream of Educated Society. We need to create a dynamic team, to make proper management and so on. Creating a new & strong team and manage an institute is not an easy task. We will use this fund to arrange required resources and management. So that we can provide better service and make our dream true of making An Educated India.

We will use this fund for -

To create a dynamic team (I have chosen a team of teacher who are ready to work with us with minimum payment) - 15000 /-approx.
To make proper arrangements of the space (Space on rent) - 30000/- approx.
General management to run an institution (furniture, material & general things)- 30000/- approx.
To promote free education and institute (Pamphlets & ads and so on) - 5000/- approx.
To manage online platform to serve better offline as well as online (online classes for them who can not come to institute) - 10000/- approx.
To fulfill some other requirements when need (may be require something else) - 10000/- approx.