A Possible News Headline :
Santoli, a young woman from Jehanabad, launched her social enterprise to address malnutrition in Bihar.

A Sad Reality:
Santoli, a 12th class topper, first person in her village to study beyond school, struggles to continue education because of lack of affordable quality options.

Sajhe Sapne works to upskill and guarantee jobs to young women in villages.
We are an all-women nonprofit on an audacious mission to make world-class professional courses and modern careers available to 200+ million young women in rural India.

In this campaign, we seek your support for management training and employment of Musahar women, a mahadalit community in villages of Bihar. Let's make their career dreams come true.

Through our network of skilling centers called Sapna Centers in villages, we want to offer professional courses in everyday spoken languages with employment guarantee that firmly puts these women on a career track.

Sapna Center = Skilling + Guaranteed Placements + On-Job Mentoring

This no-fee year long professional course in management aims to skill women in career intelligence such as networking, negotiation, personal finance, English, digital literacy, critical thinking, project planning and management tools, and stakeholder management.

By the end of this course, the participants will be placed in companies, startups, nonprofits and social enterprises as project associates, coordinators, facilitators etc.

We have a 'job first, donate later' growth plan. A participant pays no fee for the program but pays forward for someone else's education within 2-3 yrs of getting a job.

Just in four months since our inception, we have been able to deliver:
1) Program: designed our first professional training program in management
2) Pilot: launched a pilot with small group of women in villages in Bihar
3)
Podcast
: launched a podcast
Sapnewaali
to amplify life and leadership lessons from women achievers in villages
4) People: put together a dedicated team of core members and volunteers
5)
Partnership
: partnered with Aavishkaar Yaatraa for incubation and growth
If we could achieve this in just 4 months, imagine how much more we could do with your support.

We are an all-women enterprise with collective work experience in gender rights advocacy, public policy research, learning design, rural development and management consultancy. Three of our core team are IIT Delhi alumnae and everyone together brings education experiences from University of California Berkeley, Ambedkar University and Delhi University as well.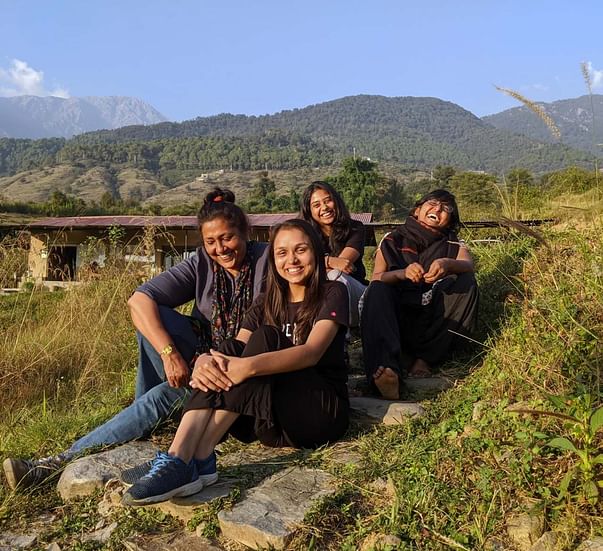 Donate and support a
Sapnewaali
today.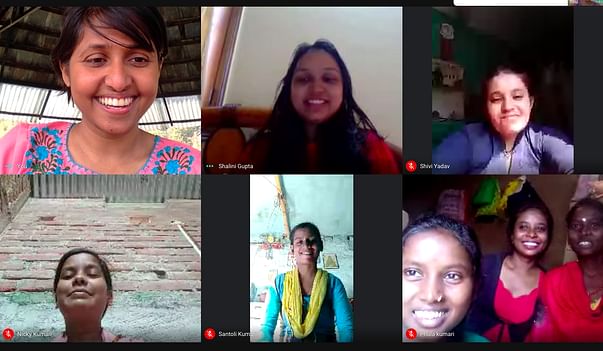 Any amount will be a big boost to our campaign and confidence.

Your donations would be used as follows:
1. Skilling and Employment Cost: 1 Lac/person (15 women)
2. Setting up a Sapna Center: 1.5 Lac for remodelling a hundred yr old mud house in a village to run a year long residential program for 15 women
3. Research and Development: 8 Lac for hiring of the best talent to keep refining our management curriculum and development of other forward-looking professional courses in agribusiness, education and community journalism for women in villages.
Your donations will be received by Aavishkaar Yaatraa as they are our key community and growth partner for first Sapna Center.
We will send updates of the growth of the organisation and the Sapna Center participants every month.