Greetings,
CARE SHELTER PUBLIC CHARITABLE TRUST is a local NGO based out of Hennur, Bengaluru. The shelter caters to the needs of the sick, destitute, mentally and physically challenged individuals that have been abandoned by their families primarily because of their illnesses and age! In the past 10 years the shelter has helped hundreds of people find a safe place to live out the last phase of their lives knowing that they will be cared for.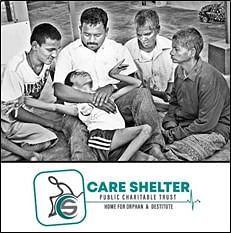 What started off in a small house has now come to be what it is because of the efforts of one kind and selfless individual, Mr. D. Irudiya Raj. It currently has 55 occupants and 5 staff that help with the daily activities needed to run the shelter.
In recent times, they have had to deal with a case of flooding caused by heavy rainfall, which incidentally led to significant loss of property and food resources not to mention the huge costs of rebuilding. Now, amidst COVID they are left to the mercy of their benefactors like us, to help them with their daily needs.
OUR GOAL:
We are aiming to raise funds for Care Shelter to be used for their daily and monthly expenses like food, rent, medicine, hospitalization, vaccination and basic up-keep. We are also helping to raise funds to buy a car (remodeled as an ambulance) which will certainly make hospital visits for the elderly more comfortable. Apart from this, periodical renovation and restoration of the shelter is required and is in progress.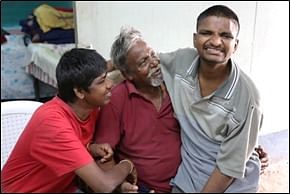 ABOUT BFSCA:
BFSCA, Bangalore Football Supporters' Club Association, is an association of all football supporters clubs in Bangalore. It was started in 2019 with the aim of making Bengaluru the football capital of India. We have successfully conducted a round the year football league tournament, a FIFA tournament and a Quiz event. BFSCA's has been featured in multiple news outlets and newspapers like New Indian Express. Having received much appreciation from various footballing bodies, we only hope to pay it forward by reaching out to our local community during these difficult times.
As a football community, we urge our supporters to help make a difference in the lives of these people. It's about time a supporter also became a donor!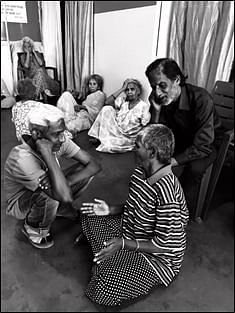 Feel free to contact or visit Care Shelter when possible!
Address :
Care Shelter Public Charitable Trust
#9,19th Main, 38th Cross Rd, 5th Block, Prakruthi Layout,
Hennur Gardens, Bengaluru, Karnataka 560043
Mobile: 9731912103
Email:
careshelterpct@gmail.com
Location:
https://goo.gl/maps/SxVtcy4svPFfeEFEA
Organiser's Information:
BFSCA - Bengaluru Football Supporters' Clubs Association
Instagram & Twitter: @bfscablr
Email :
bfscablr@gmail.com