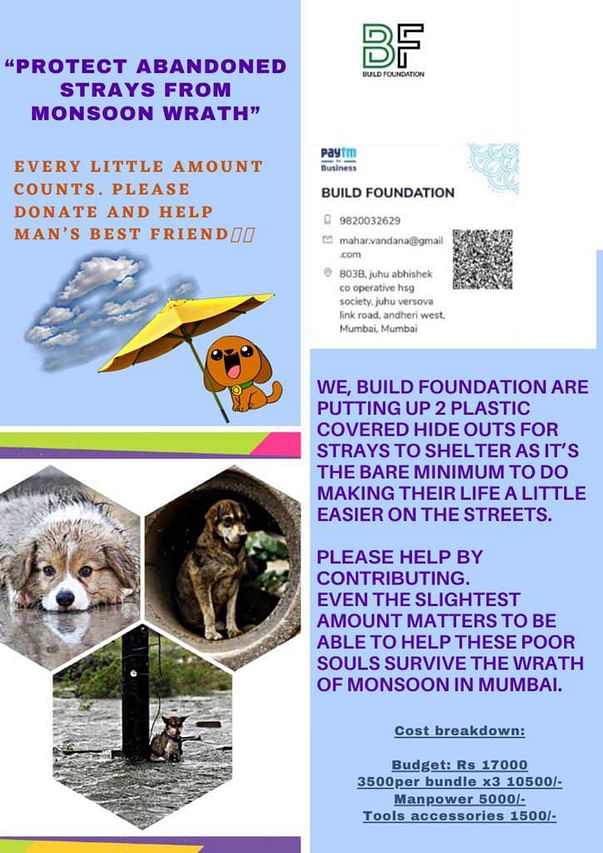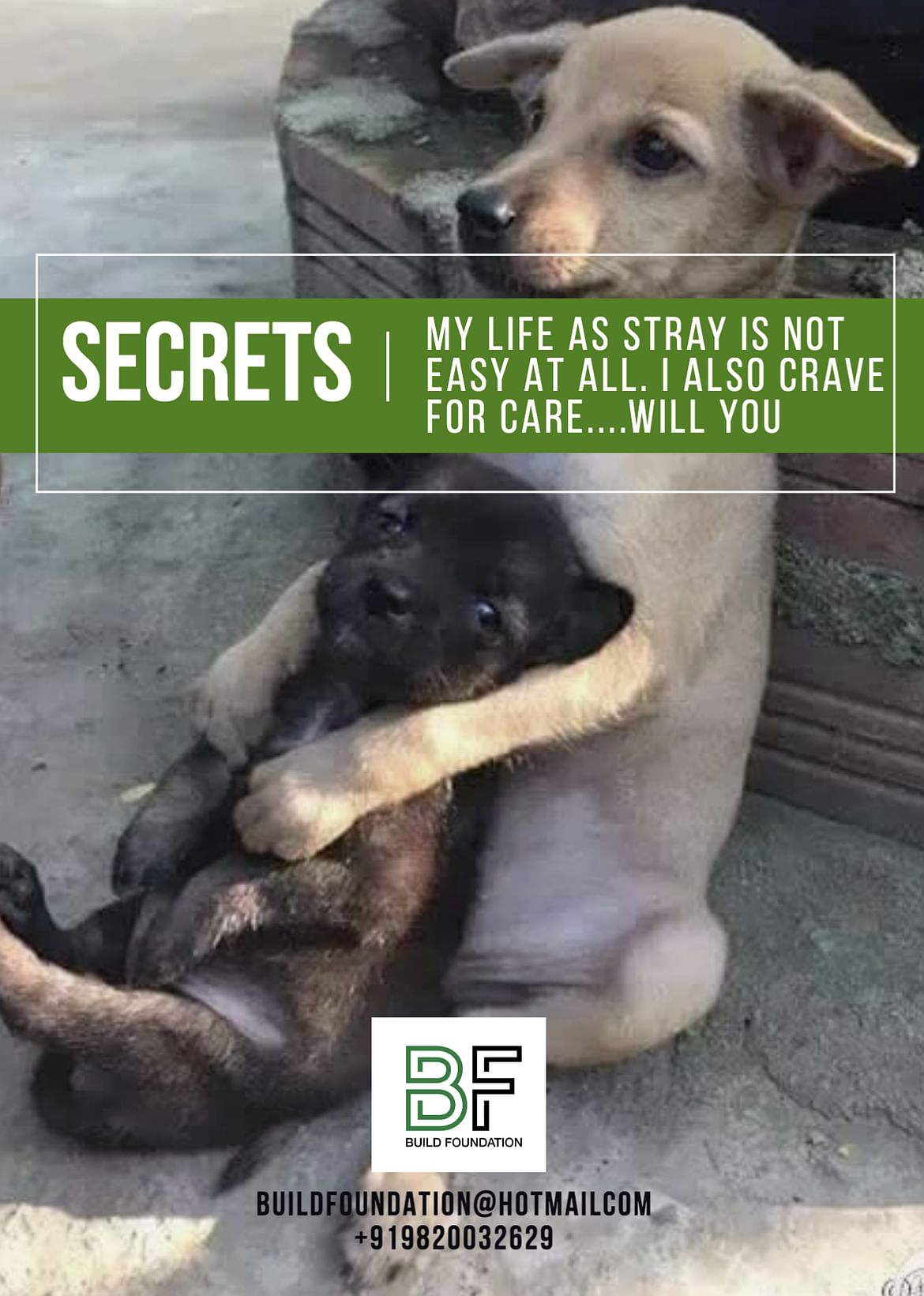 We at Build foundation have been feeding n taking care of medical needs of 65 dogs on juhu versova link road in andheri west. Now since the funds used are personal funds and due to lockdown we have ran out of them so appeal all animal lovers to contribute so that we can keep running. Fund usage :
Food : Feeding these dogs. 10kg rice, 3kg chicken n haldi/day
Shelter : Mumbai rains are non stop for days and create havoc. These strays live in open plots so we are creating plastic hide outs for them. As dogs have territory so the shelters hve to be more
Neutering and vaccination : Though the neutering can be done free by the BMC n other NGOs but travelling and the vaccination has to be paid.
Please be generous and help these bejubans be alive and safe in mumbai rains