Help Our Project, Pie in the Sky rebuild a greener world.
Fourteen trees can absorb every bit of CO2 you breathe out over your lifetime. Start planting your
'14 Trees'
now!
Leave no carbon footprint behind.
The fundraiser is for the film 'Pie in the Sky' where we spread awareness about restoring our ecosystem, document the process of transforming barren land into the lush green expanse, fight climate change and bring back the balance of nature to our planet.
Pie in the Sky – Karmic Debt of 14 Trees
a film by
Brahmanand S Siingh
a project by
Pravin Bhagwat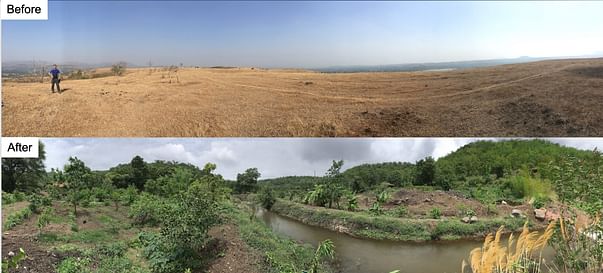 Story Synopsis
'Pie in the Sky – A Karmic Debt of 14 Trees'
is an ambitious film to document this unique 10-year dream, step-by-step, aesthetically and creatively to set an example of what we as responsible human beings can do for our Mother Earth.


Pravin Bhagwat, an IIT'ian, an academic, an entrepreneur and a nature lover, has dedicated himself to an exponentially growing movement of planting trees which people fund with their name inscribed on them — a remarkable drive to engage people into their geo-responsibility while making everyone feel good about it.

The outcome is a more balanced ecology, compensating, to whatever extent, for vanishing trees and jungles and an entire ecosystem connected with it.

He has already transformed small expanses on the outskirts of Pune and now has his eyes on larger tracts of brown lands turning green!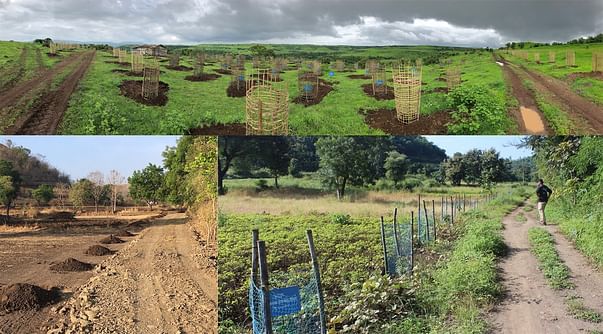 Cost breakdown of the target amount
Development Cost of the first, perspective driven pilot film INR 10 L (15 min film plus meta-plan, comprehensive presentation and powerful promo) for raising awareness and further funding for Pravin Bhagwat to continue the drive and scale it up.

This film will be used independently as a short documentary as well as for raising larger funds to make the 5-part series (40 mins each, 5-stage film, every two years).
Your contribution can help make this world a greener place!