HELP DISTRIBUTE FOOD BAGS
For families affected by COVID-19 in Trichy District, Tamil Nadu
The nationwide lockdown at the outbreak of the COVID 19 pandemic has left the daily wage earners and the working class, who necessarily have to go out every day to earn their living, in a lurch. With absolutely nil savings the next meal itself was a big question mark for these people.
Therefore the Lalgudi Sibling: Lalgudi Vijayalakshmi and Lalgudi GJR Krishnan have started this initiative in the memory of their father Shri. Lalgudi Jayaraman and the Lalgudi community by partnering with Sevalaya, a charitable organisation helping the rural population in every way possible for 30+ years.
We have collectively chosen to reach out to you to help distribute Food bags through Sevalaya to the Trichy District. We are looking at raising
Rs.3,00,000/- (revised goal) by the 30th of April. Who will be the beneficiaries of the funds?More than 360 people/families
in the Trichy district will receive food bags worth Rs.750/- with basic essentials.
How will the funds be used?
Sevalaya has been providing food packets, essential groceries for many such people in Nathamedu, Thirukkandalam and Pallipattu village in Thiruvallur, Lalgudi in Trichy District and in Thanjavur. Many awareness programs were also conducted in villages educating them about proper handwashing techniques and the need for social distancing.
Who is the partner organization for this Fundraiser?
This fundraiser will be led by Violinists Lalgudi Vijayalakshmi and Lalgudi GJR Krishnan in loving memory of their father Lalgudi Jayaraman who will be donating the funds to -
Sevalaya is a charitable organization headquartered in Chennai and doing charitable activities in Chennai, Thiruvallur, Kanchipuram, Chengalpet, Trichy, Thanjavur, Thirunellvelli, Thenkasi districts, and Puducherry. They run a free school, medical centers, mobile medical services, community colleges, old age homes, organic farms, gaushala, and many other services to the orphan and destitute children, rural youth, senior citizens and animals.
The
Vision of Sevalaya
is to serve the rural poor and transform them for an equitable, happy and fulfilled society with an improved quality of life. The organization is professionally managed and is governed by a Board of Trustees with a deep commitment to social development, drawn from varied backgrounds. An advisory committee, consisting of people who have experience in various fields, share their experience and skills with the trustees and employees of Sevalaya, on a regular basis.
Here are
some stories
related to the campaign: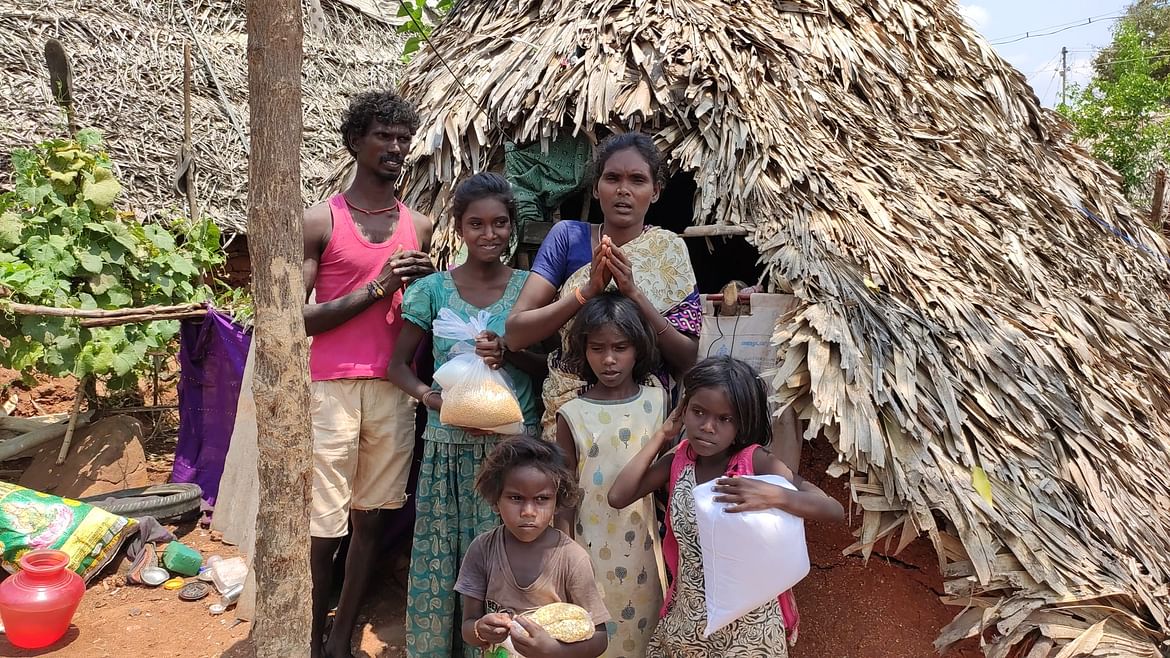 The
Irula families in Pallipattu
earn their living only by going for daily wage labour. The lockdown closed that option for them and they were literally stranded. A family with 4 daughters had no clue as to where their next meal will come from. Sevalaya provided groceries for the family.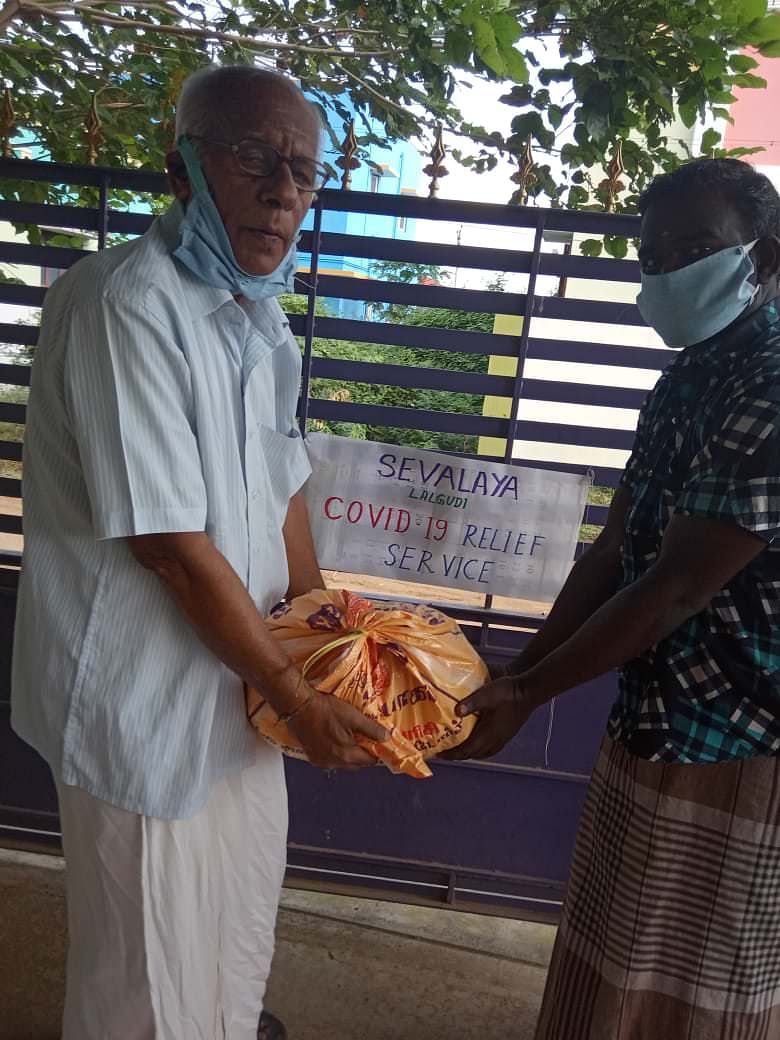 Sevalaya distributing groceries to an
auto driver
. The auto drivers earn money only if they take out their autos. Since that was not possible due to lockdown, they had nowhere to go. In Lalgudi, some auto drivers approached Sevalaya for help.