There are over 10,000 protesting farmers camping at the Tikri Border and over 18,000 at Singhu border in Delhi and their numbers are constantly growing as the resistance remains long and arduous. Sanitation remains a major unsolved challenge which puts the farmers, especially women and senior citizens at increased health and safety risk amidst the pandemic. Hence, installation of safe, comfortable and accessible toilets is an urgent humanitarian and social justice need.
BasicShit is a collective with the goal to develop accessible toilet units from waste recycling. One dry toilet unit is made of 120kg of plastic trash equivalent to 8740 bottles and costs Rs. 60,000. Help us create treasure from trash! After successfully installing few toilets at the Singhu border, BasicShit is now going to cover both the protest sites.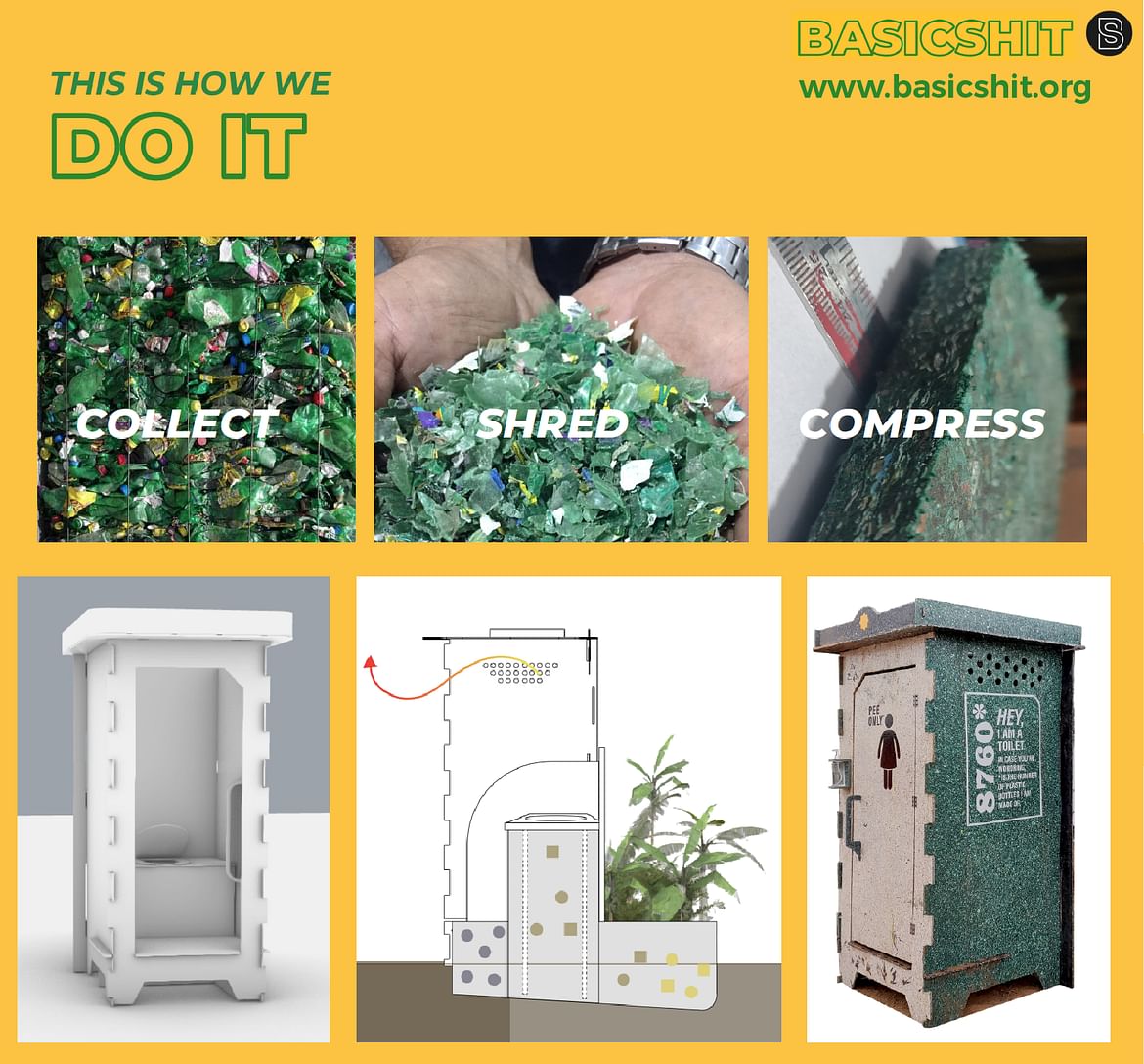 A cluster of 10 units is aimed to be placed at a distance of 450m catering to 1500-2000 persons.
5km stretch at Singhu border + 2km stretch at Tikri Border = 7km in total
16 clusters needed to cover 7kms at 450m distance.
Total toilets = 16 * 10 = 160
Total amount = 160 * 60,000 = Rs. 96,00,000
This campaign will crowdsource for 30 toilets. We need your help urgently. No donation amount is too small. For details visit
https://www.basicshit.org/