Hello Friends,
My name is
Ashok Kumar Dixit
, and I'm raising funds for my son
Ashish Kumar Dixit(27)
who are suffering from Blood cancer. He is admitted at
SGPGI Lucknow
since
30 June 2020.
The doctor has advised
INTENSIVE CHEMOTHERAPY
followed by
Bone Marrow Transplantation.
He is facing blood cancer meanwhile a new challenge has come that is
Blood Clotting in Brain, a
nd multiple times
severe fungal infection
obstructs treatment process and also increases the cost of treatment.
Initially, the cost of treatment was estimated at Rs.
1000000/-(Rs. 10 Lac).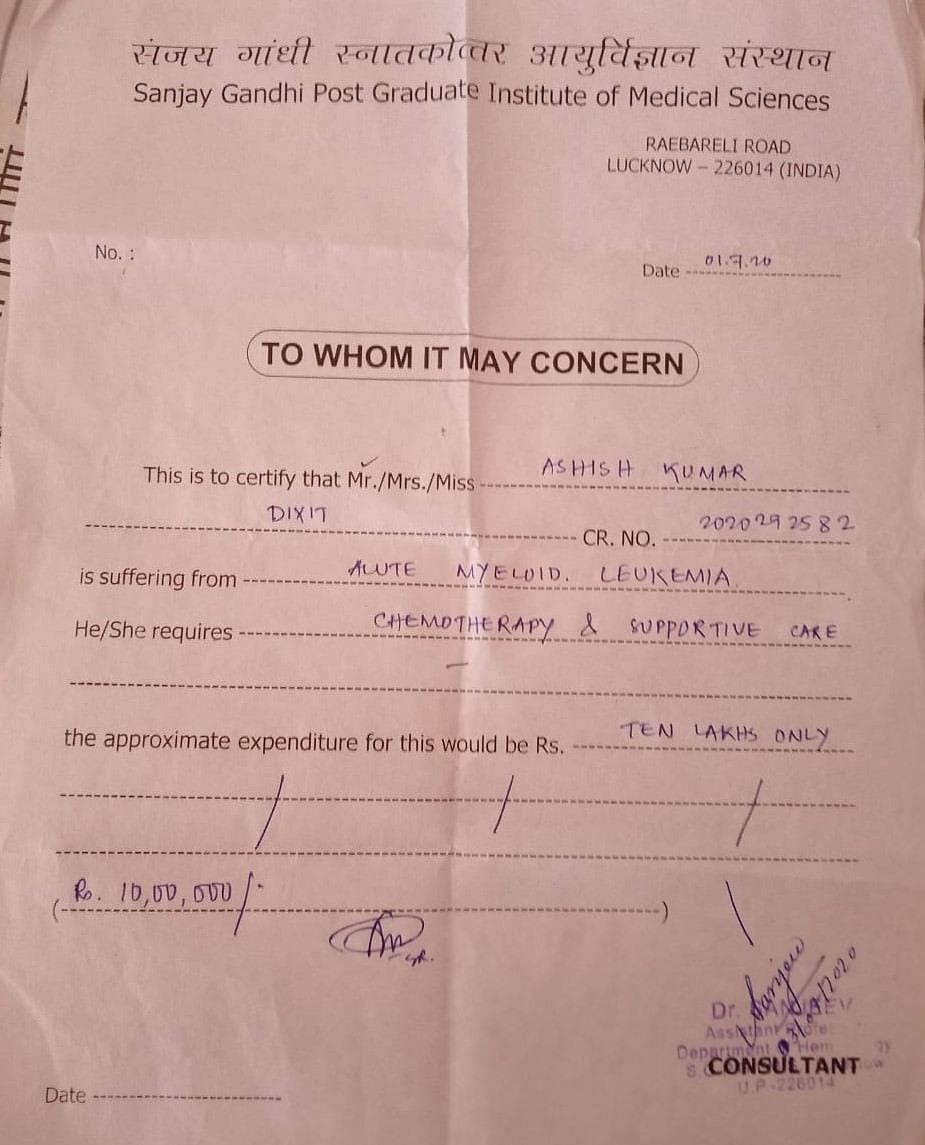 Somehow, I managed that amount, which has been spent.
But Due to blood clotting in Brain and multiple times fungal infection treatment cost is increasing day by day. Now new estimate is about
Rs.1200000/-(Rs 12 Lac).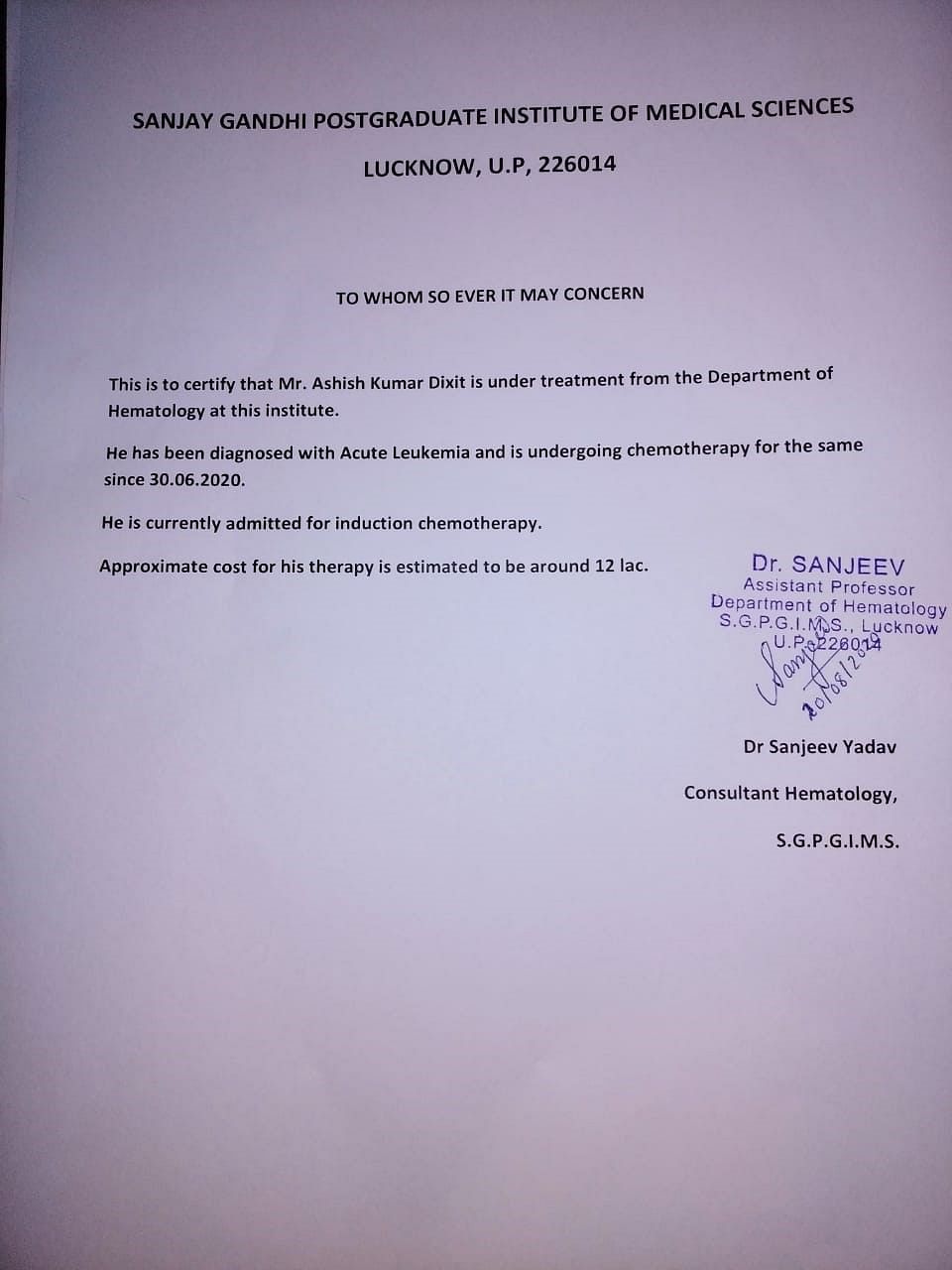 And this cost may increase up to 50 Lac for bone marrow transplant. Now I am unable to manage another 12 Lac. While I am trying my best to cope up with the situation, but I would not be able to fund the entire treatment by myself. So I came forward to save my child.
My son is a bright student. He has earned
Post Graduation in Mathematics and Scientific Computing
from
MNIIT Allahabad
. Now he is pursuing a
Ph.D
. in
Machine Learning And Artificial Intelligence
from
IIT Roorkee.
He has a very bright career.
It's my humble request to all your generous hearts to help us. I'm hopeful of receiving your contribution, blessings & prayers for this noble cause.