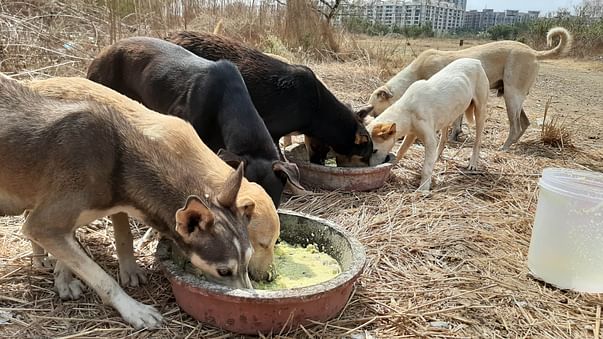 With lockdowns being imposed across parts of India, people who feed free-roaming animals face an unusual challenge.Currently the situation outside is much tougher than before as the lockdown has created a major impact on animals..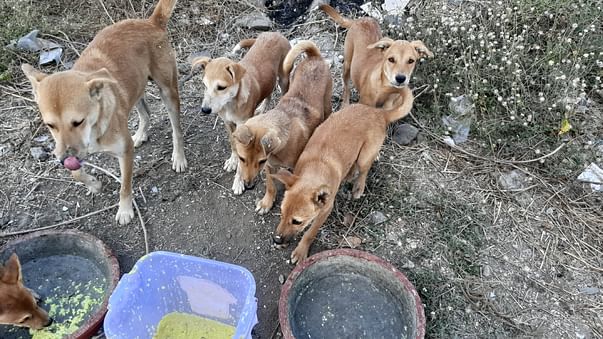 Their source of getting food apart from feeder is almost closed.. Being carnivorous by nature, stray generally rely on meat based food but due to the lockdown and previously information spreading about animals are responsible for Corona virus, the poultry business has been majorly affected.. Most of the places the local chicken shops are closed since this virus started affecting people..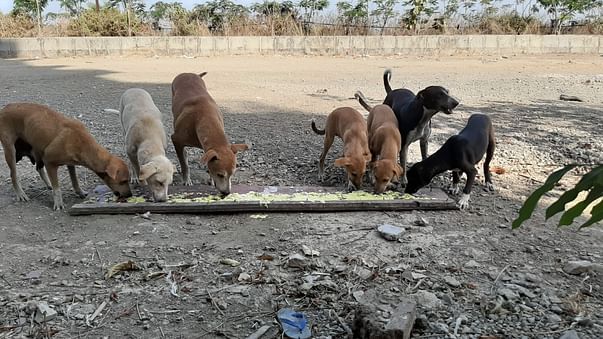 Many strays are hungry and starving from last few days as there is no availability of the biscuits, pedigree, chicken, etc.. With the help of some contacts and various group in our locality we are trying to feed maximum in numbers with whatever source of food we had stocked earlier.. As per the supply of chicken, shops are opened once in a week as there are limited stock, we are not getting chicken in bulk.. We are trying to manage to feed rice in more quantity along with biscuit and dog dry food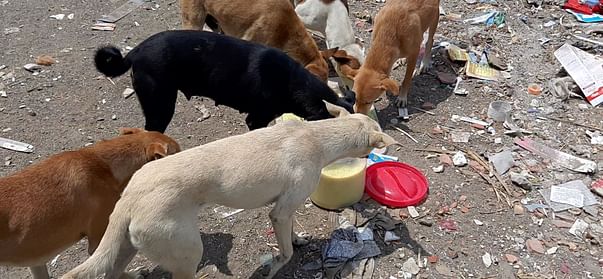 Further days are challenging as number of COVID-19 cases are increasing in India, we are maintaining the protocol of Social Distancing and other precautions while feeding the dogs, many a time people stop us as told earlier a wrong information about animal spreading this virus has change the mindset of people for animals.. They are still in this dilemma that animal are spreading this virus.. But we are not here to explain as time will show the truth rather we are focusing more on feeding the strays on road, the number of dogs are increasing day by day as the hunger has bought many dogs from different area to our place where they can get food and water.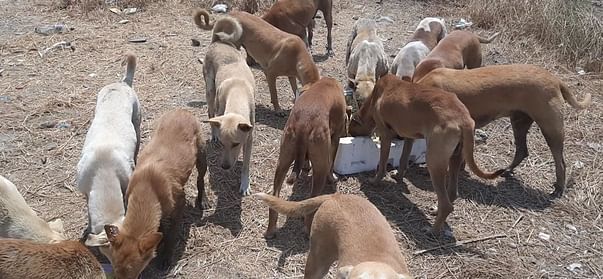 We are expecting a huge support from our Instagram family to help us to feed each stray everyday.. Please help us in purchasing rice and other dry food
| | | |
| --- | --- | --- |
| Sr. No | Categories of Cost | Total |
| 1 | Food (rice, dal, curd, milk, chicken, etc.) | 41000 |
| 2 | Cylinder(min.3 p/m), Cook and utensil cleaner | 8000 |
| 3 | Distribution of food- transportation, petrol, vehicles | 6900 |
| 4 | Purchase of food bowl and water bowl | 3000 |
| 5 | Place Rented for storage and cooking food | 6600 |
| 6 | Medical Expenses, Private Vet charges, ambulance services | 15000 |
| 7 | Hospital charges | 10000 |
| 8 | Paid Foster | 9500 |
| | Total Cost | 100000 |
Kindly Visit our Instagram account for daily activities and update.
@straydogsfeeder