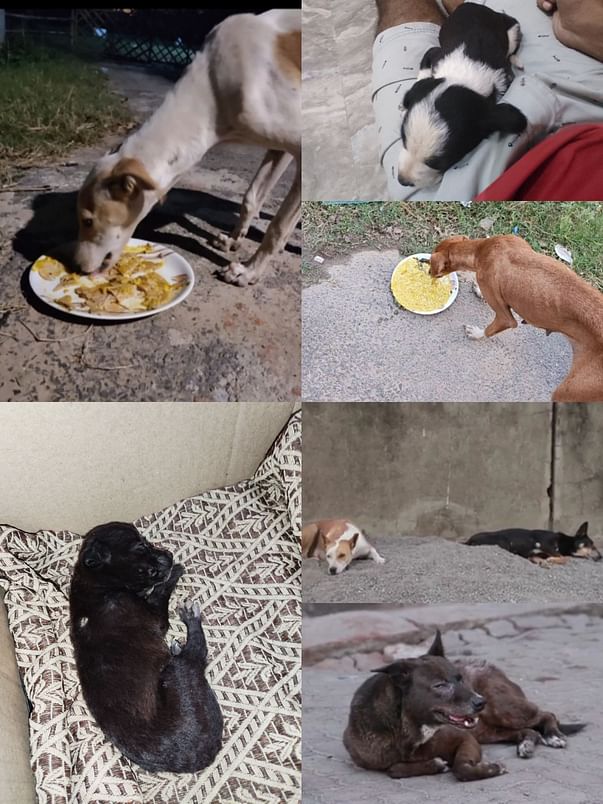 We are bunch of volunteers who are working for the voiceless strays. Among them some are paralyzed, some are injured while some are abandoned by their previous owners. We are taking care of 45+ strays including their food, first-aid care and emergency vet visit. Sometimes we also try to find homes for them. We are making every effort to provide best possible help for them and for this we require your generous support.

The funds collected will be used for-
- Daily meals for street Dogs
- Vaccination
- Reflective Collar tags
- First aid essentials for strays

Remember, your little contribution can save a life!