CAMPAIGN IS NO LONGER ACCEPTING FUNDS. PLEASE REACH OUT TO THE TEAM FOR CONTRIBUTING.
On 25th April 2021, we got together to do something for a gasping India that was hit by the fatal but unprecedented second wave

Breathe India Campaign was launched with a very ambitious goal of 250 oxygen concentrators for Delhi. However, with the wide support of the donors, especially IITK alumni, we managed to raise ~4.4Cr out of which ~2.4Cr was raised in collaboration with SaveLife Foundation for Delhi and remaining proceeds with RightWalk Foundation for UP.

We feel content to share that Breathe India has been able to procure and distribute 10 ventilators, 10 ICU monitors, 50 flowmeters, 150 oximeters, 200 47L cylinders, 350 concentrators, 1200 medical kits across Delhi and various districts in UP- Bulandshahar, Hardoi, Shravasti, Aligarh, Meerut, Varanasi, Unnao, Ayodhya, Dhanbad. We also have a consignment of another 60 concentrators and 500 flowmeters due to arrive in the next few days.

All the equipment have been duly marked and handed over to the respective district administrations and hospitals with constant tracking upto the last mile. We have especially focused on product quality to ensure sustainability of our project.

Amidst everything that has bogged us down in recent times, this gives us hope. We will remember this campaign as our way of telling the people that they weren't alone. We were, and are, all in this, together.

For now, given the relatively stable situation in India, we are not raising the bar further but continue to accept funds. We are keeping a close eye on the situation and adjusting our supplies based on the latest demand.

If you are in touch with any Organizations/Corporates that wish to contribute through CSR funds, please reach out to the team.
Instagram handle - @_breatheindia
Breathe India in Media -
About Us
- Team is an IITK Alumnus, from different batches, who came together to help India in this time of crisis
Ashutosh Ranka MPA (2020-2022),LSE | Delhi Government |Ex Mckinsey | (ashu95.ranka@gmail.com)
Isha Agrawal - Analog Design Engineer, Texas Instruments | (ishagrawal1707@gmail.com)
Nikhil Asati - Consultant, EXL Services | (nasati19@gmail.com)
Kavya Eluru - Business Finance, Udaan | EdTech | Construction Industry | (ekavyareddy6@gmail.com)
Randhir Shah - Senior Field Engineer | Schlumberger | (randhirk.shah@gmail.com)
Gundeep Kaur - Screenwriter, Film Director |
Mounica Sarla - CEO's Office, Univ.Ai | IIM Calcutta
We are also extensively supported by our EU Team.
Other Partners/Donors
We have been supported by Pullman & Novotel, Aerocity Delhi as a part of CSR donation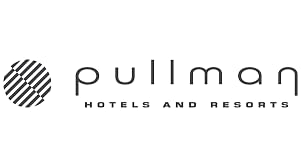 Apart from the immense support from the team & the donors - we are also supported by a few other IITK startups like GIVA for logistical support & Saveo for procurement of Medical kits & MPL for a generous 25L CSR Donation

Partner NGOs
Phase II -
RightWalk Foundation
is a Lucknow based public policy advocacy organization, which has been a key contributor of developmental activities, especially in the fields of Education & Skill Development in UP. RightWalk has been active since 2020 in Covid relief activities, and has supplied over 90,000 meals in 14 districts across 3 states. Through timely policy intervention, we also secured transportation for thousands of stranded migrant workers to get back to the safety of their home.
Phase I -
SaveLIfe Foundation
is an award-winning non-profit, non-governmental organization committed to saving lives in India since 2008. With close relationship with Delhi Government (MoU), they were at the forefront for Covid relief activities in Delhi NCR