We are a small team of Stray Animal Caretakers based in Mumbai. Our work includes - running a daily Dog Food Kitchen, providing basic treatment, rescue work, building makeshift shelters, and adoption coordination. Know more about us at
@straybyme
on
Instagram.
ORIGIN
Stray Animal feeding was declared an Essential Service in India during the Covid-19 lockdown. As we started feeding our stray dogs and cats home-cooked food of Rice & Curry Piece, we learnt that this meal had obvious advantages - it was • wholesome • healthy • tasty • economical
WHY KITCHEN? WHY COOKED MEALS?
Rice Chicken is for dogs what Dal-Chawal is for humans - it feels like food.
However, the reason most feeders opt for Dog Food is because it's easy to procure and easy to feed. We aim to at least do away with the "
procurement difficulty
" by providing cooked, wholesome, highly economical meals.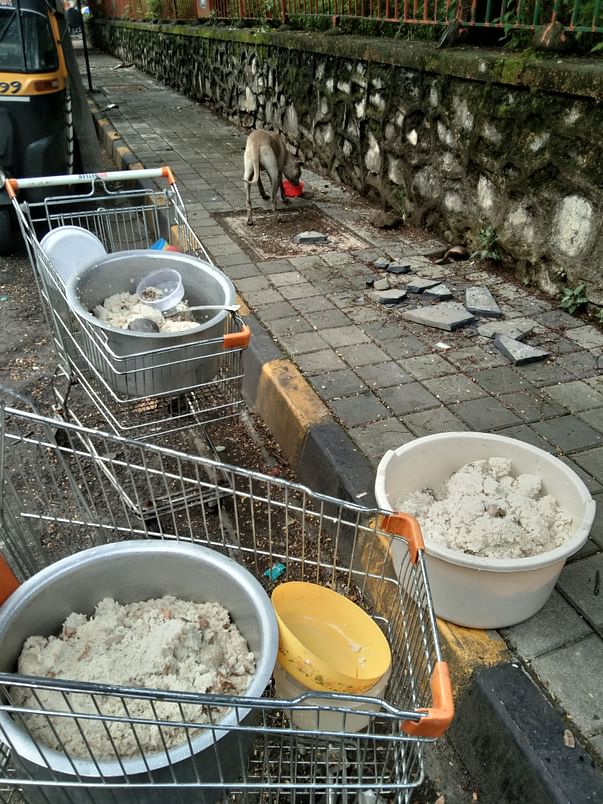 DOG FOOD KITCHEN
The kitchen operates from Hotel Pallavi, NIGOS, Goregaon East - running successfully since 5 months without a single day off.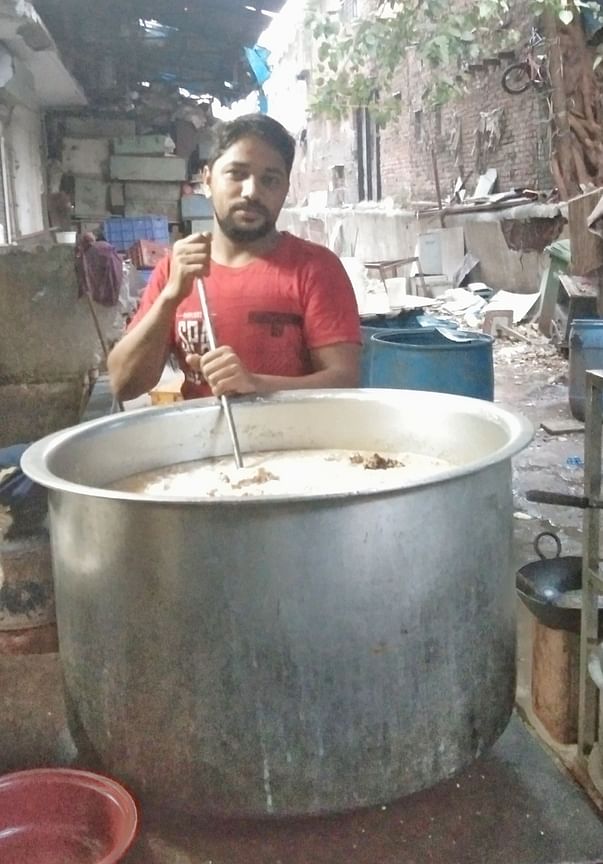 WATER BOWL TRAIL
We have installed 32 earthy water bowls along our food trail. These bowls are cleaned and refilled every alternate day, alongside our morning routine of providing basic medical treatment.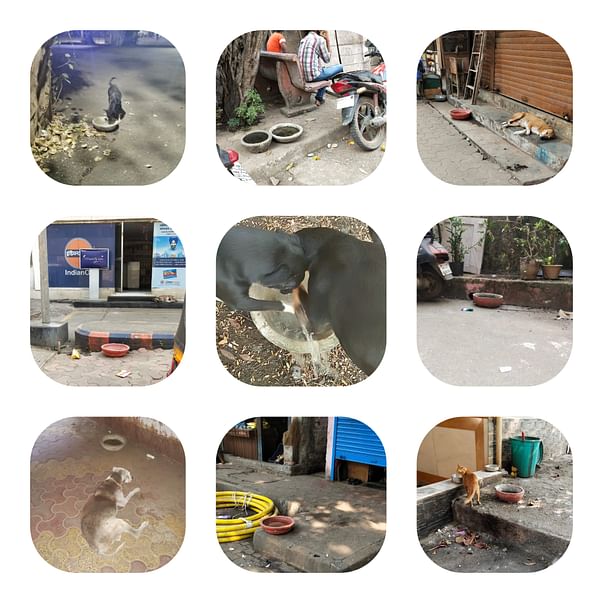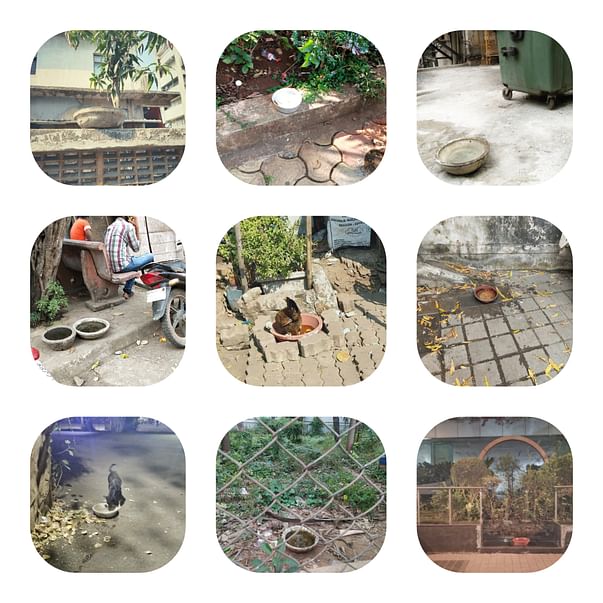 MAKESHIFT SHELTERS
Bombay monsoons have a tough reputation, but strangely one can even feel the winter chill. So specially during these seasons, we build makeshift shelters for our vulnerable strays.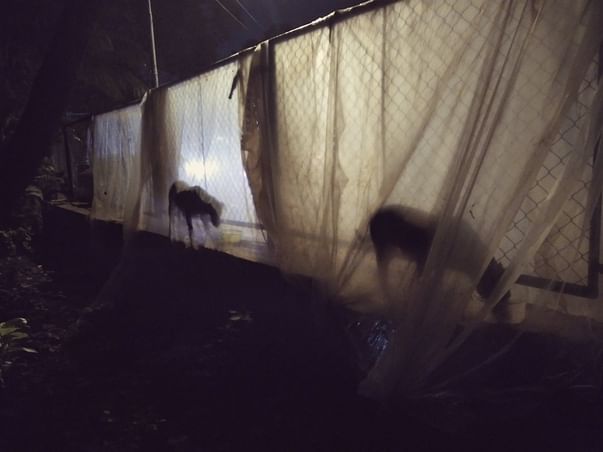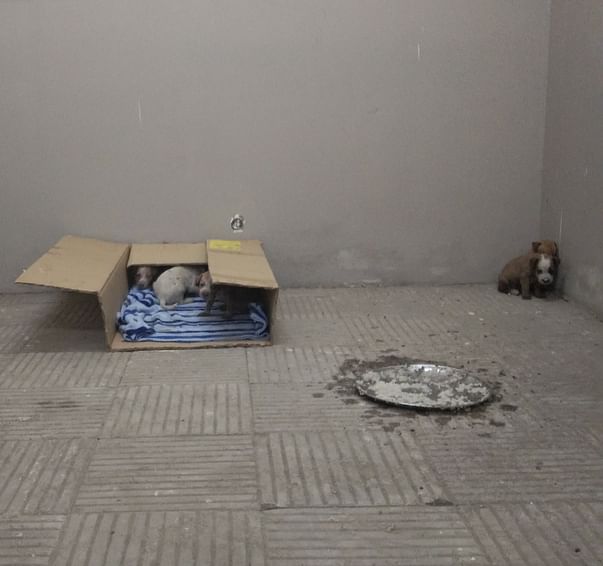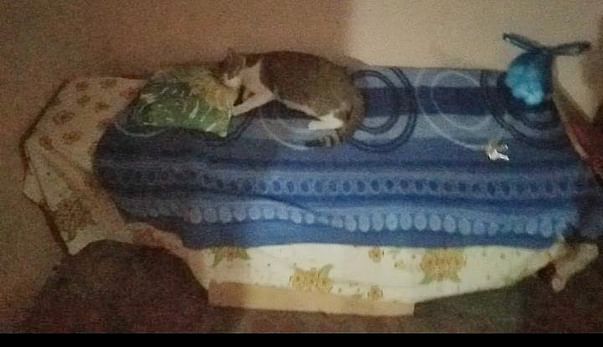 STRAY BY ME
Drop by at
@straybyme
on Instagram to see how we care for the food, health and shelter of our stray friends.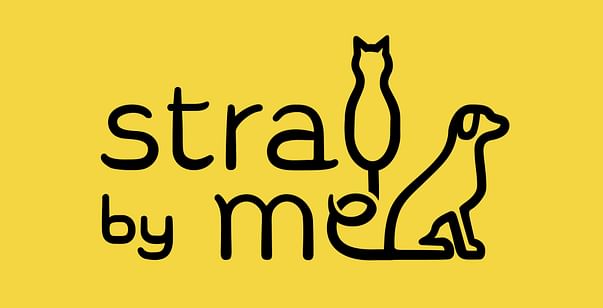 YOUR CONTRIBUTION WILL HELP US
1) To continue
running our Dog Food Kitchen
- to continue feeding vulnerable dogs and cats (old, wounded, pregnant, postpartum mothers)
2) Investment to
set up another Dog Food Kitchen facility
in Andheri - to sell cooked meals at a minimal cost of Rs. 9 per dog.
WHO GAINS?
1)
Stray Dogs and Cats
- Almost 80/90 dogs and 35/40 cats savor one respectful, wholesome, tasty, healthy meal a day.
2)
Hotel
- When business was shut due to Covid-19, we felt happy to be able to provide a running monthly income to Hotel Pallavi, Nigos Building, Goregaon East, Mumbai.
3)
Cook
- We were happy to be able to pay a small stipend to our stray food cook, Vilas.
4)
Feeder
- We have been able to train and provide a running income to our feeder Ganesh, aged ~55. Like many, the lockdown hit him hard, but worse, he had recently lost all his identification documents - getting any work was almost impossible.
5)
Suppliers
- Chicken & Cat Food Supply Shops - As loyal customers, we have been able to provide a steady business to A1 Chicken (Jogeswari West) Shop, and Surya Medical (Goregaon East).
COST BREAKUP
1) Even after including the cooking cost, our
Dog Food Kitchen is much more economical than feeding Dog Food
(Kibble) - A 10kg, cheapest Dog Food brand feeds maximum 50 dogs. For almost HALF THAT PRICE our Dog Food Kitchen feeds 80/90 dogs.
2) 12kg rice (Rs.240) + 10kg Curry Piece (Rs.400) + Cooking Cost (Rs.200) = 240+400+200 = Rs.840 (one day) = 840 X 30 = Rs.25200 per month = Almost 100 Dogs Get One Wholesome Meal Daily
3) Investment for New Facility = Rs. 30000