Donation Appeal for MANOJ🐶:
Stray dogs who look like this are mostly neglected by people. Even in this case most of the passing people used to shoo him away due to the same🥺
This sweet boy was a victim of hot water/acid attack & later also caught mange (quite common in stray dogs). His unfriendly nature worsened the procedure of on-spot treatment furthermore.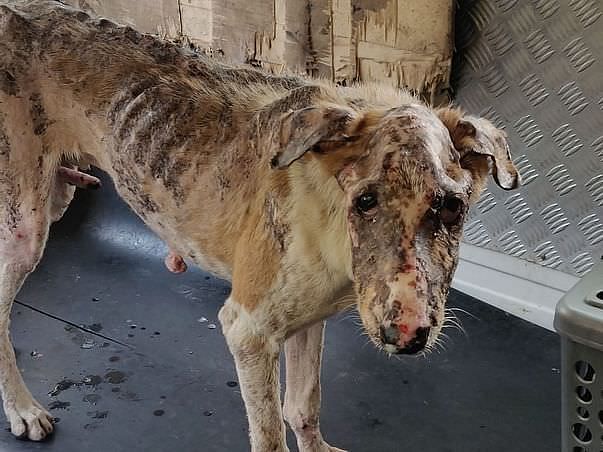 Finally, he was caught & is now admitted at BSPCA.
We need to raise a minimum of 20k for our MANOJ,
Can you kindly pitch in any small amount for the same & gave Manoj a fair chance to fight back🥺 !!??
Transportation- 2000 +2000
Admission fees at BSPCA- 2000
Blood tests- 1600
Stay fir 10 days - 2500 (May increase)
+ Medication & treatment for 10 days - 8-9k

Thus we need to raise a minimum of 20k for this baby's treatment.

Any kind donations will be greatly appreciated 🙏
Keep supporting as Always ❤
Thank you