This Campaign is solely to benefit people in need of PPE during this Pandemic
I, along with Unique Makers and Mitti Ke Rang collectively we are working towards addressing the critical shortage of personal protective equipment (PPE) during the COVID-19 outbreak.

This is an unprecedented time, and a community effort is needed to meet the immediate needs of our frontline healthcare staff/ Volunteers/ Essential Workers as they care for patients as well as others.

Our Face Shield solution adds an added layer of protection to PPE such as Face Mask by helping elongate its service life as well as keep the user's face away from direct contact with an asymptomatic patient as well as Corona Positive Patients. Our Face Shields are made with high-grade food-safe material to elongate its life as well as making it reusable in a time when new equipment is not readily available.

On behalf of our doctors, nurses, and staff, thank you for standing with Unique Makers and Mitti Ke Rang.



Who Needs this Face Shield?

Face shields are Personal Protection Equipment (PPE) that are used by many workers (e.g., Medical, Municipal, Police) for protection of the facial area and associated mucous membranes (eyes, nose, mouth) from splashes, sprays, and spatter of body fluids. Face shields are generally not used alone, but in conjunction with other protective equipment and are therefore classified as adjunctive personal protective equipment. Our Face Shields helps prolong the life of your N95 Mask while providing the added benefits such as:
PROTECTION TO YOUR FACE | | EASY TO CLEAN | REUSABLE | EASY TO ASSEMBLE EASY TO WEAR | COMFORTABLE | LIGHTWEIGHT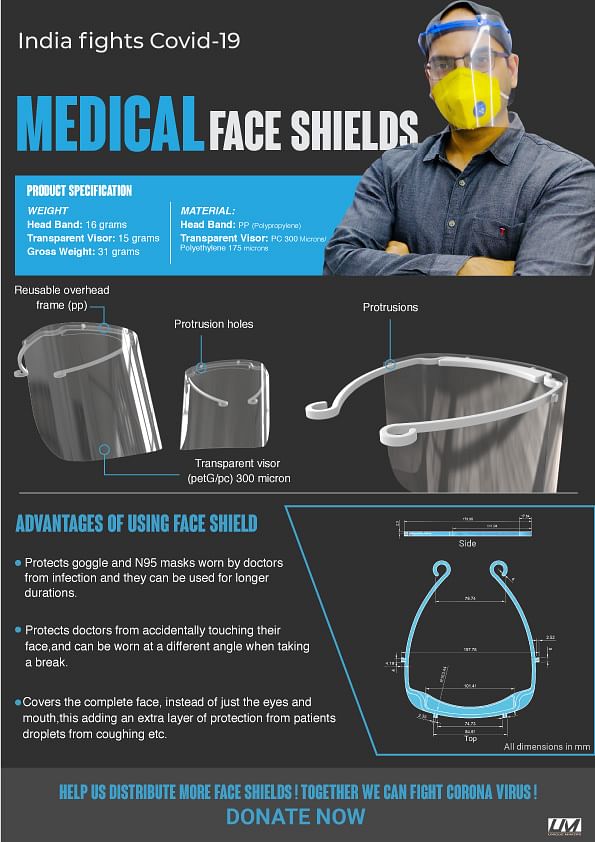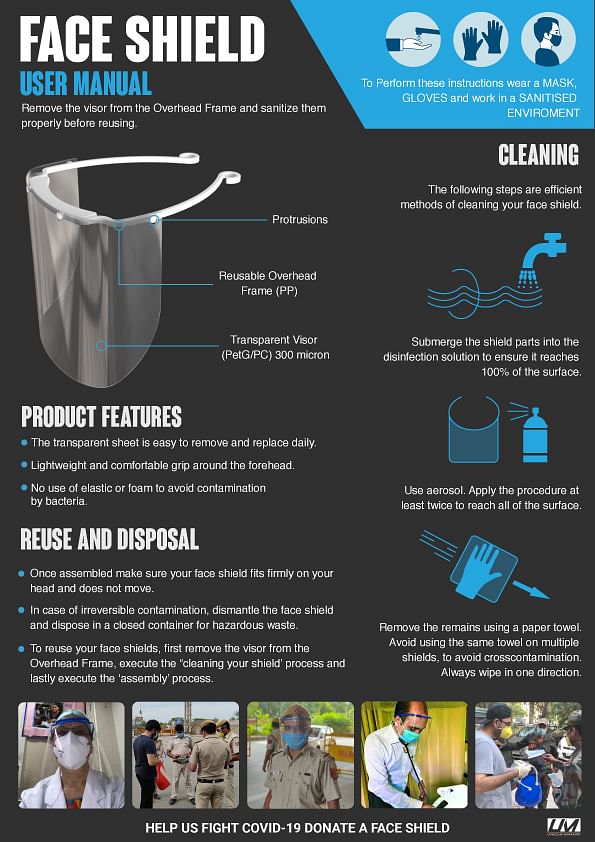 Make a Charitable Gift:
Donate Now: Help Us distribute Personal Protection Equipment (PPE)
Your charitable gift will provide us essential funding to purchase Face Shields urgently needed by front line warriors fighting the COVID-19 challenge. Every gift, whether it's ₹5 or ₹500 or more, will make a difference.
Your gift will help protect our frontline doctors, nurses, and staff and many other kinds of workers (e.g., Medical, Municipal, Police)
Consider donating today to our Initiative.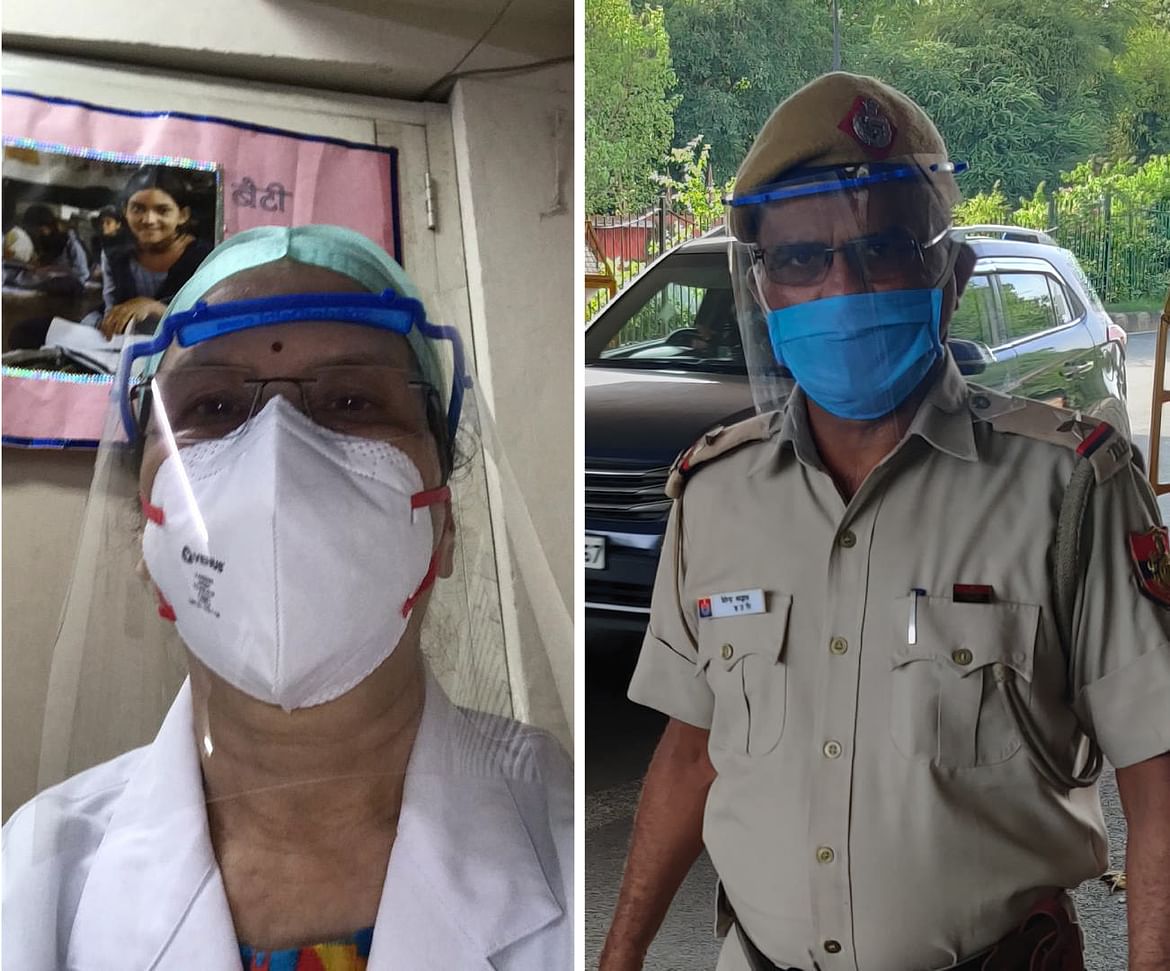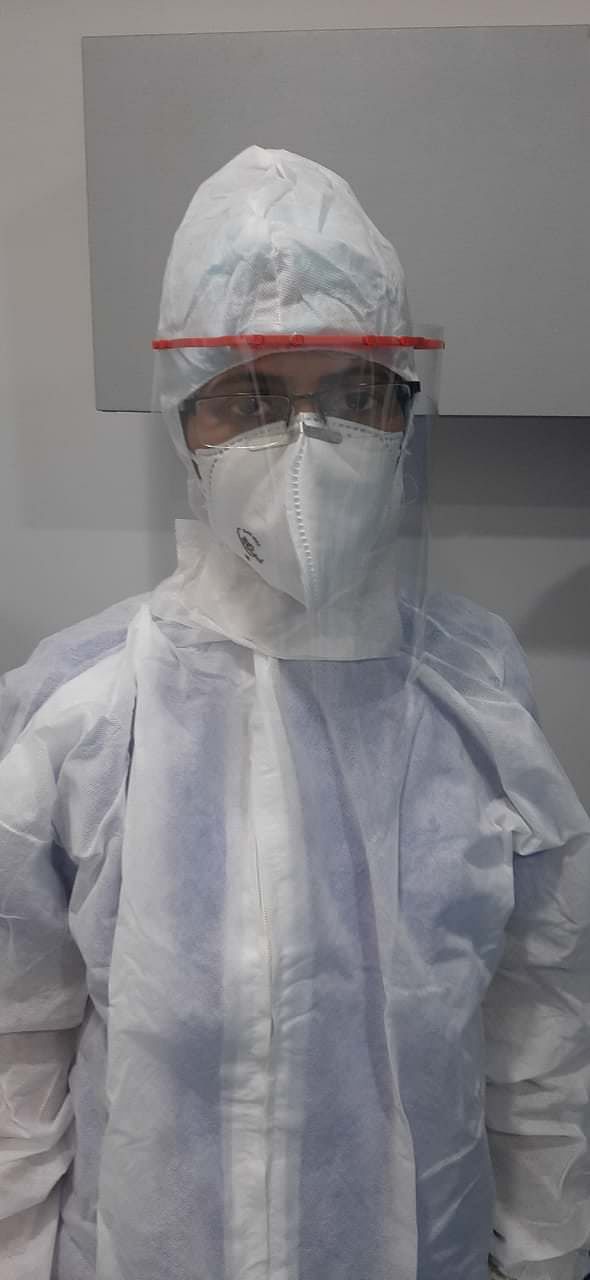 Who are our Beneficiaries?Doctors, medical personnel, first responders, front line volunteers, law enforcement, armed forces, civil and municipal workers, and many more including the general public.Who is Mitti Ke Rang?
Mitti Ke Rang is our distribution partner.
To learn more about Mitti Ke Rang follow them at their social media:
LinkedIn - https://www.linkedin.com/in/mitti-ke-rang-mkr-81b230120/
Twitter: https://twitter.com/mitikerang?s=08
Instagram: https://www.instagram.com/mitti_ke_rang?r=nametag
Facebook: https://www.facebook.com/Mitikerang/
Beyond Our Campaign
Beyond our campaign goals of donating 15000+ face shields, we will continue to push our efforts into the development of new PPE solutions at Unique Makers.