Due to sudden demise of my
Mausaji
(Ravi Gupta) due to Covid, The family of my
Maasi(Anjali Gupta)
has been going through a lot of financial problems.
She didn't even have money for the memorial service.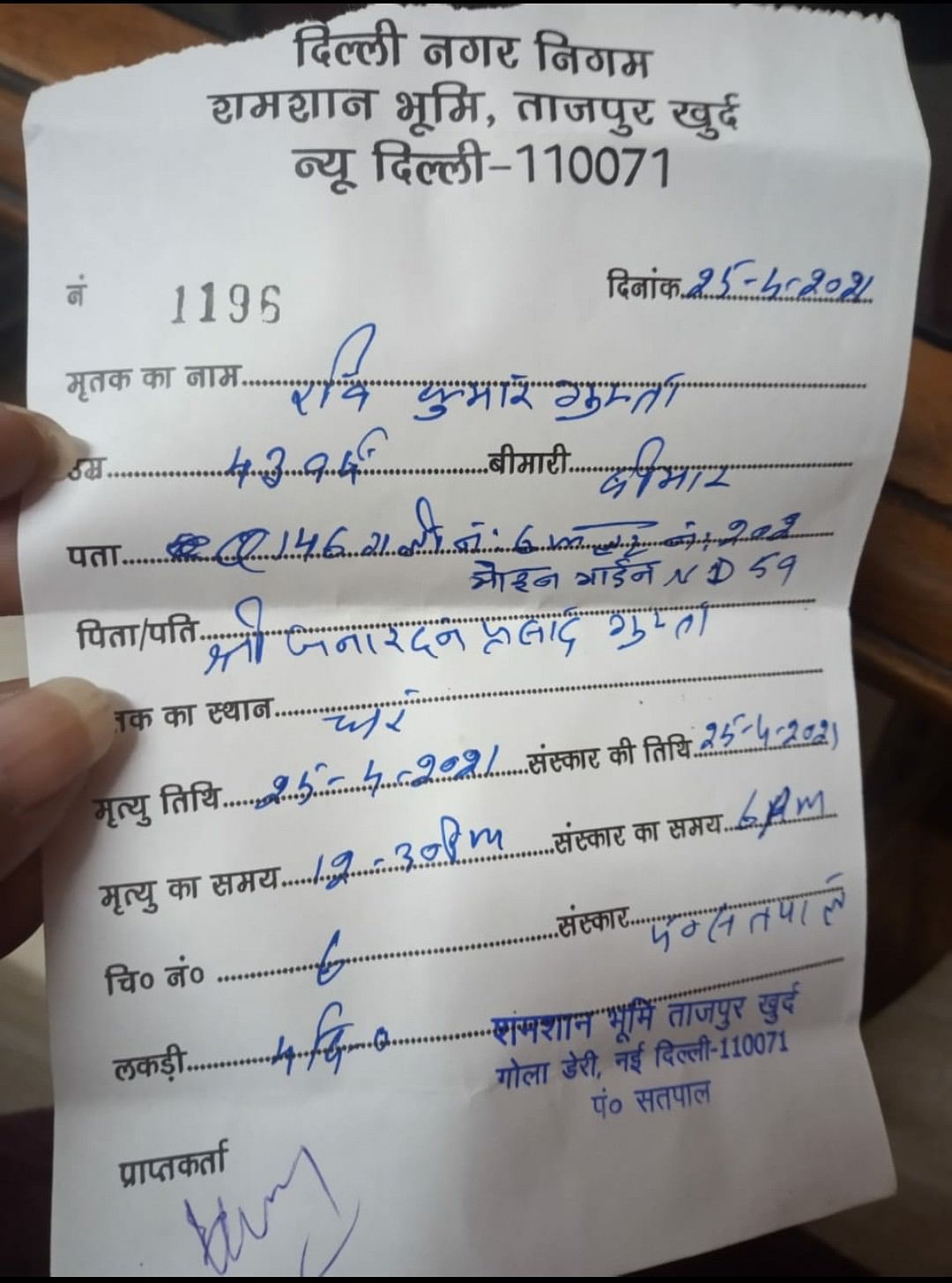 Mausaji was the only earning member in his family.
They have a daughter (Vaani Gupta) who just got admitted in new school in March in class 9th.That poor 14 year old girl gave Fire to her father's dead body for the Antim Sanskar. I don't know how she did that without any help. I can't even imagine the amount of pain she was going through. Please help her family get through this.

Maasi's family lives in delhi. Mausaji's father also live with them. As of now
there is no earning member in the family
and the financial crisis is going on at their home.
The biggest problem for my Maasi was to accept that he's no more in the world. He was her everything.
They live in a rental flat based in Delhi. After mausaji's demise they found out they have some debt to pay. She already sold all her jewelry till now to get some money, she's is planning to sell their second hand car which they bought last month 10 days before the demise of Mausaji and as of now
Maasi's situation is currently at zero
.
There are no insurance policy done in the name of Mausaji either
. He was a private Accountant. So no financial help from there. We are helping as much as we can.
I want to help my Maasi's family by raising some amount which can help in their financial need. My cousin's crucial time is going on for her studies and no earning member at home puts a block to her education. Maasi is trying to find a job as soon as possible.
But to come out of current debt and atleast have to money to eat and live is necessary need for them
.
I request you all to contribute some amount for her family. She will be very grateful for all your support. Every single rupee counts.