https://youtu.be/IGRUiDavzrs
Hi
My Name is Prateek Kumar. I am raising funds for my freind Amit Kumar, who is teaching theatre to children in a village. He needs financial support to continue his good work.

Amit Kumar is a theatre actor and trainer. He had been doing theatre in Delhi for long time and working as a theatre trainer in an NGO. In february 2020, he came back to his village and could't go back to work due to lock down. Due to pandemic his employement as a trainer was lost and he had to stay in the village. There was no such thing as education of theatre in his village. He sarted teaching theatre to a group of children in village and they prepared a play on social issues. The play was dispalyed at various places and liked unanimously by local people, but hardly Amit would get any financial support. Although, personal growth of children was evident and children too liked it very much, but people from this remote village could not afford education in theatre. The fund will be utilized to buy equipments, properties, costume and incur travel expenditure.

The details are following -
Mikes - ( Required numbers - 4 ) -Rs 3596 https://www.amazon.in/dp/B083M5CSMF/ref=cm_sw_r_wa_apa_fabc_0UG0FbB3GB73S?_encoding=UTF8&psc=1
Mike Stands - ( Required numbers - 4) - Rs 2996.
https://www.amazon.in/dp/B01I9AATFI/ref=cm_sw_r_wa_apa_fabc_WSG0FbXKQ7KDT?_encoding=UTF8&psc=1
Travel and food - Rs 2000.
Director's survival - Rs 5000.
Harmonium - Rs 7000.
Total - Rs 20592
If you support this cause, a self sustained model of education and awareness in theatre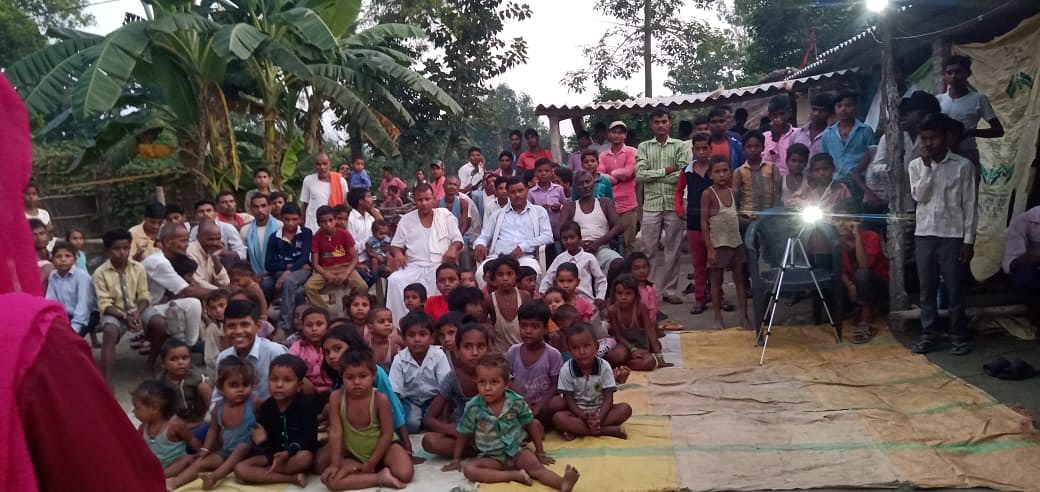 will evolve, atleast for a short period of time. This drive is meant to generate a small fund to support the children's education in theatre.If you are able to contribute, please donate through these mediums.Target amount - Rs 20592.