A BOWL, A DAY
is an initiative started by
The Philanthropist and the Happy Dog
charity to feed 100-120 dogs an a daily basis. The funds donated by our audience is used for feeding the stray dogs and to help with their medical treatment. Since the wake of the lockdown, a lot of strays have been displaced from one place and moved to new areas in search of food. Most of them were dependent on the road side restaurants for their daily source of food, and the joints being shut have led to a complete cut off for the stray dogs in Noida. I've taken over the responsibility of feeding 120 dogs everyday, in different sectors of this city.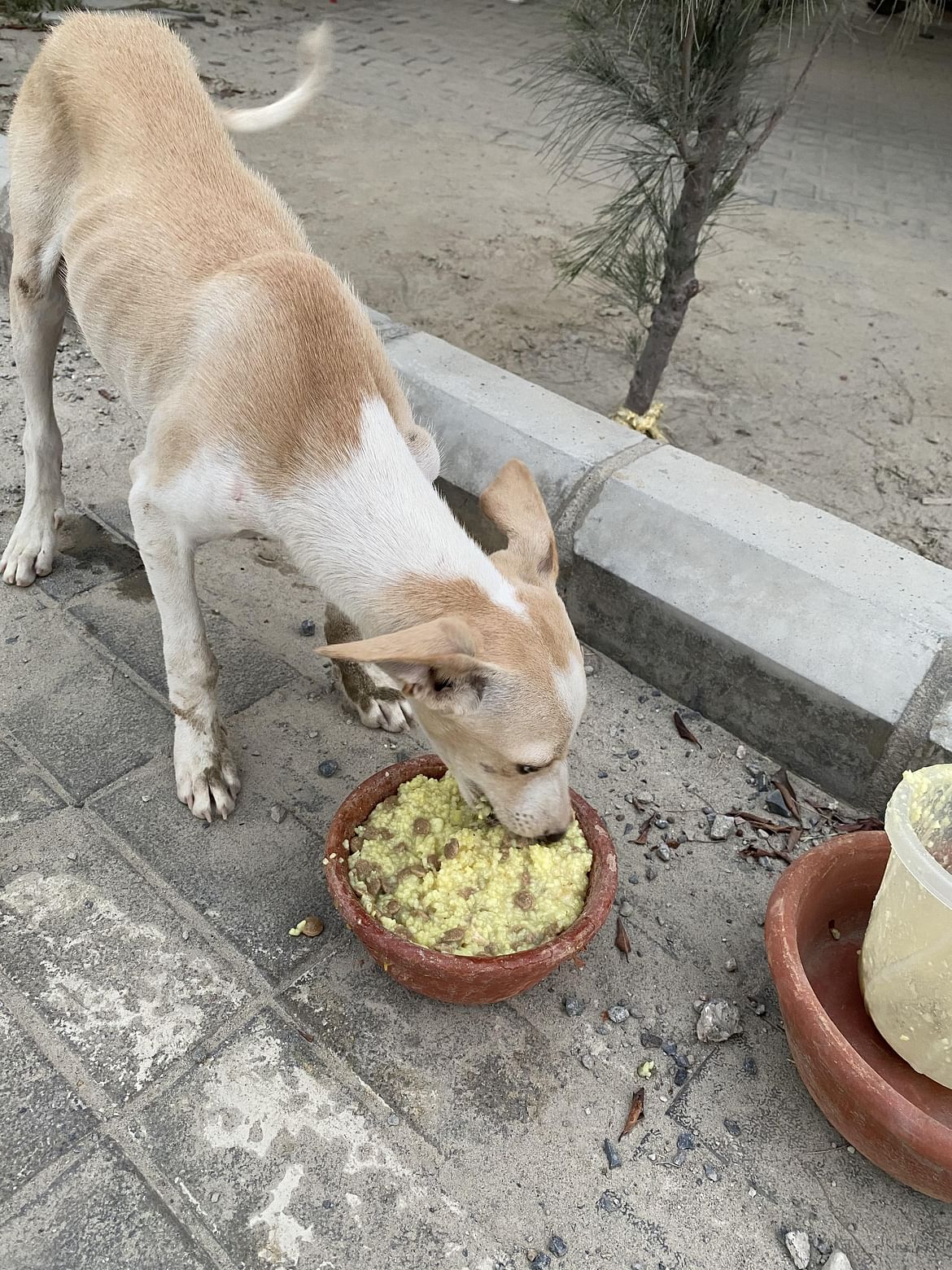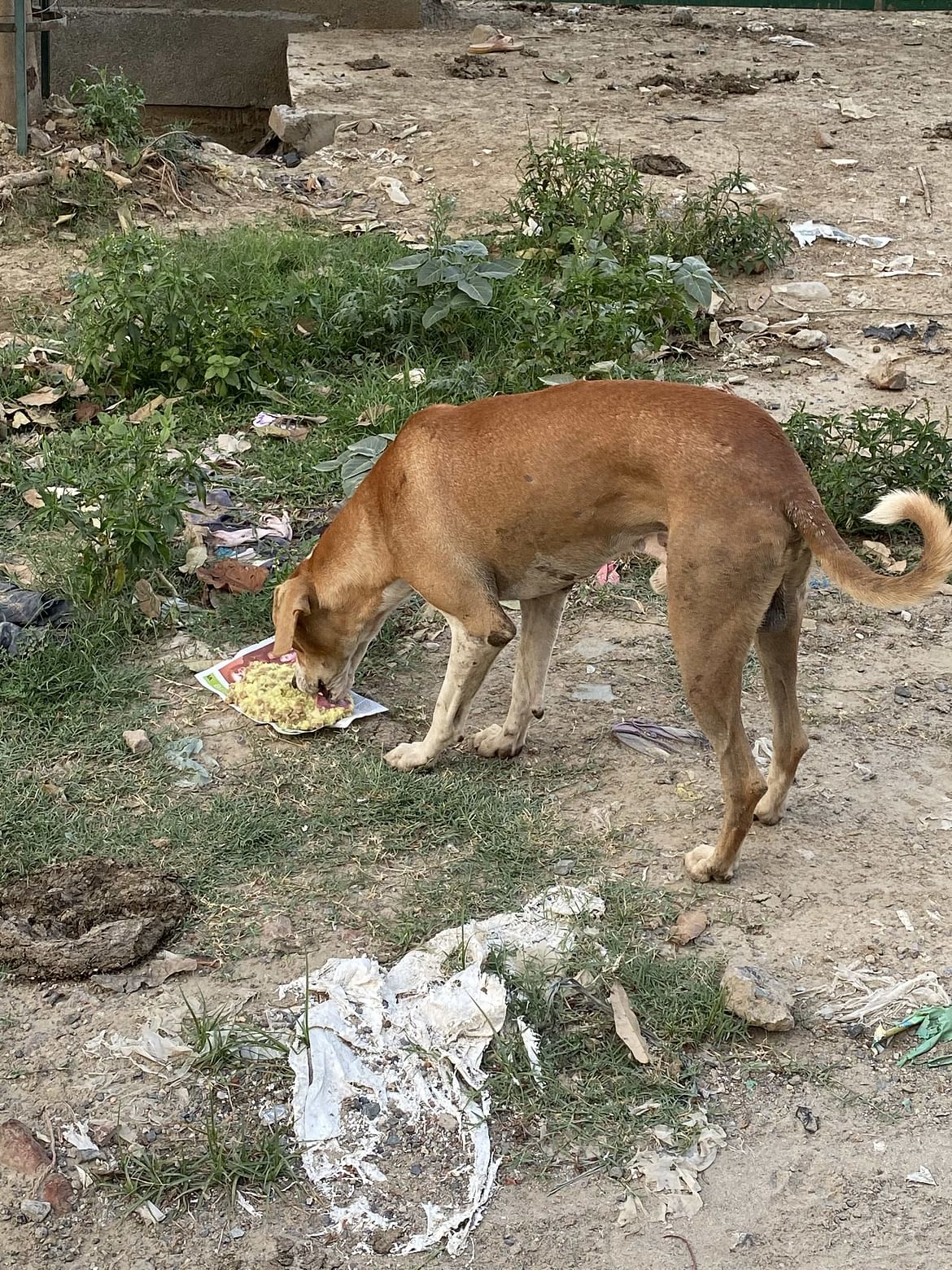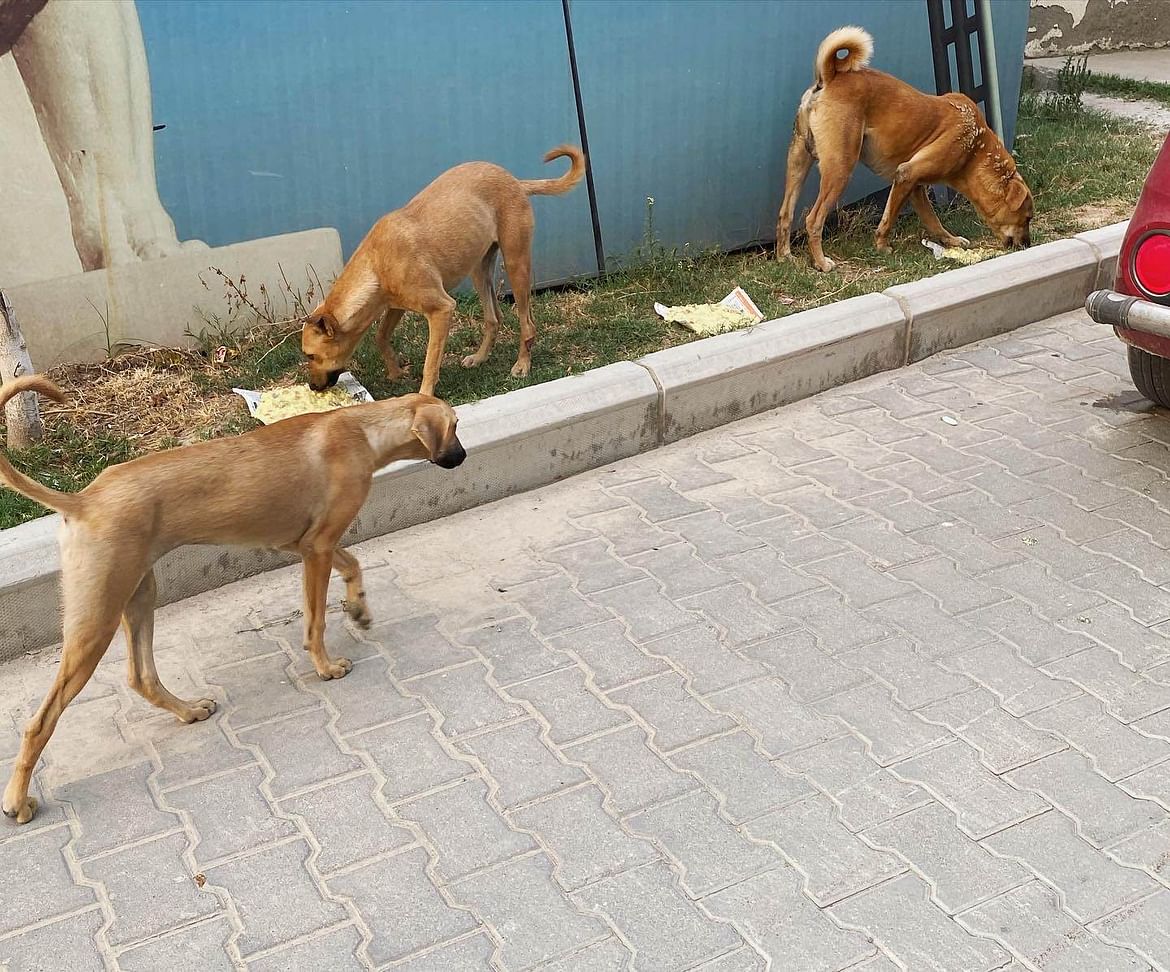 Most of the dogs fed under this programme are the ones stuck in under construction sites in Noida. Some of them have been abandoned there on purpose, while some were born in such conditions.
Meet Timmy, Tilly and Tintin, the triplets abandoned in a construction site in Sector 78, Noida.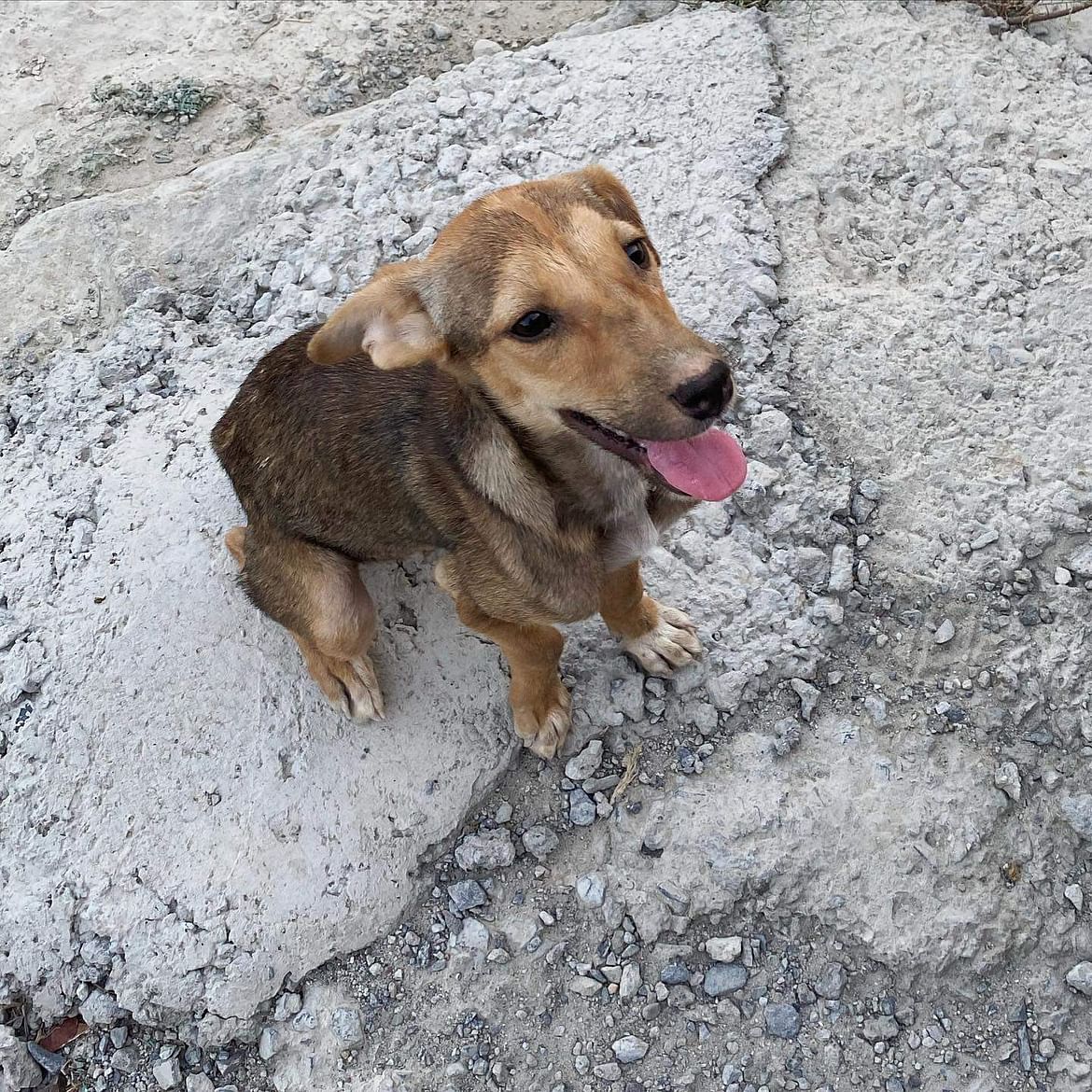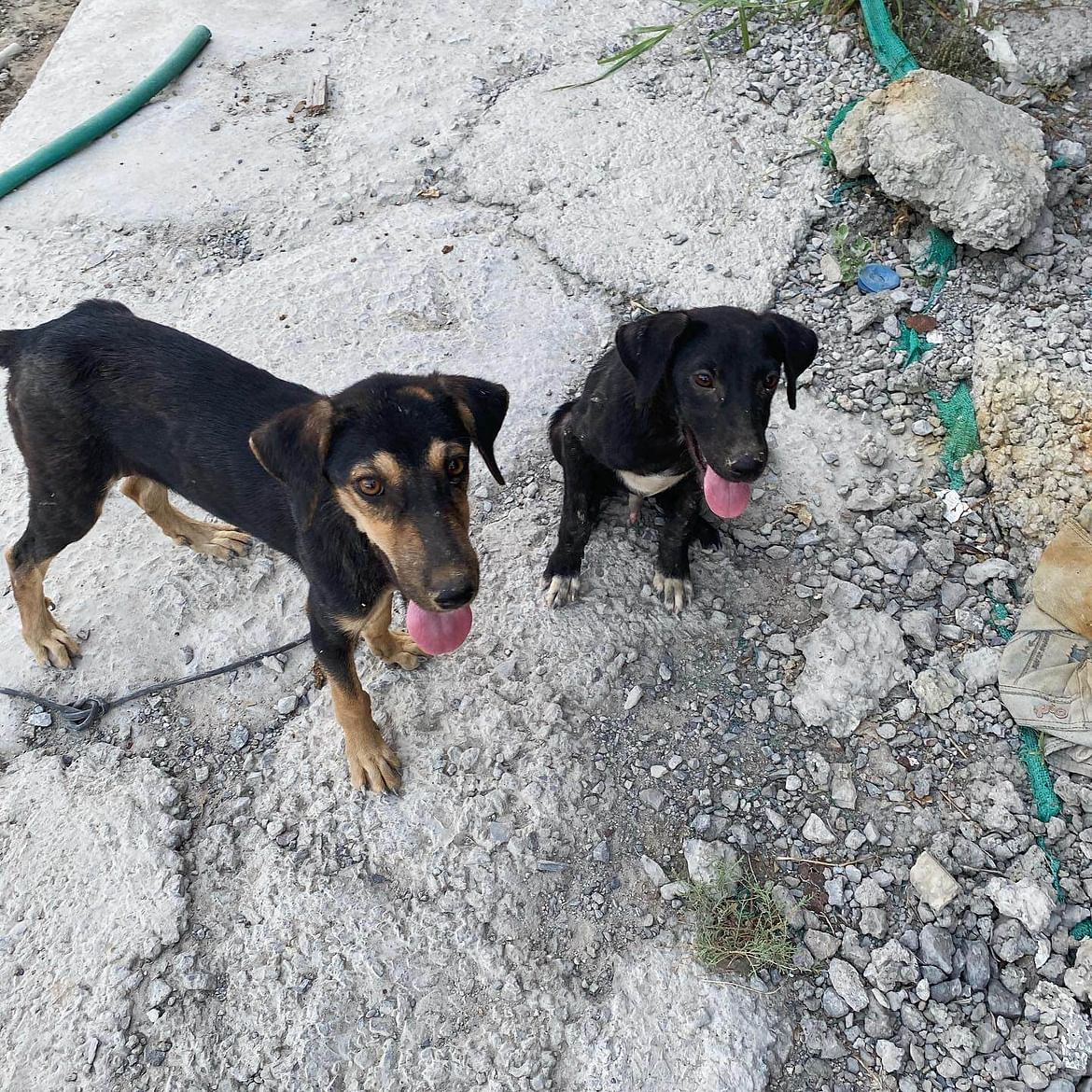 They were only skin and bones when I'd first seen them. These three are without a mother, all by themselves in an under construction property without a definite source of food and water. Since I've started feeding them, they get one meal a day of rice mixed with gravy pouches and dog food. I always keep extra biscuits for them, and there's a bowl of water which I fill everyday.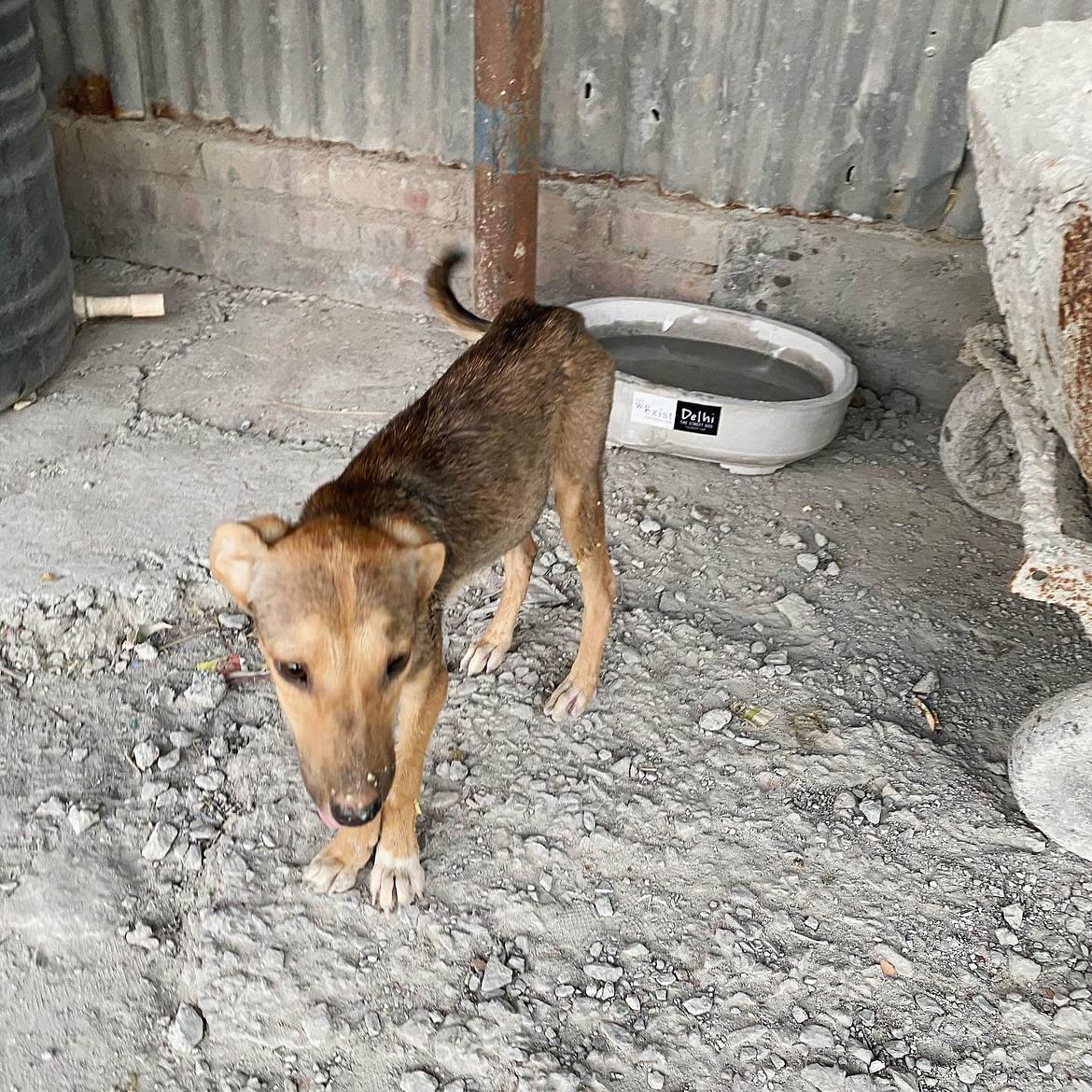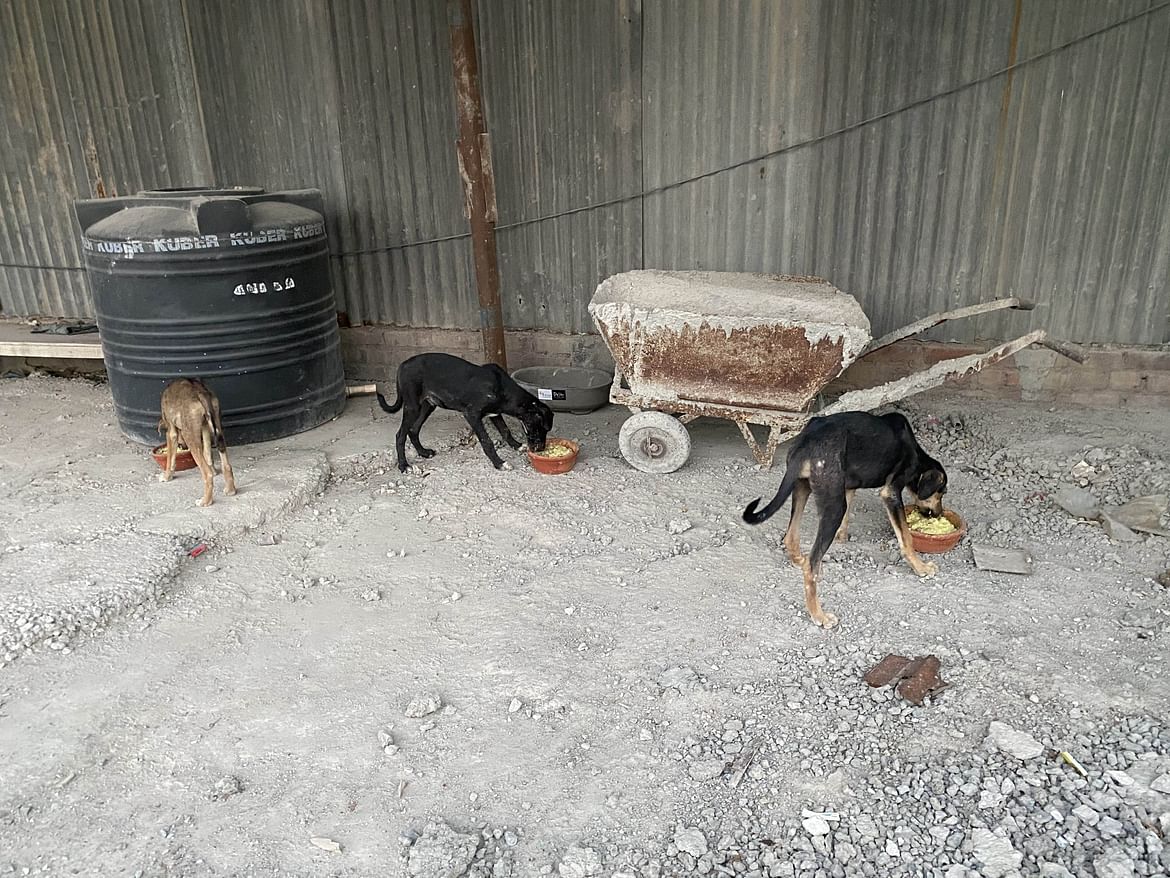 Just like Timmy, Tilly and Tintin, this campaign feeds many more dogs in need. I regularly feed 25 dogs at Sector 50, in a dumpyard. Here, all dogs used to eat off the garbage that was disposed. This led to a lot of infections, and the puppies would die of starvation or succumb to infectious diseases.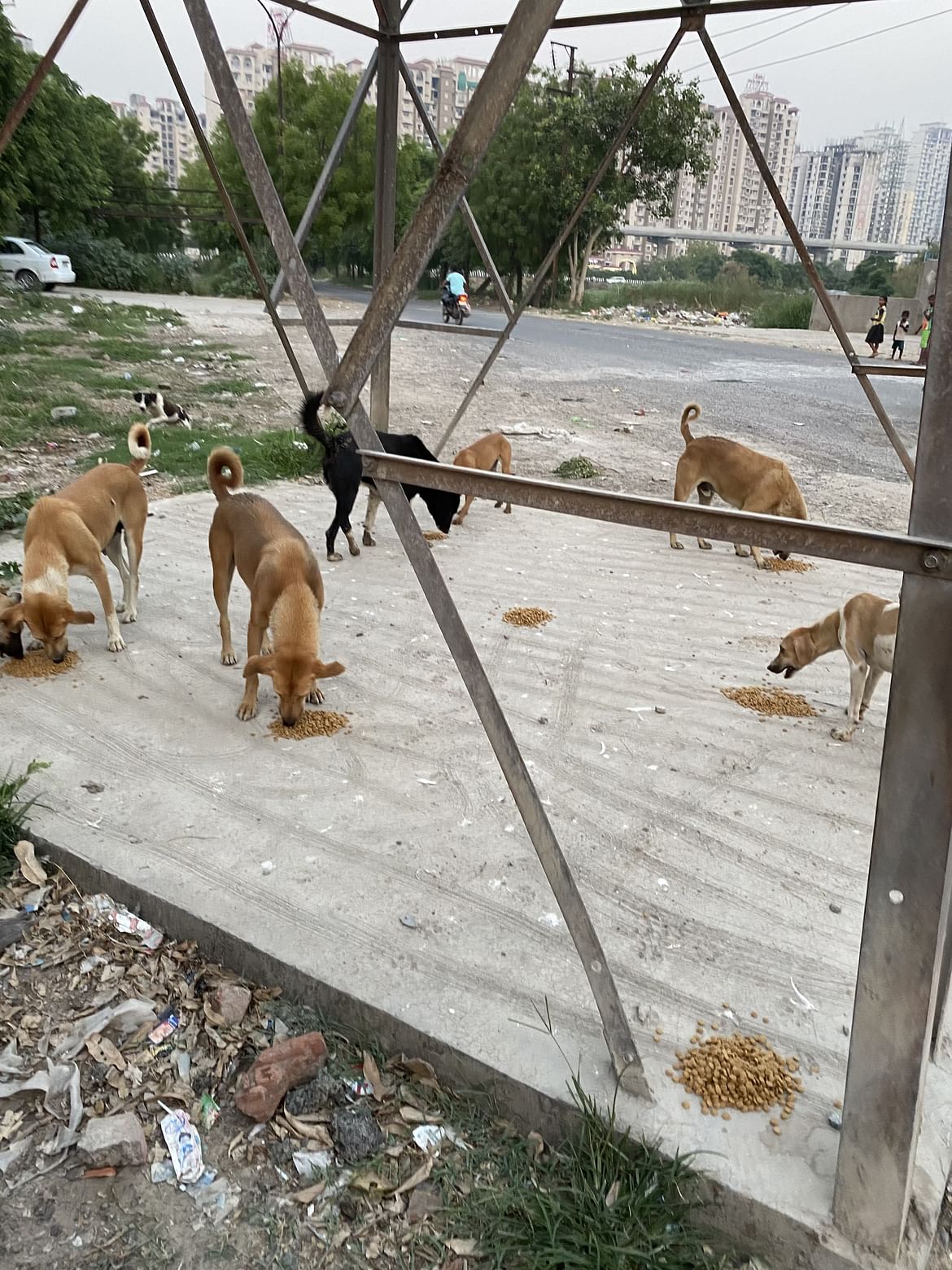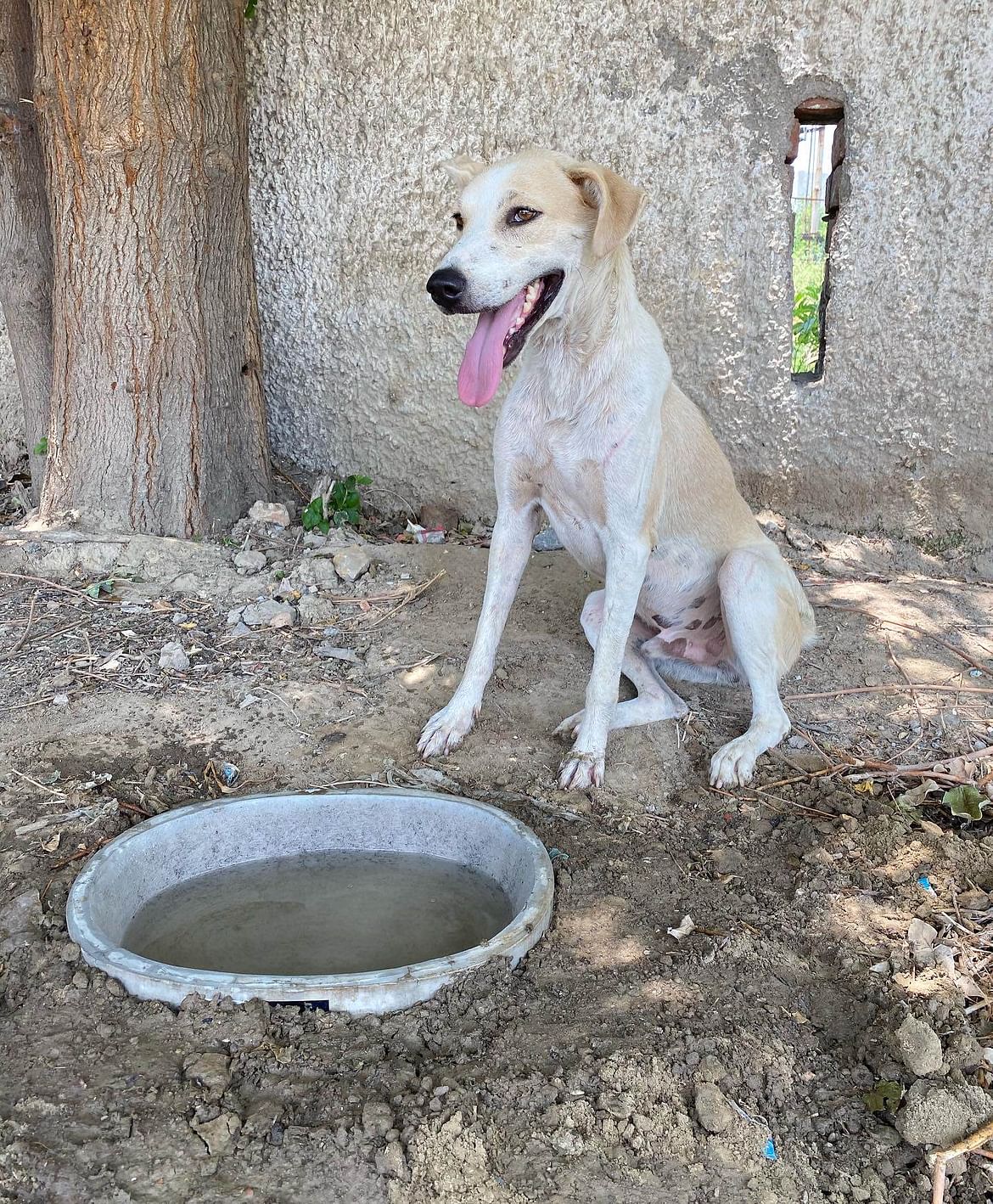 I've been feeding these dogs from the start of the lockdown, and they now have a water bowl too to enable them to beat the summer heat!
Apart from feeding, my charity also caters to medical treatment of dogs that I rescue on a daily basis. A few days ago, I found a dog with a chemical burn on her face.
Leila has been undergoing treatment at the hospital and now she's fit to release.
Through this charity, I've been able to save puppies from parvo and gastroenteritis.
Our charity rescued a little flower, Lily after she met with a horrible accident where she lost a finger and suffered from three broken bones. Shortly after this, she succumbed from parvo. I took her in, got her entire treatment done and now she's healing well at her foster.
Here's her before and after pictures!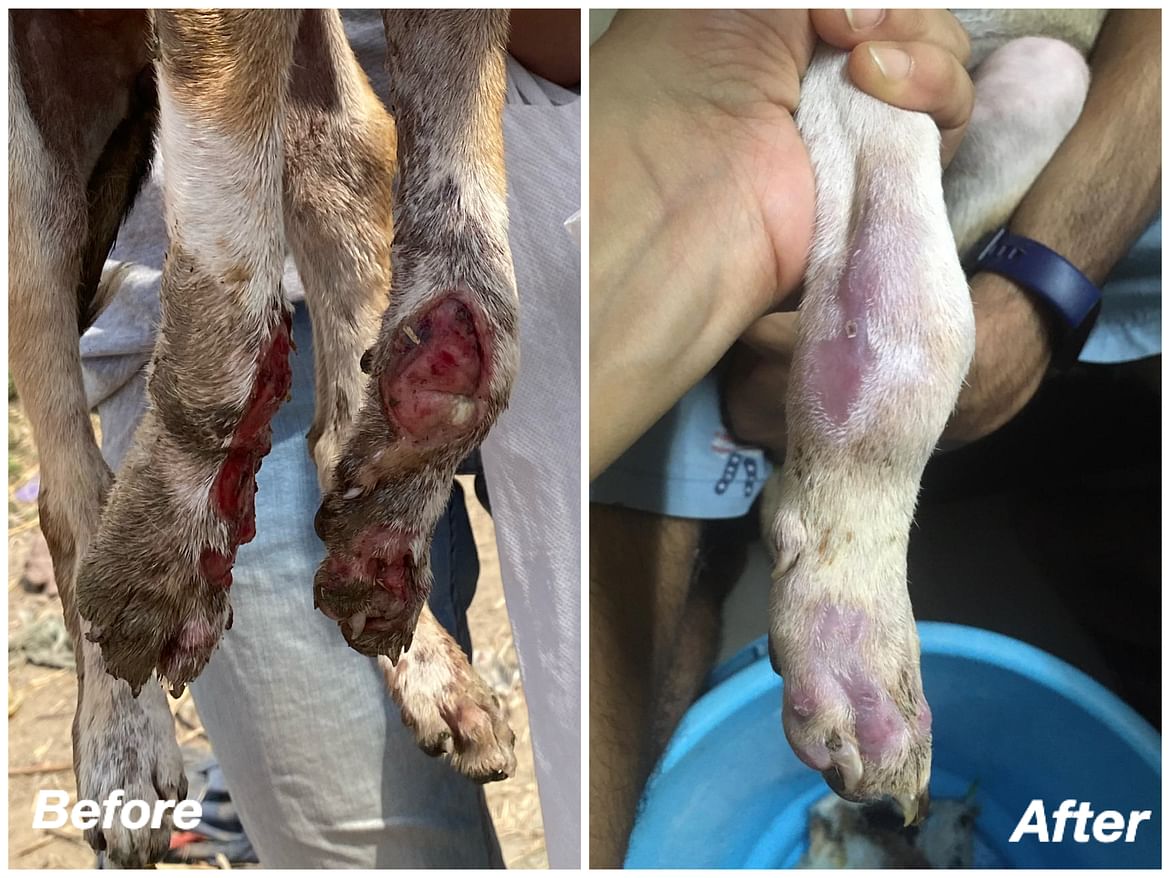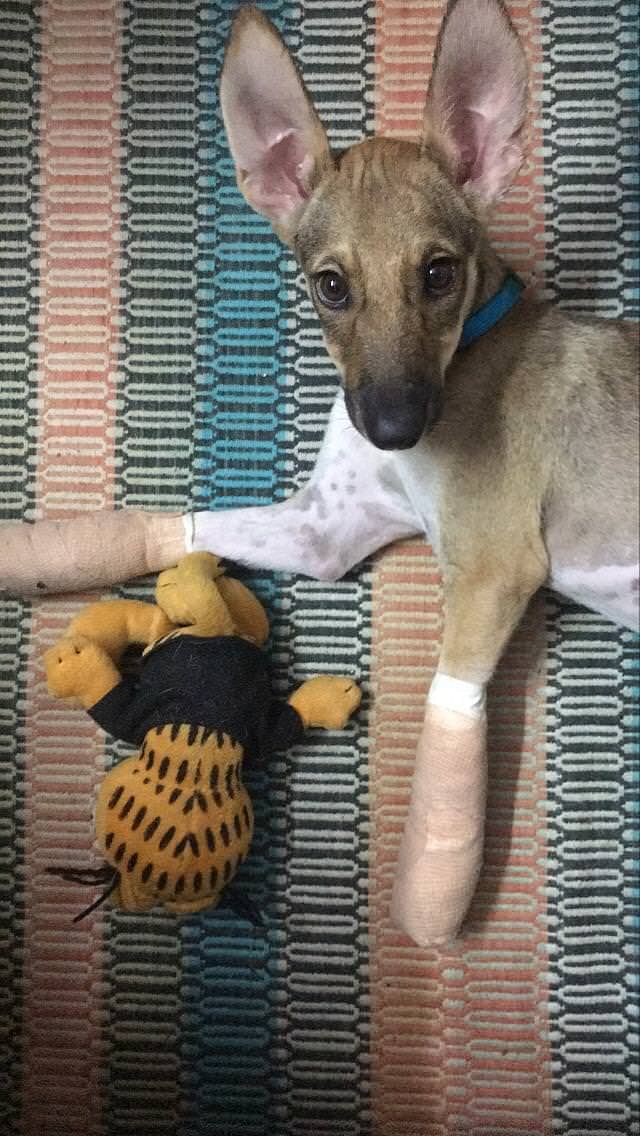 And this is how our Lily looks now!
I've been working for stray dogs for the last five years, and this charity was made to help all in need. I conduct sterilisation drives, vaccination drives, adoptions, feeding, rescue and fostering of dogs. I generally require funds for feeding and to meet with the medical treatment expenses of my rescue cases.
What I feed my dogs?
1. 5 kgs rice
2. 2 kgs pulses
3. 6-9 pouches of Kennel Kitchen gravy
4. 5 kgs of dog food
5. Chicken stock (occasionally)
6. Boiled eggs (once every week)
7. Dog biscuits everyday
My total feeding budget for a month for 120 dogs is approx ₹15,000. The medical expenses vary case to case.
I will not be able to run this charity if not without your help. Do consider helping me out a little bit every month, so I can keep this going. My charity also caters to many old and disabled dogs like Bhumi - she doesn't have one eye and her teeth are all rotten - but she's full of love!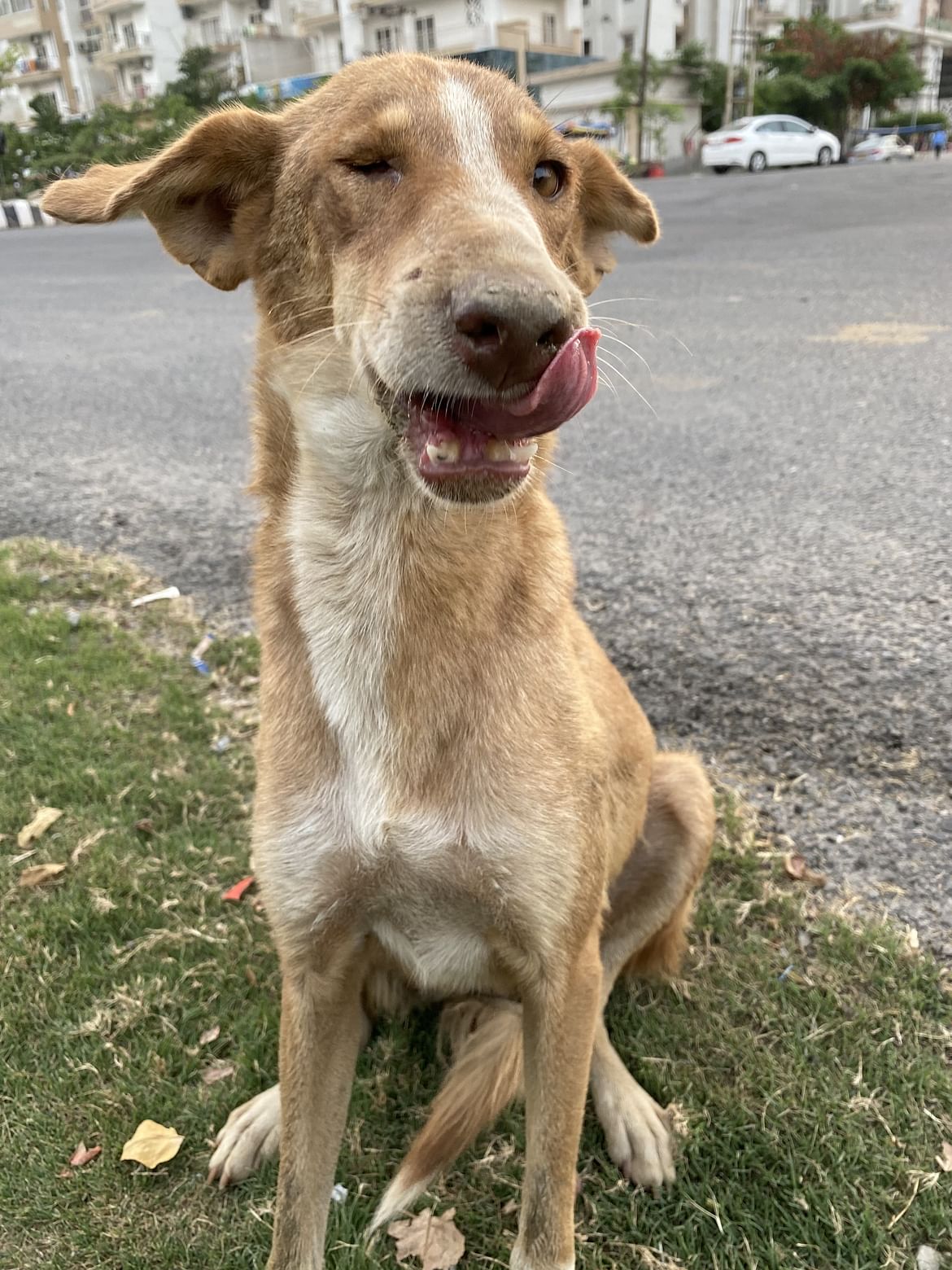 Thank you for the constant support and love 🌸