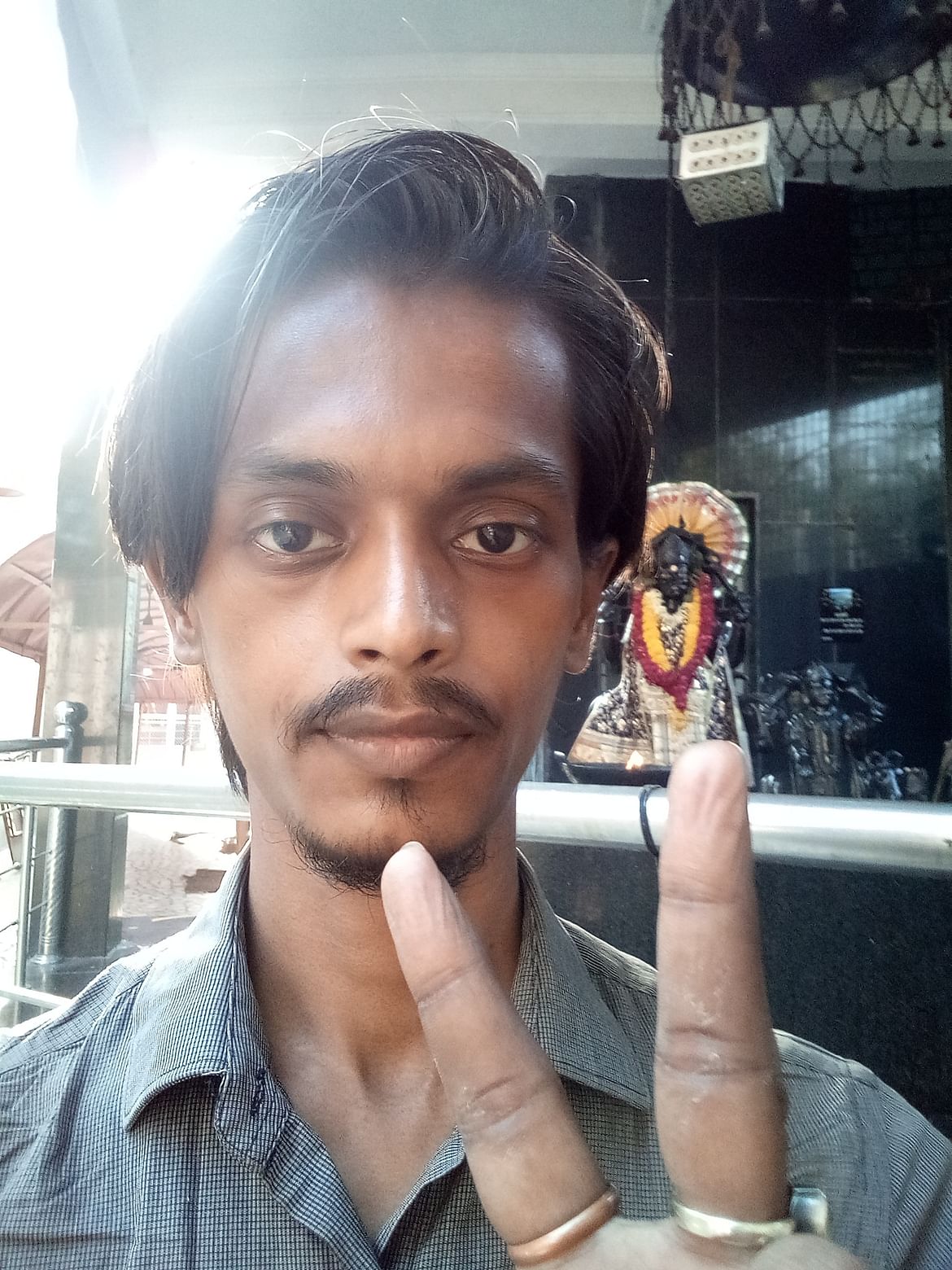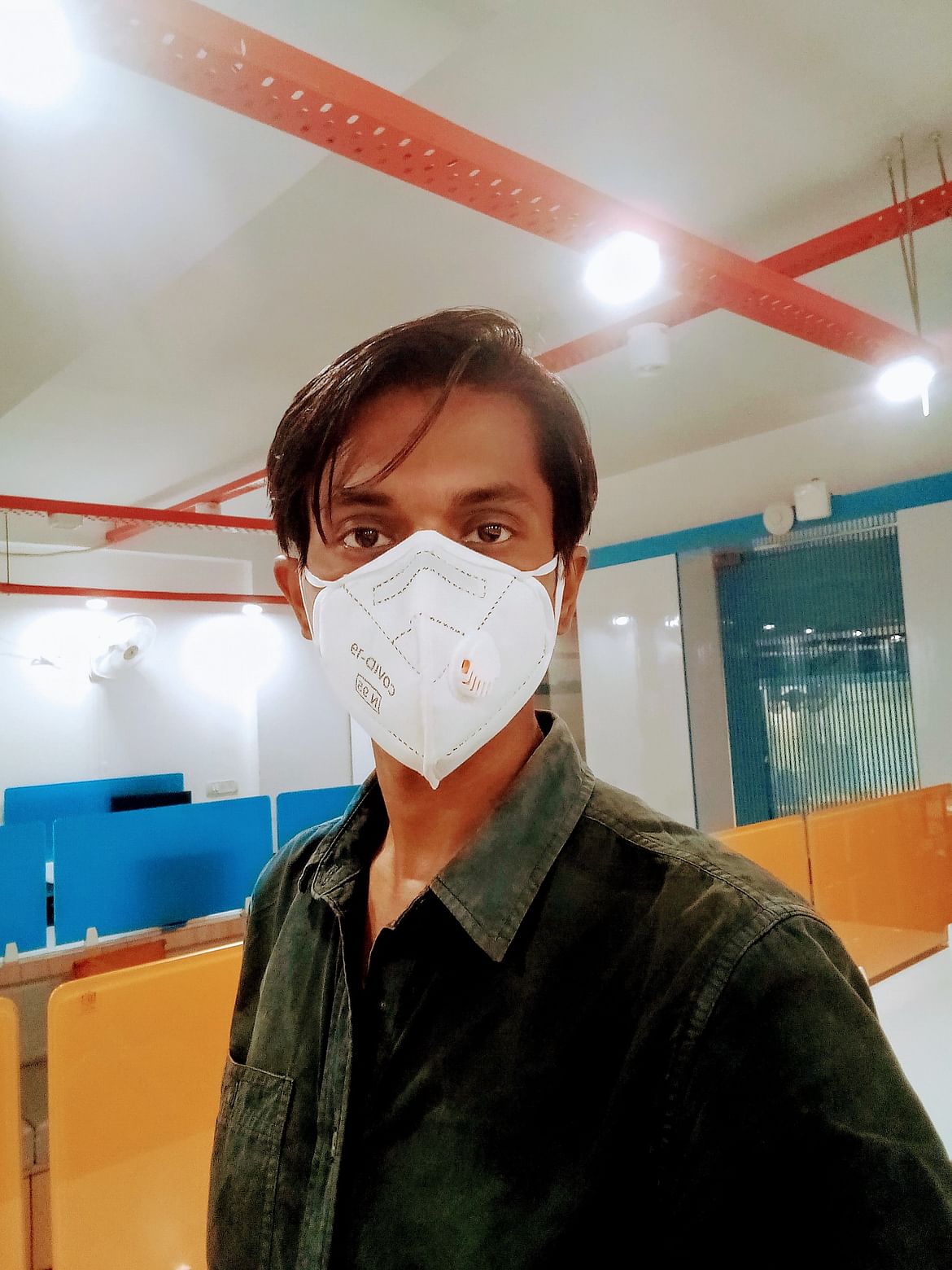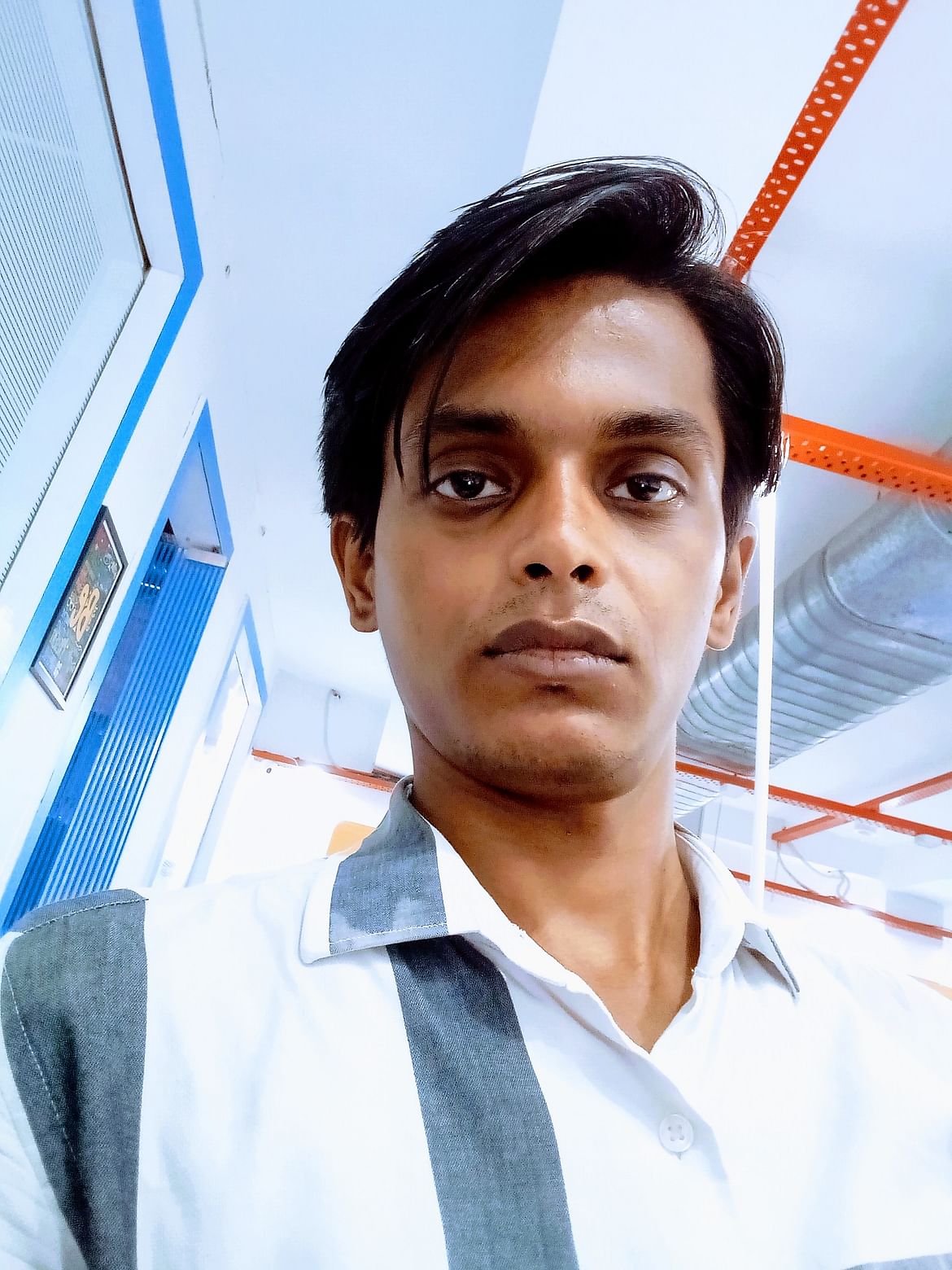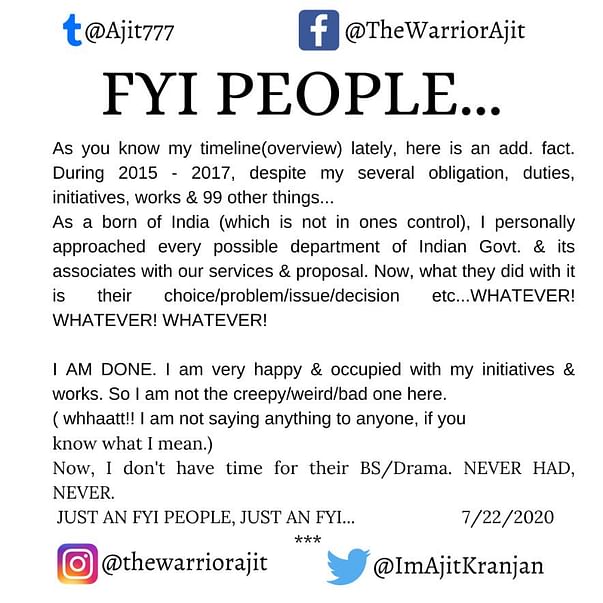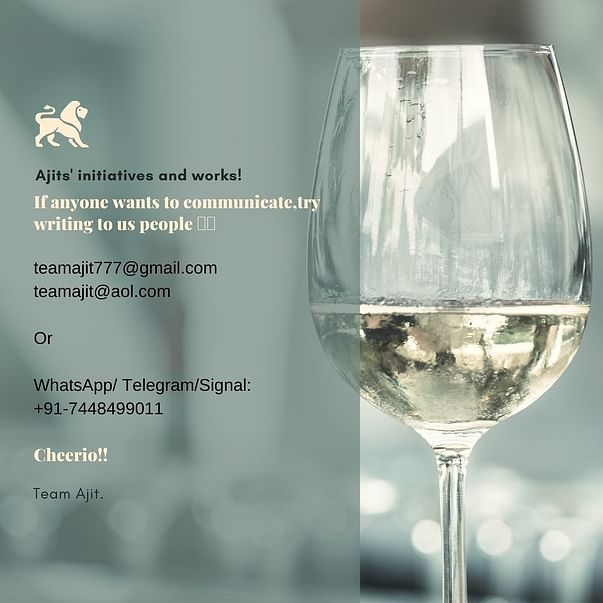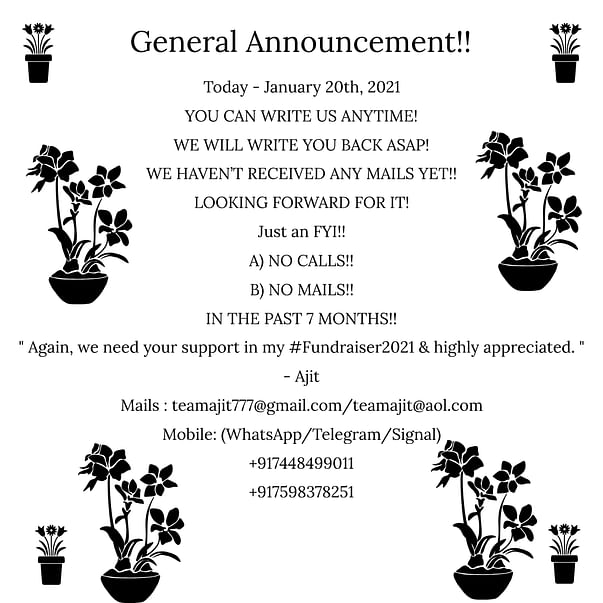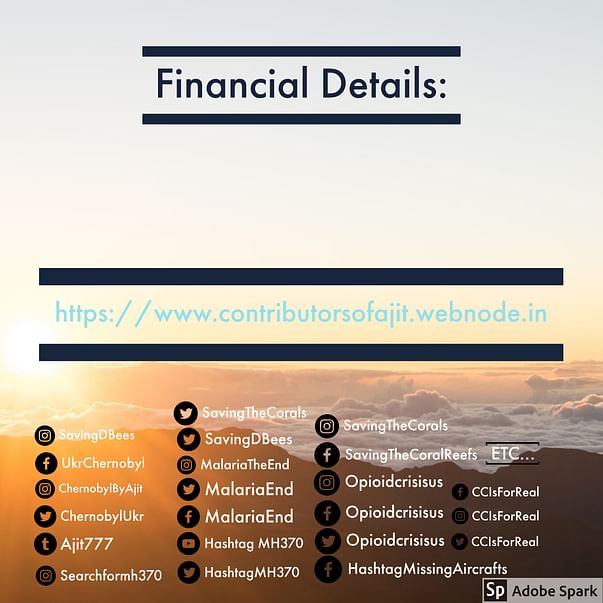 Ajit is leaving India for his works & Initiatives.(As I promised, a year ago.)

Ajit is leaving India for his works & Initiatives.( As I promised a year ago.)


My Dear People,

Hello it's me, Ajit. Love you all!! I have been available & posting continuously on all of my social media platforms since I privatized the profiles(in mid 2020) for the benefit of myself, my works & Initiatives.(Well, What Can I say, people?, I am allowed to do that!!). I am thankful for the much needed support, I received on time( love love). But I have been working tirelessly,since then. Now I am in need of your explicit financial assistance to leave India for my works & Initiatives purposes. The fundraising amount is around ₹ 4,95,000 INR only( 9022.90 SGD/6788.6773 USD only). I will give you the complete description.
I need them as follows just an FYI...
1) ₹195000 INR only (2674.32 USD only) for the past dues bills payments ( since 2018).
2) Rest amount of ₹300000 only ( 4114.34 USD only ) for (tickets to leave India+ renting hotel/home at the new location+transporting my stuff(books & others)).
3) Payment Gateway charges (₹) :11,497.49 INR only( here on this platform ).
4) Milaap Platform Charges: NIL ( Thanks to Milaap.org for that.)
[ Note: Update!
In addition, To calculate the payment gateway charges & goal estimation, I have used Milaap's Goal Estimate calculator online.
Just an FYI...&
Do the needful people.
& I am available 24x7 for your enquiries if any. In addition to that, the weblink for this fundraiser has been provided by Milaap.org (by default), I haven't chosen the link & I can't even edit the link ( just an FYI ). Hope it's clear now.]
Gross Total becomes ₹5, 06, 497 INR Only.

Now I cannot tell you where I am about to go because of security reasons. But once I reach at my safety, I will tell you all. The social media profiles were/are privatized for the same reasons & few others reasons as well. But it's ON (It was ON as well) & Thanks to your much needed & timely support. Love Love.
I am still in Delhi, India for the past one year since June 2020, preparing to leave India as soon as possible. But raising funds here is not working so I need your help.
I don't have much time, so allowing only 10-20 days for you to assist me.
Trust me I will pay every penny of it, once I will have it from my other sources, & if at all you want it.

For now if you still have any questions, mail me at teamajit@aol.com or teamajit777@gmail.com & I will reply as soon as possible.
My other places to visit:
Twitter: @ImAjitKranjan/@talktotheajit/@TheMaverickAjit
Facebook Page & Instagram:@thewarriorajit/thegreatwarriorajit
Facebook: https://FB.com/ImAjitKranjan2019a
Telegram: +917448499011
Tumblr: @Ajit777
WhatsApp/Signal: +917448499011
For more about my works & Initiatives
https://CONTRIBUTORSOFAJIT.webnode.in

Looking forward for your cooperation, support, Contribution & all good things....Love Love🌷🌷

Financial Assistance for Ajit to leave India.
Cheerio!🌺🌷✌️👍💮☸️🐚

I hope I am not asking a lot. ( Changes are susceptible )
In addition to the amount above, I might need ₹ 3 lakhs INR more ( Important Miscellaneous ). Just saying!!

- Ajit

Here are the details of what happened in the December 2019? ...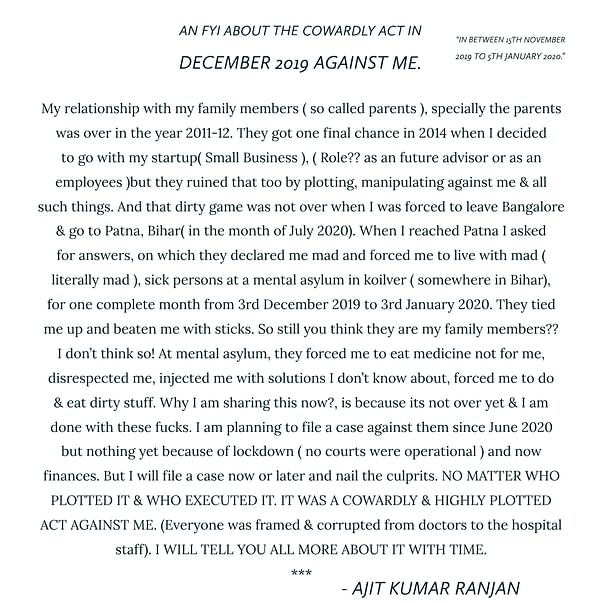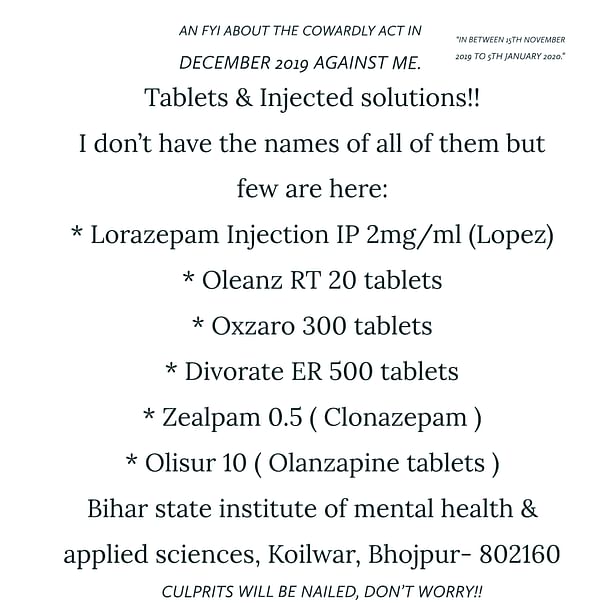 Just an FYI....
🌷🌷🌷