Shri Shakil Alam is a resident of village Aliganj of district Kishanganj at Bihar. The lady in left side is his mother and the lady in right side is his wife. He is also a beautiful daughter. His family is complete based on his earning.
Shri Shakil Alam returned village during COVID19 lockdown period. He was a daily wage worker before and through the times, has been helpful beyond his means, happy, chatty and optimistic despite his circumstance, loving in every breath he has taken! Around a year ago, his life took an unexpected, dark turn and he was diagnosed with cancer in his lag. He's suffering from cancer and is undergoing treatment at Hospital of Purnia, Bihar.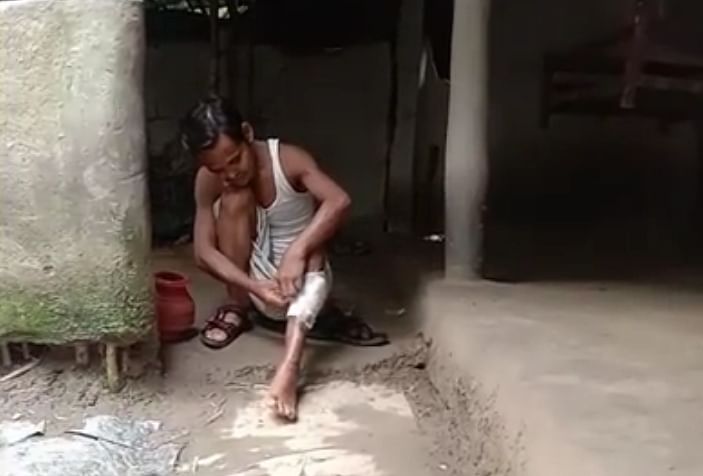 afifa foundation along with Yuwa Sangathan Kishanganj has done all it can to collect the total amount required for the treatment but Rs. 8,26,000 more is required to pay for all the medical expenses. As the amount required is huge, I request you to kindly contribute towards the treatment and help during this time of need. Each contribution is important! Please help us raise this amount by clicking on the donate button and sharing this page with your friends and family.
We are grateful for your help and wishes.
Thank you.