Until last year, Beed-district resident, the young Priya (17 years) used a cloth to contain her period flow. But after seeing a film on the impact of this on her personal hygiene and the repercussions of using this, she rebelled and was the first in her family to use a sanitary napkin. The sanitary napkin gave her wings and transformed her life. Unlike two of her friends, she didn't have to drop out of school due to the persistent red dot that would have stained her skirt as it was now contained. She ended up scoring 80% in her Class 12 science exams. However, she is one of the lucky few.

A BBC story quotes Shailja Mehta, who works on issues of adolescents at an NGO, Dasra. She said that "During our conversations with our partners in several states, we heard that only 15% of girls had access to sanitary napkins during the lockdown. With schools shut, the girls are getting pads only through the community health workers who are handing over whatever little supplies they have."

India's National Family Health Survey 2015-2016 that estimated that of the 336 million menstruating women in India, about 121 million (~36 percent) used sanitary napkins. The rest, unfortunately, have to use cloth, rags, husk, or anything that they can find to stop the flow. A 2014 report by the NGO Dasra titled Spot On! found that nearly 23 million girls drop out of school annually due to a lack of proper menstrual hygiene management facilities.
In the hope that this story does not repeat, especially for thousands of rural girls in Maharashtra, the Kanyaka Foundation has started the Red Dot campaign.
Your contribution could change the lives of girls and not only keep them in school longer but also help facilitate better personal hygiene for them. Your money could avoid a red dot and help keep a girl in school!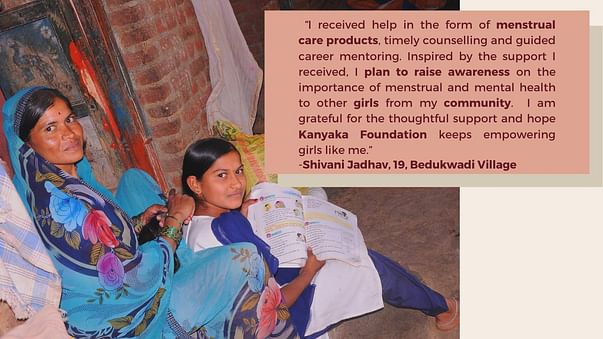 All contributions will receive the tax benefit, please get in touch with us for receipt at kanyakafoundation@gmail.com
How will your contribution support girls?
Access to education in rural Maharashtra is still an uphill battle for girls. The ASER 2018 report states that 17.3 percent of girls aged 15-17 are still out of school. Societal norms, lack of menstrual health support, and poor infrastructure forcefully stop girls from attaining school education.
Let alone the dream of college life. Besides, they face various other challenges such as acute poverty, early marriage, lack of basic healthcare facilities including access to menstrual products, and mental health support.

Our intervention area, Beed, is considered as one of the backward districts in Maharashtra. Beed has accounted for the highest number of child marriages in the past – nearly up to 51 percent of the girls get married before they turn 18 (NFHS, 2018). Absence of quality education, mentorship and assisted career guidance refrains girls, parents, and the community-at-large to make informed choices, thus, directly leading to following the illegal route of child marriage.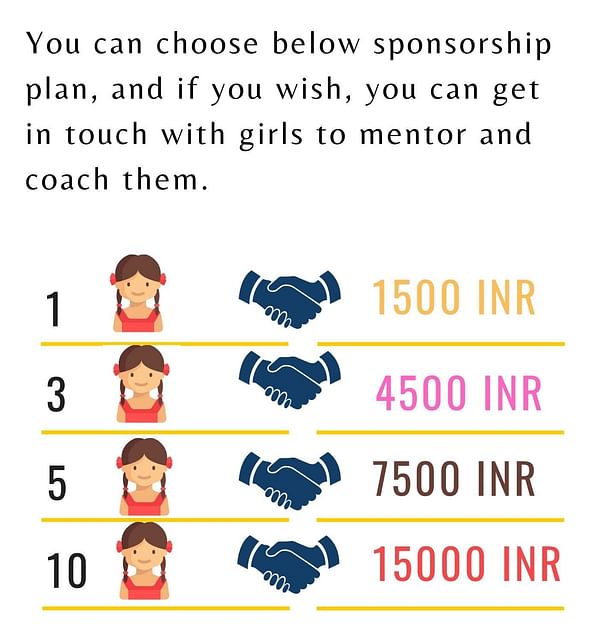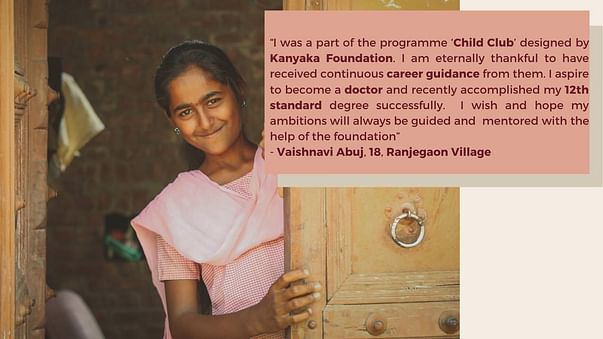 The pandemic and the resultant lockdown have severely impacted every element of our lives. For some children, for whom the school is the only source of a decent mid-day meal and sanitary products, this pandemic has been snatched away from them. Let alone the impact of it on girls – restriction on movement, increase in alcoholism, especially among older men, at home, increase in a number of early marriages, child trafficking, reluctance or lack of resources to spend on menstrual products, and poor to no access to education will certainly push girls from rural areas towards the bottom of the pyramid. And in this scenario, will the mental health status of the adolescents from such areas be considered? Well, this particular question is one of the biggest reasons for Kanyaka to design a holistic intervention to cater to the dire needs of the girls from this area.
Your kind support will provide our girls with monthly menstrual product supply, online mental health counseling, and direct mentoring and coaching. Your contributions will directly support 1000 girls from Beed district, one of the most underserved in the state of Maharashtra. It will allow them to continue their education.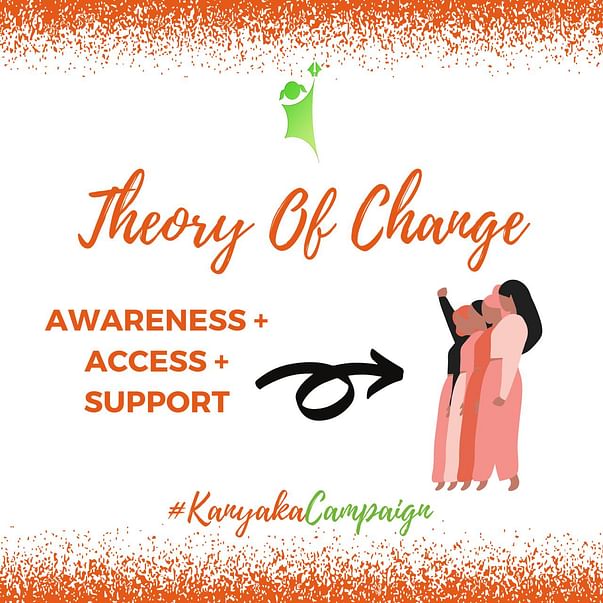 Our story
Kanyaka Foundation
is on a mission to empower young girls in rural Maharashtra by providing them access to improved menstrual, mental health facilities resulting in helping them continue their education and dreaming of having a career. Our planned initiative aims to holistically equip 1000 adolescent girls aged 13- 19 from five schools, and communities from the underdeveloped Beed district in Maharashtra. The mission will be realised through a simple three-step approach:
Provide access to menstrual products, awareness, and guidance on personal hygiene
Dedicated mentor support to build better communication skills, enhance critical thinking, and invoke more self-confidence.
Create an ecosystem of support by engaging and partnering with local CBOs, ASHA workers, SHGs, groups, and NGOs to facilitate effective on-ground implementation.
We are committed to making a difference. Your contribution will only bring us a step closer to our goal to help adolescent girls.
Kanyaka's Approach:
Empower| Educate |Liberate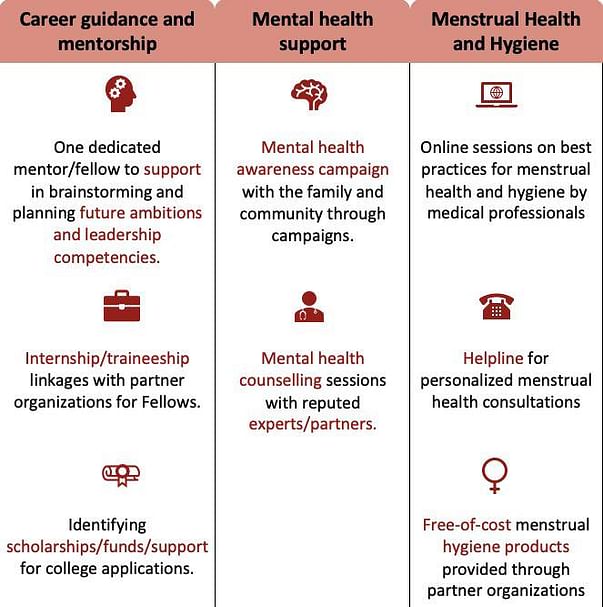 Contribute to Campaign Red Dot and help a girl-child get that education that she deserves!
Note: Please reach out us for Tax Benefits at
kanyakafoundation@gmail.com