Nicole was bought by her owners so that they could make use of her for breeding. Little did they know she had a gynaecological disorder which made it impossible for her to produce puppies. The owners felt she was absolutely useless. She lived in a cage for 4 long years. She was not fed or taken out for walks regularly. She would sit on her on poop and pee, hungry and thirsty for days. Years of torture, neglect and caging made Nicole an angry Dog. The owners tried to get her adopted a couple of times, but the adoption failed because poor Nicole was terrified of humans.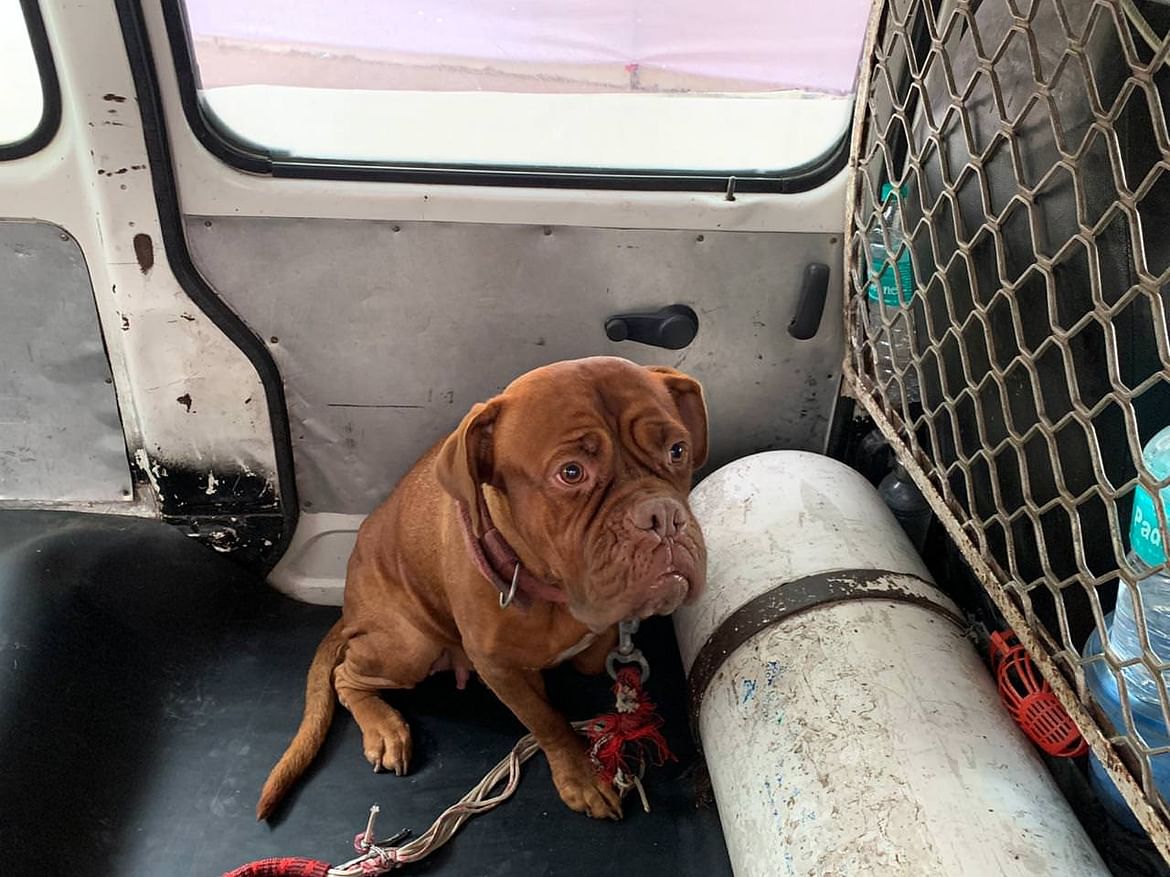 Nicole was rescued from the clutches of his cruel owner on Dec 16th 2019. The rescue wasn't easy, her owner was a goon and wasn't letting go of Nicole. We took out Nicole with great difficulty and moved her to a special foster care where she is being given training by a Canine Behaviourist. She is on behaviour therapy for her pent up frustration of years. Nicole is finally opening up. She is getting to know what love is. She if finally trusting humans now. Her health is getting better. She has made friends with the other dogs at the foster care too. Nicole is going to be up for adoption soon. We are determined to find the best family for Nicole, a family that will give her all the love she deserves and make up for whatever happened to her in the past. We need your support to help Nicole.
Please help by donating for Nicole's Foster bills from Dec 16th Till now. For more info, please WhatsApp on 8652114494.