About the campaign
"Shakti- the power to scars" is a fund-raiser campaign for Acid attack survivors initiated by Aspirant India Initiative. The campaign is organised so as to support and increase awareness about the acid attack survivors. Acid attack is a grave offence and for its survivors, it's not just an attack on their skin but also on their dreams and aspirations. We believe that our endeavour helps in empowering the survivors and the resources serve as an aid to them. The campaign believes in bringing together people of all facets to contribute to their upliftment and better living standards.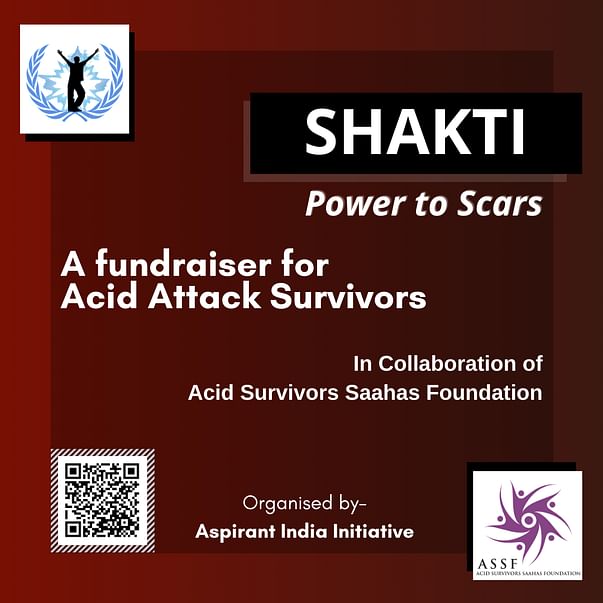 Our Vision
With this campaign, we aim to cater to each and every survivor who needs our support by ensuring them basic amenities like food and water, clothing, education, etc. so that they are really able to develop and grow well. Our vision is to create a safe and sound environment and to the aware maximum number of people about this heinous crime.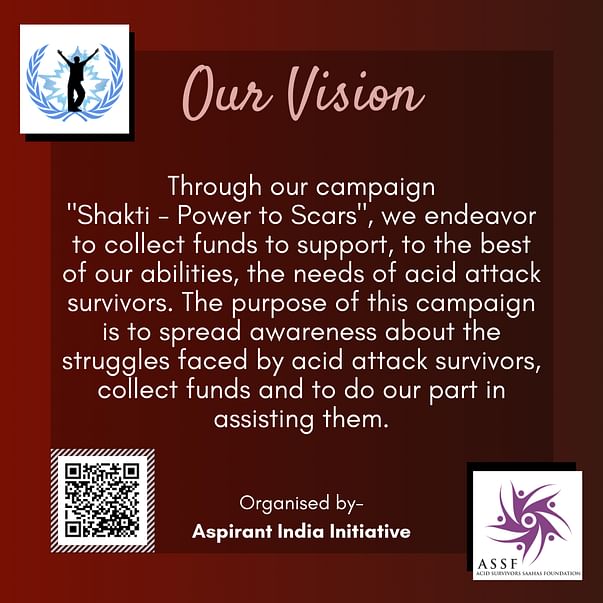 In collaboration with
The campaign "SHAKTI - Power to Scars" is launched in collaboration with Acid Attack Survivor Saahas Foundation (A.S.S.F). This organisation was founded by an acid attack survivor Mrs.Daulatbi Khan in the year 2016. A.S.S.F was established with an aim to provide shelter to the acid attack survivors and focuses on spreading awareness about the aftermath of the attack and its consequences and till date has provided end to end support to more than 30 survivors which include surgery of 9 of them. The pandemic has caused a serious backlash in terms of amenities and progress of these people. And, thus A.S.S.F is also providing aid during the tough time of this global pandemic to the ones in need. The aim of A.S.S.F and Aspirant India Initiative together is to create a safe and pragmatic environment for the survivors of acid attack.
About Aspirant India Initiative
Aspirant India Initiative is a student-led educational enterprise with a vision to build perspectives and promote quality education. The initiative focuses on discussing the issues encumbering the development of society. We desire to build an informed society with a critical social dimension. In light of this unprecedented situation, the campaign envisions to spread awareness about the unnoticed issue of acid attack and draws the attention of the people to contribute to support them.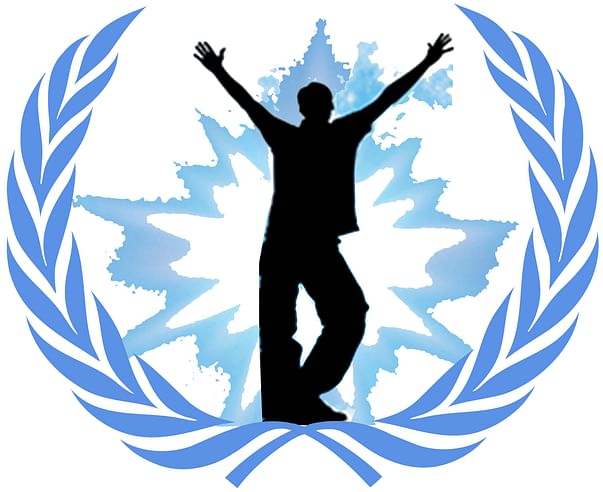 Reason behind the Campaign "SHAKTI"
The pandemic has struck the acid attack survivors quite hard as it has impacted their only livelihood and other basic needs. The part you donate can help them by the support of A.S.S.F in the following ways :
To cover their monthly financial needs like ration, clothes, etc.
To provide proper medical treatment in the best possible manner
To provide them with education and generate livelihood.