Brutally Abused Animals Need Us All!
They Need A Home They Can Call Their Own...
This is Luck. He was brutally beaten & left to die with a broken skull!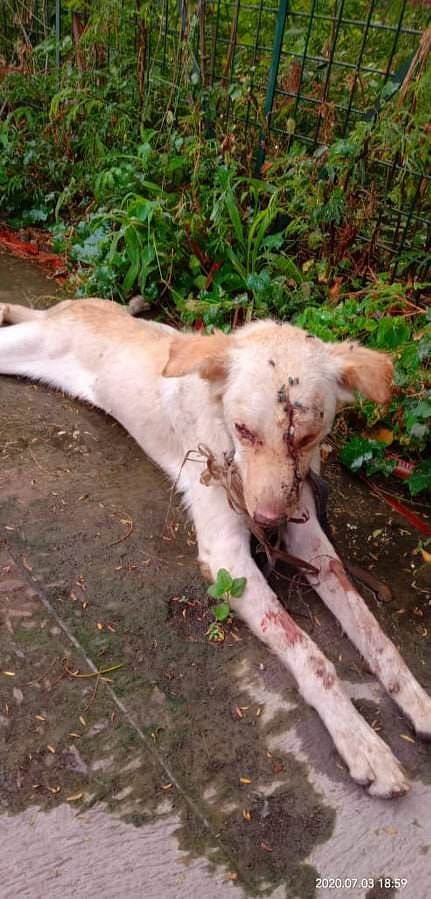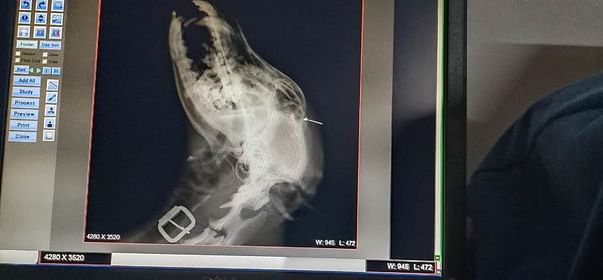 I am writing this on behalf of SMART Sanctuary and this is to give you a brief about this organization. My Wife Kaveri has been for the last 19 years, working selflessly for the animals which are in distress. She had to undergo life changing surgery at the age of just 28 years to fight a deadly disease, but that only boosted her morale & dedication to help more & more Voiceless in need!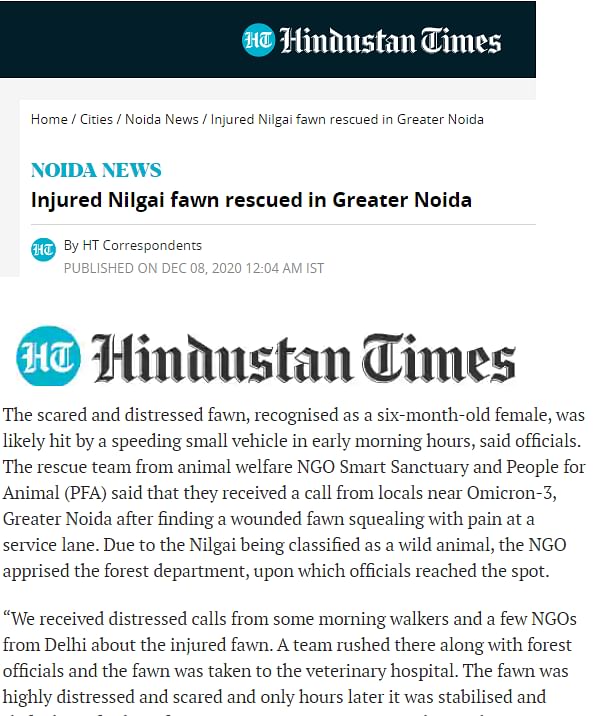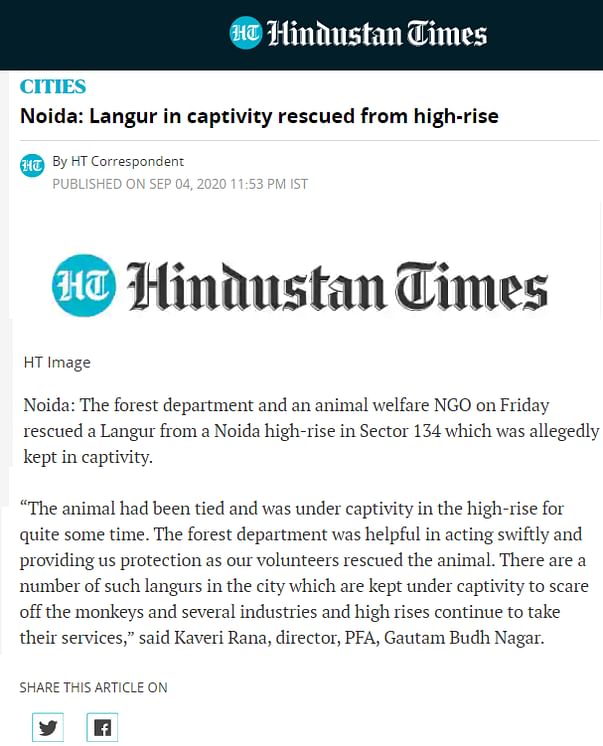 So far we have 31 adopted animals at home and more than 150 at SMART Sanctuary.
We have been successfully running a rehabilitation center for disabled animals for past many years, thanks to our benefactors & Milaap.Around 7000 plus animals have had complete recovery through rescue, surgeries, rehabilitation & treatment till now, which includes dogs, cats, birds, rabbits, calves, langurs, monkeys, donkeys, goats, etc. We have also rescued and rehabilitated more than 1500 snakes, which otherwise would have been killed by the scared natives.The ongoing process of saving treating the injured ones, made us realize that abused and permanently disabled animals need lifetime care and could not be left back in their original territory, this made us start a forever home, Sophie Memorial Animal Relief Trust to give permanent free shelter, a healthy and happy life for all such disabled injured voiceless souls. To fund this project for initial two years, we had to put all our life savings & sell few of our only
possessions
. Then Milaap happened & helped us build one forever home near Greater Noida for such souls. We have suffered major setback due to Covid19 Pandemic and our current Sanctuary being infested by deadly snakes! We lost 5 of our oldest resident babies to
venomous
bites & had to shift the most fragile ones back to our home.
Despite all our trying, we haven't been able to get electricity connection as the leased land doesn't qualify as either residential or commercial and rely on invertors and expensive generators to keep our residents safe from extreme heat and safeguard them from reptiles.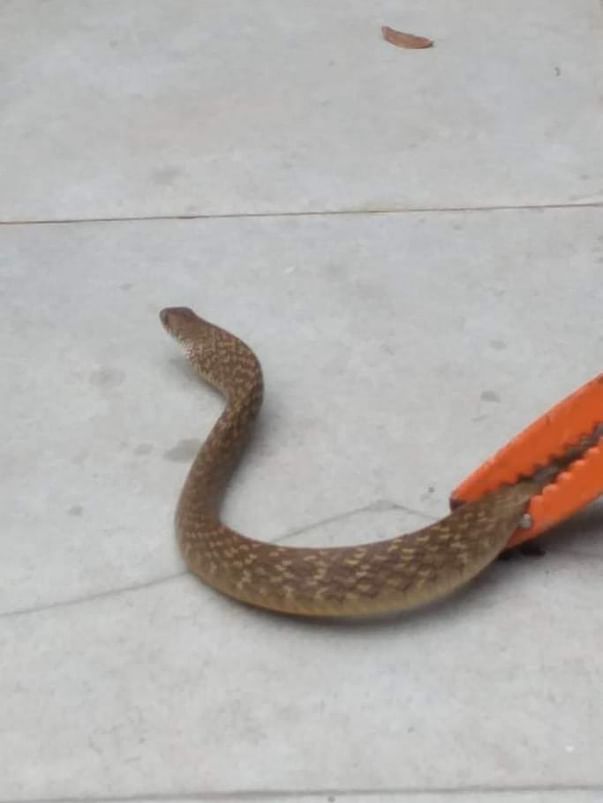 Now we have the utmost biggest challenge to strengthen and protect the whole setup and also build a better one. Everything has to be started from scratch, the urgent need is to build a new and stronger permanent home for these helpless handicapped animals and to keep them safe from any such future calamities!We already started the construction of the new Safe Sanctuary through credit from friends, but still the Voiceless Home would need substantial funds and huge support from you all to restore and sustain the precious lives.
Daily increasing count of animals as we never say No to a disabled one, and managing the monthly expenses of the old Sanctuary is also major task in front of us. The Sanctuary has a monthly recurring cost of 375000/- and at present there are more than 200 dependent animals in their forever home at Nawada.
We will be constructing rooms, barns, sheds, puppy ward, paralyzed ward, a Blind ward and a Senior Ward at the new site. Permanent water source and storage will be built to keep our resident animals free from worries of water shortage. Sophie needs compassionate humanitarians & animal lovers like you who can contribute to the survival of the sanctuary of the abused voiceless, a happy Forever home for these beautiful souls. Please do come forward and donate whatever you can !
This poor
male calf, Bansi
was abandoned on road as he cant give milk! He was rescued
brutally injured
with torn ears. He is under treatment and is our permanent resident now.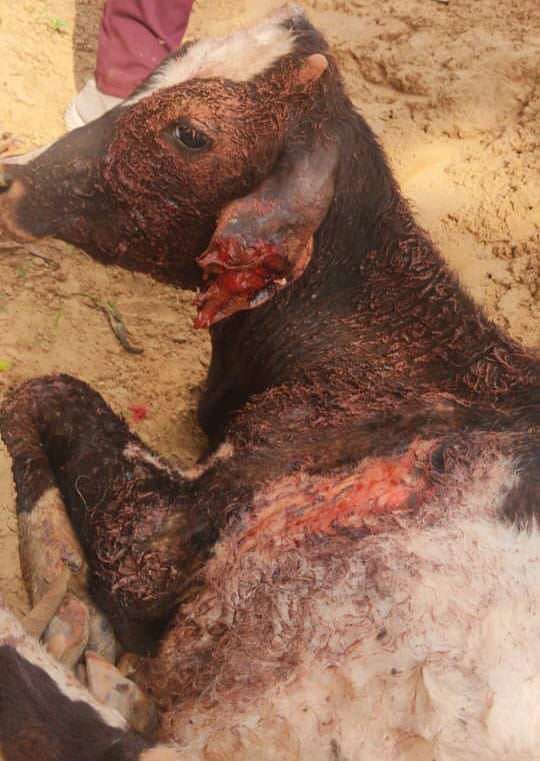 Noah, the cute donkey was found paralyzed with both front legs brutally injured. He was promptly rescued and is now recovering with us.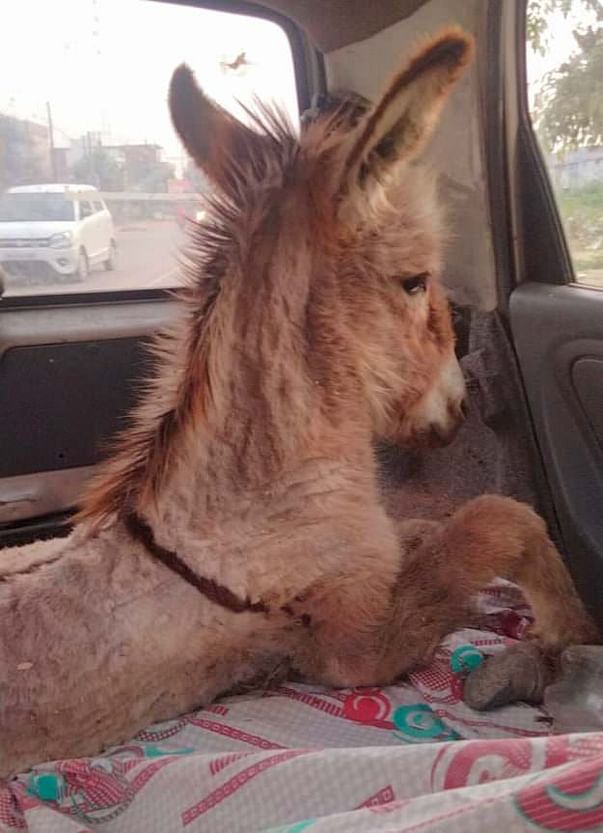 We desperately need to make a forever self sustainable home for these beautiful Voiceless, before rains strike!
Buddy, the Labrador pup was terribly thrashed for pooping in house. He had a shattered Femur and took months to walk again! He is with our Trustees till his litigation is ongoing., which is a very long process.
You can fight for all animals.
Help Reduce needless Cruelty to Animals.
Chotu was brutally beaten mercilesslessly till his skull n body broke. He was in Coma for months. He lives with us now.
For every animal saved, there are countless others who still need someone to be their voice. Start saving lives today.
Mili was hit on spine breaking it, just for asking for a bite of food. It took many weeks to rehabilitate her.
We are constantly fighting against animal cruelty and neglect and have rescued many #voiceless Pets post their terrible and heartbreaking ordeals. Pets can't survive in shelters and need special care and homes. I am building a forever home for them on the mountains of Uttarakhand which will house all abandoned, neglected, abused and broken pet dogs.
Soldier was rescued being trapped and dragged with a net.
Animals face so much cruelty on a daily basis.
They are beaten, abused, thrown, abandoned, neglected and horribly treated and we are the only ones who can stop this inhumanity against them.
#Animalcruelty includes intentional, malicious acts of harm and less clear-cut situations where the needs of an animal are neglected.
We are fighting the battle to end suffering for all animals.
Together with hundreds of supporters, we take on puppy mills, slaughter farms, the meat trade, trophy hunting, and other cruel industries. We rescue and care for thousands of animals every year through our SMART Rescue Team and Volunteers.
Our Target is:
End the cruelest practices toward all animals.
Care for animals in crisis.
Build a stronger animal protection movement.
Increase our capacity to drive global change.
And here we count on you to be a part of this much required big change.
Please share with your friends, family and help us built a forever home for the abused animals of India.
Together We Can!