I am Abhinaya Devaraj from Chennai. I am an animal welfare activist and pet rescue advocate. I am a mom to a 9-year-old and 3 rescue dogs. It has been one and a half years since I have been single-handedly rescuing and treating street dwelling dogs and cats, feeding and making sure that four-legged awesomeness finds their forever homes.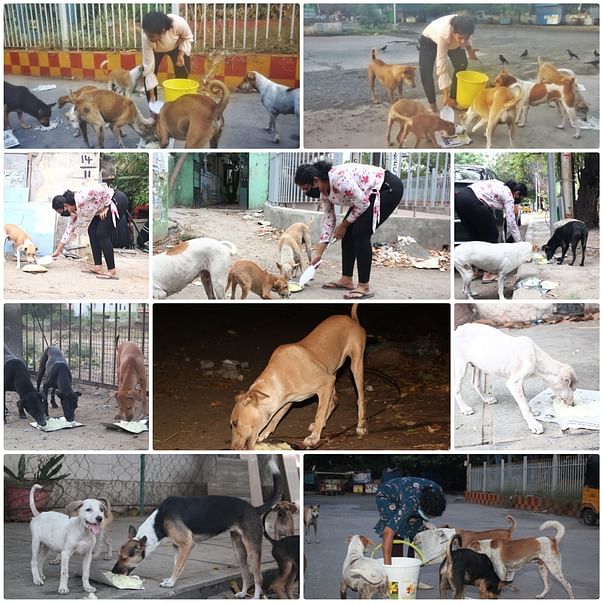 Feeding
I have been able to provide 9000 meals per month (to over 300 dogs, pups, and cats on a daily basis during complete lockdown). I also feed fruits and vegetables to cows as well. Areas, where I feed, are Shenoy Nagar, Koyambedu Main road, Purasawalkam, Egmore bus depot, and Central Station. Now I continue my feeding on an alternate day basis.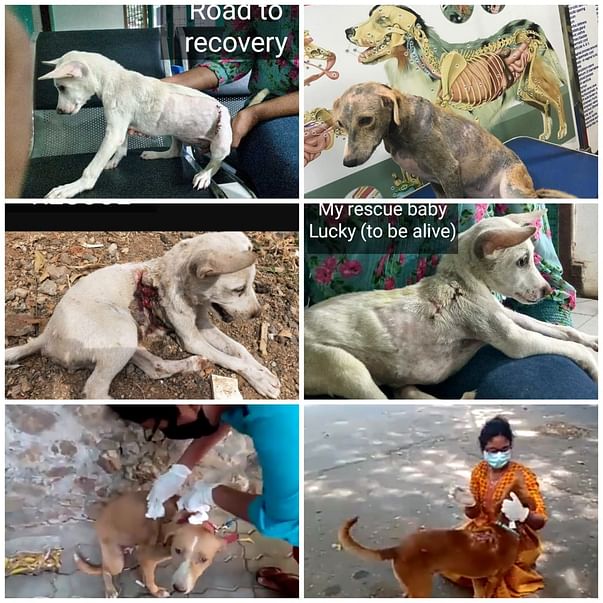 Rescue and Treatment

Many dogs are injured, suffer from serious skin issues, and are victims of rash driving or animal cruelty. I have rescued and treated 22 dogs in private hospitals. Some of the fur babies have been released back into their own territory and some have been adopted.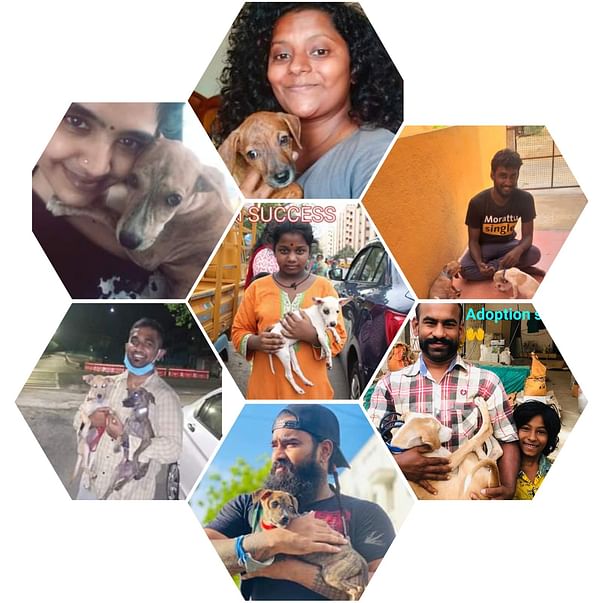 Free Adoption

Many pups born in the roads are in need of good homes. After medicated /tick baths, vet checks, vaccination, and deworming I foster or board them. I find them their forever homes and personally drop them off and guide the adopting parents in successful pet parenting techniques.



Sterilization
Each female dog litters around 12-15 pups per year and these pups get run over or die out of starvation before 6 months of age. Sterilization will help in preventing breeding. Each sterilization costs about 2800 and includes surgery, vaccine, and post-operative care.


DONATE
So much to do and just two hands. I will need your generous contributions to keep me going. Accountability and transparency ensured!!