Khyaal - United against COVID-19


"Ramya was a young seven-year-old girl who lived in the slum area. She was a girl of class with a passion for science and had high ambitions for her career. Her parents were not very supportive of her studies. She was constantly worried by the thought of her father not getting any labor work which would result in her dropping out of school that day and she would have to accompany her mother to the nearby society and work as a house help.
One morning when Ramya was about to leave for school her father entered the house saying that there was an outbreak of some kind of virus that was causing deaths and spreads by close contact. To stop this chain of spreading the virus, the government has announced a national lockdown. Ramya was aware of the situation and knew that something like this was coming. She knew that national lockdown would mean her father not getting his wages, her mother losing her job, and no school. No money in the house also meant a scarcity of food and the basic amenities.
Some days passed by but then the real problems started to arise. The food, the electricity and due to summer, the water level also went down. Amidst all this, the government announced that the schools will start taking classes online through laptops or mobile phones. A family with minimal savings was asked to buy an internet connection and a smart device. This was news that should have given happiness to Ramya but the pressure on the parents was too much and she knew even asking for this as a favor from the parents would not get fulfilled."
These kids are going through a depressive period because all the basic amenities of life along with education has come to a halt for them. It is a social responsibility of an organization to work for the welfare of the public during this difficult period and circumstances.
Our attempt?
After hearing about the situation of families like Ramya's,
The Rotaract Club of SRMIST, Kattankulathur
has joined hands with
Social Revival Group of Urban Rural and Tribal (SROUT), Chhattisgarh
to make a change and work for
prevention, support and welfare programs for families affected by the COVID – 19 situation in India
and would request you all to help us help the affected.
Everything collected, will be used strictly for the betterment of society and affected.
The SROUT organization is an 80G certified NGO operating in Korba, Chhattisgarh and has been working to make this world, a better place for the underprivileged and make them feel valued.
Website of the NGO- http://www.sroutngo.org
Website of Rotaract Club of SRMIST, Kattankulathur- https://www.rotaractsrmktr.com
Some notable work done by our partner organization:
SROUT child-line team has done awareness about, steps to follow during lockdown like Social distancing, Use of Mask, Use of sanitizer, hand-washing etc.
SROUT Team with the help of SHG members and with support of Balco CSR has done stitching of mask for general urban and rural peoples and distributed washable masks and soaps.
More than 200 financial weak families were provided with grocery packets with the help and support of Balco CSR, Nav Kisaan FPO and Songudha village watershed committee.
SROUT Team has distributed grocery items to many financially weak families in the district of Korba, Chhattisgarh.
Supporting online education for affected children by providing them with the required facilities.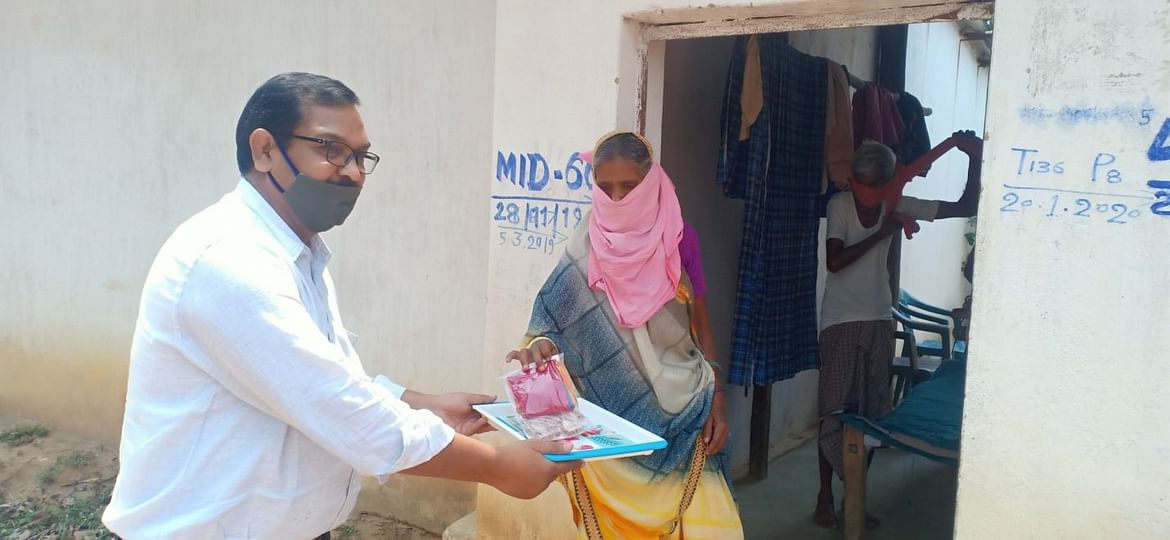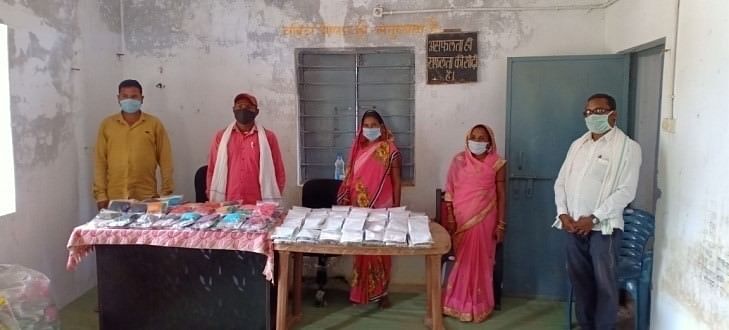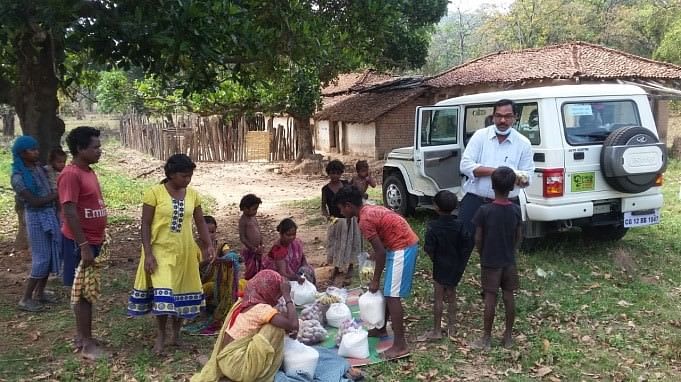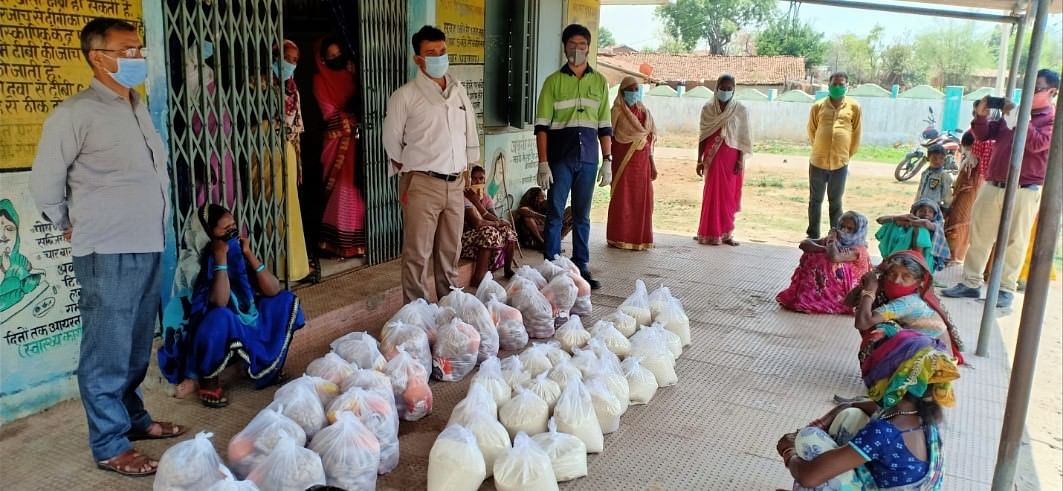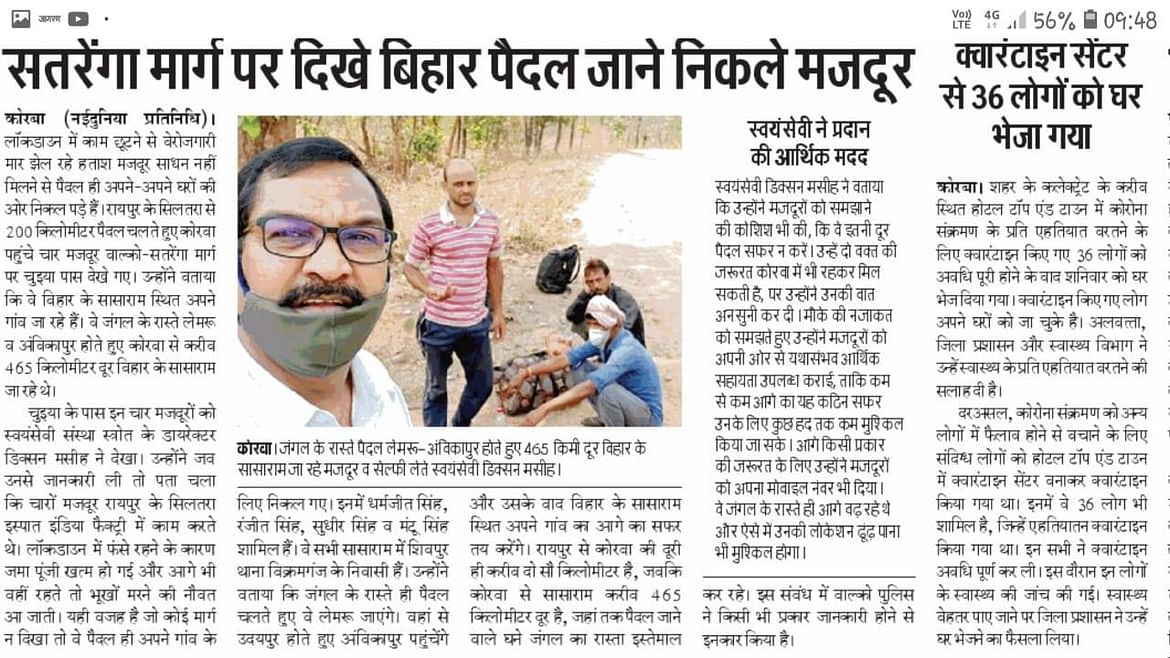 How can you help?
With this, we would urge you to donate as much as you can with open heart and contribute towards this noble cause and help us bring joy in the lives of the underprivileged. For donation, Just follow the procedure on the campaign web page.