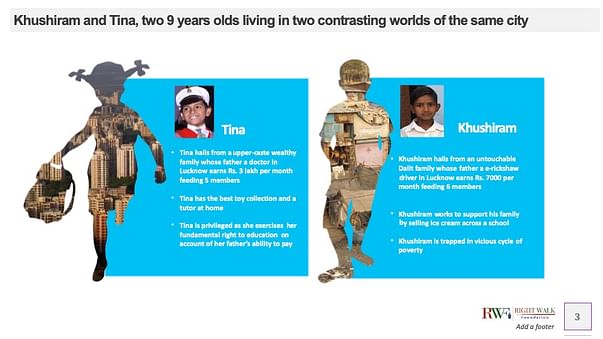 We supported many Khushirams study in the same school as Tina and get access to quality education. With this pandemic situation, children like Khushiram again need our support. It is time to help feed their families and enable these children sustain their learning during this Covid-19 national lock-down situation.
Alignment with RightWalk's work:
Our work has been in the domain of institutional distribution of welfare schemes to beneficiaries. Our mandate is making legislative rights accessible and delivered to the eligible communities and people. We are involved in working towards provision of Right to Education to people from weak socio economic backgrounds and disadvantaged groups. Through this project we will try to ensure that the Right to Food of these communities is also made accessible in these trying times.
With access to food, we are not deviating from our core area of work. We also want to help these children sustain their learning in this situation and hence will also be engaged in distribution of education kits being
'Education to their Doorstep'
with our food kits distribution.
COVID-19- Response to Pandemic situation:
Our work with RTE places us in close contact with the under privileged communities. As the pandemic hit, our helpline number overflowed distress calls from these families. With the helpline, we also received individual calls from many families seeking support. It indicated to us the faith our communities placed in us and we could not let them down.
We thank the support received from our donors through Milaap crowd funding and some individual funders. They have enable us to reach to 4700 families in Uttar Pradesh, providing 10,91,250 meals till now.
Being on the field, first hand witnessing the challenges these families face daily shook us and motivated us to work even harder. We met little children on the field who should be studying, rather they were helping their mothers lift the bags of food items to take home. On inquiring, the parents mentioned that they had no money to support their child's education. They were unable to make internet services and basic stationary available to the children. It made us realize that with the families being unable to procure food, the children were also unable to access education.
Even with the school buildings closed, the teachers are trying to teach through online classes reaching out to children using various platforms. But if the parent is unable to provide the child with access to these platforms or with basic educational amenities the child will drop out from the process of learning. And by the time the schools re-open their interest in education would be lost and a sense of de-motivation would prevail among them.
This got us thinking. After struggling for their admissions under RTE provision we could not let our children's education be negatively impacted. We brainstormed and decided that since we were going out on the field distributing food kits, we could also distribute education kits with necessary items for our children which will help sustain their learning in lockdown. It will bring 'education at their doorstep'. Our education kit will have copies, pencils, erasers, sharpeners, crayons and story books.
We will continue our distribution of food kits adding education kit distribution with it. We will engage in 'Home delivery of education and food at the doorstep of covid affected families'.
You have helped us before and we seek your support again. We target to reach a total of 10000 families and their children. Your backing will help sustain our mission, ensuring that the future generation of our country is engaged in the process of learning and they and their families do not go to sleep with a hungry stomach. Sponsoring such a child's education and meals for their families today will go a long way in ensuring that they can exercise their Right to Education and Right to Food and the cycle to learning does not come to a halt.
One education kit costs
Rs. 350
that can sustain a child's education during this lock down period. And our one food kit costs
Rs. 780
that can sustain a family of five for approximately 10 days.
You may choose to sponsor as many number of children and families as you like. Please donate in large numbers. Every little contribution counts!
DONATE NOW AND SPONSOR FAMILIES' MEALS AND THEIR CHILD'S EDUCATION!
Progress thus far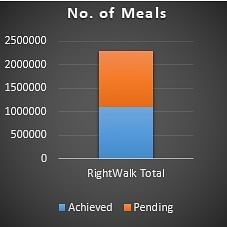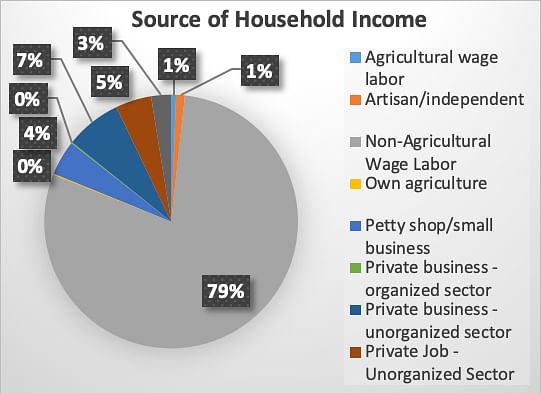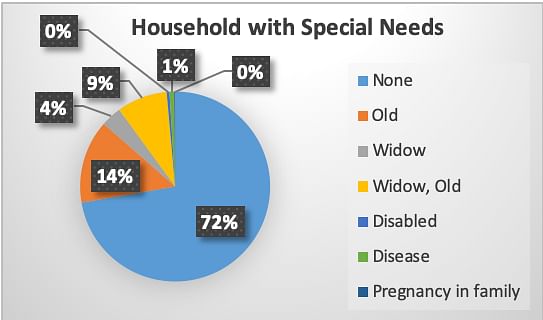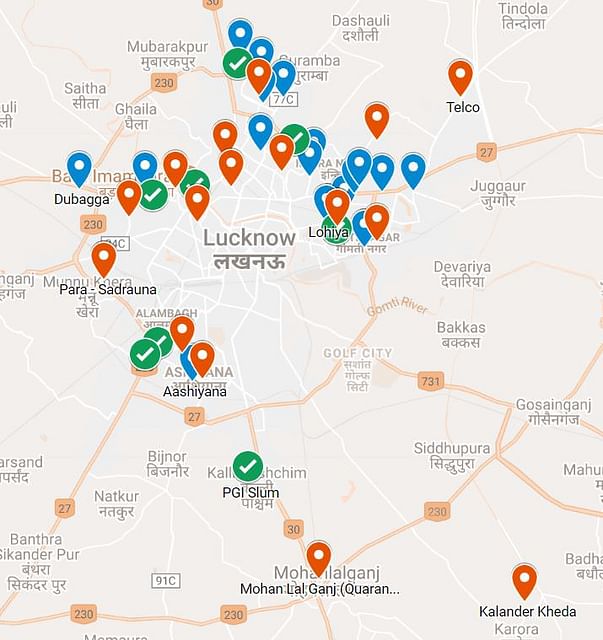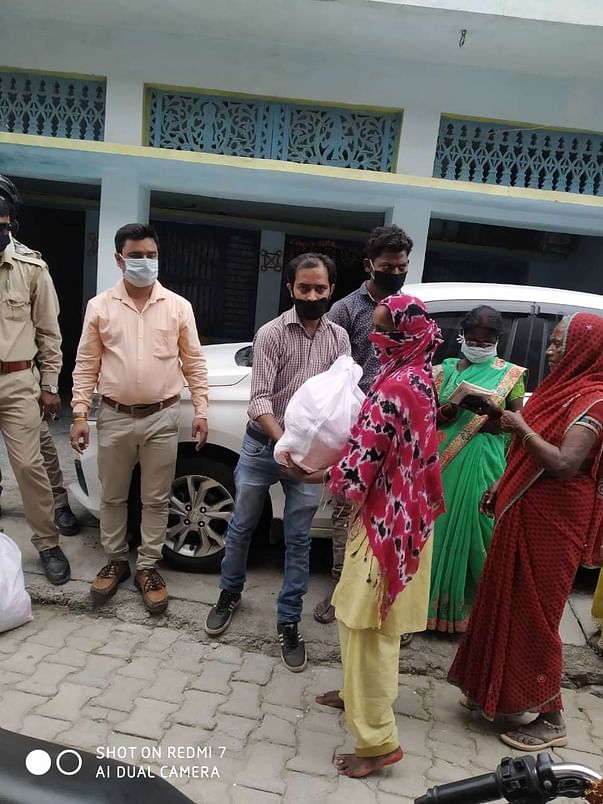 About RightWalk Foundation:
Since inception,
RightWalk Foundation
(a
not for profit
organisation ) has been striving hard towards institutional reforms in education while working closely with civil societies as well as the government of Uttar Pradesh to drive
equity, access, quality and inclusion in education
.
We have been spearheading the Right to Education Act's 25% reservation provision for poor children in private schools in the state of UP since
2014
, thus enabling 1,55,000
children from Economically Weaker Section (EWS) and Disadvantaged Groups (DG)
to be admitted in private schools and study for free in a span of five
years
.
We have been awarded the prestigious international
Ashoka Fellowship
and renowned
Acumen Fellowship
for persistent efforts towards equality in access to education and battling political roadblocks to unlock RTE 12.1.C in UP. RightWalk was also conferred the
APJ Abdul Kalam Award
for innovation in Governance. We have also been listed as one of
India's Top Education Influencer
by ScooNews and among
Top 26 NGOs Impacting Education in India
by Education World Magazine.
Leave your email to receive
80G receipts
.