Pravah Changelooms and Compassion Contagion in collaboration with Atypical Advantage + The Alipore Post are fundraising for Rebuilding Post-Covid India. Join us in helping vulnerable communities in India with the devastating impact of Covid-19.

How do we help marginalized communities?
6 Changeloomers across more than 6 states are joining hands to rebuild India. Free medical consultation, vaccination drives, mental health counseling, Food and rations supplies, and support to those who have lost livelihood in the past 17 months are some of the things that the Changeloomers are working on. With every donation, you'll help communities recover.

As a token of appreciation, we will be giving out beautifully curated art and poetry kits to all our donors.

"Art has the power to render sorrow beautiful, make loneliness a shared experience, and transform despair into hope. "-Brené Brown

And that is precisely what we aim to do through Art Aid- transform despair into hope and turn the devastating tragedy caused by the pandemic into a collective healing experience.
Donate 500 (15 USD)
for international donations) and get "Come back to yourself, often", a Mind Ki Care Journal by Aatmaprakash
Donate 1500 (30 USD)
and get a set of 10 postcards of art and poems by The Alipore Post and Compassion Contagion
Donate 2000
(Shipping only in India)
and get an upside-down portrait by Atypical Advantage- a platform for artists with disabilities
Donate 5500 (85 USD)
and get a tote bag full of art goodies by Compassion Contagion
Please mail your shipping address to avarna.ojha@pravah.org along with the screenshot of your receipt. If you have donated INR 2000, please send a photograph of yours so that our artist can draw a portrait for yours. We will ship our love and gratitude to you. All orders will be dispatched once the campaign is over.
Here are the details of the curated arts and poetry kits:
Mind Ki Care Journal:
This journal is created with an intention to prioritize mental health and allow for people to share without the fear of being judged. It is intricately designed using four major approaches to psychology so that one can reflect and discover themselves a little more.
https://www.aatmaprakash.com/shop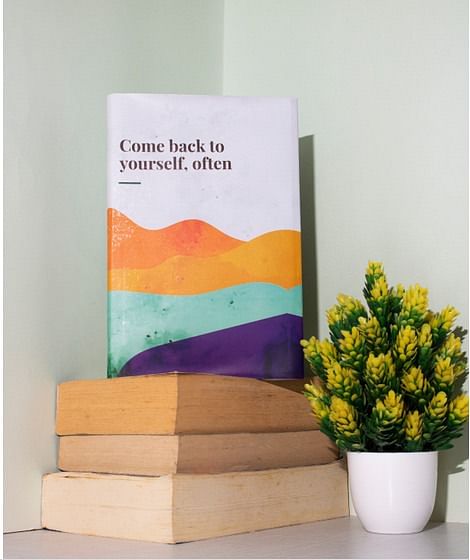 Postcards of Art and Poems:
It is conceived by Compassion Contagion and lovingly curated by The Alipore Post- featuring some of the finest poets and artists. Their art and poetry will help you heal and bring some joy and hope in these dark times.
(Contributing Poets - Sanghamitra Tomar, Bhawna Jaimini, Dhruvi Modi, Vinitha R, Priyanka Basumatary, Ambreen Saniya, Rachana Shah, Sukrita Paul Kumar, Janice Pariat, Ajay Jhawar.
Contributing Artists - Ankita Manuja. Ananya Parekh, Snehal Pendurkar, Reya Ahmed, Preethika Asokan, Ishita Jain, Richa Kashelkar, Shikha Nambiar, Sahana Subramanian, Udisha Madan.)
Upside down portrait from Atypical Advantage- created by Ajay Jayprakash:
Ajay's life turned upside down after a fatal Bike accident & post the trauma he channelized his energy into Art. He has perfected the skill of upside-down Painting which tricks the brain into painting what is exactly in front of the eyes instead of leveraging one own imagination of what a part must look like.
Check here frore more info -
https://atypicaladvantage.in/arts/upside-down-portrait/188

Tote Bag full of Art Goodies

This bag has Postcards, zines, comics, books, badges, and art prints created by Compassion Contagion in collaboration with various artists.

(Contributing Artists - Annie Hazarika, Ankur Ahuja, Labonie Roy, Seema Misra, Megha Vishwanath, Pooja Dhingra, Udisha Madan, Vipul Kumar.)

About the changeloomers who need your support: