"Stay strong. Never give up." is what Salab's soldier father taught him and even in his comatose state he continues to do that.. a slight blink of the eye, twitch in the lip or a finger movement, to communicate he is still fighting in response to his family's constant motivation. His parents are desperately waiting for him to recover. They are doing everything they can – consulting the best doctors, round-the-clock care, invoking the blessings of every God.. But Salab, a budding footballer, is still in a coma.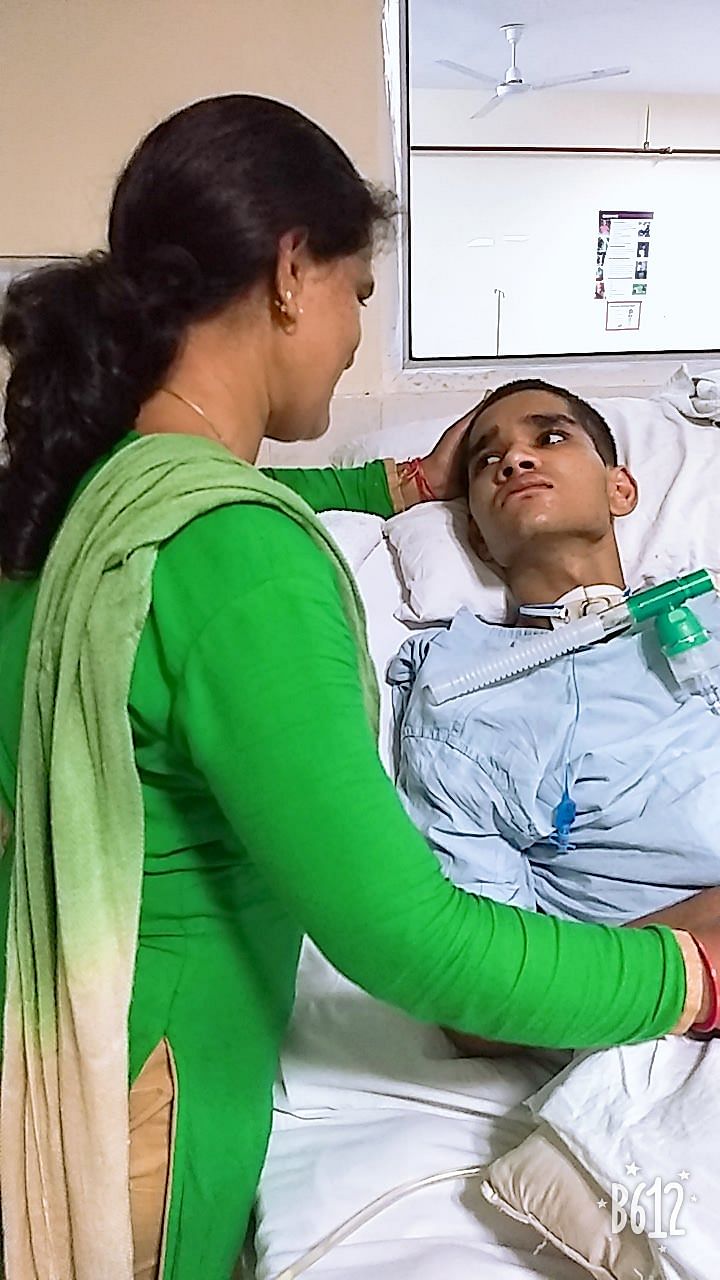 It was 19th of Aug 2018, that 19 years old Salab Singh while playing football with his friends touched an electric livewire by mistake and was severely electrocuted. He was rushed to the Army Hospital and admitted in the ICU, where he was resucitated post a heart attack. Further treatment and diagnosis suggests a Hypoxic-ischemic injury, ie injury caused by oxygen deprivation to the brain. With dedicated treatment by doctors and medical staff of Army Hospital for over 7 months, Salab's condition was stabilized but he continued to be in coma.
Having done all in their powers, the doctors have discharged Shalab still in Coma from the hospital in April 2019. It is only a matter of time when he recovers from his coma. He responds to his family and friends with a blink, twitch or sometimes a slight movement, indicating he is with them. The medical treatment is at home now which his father, a junior jawan in the Army, has to bear from his meagre salary. Daily expenses on medicines itself is about Rs 1000. In addition there are weekly Neuro physician visits at a private hospital and six monthly muscle qtraply injection which costs over 1Lakh.
To bear the medical expenses, the Singh family have used up all their savings, even sold off their land and are now heavily in debt, borrowing money to cover the treatment. We are trying to raise 12 Lakhs to cover the medical expenses for a year and also pay off some of the loans that the family has taken.
Please help a soldier who has selflessly served the nation, in his time of need. Your financial support during this extremely tough time is so appreciated. Also keep young Shalab in your prayers and thoughts and may he recover soon.